Signs of rodent problems ➔ Are your dogs upset? Do you see small tracks and tail trails in dusty areas? Do you see areas where wood has been gnawed? Do you see smears along baseboards and other areas? Is there a heavy musky odor in the house? Can you see rodent droppings? If you see one of these signs, then maybe rats are infesting your home. Solve it before it gets worse with the smartest and economical pest control solution, the WiseTrapper.
Features:
Newly designed: The wisetrapper offers increased capturing power with no false triggers. With its sleek, easy-to-use design, this all-new aggressive snap mole trap comes with a more responsive and precise trigger mechanism, making it faster and easier to set than traditional wood traps. The new snap trap also features an integrated bait cup to hold a rat bait, providing even better results.
Reusable, never touch design: The preformed bait cups aids with accurate triggering and makes it easy to set. The durable polystyrene construction is washable and won't lock in odor and stains like old-fashioned wood mouse traps.
Simple, better & sanitary: The precision stainless steel spring means no escape and holds rats tight with 35% more force than other pest control products. No more sprung traps and stolen bait. Molded from tough, non-absorbent polystyrene that kills rats cleanly without breaking the skin, the wisetrapper delivers no blood, mess, or odor trapping.
Powerful & aggressive design: Our wisetrapper is the most convenient way to kill rats. It's easy to use, especially with the press and secure seize design that can be set with just one touch. These traps kill rats successfully! Note: not a mousetrap – too big for catching mouse or mice.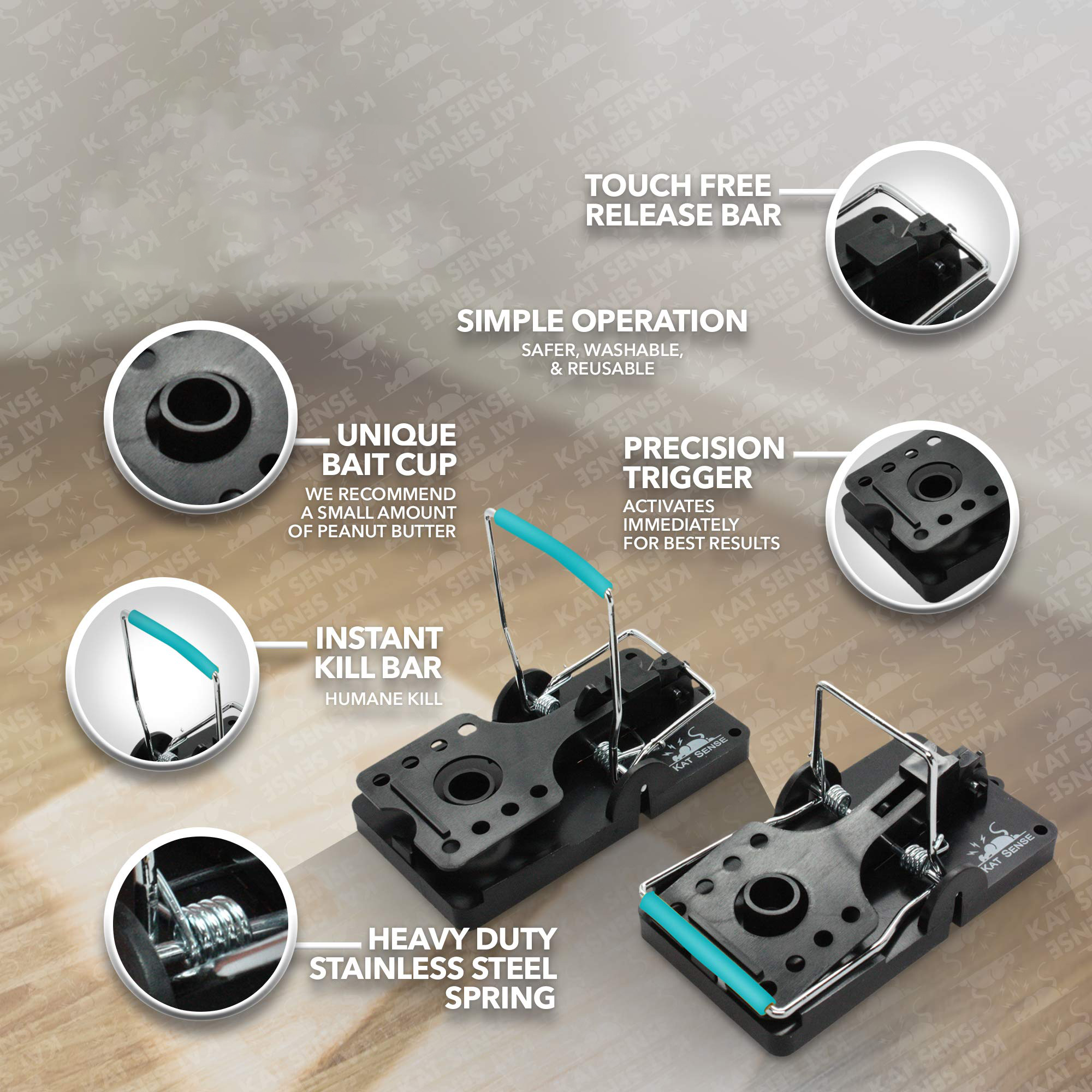 Specifications:
Type: Mouse Trap
Material: Plastic and Metal
Color: Black
Size: About 10×4.5×5.5cm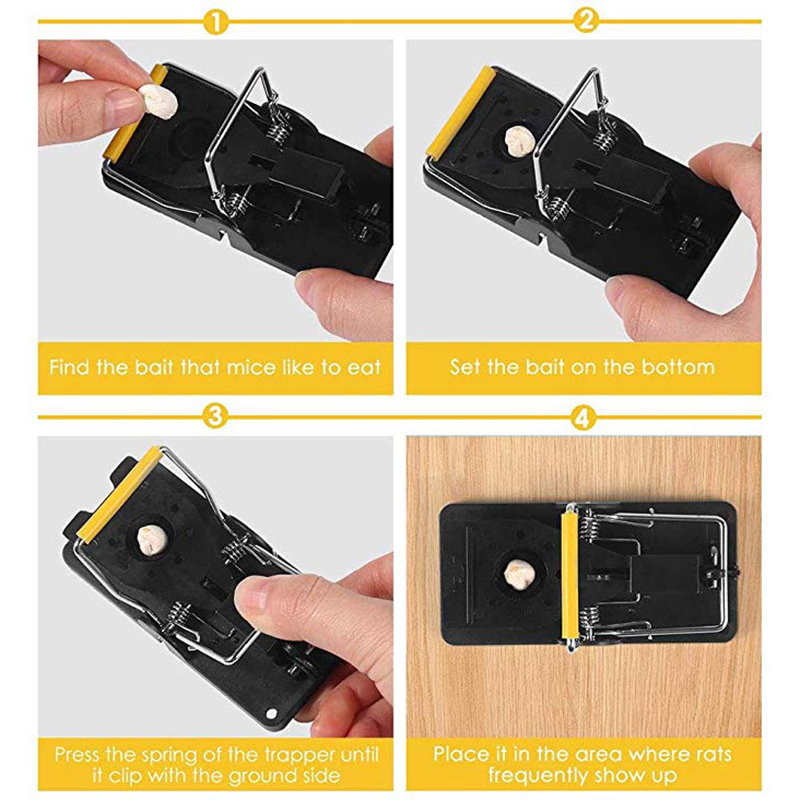 Package Include:
Note:
When tensioning the mousetrap and choosing the installation location, be aware that the impact of the mousetrap can cause injury.