If you are looking for an effective yet highly humane mole trap, our Mouseooze Live Cage is your best choice! The trigger is so sensitive that no mice can't escape from it. When rodents step in, the cage door closes, preventing them from roaming around your home. This high-quality trap is animal-friendly and non-toxic, with a very reliable, easy setup.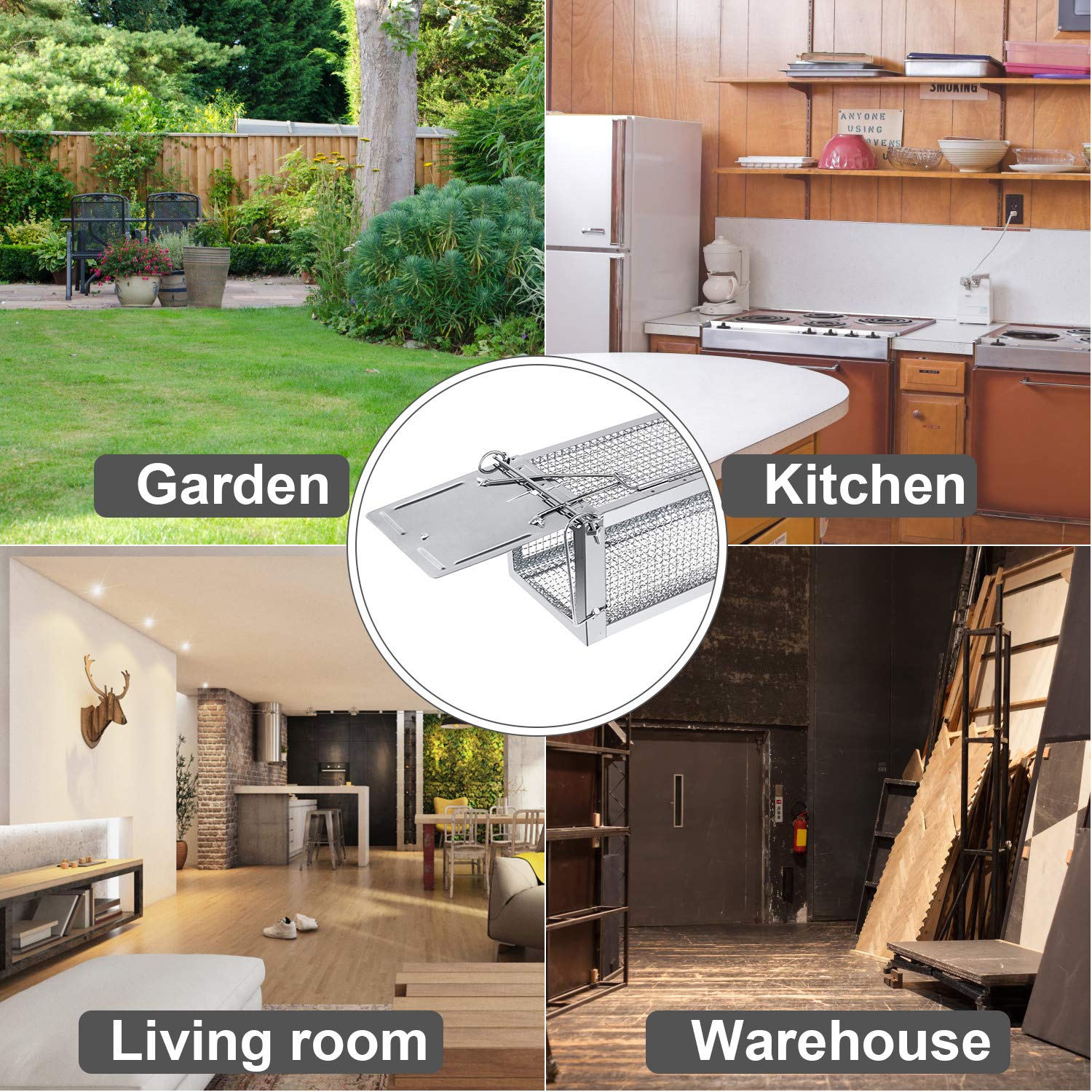 Specifications:
Material: Galvanized Iron
Color: Silver
Size: Approx. 12.6×5.1×5.1in / 32x13x13cm
Weight: 400g
Features:
SIZE: This 12.6×5.1×5.1in / 32x13x13cm mole trap is ideal for catching mice, rats, chipmunks, hamsters, weasels, and other rodents. Our Mouseooze is suitable for indoor and outdoor use.
DESIGN: The trap is sensitive and effective. It could quickly capture rodents without hurting or killing them. Plus, the entire design of the Mouseooze is specifically made to ensure safety when used anywhere with kids or pets.
MATERIAL: Our Mouseooze is made from galvanized iron wire to deliver a durable and corrosion-resistant mole trap. It is also easy to clean and 100% reusable. You don't need to buy those conventional mouse traps that you throw after use. The Mouseooze can be reused multiple times.
INSTALLATION: We made sure that this mole trap is very convenient and easy to set up. All you need to do is follow the steps given in the Instruction Manual (pictures included), and you're good to go.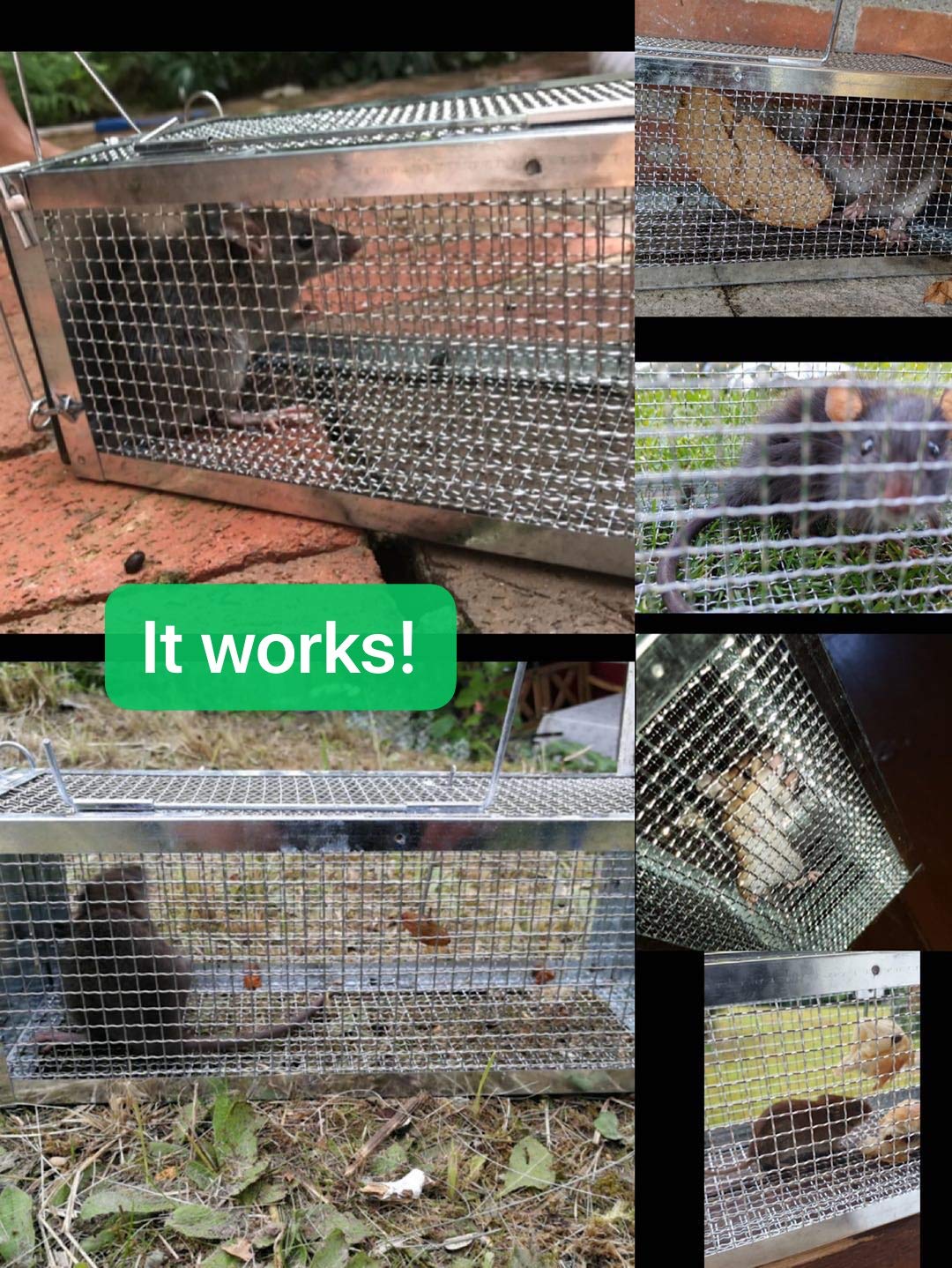 What Makes the Mouseooze Different Than Other Traps?
Pedal Trigger Mechanism: Adopting the pedal trigger gives our Mouseooze more sensitivity and increases the rate of trapping. This unique design allows better performance than conventional mole traps.
Precision Cutting: The solid structure of the Mouseooze comes with better cutting technology to ensure it serves its purpose well.
Escape-proof Door Design: Once trapped, there's no way of escaping the Mouseooze.
Galvanized Design: This impressive finish gives our Mouseooze a striking appearance and durability for long-lasting repeatable use.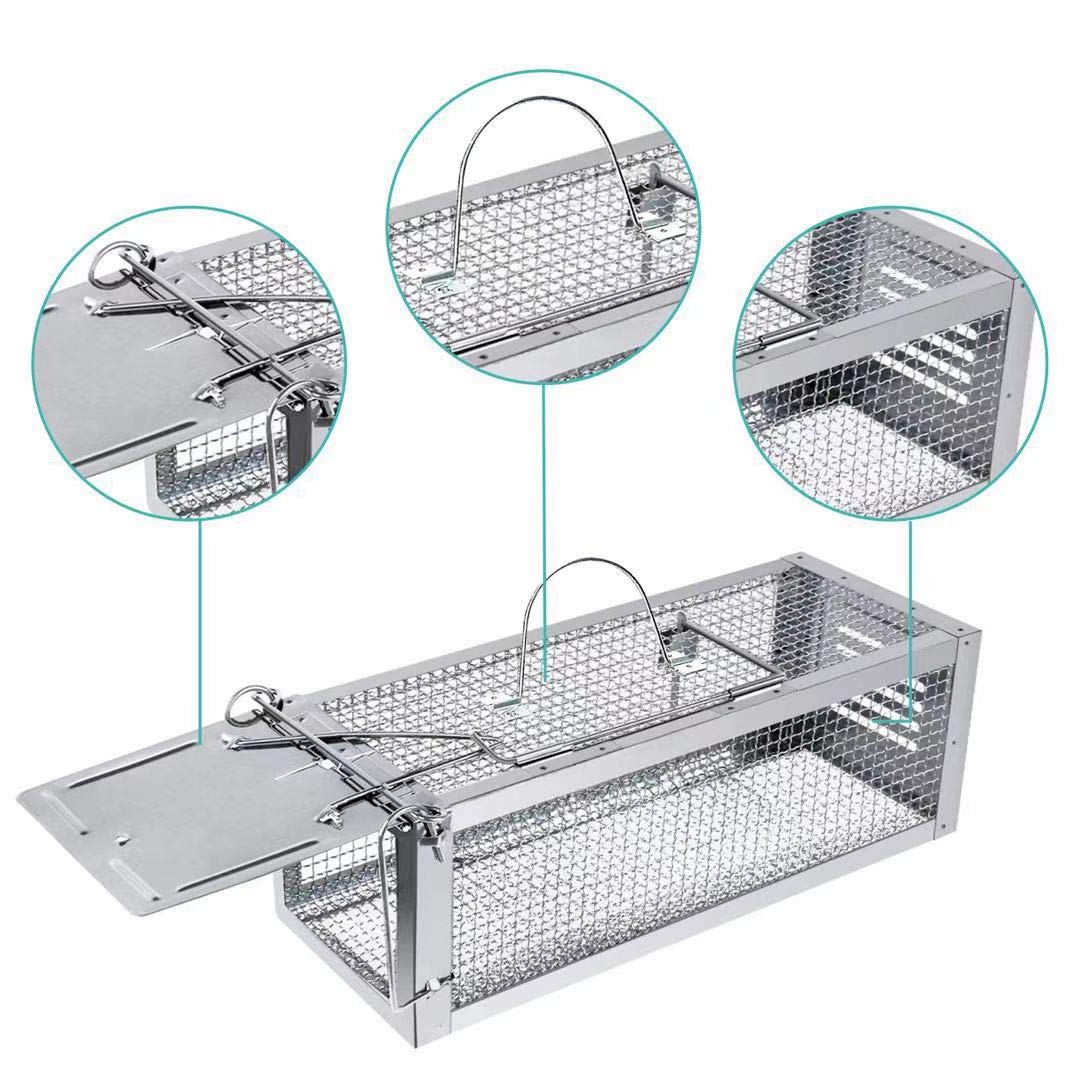 Catching Rodents the Right Way with Mouseooze!
Try to place the cage in dark and gloomy places where they often appear or on the way to their nest.
Put the sweet-smelling and tasty bait inside and outside (lure them inside) of the cage door. Peanut and sausage are all good choices. However, just make sure to keep the bait fresh for the best results. (It is highly recommended to hang the bait on the hook or put a small amount of (1oz) bait behind and on the pedal).
Old rats are smart and prudent, so for the first few days, keep the door open all the time until these little critters lose their guard and start to eat the bait in the cage freely, then it's time to catch them.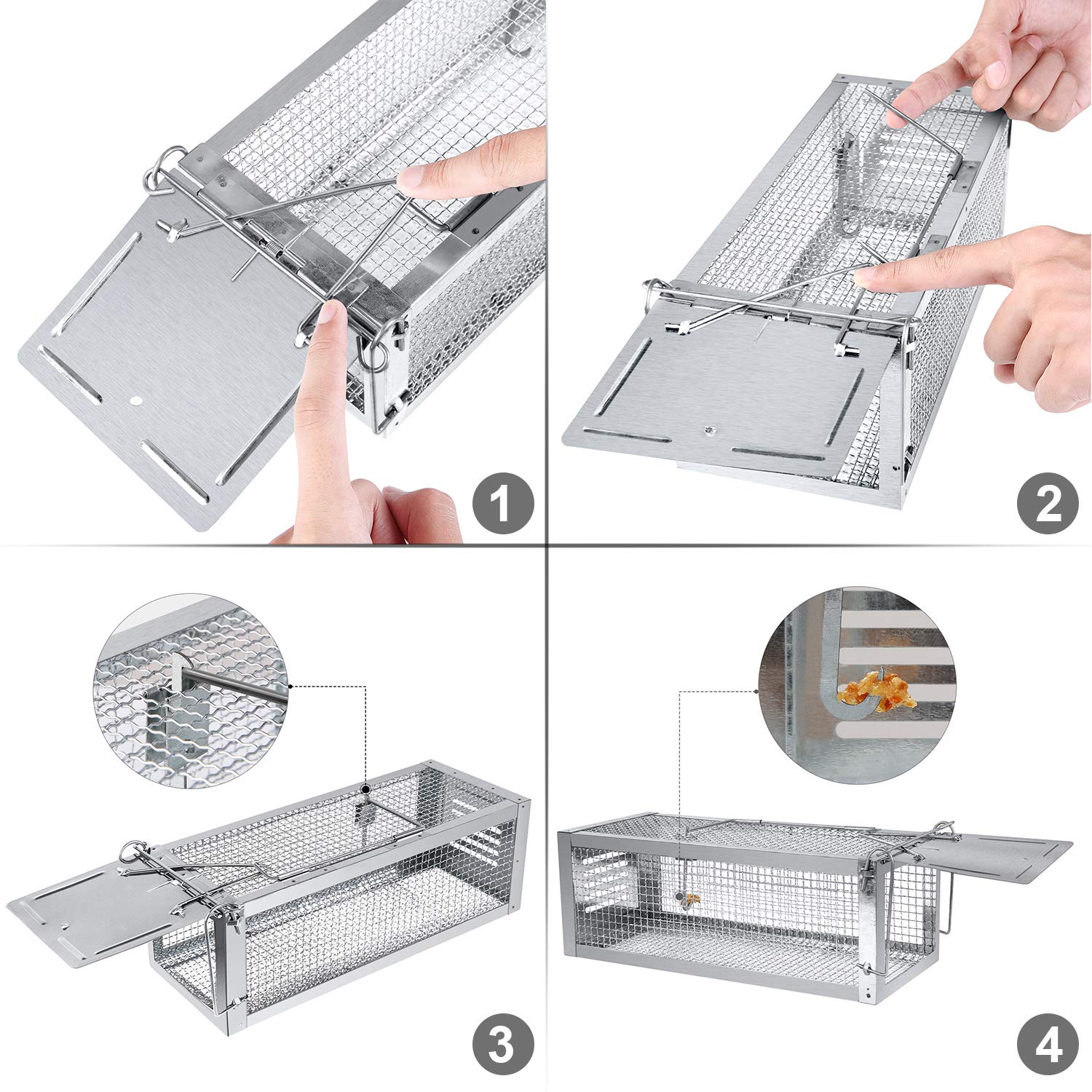 Expert Tips from Mouseooze:
Always keep the trap clean. That's because mice are not afraid of mousetraps by nature. Also, rodents have a way of sending warnings to other rodents. Hence, releasing these rodents after being caught helps cut that unique communication and ensures your setup stays effective every time.
Package Includes:
1* Mouse Trap
1* Instruction Manual