Looking for an easy way to get rid of rodents that are pestering your home? Let EZpestify help you!
EZpestify is the wise choice to clear out annoying pests. Easily repel snakes, moles, chipmunks, gophers, and other burrowing rodent animals without doing the hard work!
Experience a clean and pest-free home and garden with EZpestify!
Features:
Experience effective results with new technology: EZpestify uses ultrasonic technology that emits sonic waves and vibration sound every 30 seconds to drive harmful rodent animals away from your house and garden. The mole deterrent uses ultrasonic technology to chase away animals such as moles, gophers, snakes, rodents, groundhogs, and other burrowing animals.
Solar-powered and waterproof: EZpestify is the best solution to get rid of rodents and other pests easily. The mole repellent is waterproof so that you can use it on rainy days. The mole spike is also designed with a solar panel on the top of the device, so there's no need for batteries every time you use it.
Safe and eco-friendly: Our EZpestify does not use chemicals or poisons to attract and kill animals, making it harmless for people and pets in your neighborhood. This new technology brings more efficiency in getting rid of rodents and pests in your area.
Extensive coverage and premium quality: The Ezpestify device gives out sonic waves to reach up to 7000 ft of coverage. It allows users to set it up outdoor in a large place such as a garden or lawn. Moreover, this pest repellent is also made of premium material to ensure maximum durability and longevity.

How to Use?
Press the "ON" button in the mole gopher repellent.
Make a pilot hole with a wooden or steel rod.
Insert the EZpestify into the ground and keep it 2 inches above the soil.
Use Tips:
Turn on the EZpestify before 4-5 hours in the sun to fully charge the device and have it ready for use.
The best place to set up is in moist clay because it conducts sound well. Dry, sandy, or peat soil does not conduct the sonic waves as easily, limiting the repellent's performance.
EZpestify is different from other traditional mole traps. It's better, safer, and delivers results in just 2 weeks.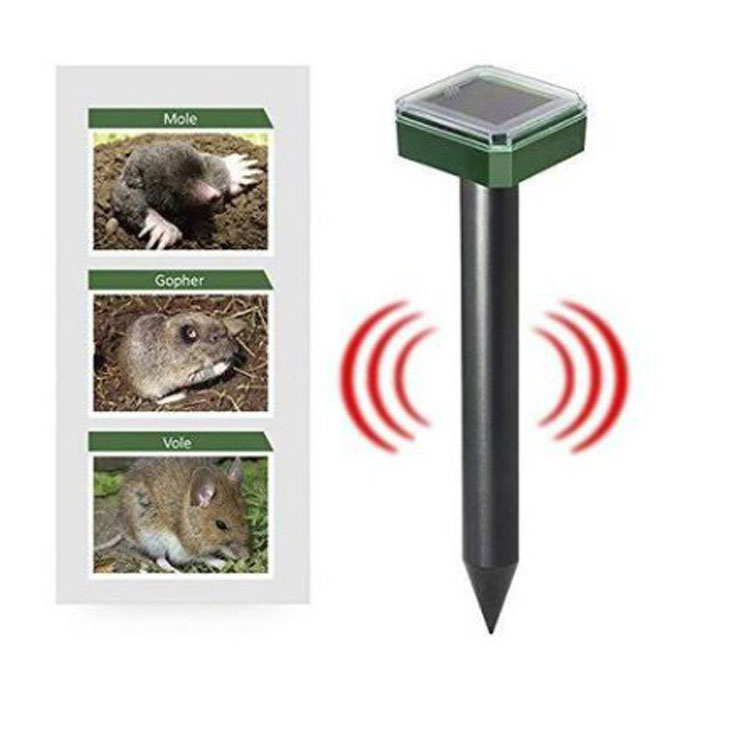 Specifications:
Effective Range: 7,000 sq. ft.
Frequency: 400+/-1000Hz
Power Source: Solar Power
Working Way: Buzzer
Material: ABS Plastic
Package Includes:
2 x mole repellent
1 x instruction