Say Goodbye to Creases and Folds – Best Traveling Clothes Steamer!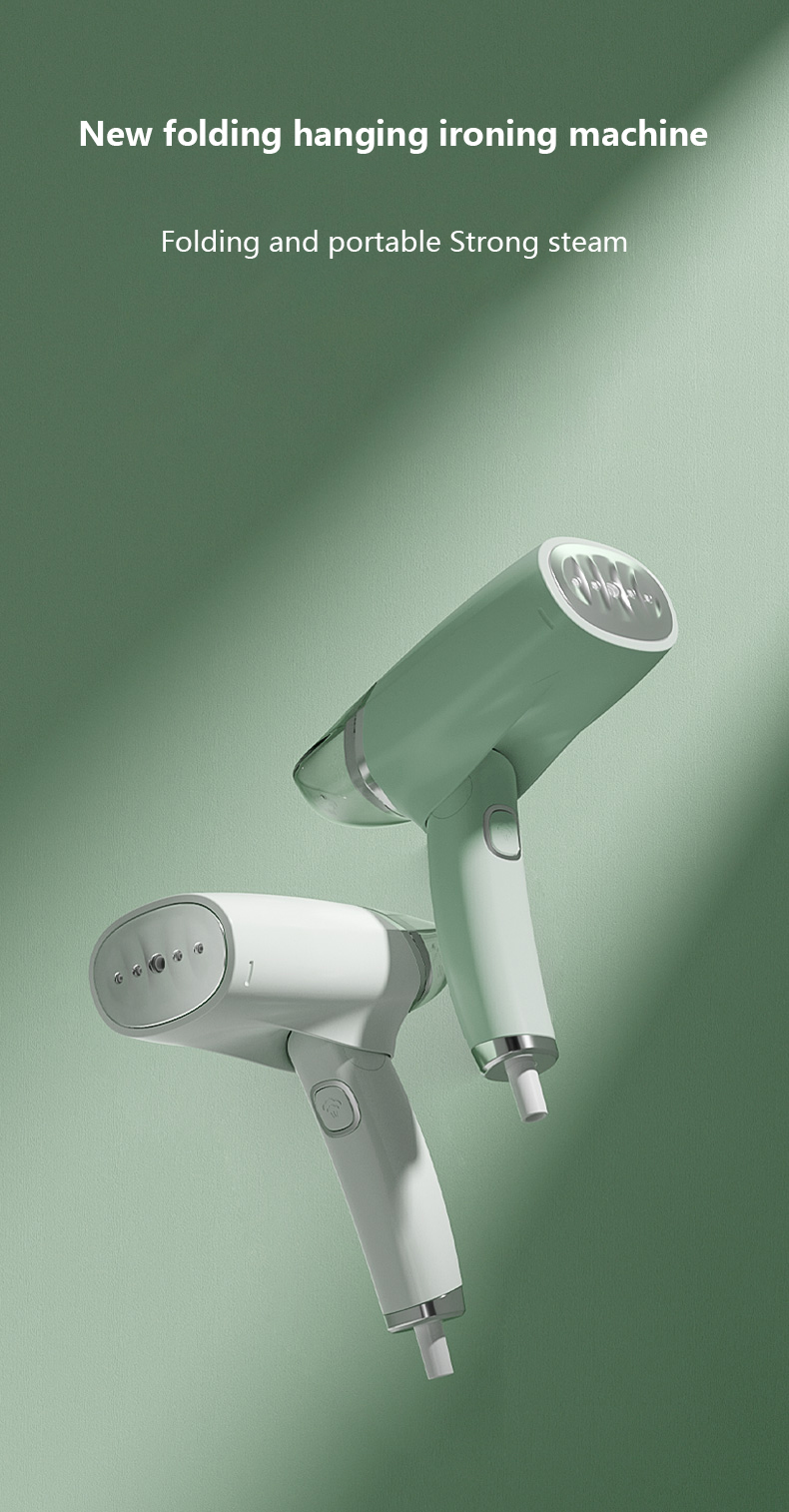 Creases and folds can easily ruin any look. If you want to look put together, having a crumpled shirt or dress can prevent you from pulling off the professional, impressive ensemble. Since a flat iron can be a challenge to carry everywhere, you need something you can easily reach out to when you need to get your clothes looking top game again. This is why VibraFrad is such a big hit to travelers and stylists!
VibraFrad vs Regular Flat Iron
Convenience is what you'll get with the VibraFrad. Unlike regular flat irons, this handheld clothes steamer is portable, lightweight, easy to carry inside travel bags, and works just as well and as fast as regular irons!
Now, you don't have to carry a bulky, heavy flat iron for your travels. The super flexible VibraFrad can get you covered!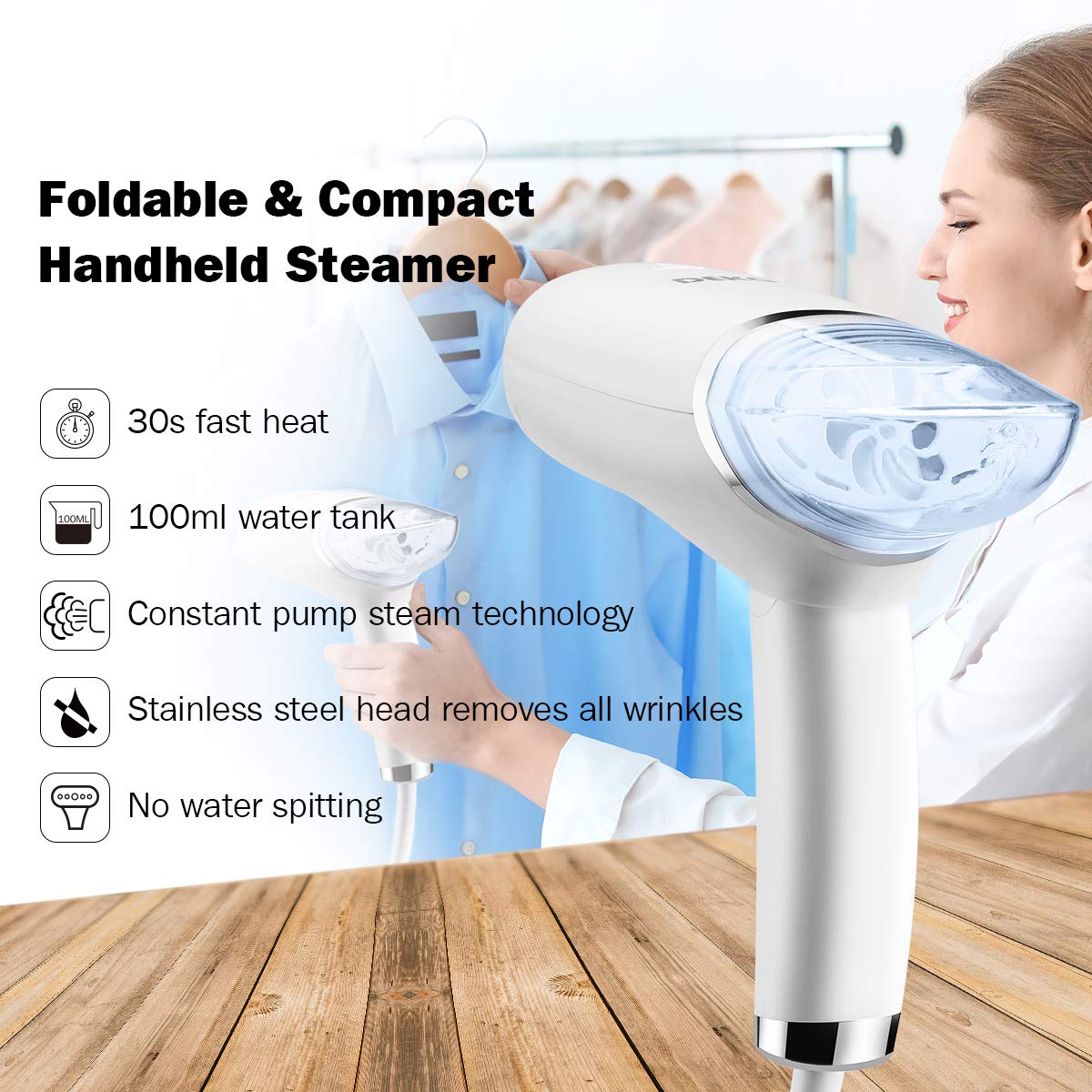 ⭐VibraFrad Features⭐
✅ Great for travelers! Keeping your clothes spick and span while on the road can be a hassle. Good thing there's VibraFrad. The foldable steam head design allows for easy packing and storage, you will always have great-looking clothes on business trips, vacations, or any other time you are away from home. Iron your clothes quickly, safely, and gently anywhere, anytime. No need for ironing boards – simply hang your clothes and steam away!
✅ Makes ironing clothes fast and easy. Your ready-to-use 3.4 fl oz water tank heats up in 30 seconds with 1000 watts of power (110V), and delivers about 8 continuous minutes of relaxing steam. Gently iron all your clothes, curtains, bedding, and much more.
✅ The one-touch operation makes this steamer so easy to use. The product will continue to work as long as you press and hold the steam button. It will keep on steaming as long as it senses movement. The steamer automatically stops when you release the button and the handles. This design avoids the safety risk of forgetting to turn off the switch. As soon as you connect the product, the indicator light flashes, and the steam is automatically emitted 30 seconds later.
✅Anti-spill and anti-leak. Unique leak-proof design allows ironing of clothes even when laid flat, water droplets on the nozzle surface during ironing normally liquefy. And be free to carry it in your luggage
✅ You can safely use the steamer for all sorts of fabric! Our garment steamer can be used on most fabrics, such as cotton, silk, linen, polyester, wool, velvet, and other common blends and fabrics. It not only wrinkles your clothes but curtains and drapes, tablecloths, bedding, upholstery, toys, and much more.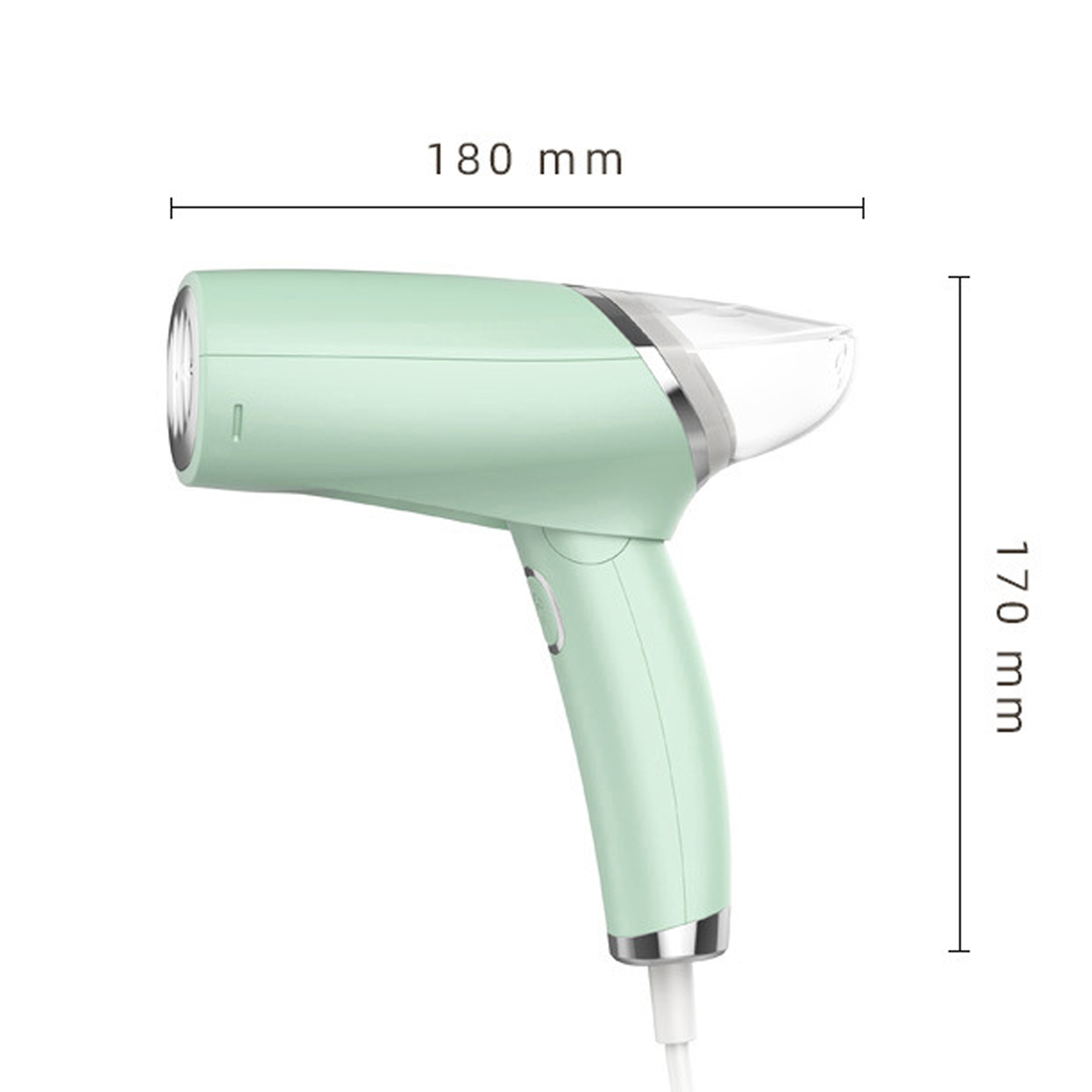 Specifications:
Power: 1000w
Product size: 7 *6.3*3.1 inch
Weight: Lightweight 1.6 lb
Input voltage: 110v
Preheat time: 30s
Water output:8g/min
Working time: 10mins
Frequency:50Hz
Capacity: 100ml
  How to Use – Watch the Video
Plugin the power supply.
 Press the RED BUTTON on the head of the handheld steamer.
Wait for 30 seconds after pressing the red button to fully preheat the machine
Press down the STEAM CONTROL BUTTON on the handle and wait for 3 seconds, then the steamer will emit strong steam.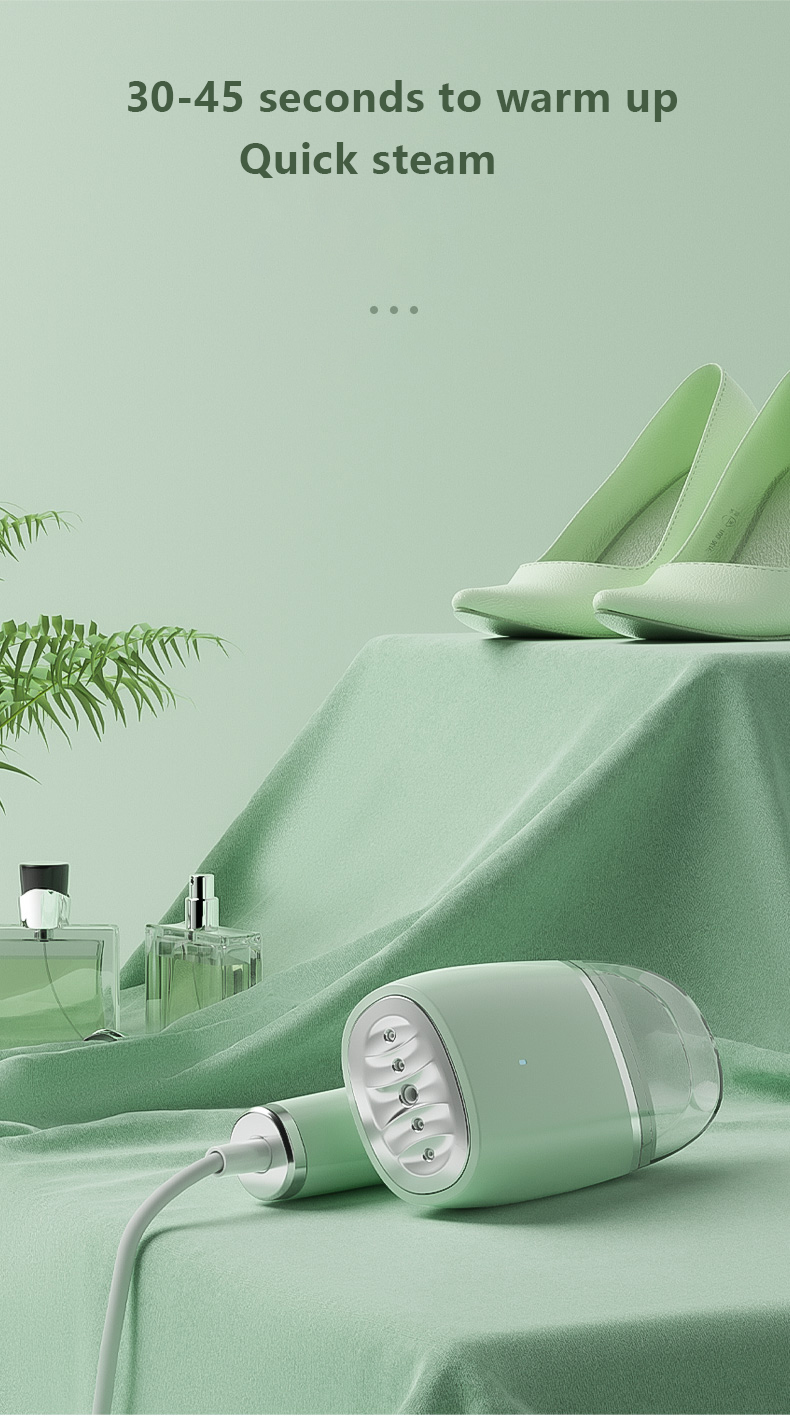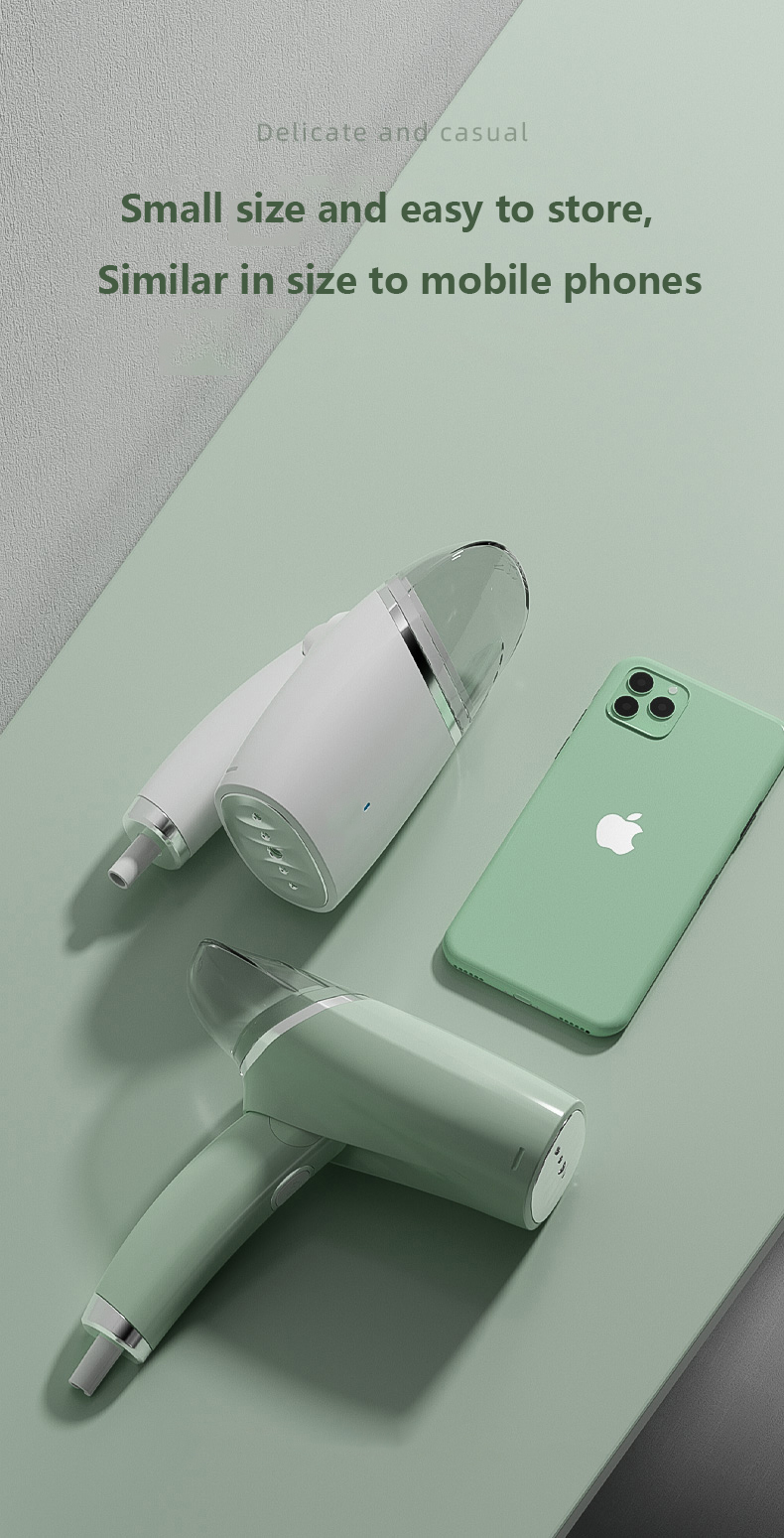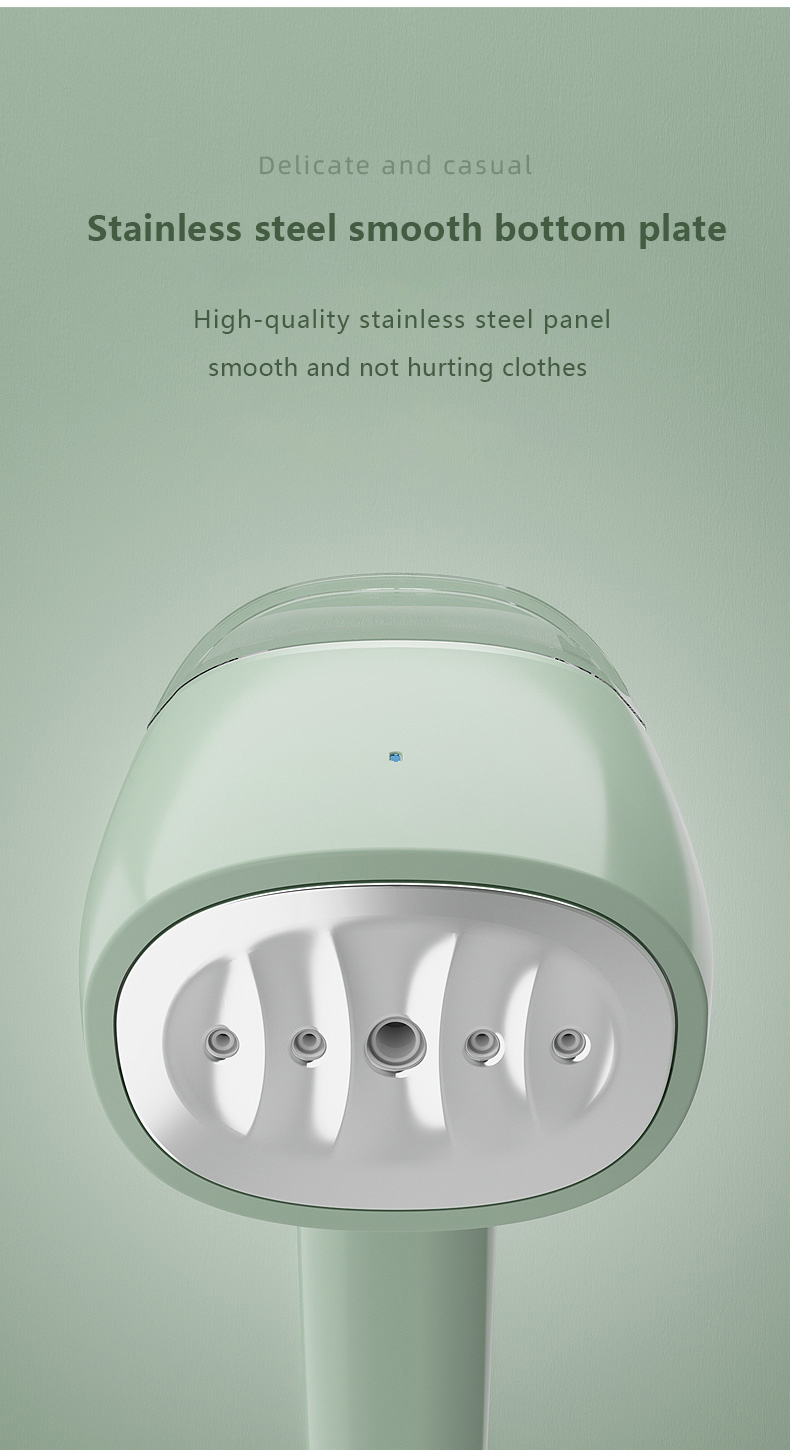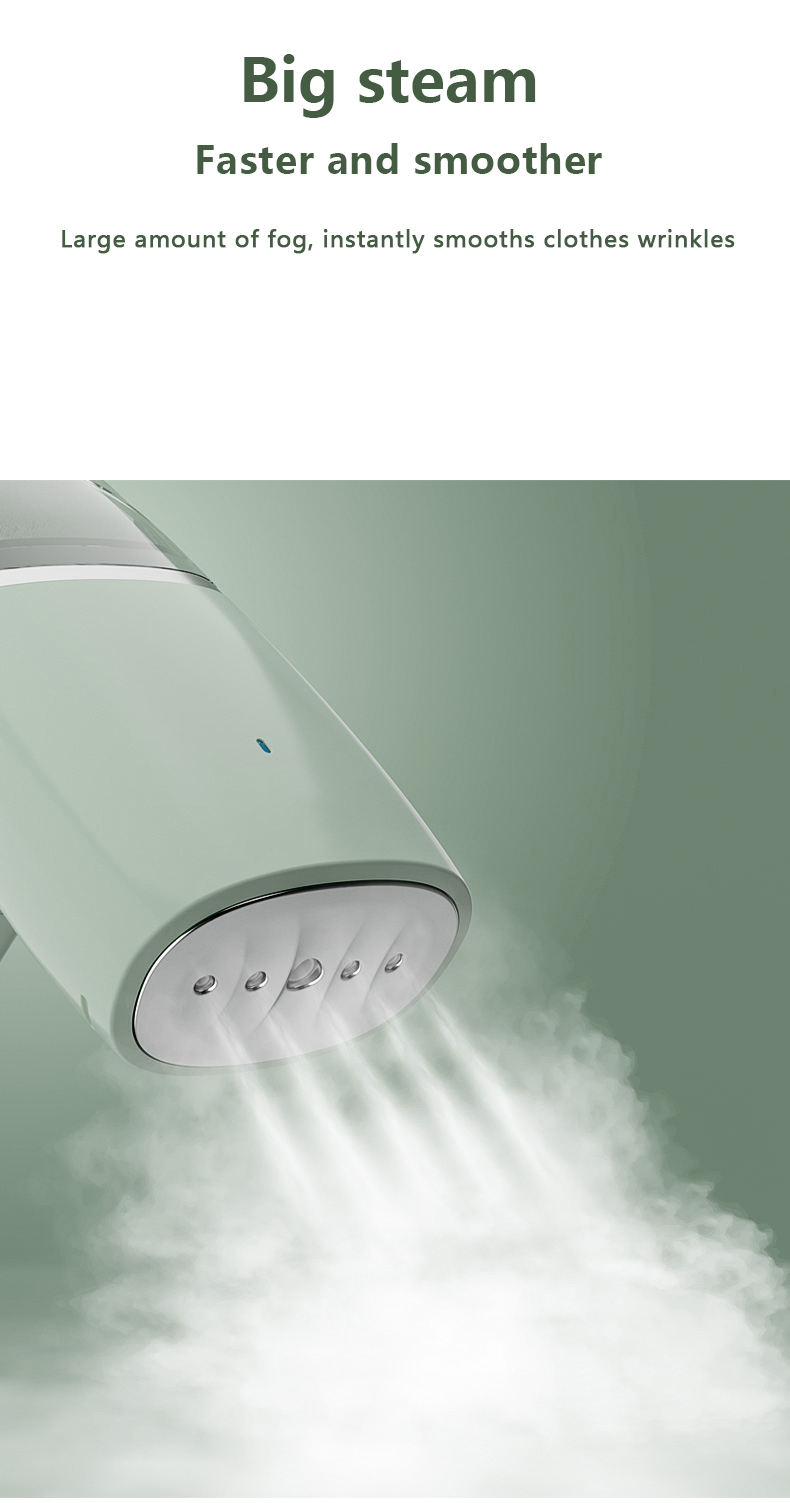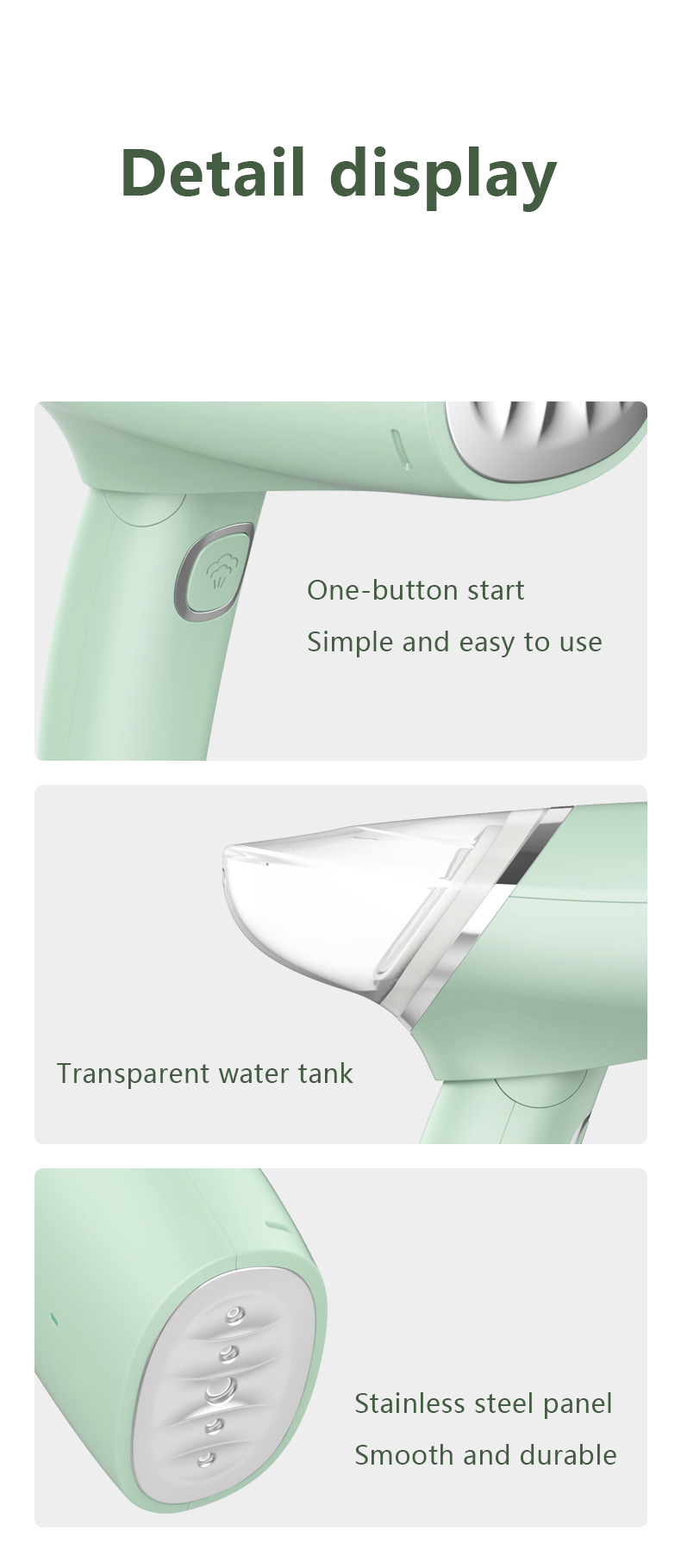 Package Includes:
1* Handheld Steamer
1* Steam Brush
1* Instruction Manual