Gone are the days of using iron boards and heavy hot irons in removing those creases on your clothes. Also, never settle for those huge and old-style steamers that take considerable space in your home or spits boiling water on you. Never risk your safety again and get CloSnap, the most compact steamer in the world that is better than an iron, a full-sized steamer, or any other home & travel garment steamer.
CloSnap is a handheld steamer that will not only de-wrinkle any fabric on your shirt, dress, jeans, upholstery, drapery, and more but also ensure ultimate safety. This device is perfect for frequent business travelers, family vacations, and even students who don't have the time to deal with bulky and annoying traditional irons.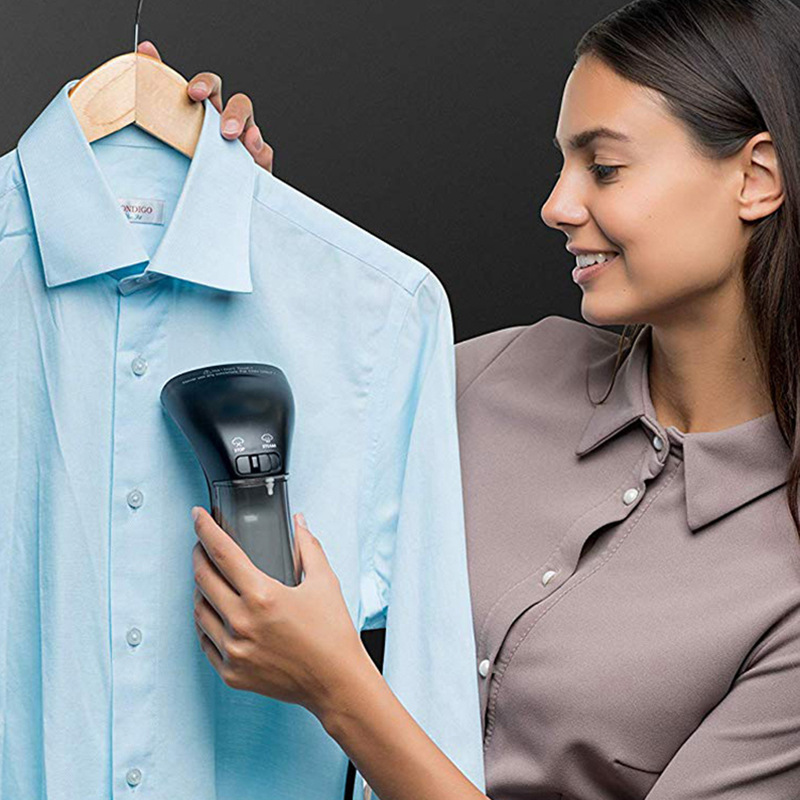 Specifications:
Weight: 0.3kg
Capacity: 4 oz
Voltage: 110 V
Wattage: 1000 Watts
Size: 2.36×3.9×7.48 IN
Features:
World's Superior Steamer: Never miss a wrinkle with CloSnap clothes steamer! Made with premium materials & advanced aluminum heating elements, this device ensures exceptional performance & reliability. The ultramodern nano water filter lets you use tap water and protects the heating element from calcification to prolong the device's life. Designed with safety in mind, this handheld garment steamer always stays cool on the outside & can be put on any surface. Its automatic safety shutdown adds an extra blanket of security for peace of mind.
Newest 360° Anti-spill Technology: Our innovative steam channeling design & electronic pump system deliver steam evenly from any angle. Unlike ordinary and unsafe steamers that boil water like an electric kettle and cannot be tiled over 45 degrees, CloSnap can be used even upside down, effectively preventing water spitting & leaks. Finally, you can enjoy safe and dry ironing without the risk of burns and water spills.
Powerful / Ultra Fast Heat Up / High Capacity: CloSnap is the most powerful and top-rated clothing ironing steamer on the market. The easy-to-fill water tank heats up in less than 25 seconds and powers 10 continuous minutes of effortless steaming. Unlike other models, if paused, the device starts working immediately after turned back on, saving your precious time.
Portable / Lightweight / Travel-sized: Look sharp on your business trips and family vacations with CloSnap. Our iron steamer is powerful enough to eliminate even the smallest wrinkles but compact enough to fit in your backpack. Being feather-light, it is as powerful as a full-sized steamer. The package includes a luxurious traveling bag for easy packing. The steamer also features an extended ultra-long cord for added convenience.
8-in-1 / Ideal for Any Fabrics / Free Accessory Added: Take steaming to the next level with the 8-in-1 CloSnap clothes steamer. Steam, remove wrinkles, sanitize, sterilize, soften, defrost and clean any fabric. Use it on wool, cotton, satin, linen, nylon blends, sequins, embroidery, beads, and more. It is gentle and safe to use on the most delicate fabrics. Attach the bonus gift to treat your delicates, including lace, silk, and lace, to the same multi-action wrinkle-busting results!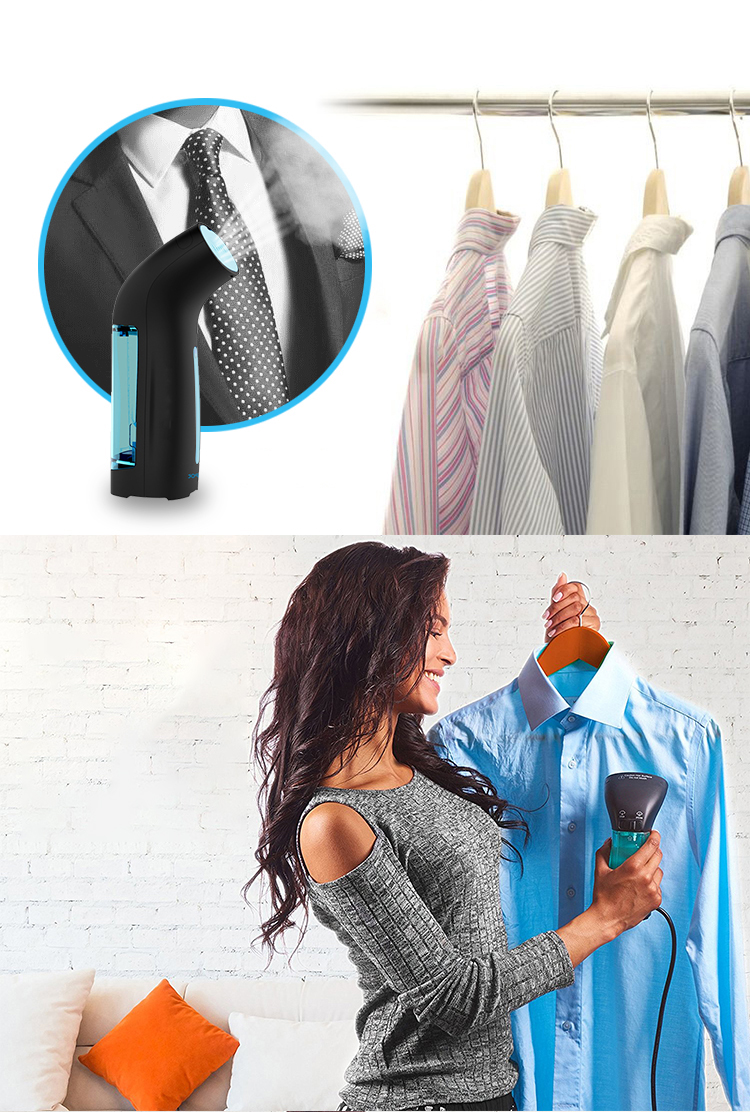 The CloSnap Difference
Get ready to look extra awesome with minimal effort.
Enjoy the luxury of using a professional-grade steamer at home or during travel.
Delight a frequent traveler, busy mom, new neighbor, and simply anyone special in your life. This little miniature travel-size steamer is a perfect gift for any occasion.
The best clothes steamer comes with a bonus de-dusting brush, posh travel case, and a 1-year unconditional satisfaction warranty.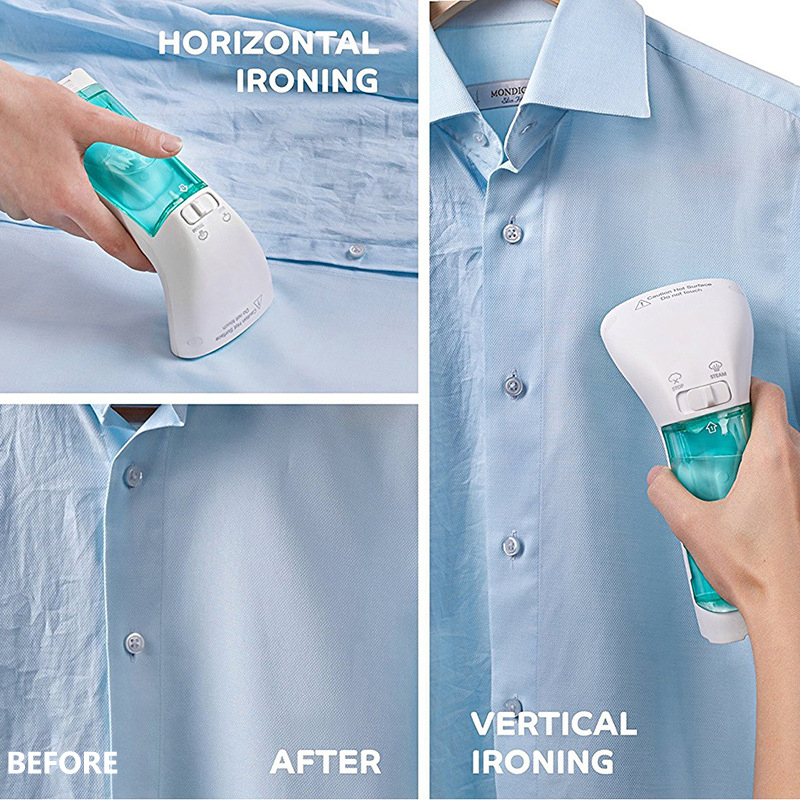 Package Includes:
1* Handheld Steamer
1 * Instruction Manual
1* Fabric Brush Attachment