The Portable, Travel-friendly Clothes Steamer With Intense Heating Capacity, and Steaming Technology That Eliminates All Kinds of Wrinkles In Just a Few Seconds!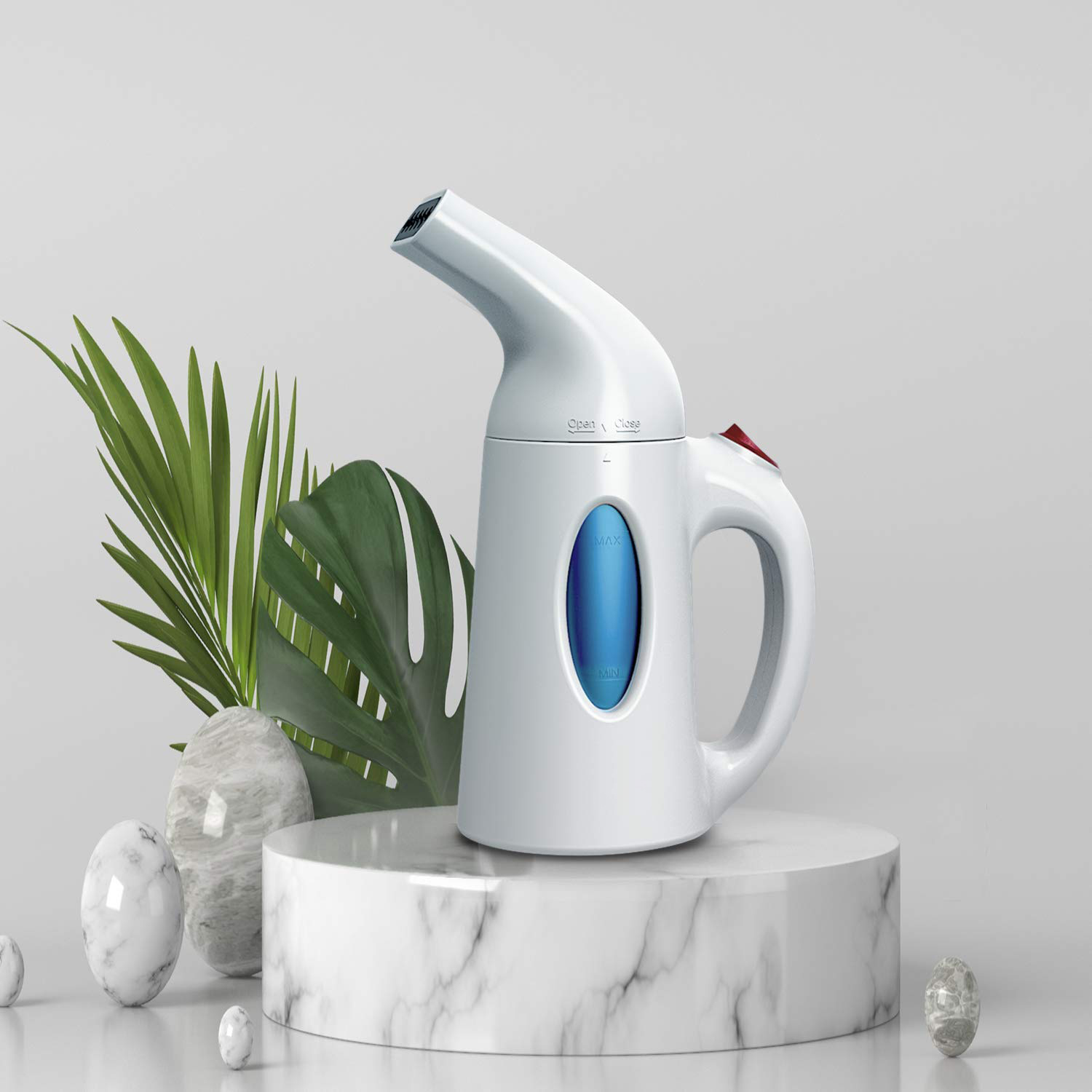 Opt for the Safe But Effective Way of Achieving Wrinkle-free Clothes! The Portable HarxaStmm Can Replace Your Bulky, Space Consuming Flat Iron!
Going into important events looking put-together is important as it leaves a lasting impression to people you're interacting with. A clean, crisp, sleek ensemble can create a major difference. 
There's just one problem – sometimes, you have to carry a bulky, space-consuming flat iron with you! And that can cause too much hassle, and too much risks!
Good thing there's HarxaStmm, a topnotch clothes steamer that features the function of a flat iron without too much electric consumption, and with the same wrinkle-busting capacity like a regular iron! 
Safe, strong, and efficient in eliminating wrinkles from your clothes, the travel-friendly HarxaStmm can be your new buddy during business trips, interviews, and conferences! If you're also planning to switch to a safer way of de-wrinkling your clothing, HarxaStmm is for you!
Features
Comes with new advanced steam technology for faster, more efficent way of ironing clothes. The steam of the HarxaStmm is now faster and stronger. The steam is ready in just 90 seconds. With a more concentrated heat capacity, the HarxaStmm can handle both thick and lightweight fabric.
Portable clothes steamer with multiple function – it can iron, clean, sterilize, treat, refresh, humidify. The HarxaStmm not only makes clothes sleek and wrinkle free. It also has germ-busting capacity that helps sterilize clothes. The treat, refresh, humidify function gives you better-smelling clothes with a clean feel.
100% safe to use because it's made with topnotch safety standard. The HarxaStmm is manufactured under strict safety guidelines. The device features an automatic shut-off system when it gets hot or when the water is too low. Its new nozzle design offers a dry but powerful vapor experience. The perfect gift for birthdays, Mother's Day, Christmas or Valentine's Day.
Removes all types of wrinkles from different kinds of fabrics. This powerful garment steamer is highly effective and gentle for all types of garments or fabric. Instantly erases wrinkles from suits, shirts, dresses, and delicates, even bedding or curtains. Perfect for last minute ironing emergencies – you can save time, money and don't let weeds and wrinkles ruin your moments or trips
Lightweight and portable handheld clothes steamer that's ideal for travel and trips. You can easily store the HarxaStmm in your travel bags! The perfect device for clothes care on the go.
Why is steam cooking better than ironing?
A steamer is definitely gentler on fabrics than a traditional iron.
HarxaStmm is light and compact enough to take with you everywhere.
The hot steam eliminates the odors present in the clothes.
An ideal travel companion.
HarxaStmm is 100% portable for travel and easy to pack or store.
Authorized by the TSA to be stored in a carry-on bag.
Specification
Continuous outgassing time: about 7-8 minutes
Water tank capacity: 150ML
Product size: 8x12x21cm
Outgassing time: about 90S
Line length: 2.5m
Voltage: 110V, 220V
Power: 800w