Your Partner to Better Looking Clothes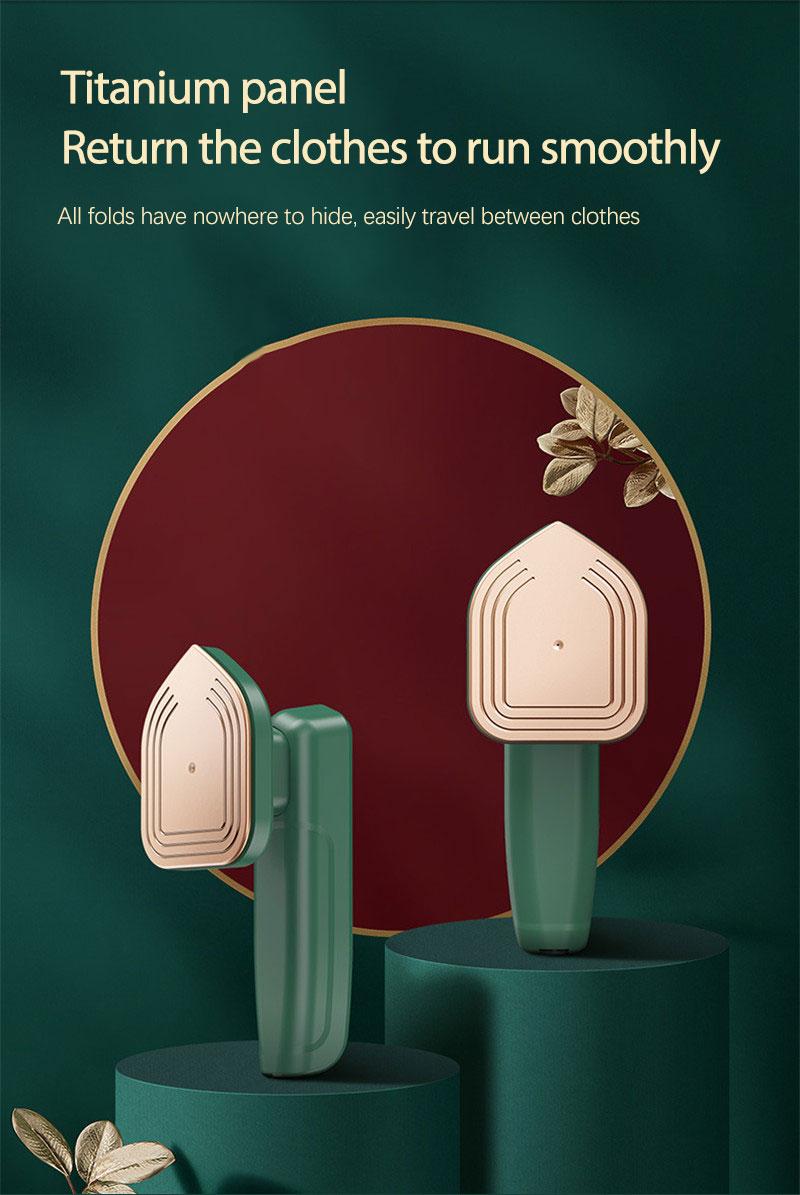 What would smart, neat-looking clothes do for you? Wearing clothes that are clean, and well put-together can instantly upgrade your look. Wearing creased, folded clothes can also do the opposite thing – make you look like you are careless enough that you even forget to iron your clothes.
Our clothes leave some of the strongest impressions. Make sure what you wear always speaks well for you with the help of GlideLux electric handheld steamer.
GlideLux Features
Makes Ironing Clothes Easy On-the-Go. Getting luxe-looking, neat clothes are now possible even when you're on the road. No need to bring those bulky flat irons – this convenient steam iron can help you get elegant-looking clothes in minutes. 
Large Capacity Steamer Can Handle Multiple Clothes. The capacity of the water tank is 3.4 fl oz – it is enough for up to 8 clothes! You can see the water level at any time. You can iron more pieces at the same time. The professional micro iron steam for clothes erases creases and folds in just a few minutes. 
Front Triangle Tip for Hard to Iron Areas. The front of the heating plate is designed in a triangular tip shape, allowing flexible ironing of tight areas such as buttons, lapels and collars, allowing details to be elegantly displayed.
One-button Operation. Hold the steam iron and use the trigger button to effectively remove wrinkles. Wrinkle removal is not only suitable for clothes, but also for curtains, tablecloths, bedding, sofas, etc.
Your portable clothes-saver!  The hand iron can save space, light weight, compact design, very suitable for travel and excursion use. It can be easily put into suitcases and backpacks, and can be easily carried anytime, anywhere.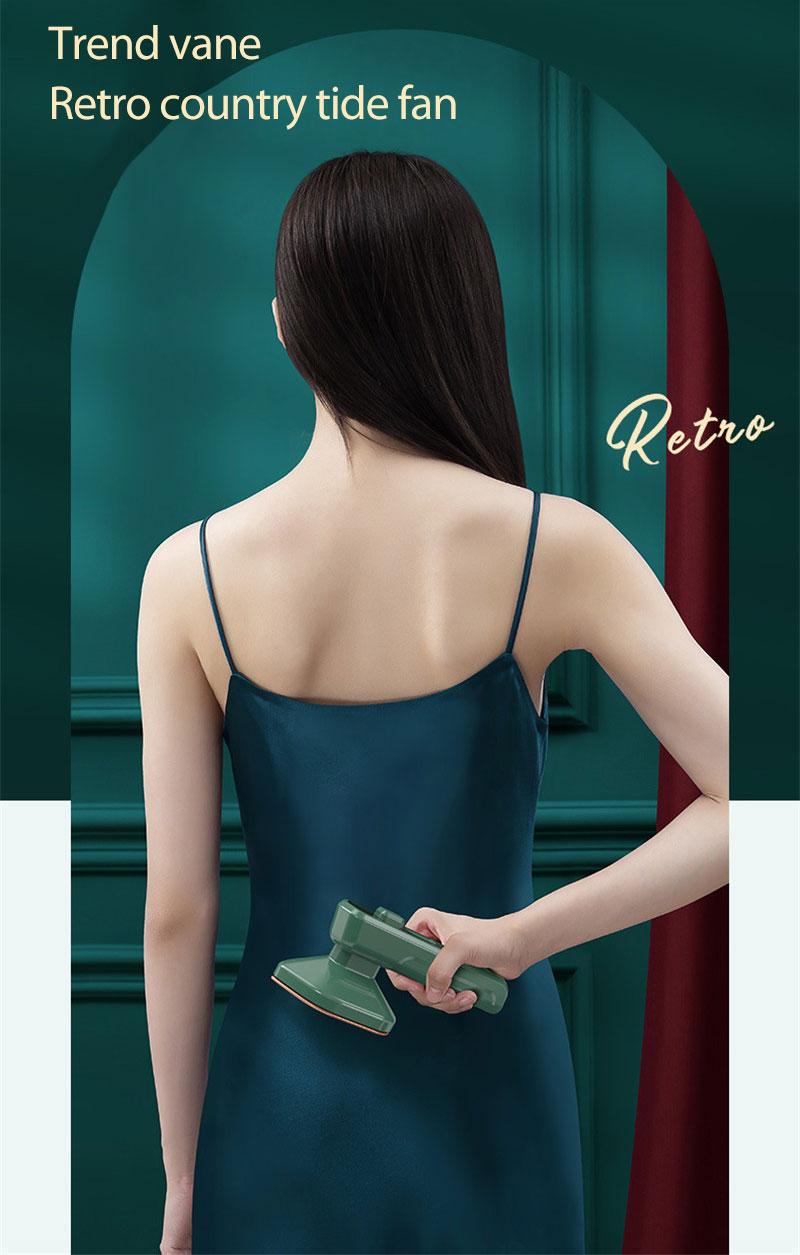 Specification
size: 180X 75.5X 86 (mm)
 weight: about 14.11 oz
Rated power: 30W
Rated voltage: 110V.
Water tank capacity: 60ML
Material: PC, PBT, aluminum alloy, silicone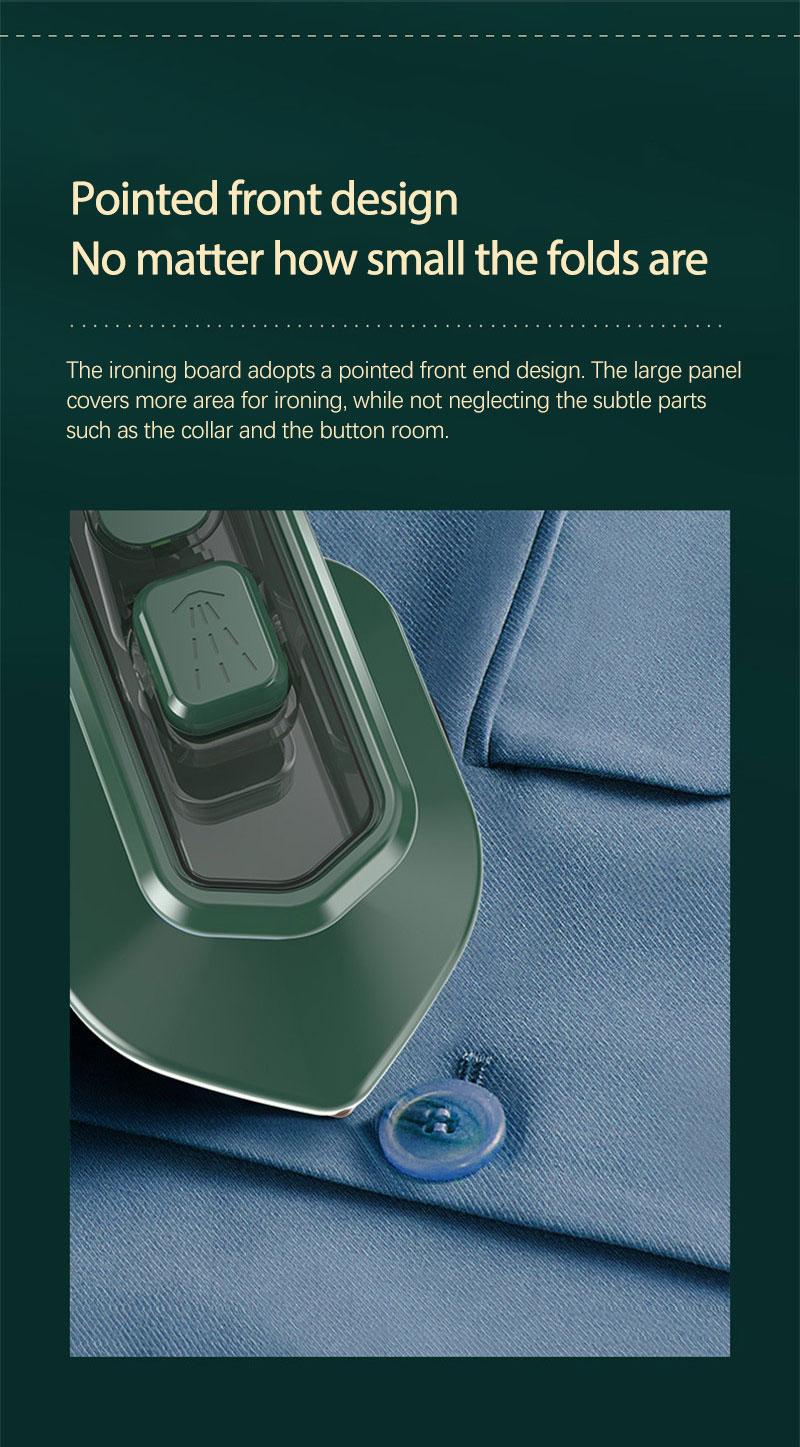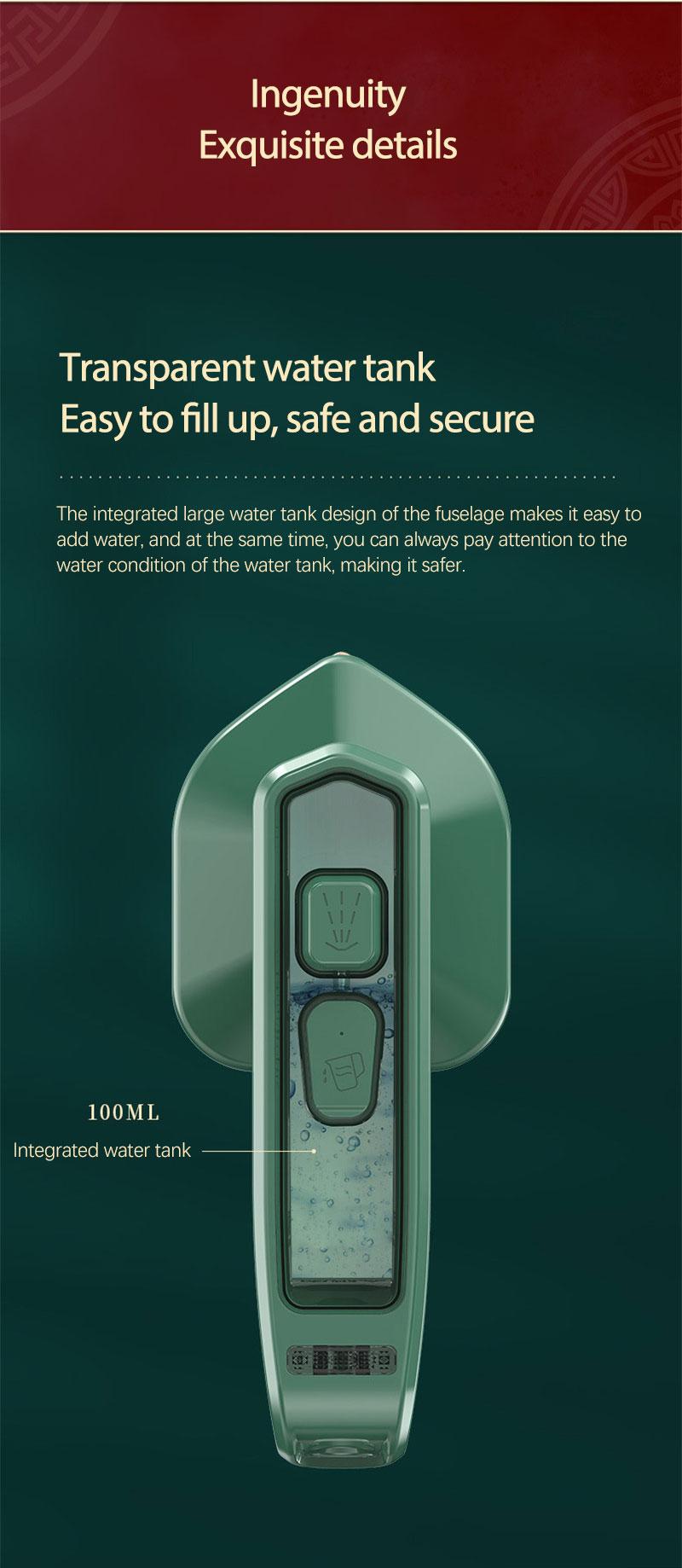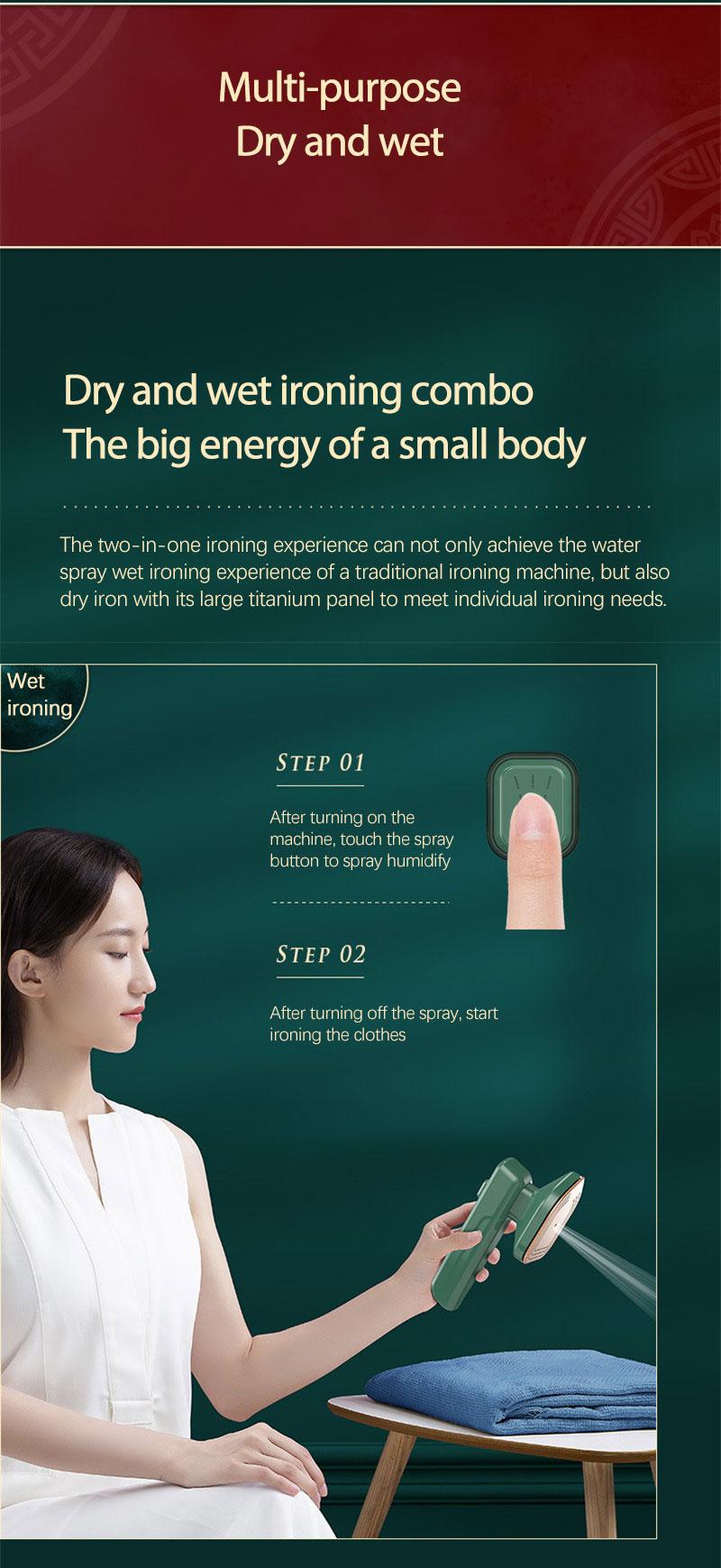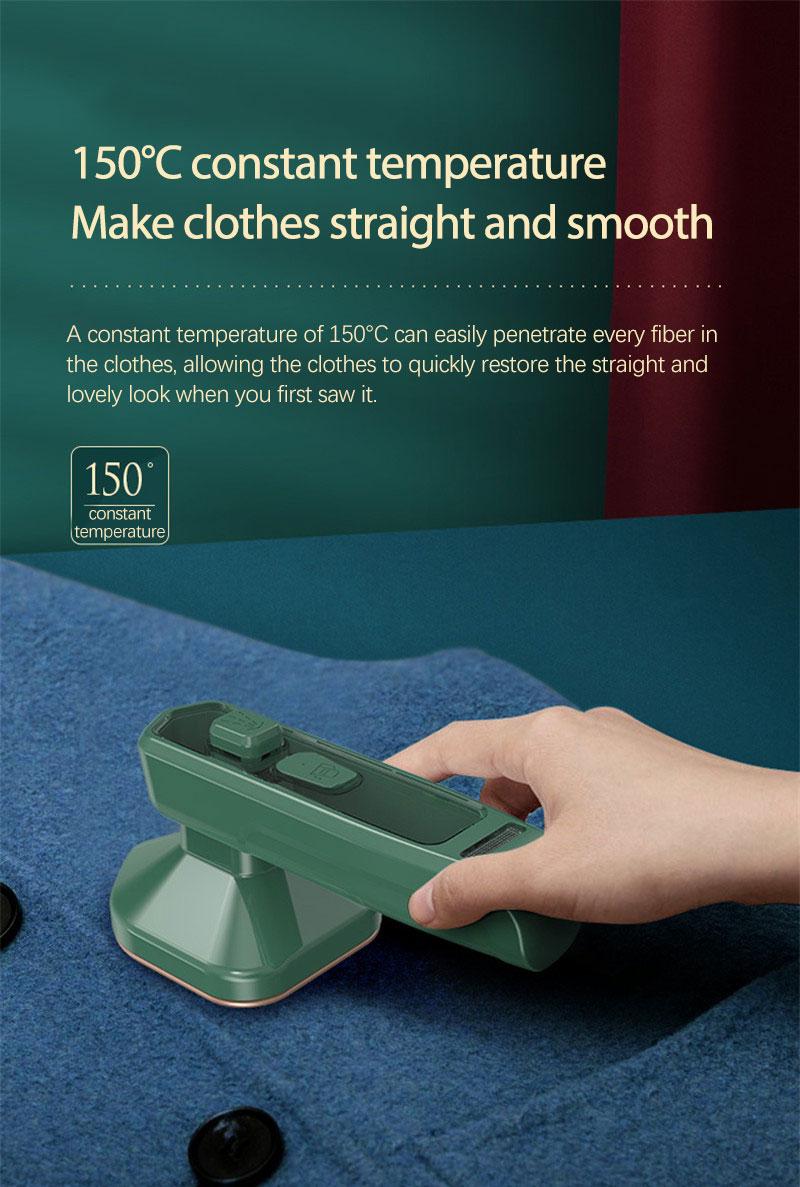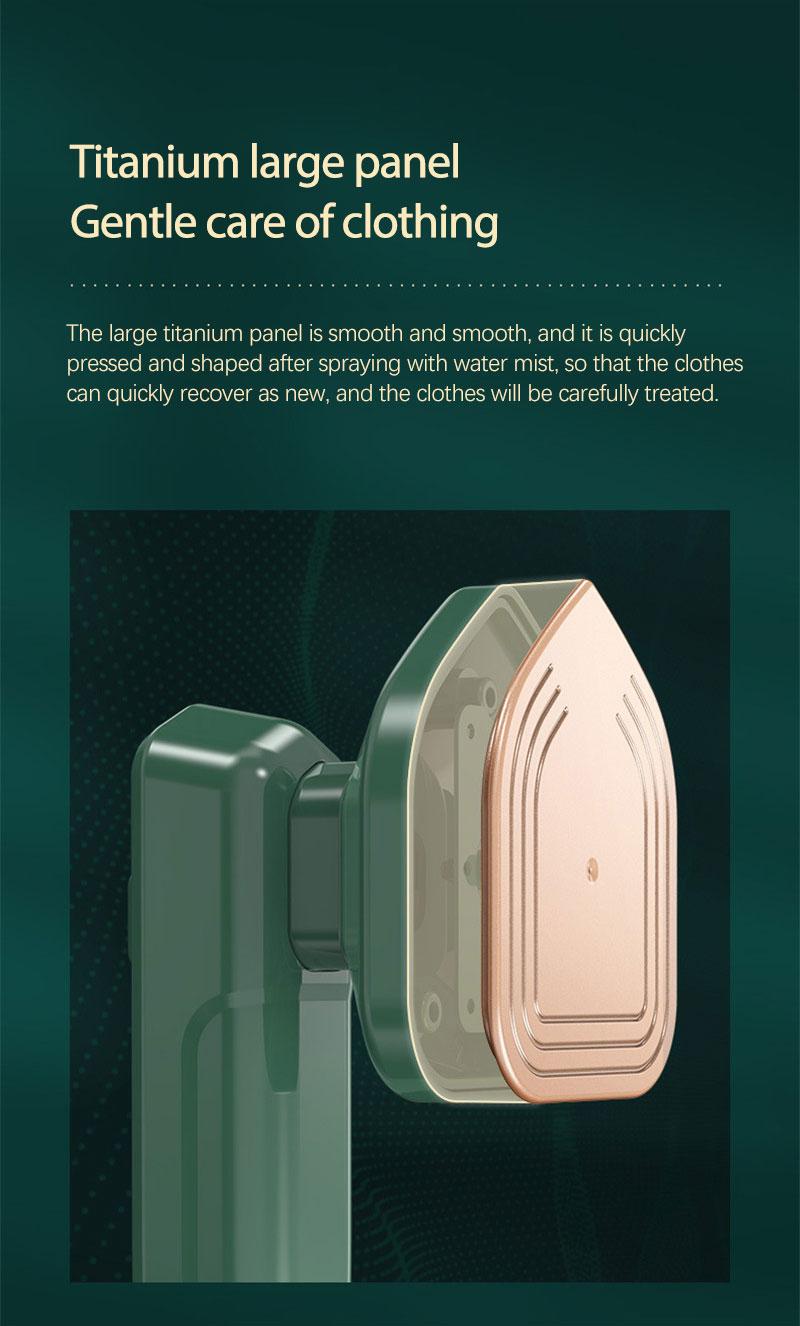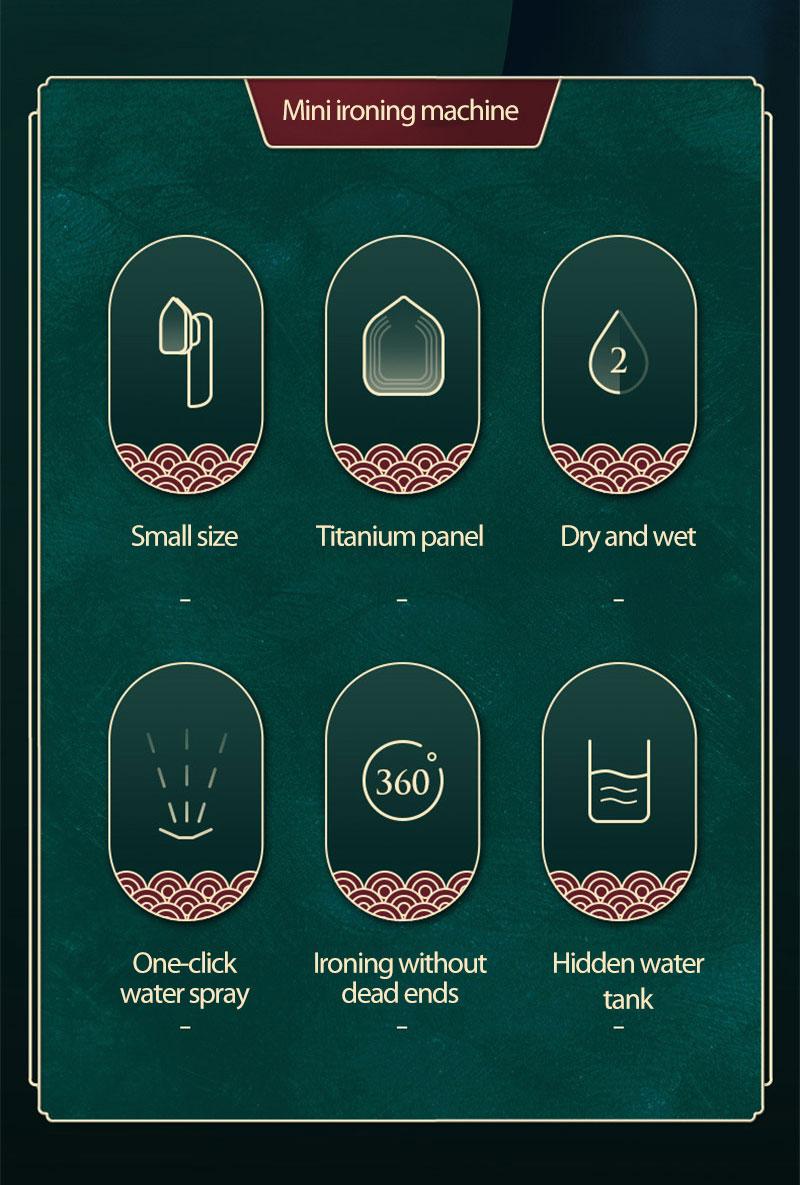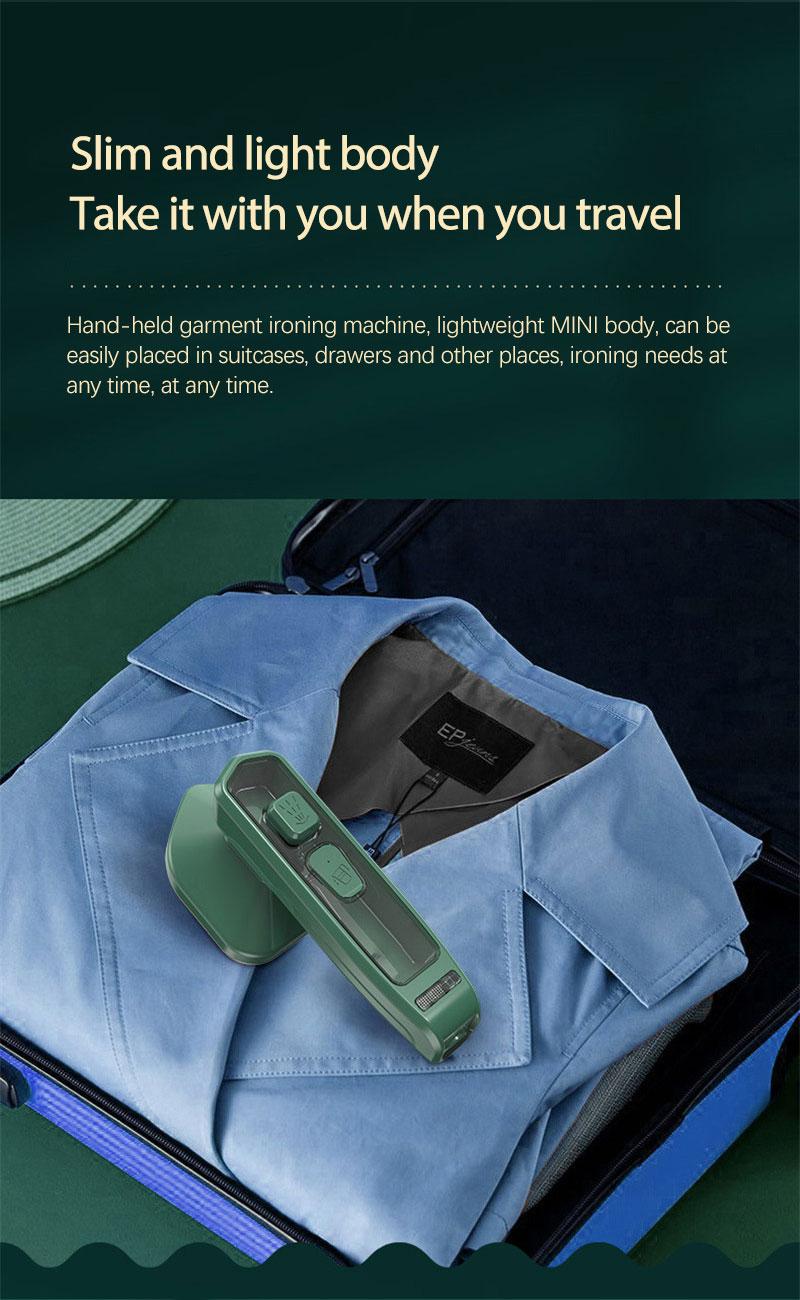 Package Includes:
1 x steam iron
1 x heat insulation cover
1 x storage bag,
1 x manual