Remove wrinkles from your clothes in minutes without the need for an iron or an ironing board!
Gone are the days of taking out your ironing board, pulling out your iron, waiting for it to heat up, and spending tons of time de-wrinkling your clothes. The revolutionary SmartPosh Portable Clothes Steamer is the PERFECT tool to make your life easy in dealing with wrinkled clothes.
It's safe, compact, easy to use, and perfect for both home and travel. Just fill it up with water, allow 30 seconds for it to heat up, and have perfect, wrinkle-free clothes in just minutes!
Features:
✓ Remove wrinkles, cleans, and sterilize clothes in no time
✓ Come with 2 removable attachments for versatile steaming options
✓ The removable water tank is easy to clean and refill
✓ Use one-time or continuous steam bursts with the steam-lock button to conveniently clean large quantities
✓ Suitable for a variety of fabrics, including cotton, wool, polyester, plush, silk, fiber, nylon, velvet, and linen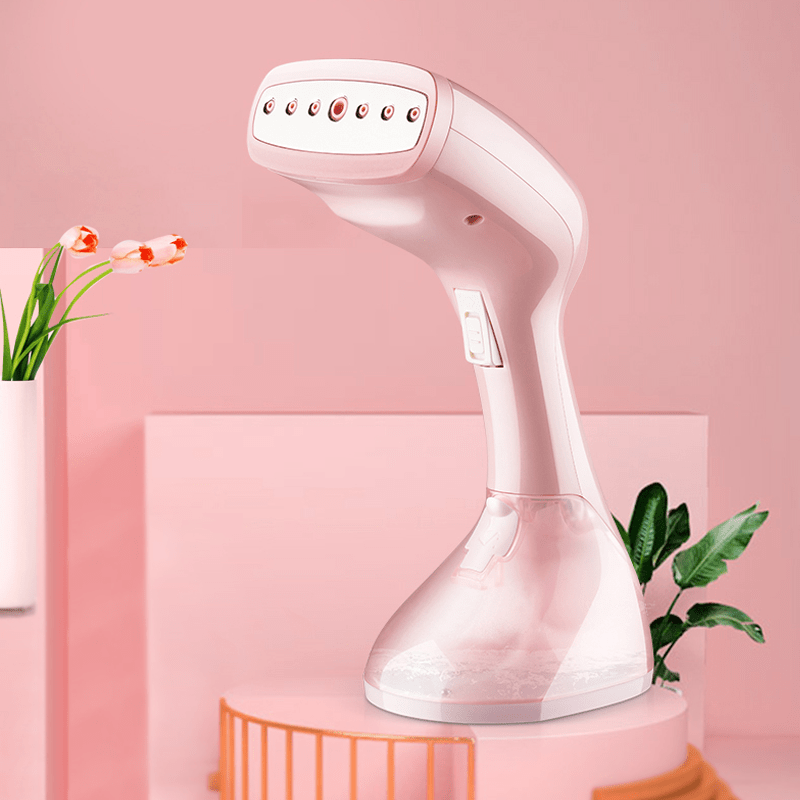 Specifications:
Material: ABS + Stainless Steel
Power: 1500W/50-60Hz
Voltage: 110-240V
Water Capacity: 250ml
Creaser: Helps maintain perfect pleats and folds
Removes Deep Wrinkles Fast!
The SmartPosh steamer is quick, compact, and easy to use. The large water tank provides up to 15 minutes of powerful continuous steam. The unique leak-proof design also makes it possible to iron clothes both flat and when hanging vertically.Fabric Brush: The squeegee attached to the SmartPosh is made of natural soft rubber with good water tightness and toughness. It easily cleans water stains and dust on the glass, if used as a window cleaner. Yes, it does not leave any stripes and even protects your window glass from being scratched.
Lint Brush: This professional cleaning kit is an ideal tool for cleaning large windows, showers, mirrors, solar panels, and car windshields. To help people clean high places, there's no need to squat or stand on a ladder to clean windows. Meet all your requirements and achieve effortless cleaning with SmartPosh.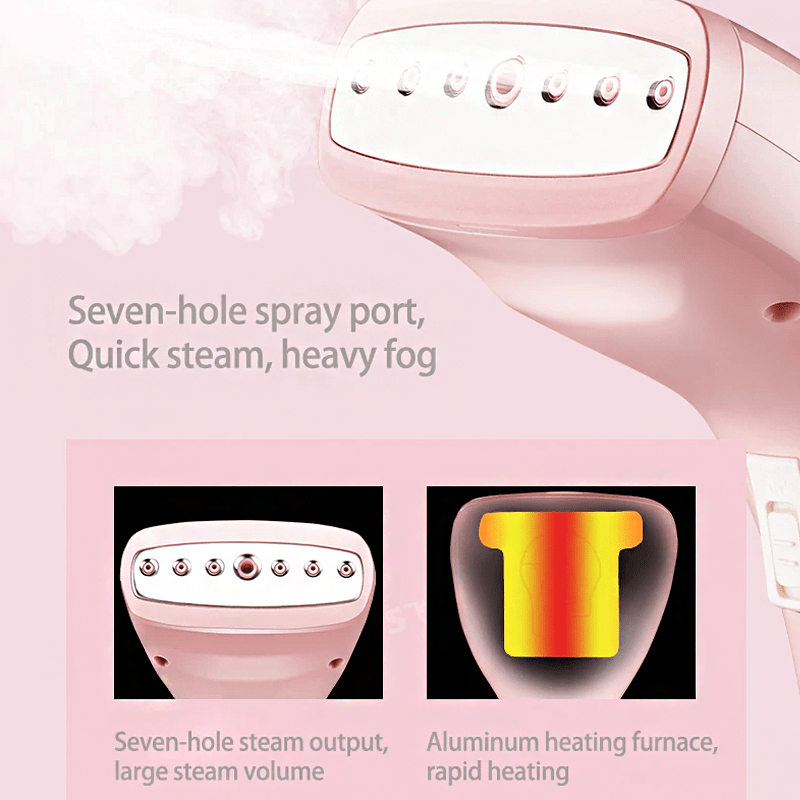 Package Includes:
1* Handheld Steamer
1* Creaser Attachment
1* Measuring Cup
1* Instruction Manual
1* Fabric Brush Attachment