Get wrinkle-free clothing in half the time you spend on ironing with Steam-Chic.
This vertical handheld clothes steamer will help you quickly ironing your clothes when you have very little time to spare. It works both as a steamer and an iron, so whether you put your clothes on a hanger or put them on the ironing table, Steam-Chic will work both ways. This device will remove wrinkles and get rid of any false odor from your clothes and upholstery.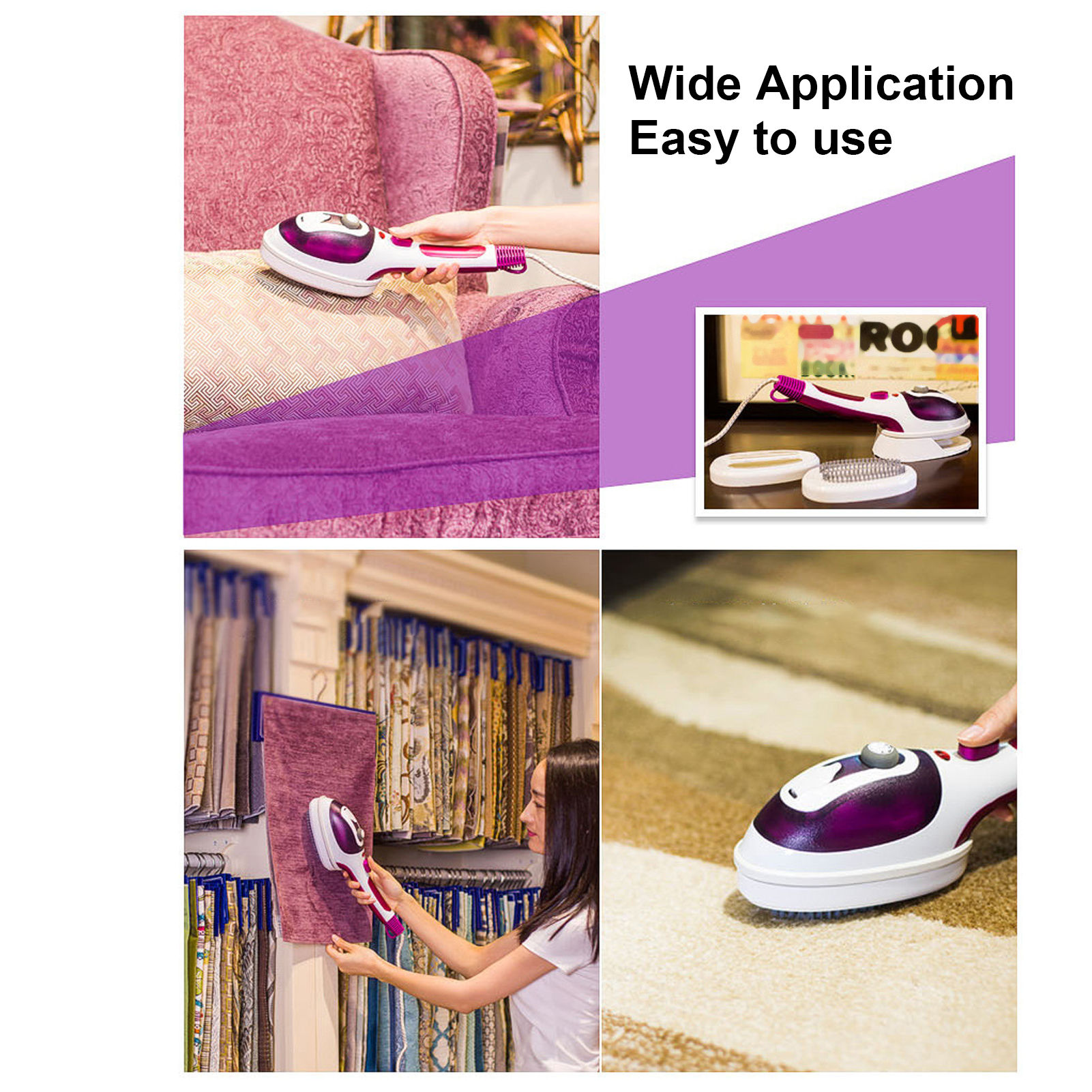 FEATURES:
♥ Burst of Steam – Hit the steam trigger to generate a powerful burst of steam that blasts away wrinkles.
♥ Upholstery Attachment – Steaming with the upholstery attachment is a fast way to refresh bedding, upholstered furniture, and decorative pillows.
♥ Strong Fast Heat-up & Powerful Heating System – Steam-Chich only takes 40 seconds to heat up. Its 800W powerful steam and large water capacity meet different needs—from 5-10 mins continuous steaming to penetrating fabric deeper to removing stubborn wrinkles fast and easily.
♥ Continuous Steam – Lock the steam trigger into place to release a continuous flow of steam that melts away wrinkles in no time.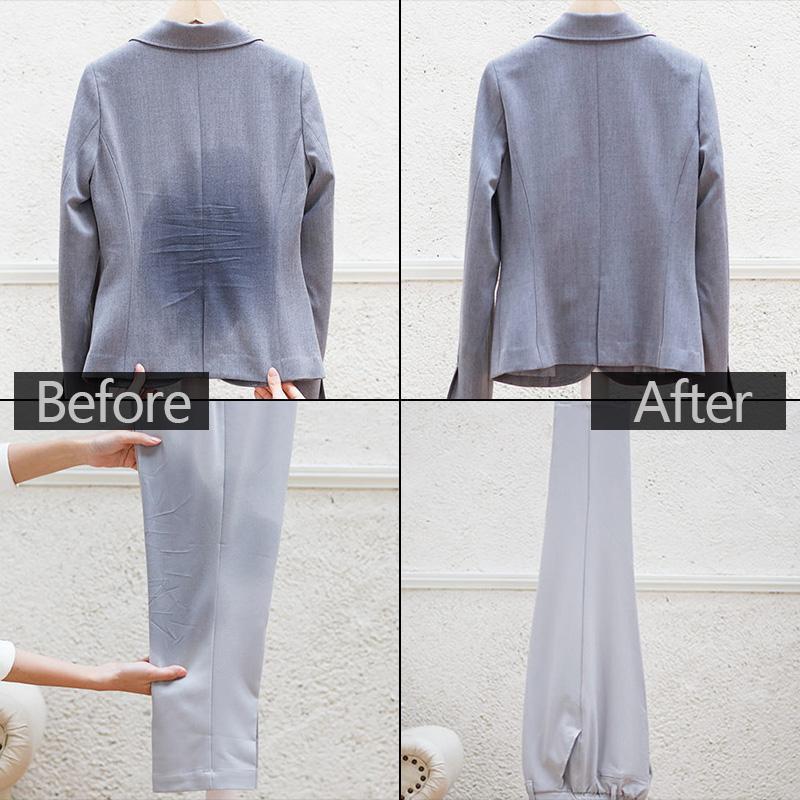 Eliminates Wrinkles Fast:
Steam-Chic is a powerful steamer that removes wrinkles at the touch of your hand. Its steam direct injection technology de-wrinkles the clothes without the requirement of flipping them to the other side.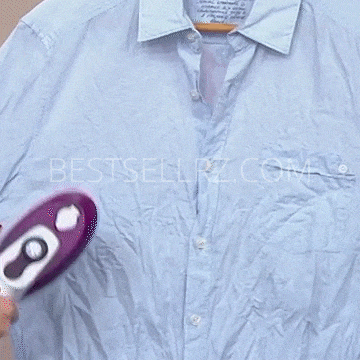 Three-way Steaming: 
You can use this steamer vertically while hanging up the garment or horizontally by ironing the garment, or you can go round and round with it, unlike regular irons that don't let you press over the embroidery and difficult corners.


Two Attachments: 
You will receive two different attachments for your steamer. The fine fluff brush cleans your delicate clothing material from deep inside, and the long brush attachment cleans and fluffs woolen and flax fabric.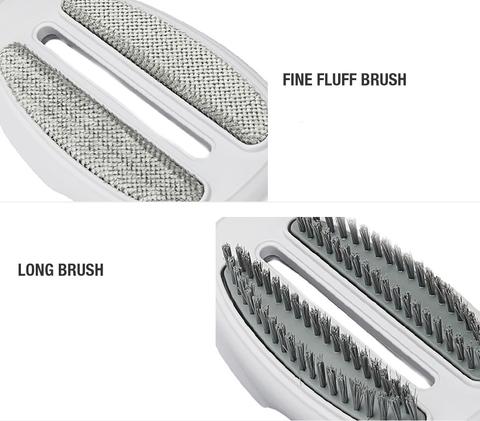 Multifunctional:
This steamer will be the perfect fit for your home as it not only removes wrinkles and creases from clothes and degerms them. Its strong steam can clean your couches, bed sheets, pillow covers, and other delicate fabrics.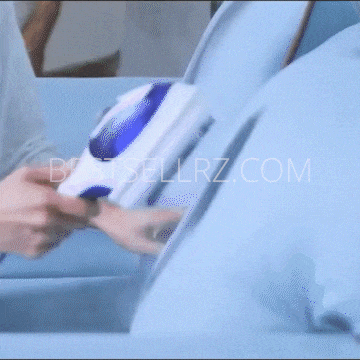 Multi-gear Temperature Adjustment:
Steam-Chic features three temperature variations:
80°C-120°C – for ironing Silk Nylon fabric
120°C-160°C – for Woolen clothing
160C°-220°C – for steaming cotton or hemp.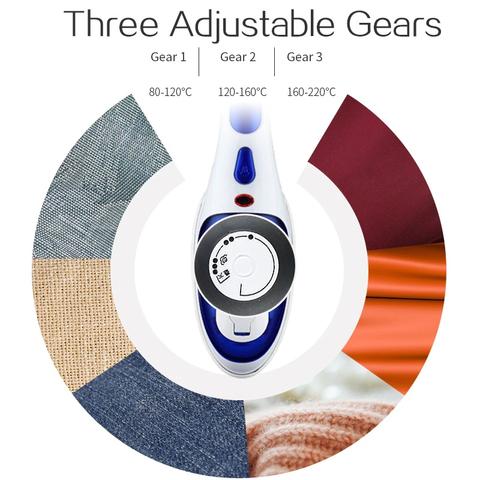 Easy to Use on Most Fabrics:
This steamer is easy to operate. Just fill the water (distilled/tap) compartment to a certain level (as marked) while the steamer is switched off, then turn it on and adjust the temperature control switch as needed. The Steam-Chic can be used on almost all fabrics, including wedding and party dresses, coats, suits, and prevents any damage.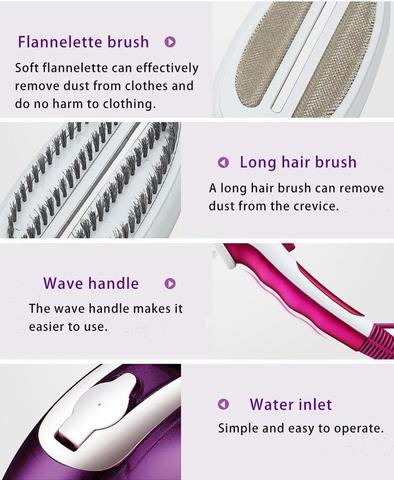 Ergonomic Design:
It is uniquely designed to be held comfortably in your hands. Also, the lightweight feature eliminates the difficulty you face while using the bulky irons.
Package Includes:
1* Handheld Steamer
1* Instruction Manual
1* Fabric Brush
1*long hairbrush
1*measuring cup
Instructions for Use:
First, turn off the temperature control knob on the machine, then add water.
Turn on the power and adjust the temperature control rotary switch. If the temperature control switch is not adjusted, the indicator light will not light up.
Notes:
Please do not press the steam button when the red indicator light is on; otherwise, it will cause water leakage. When adding water to the water tank, please turn off the temperature control switch before adding water; otherwise, it will also cause water leakage.
When using steam ironing, the temperature control should be rotated to the MAX gear; other gears will not have steam. This product can be used as a garment ironing machine for steam ironing or as an iron flat ironing, portable design, suitable for single white-collar workers, frequent business trips, tourists, and other people who require quick and easy ironing solution.