The Popsicle You're Craving For… Anytime You Want It
Let's have a little Science talk right here. Do you ever wonder why some of your plastic popsicle molds feel like they take forever to harden popsicles? The main reason is that plastic molds take longer to distribute the freezing cold. However, metal molds and holders have always been proven to turn liquid into ice once it's placed in a cold location. So if you are wondering which popsicle holder to get to accelerate your popsicle making process, the SlurVah is one of the best answers.
When SlurVah was created, summer was in mind. You know when it's summer, it feels like a crime to actually wait for your drinks and treats to go cold. Nothing is more frustrating when you're already so excited for your cold treat, and it's still not ready. No more waiting for your cold treats with the SlurVah.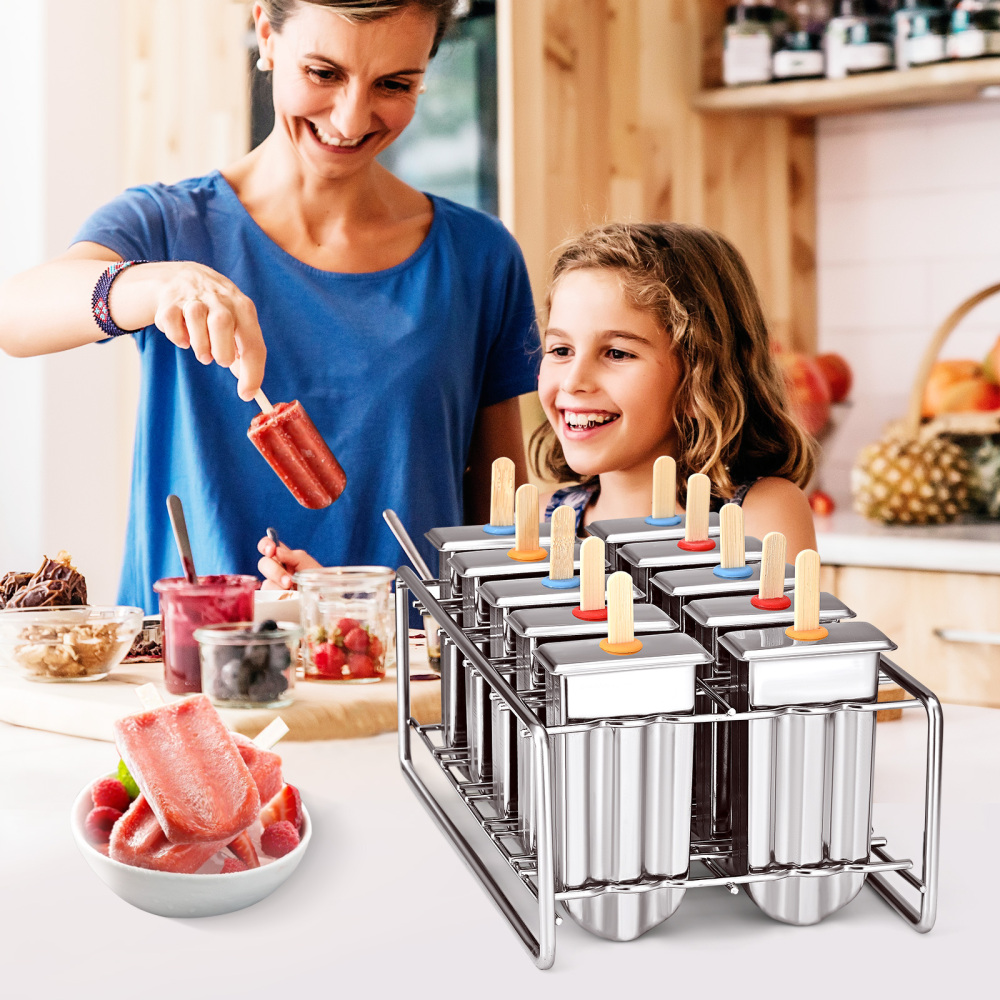 Your Must-Have Summer Essential! 
Distributes the Cold Fast. The SlurVah is made with a light metal material that allows better conduction of the cold. The metal traps the cold easily to ensure that the liquid inside gets the appropriate amount of freezing levels to ensure it gets frozen fast. These metal popsicle molds cut the waiting time by almost 30%!
The Liquid is Properly Sealed. You won't have to deal with spilled liquid anymore. The SlurVah comes with a design that seals the liquid inside efficiently to help you enjoy your popsicles fully!
Makes Removing Popsicle Easier. Say goodbye to the struggles of ensuring your popsicles won't get messed up and broken while removing them from the molders. The SlurVah ensures all you have to do is shake and slide, and your popsicles will be ready.
Durable and Eco Friendly. Since it's made from metal, you won't feel guilty that you're hurting the environment. SlurVah can last for a longer time because it's not prone to breaking or cracking. If you want a popsicle mold that's guaranteed to last, SlurVah fits the mold!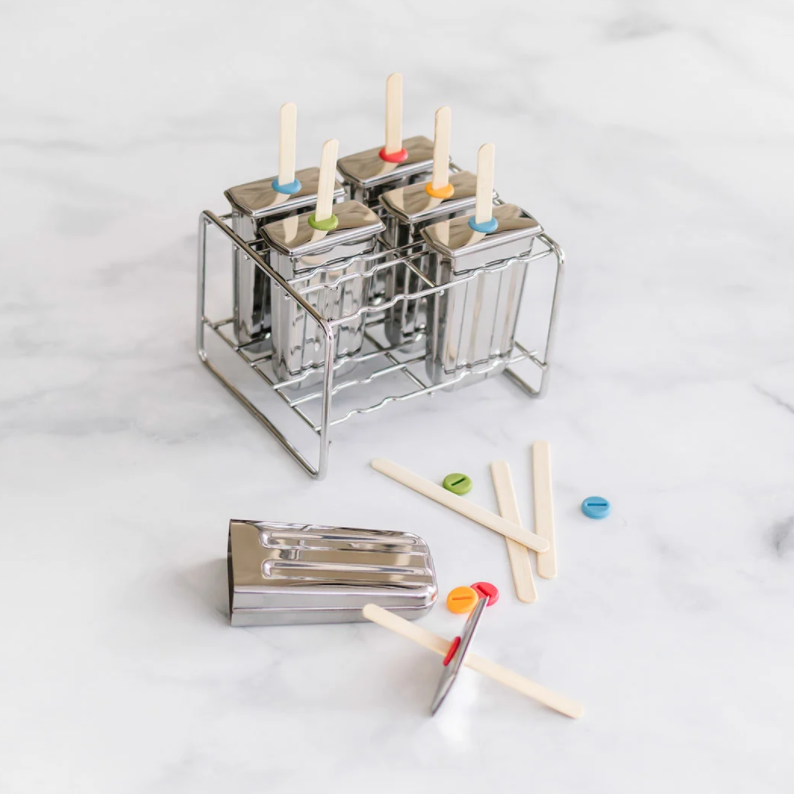 Make Popsicle Making a Little Faster!
The metal popsicle molds distribute the cold easily, cutting the overall popsicle-making process by 30%! You don't have to wait so long just to enjoy the summer treat you need!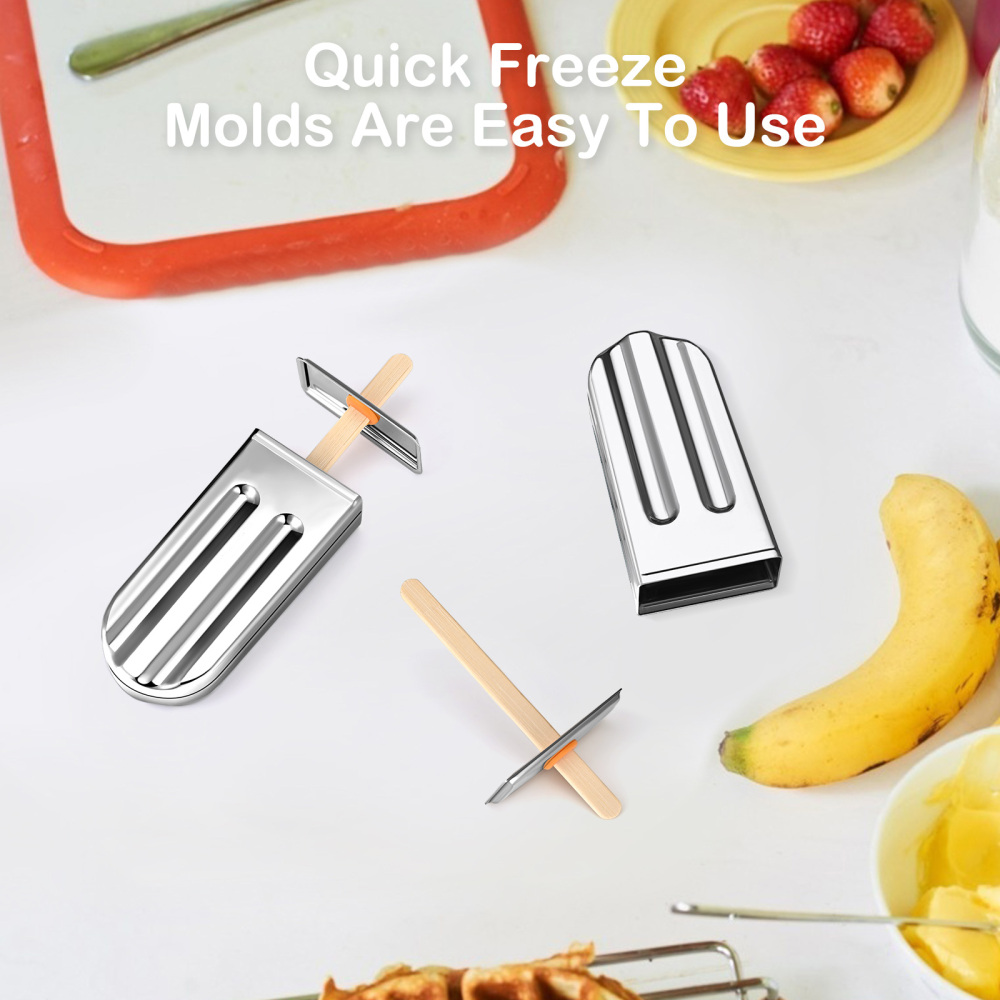 Get Creative with Your Popsicles!
Whether for babies and their fruity pops and purees, or for adult treats infused with wine, tequila, and other alcohol, you can do it all with the SlurVah!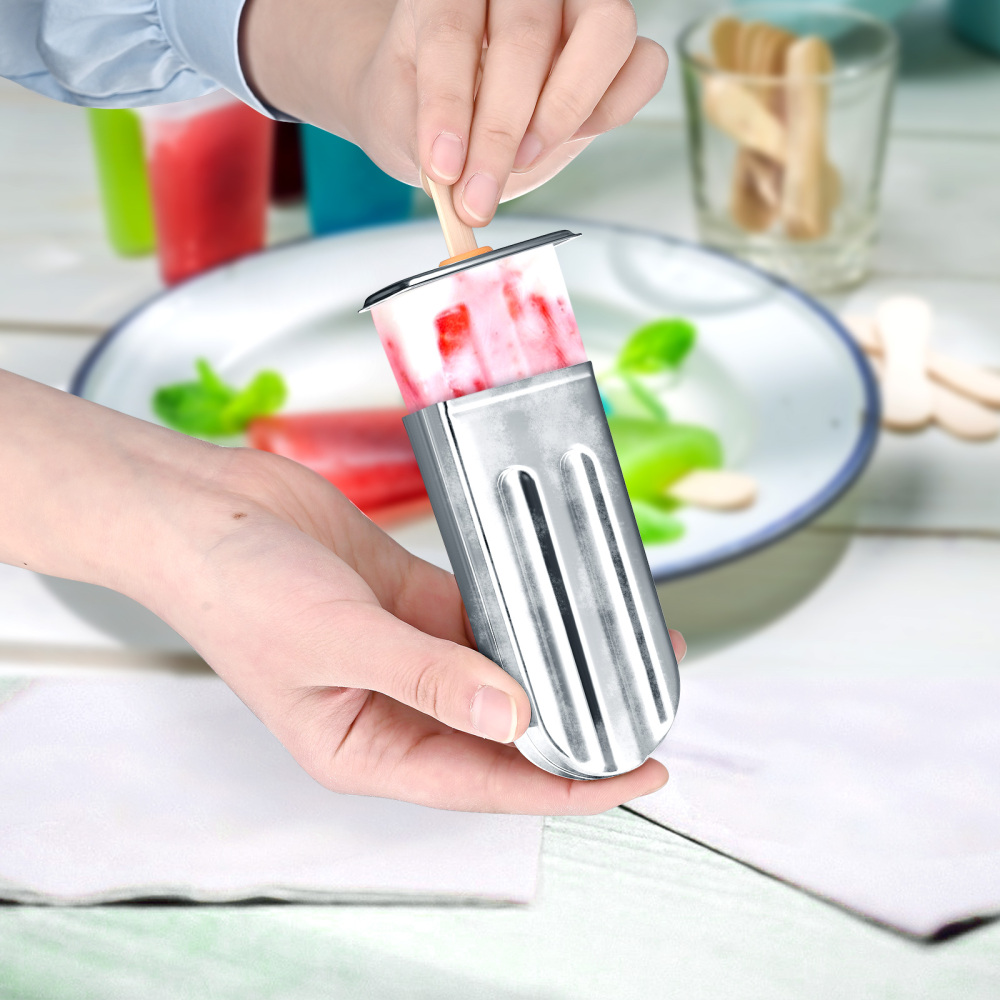 No More Expensive Treats to the Ice Cream Shop!
With the SlurVah, you no longer have to drive far just to get your favorite iced treats. You can make your fruit popsicles, creamy bites, and other summer treats right at home!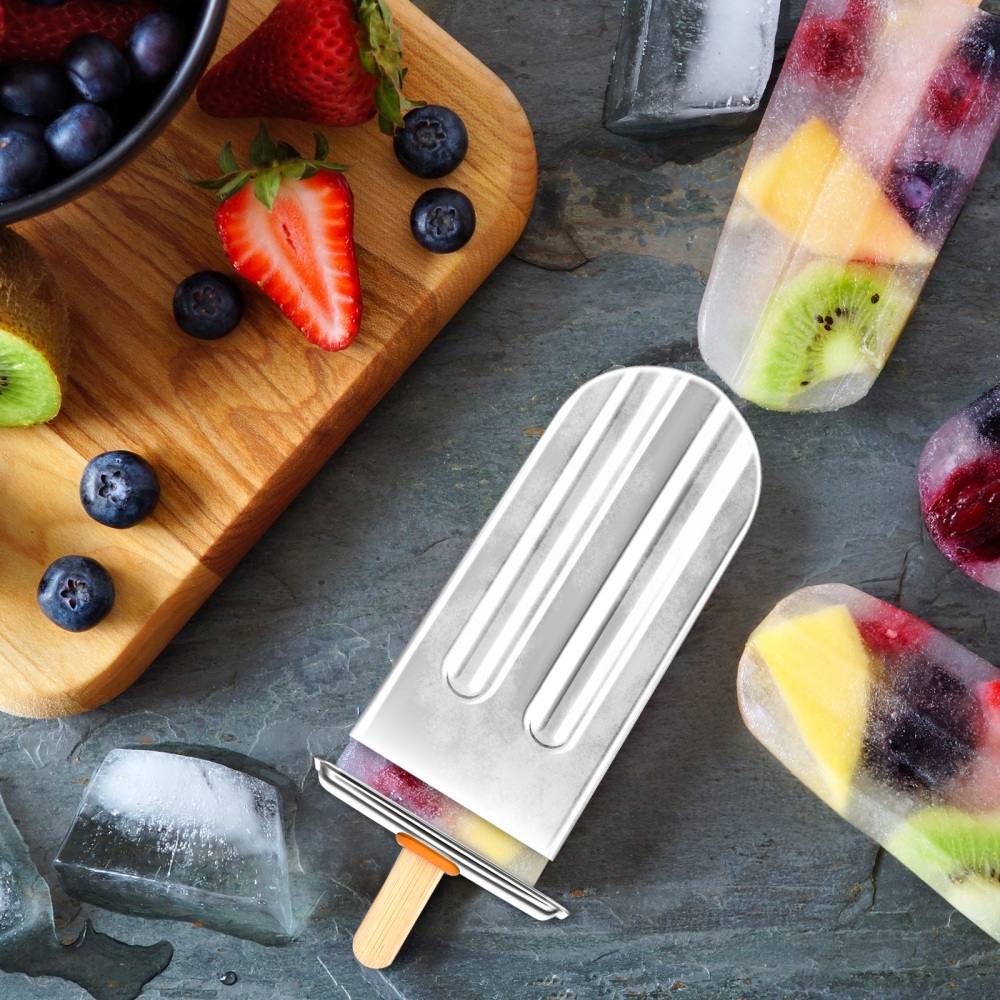 【Size:】
21*15*13.5cm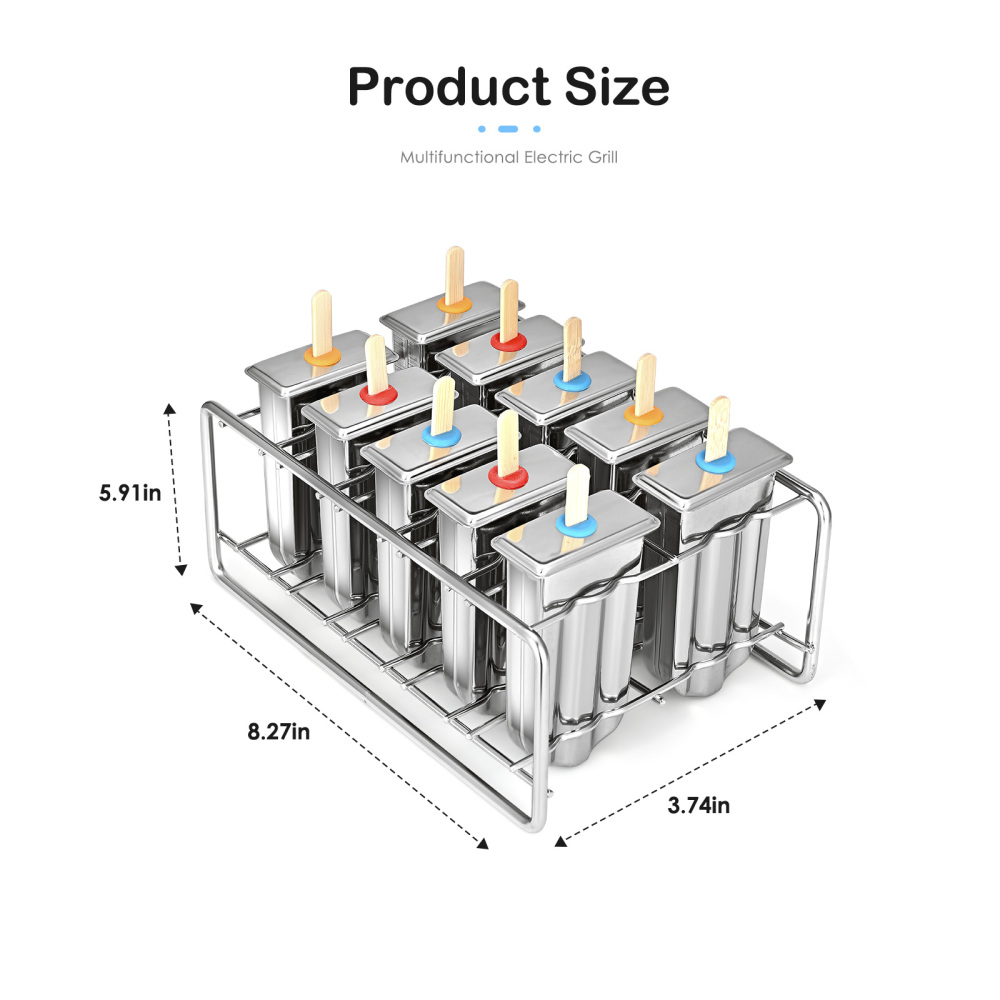 Package Include
#1 10 Pcs popsicle molds
1*10 Pcs popsicle molds
100*Wooden stick
1*Cleaning brush
20*Bag
#2  6Pcs popsicle molds
1* 6Pcs popsicle molds
50*Wooden stick
1*Cleaning brush
20*Bag