Cool Treats Anytime, Anywhere
You know the feeling when it's summer and you want nothing but to enjoy a cool, delicious treat to quench your thirst, and minimize the effects of the heat? Sometimes, there are times when water is not enough to satisfy our cravings for cool, sugary summer treats. The moment the cold pops and ice creams come in contact with your lips, it's instant relief! You're in luck if you have a store near you, but what if the ice cream shop is just miles away?
There are a few essentials you should get to lessen the exhausting, excruciating effects of heat – and one of them is the MeltaYum popsicle maker. Easy to use, safe for food, and a breeze to create popsicles in, the MeltaYum allows you to get extra creative with your summer treats and no one will judge you. Whether for serving fruity popsicles to your kids on a hot summer day, or surprising guests with alcohol-infused icy treats during a pool party, the MeltaYum can help you do that!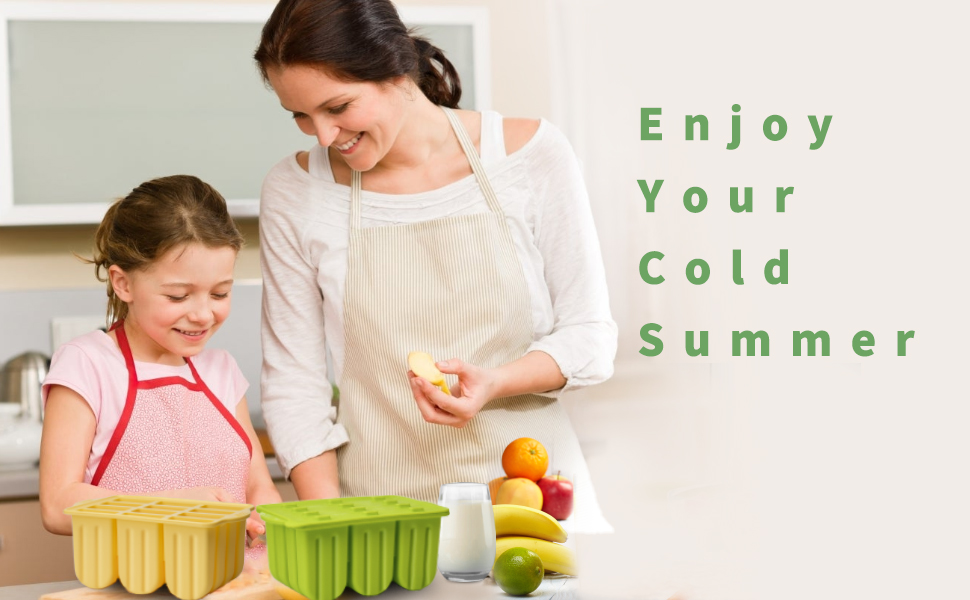 Best Features
Molds are Made from BPA-Tested, Food Grade Silicone Material. The MeltaYum eliminates your food worries with its BPA-safe popsicle molds. With this impressive quality, you can be assured that the popsicles you make are safe for kids and babies. You won't have to worry about chemicals transferring to your carefully created popsicles.
Comes with 12 Popsicle Slots. With just one popsicle-making session, you can have enough popsicles for 12 people. This mold features 12 popsicle slots to help you create more popsicles in no time.
Can Cater Liquids up to 200ml So You Can Enjoy Bigger Popsicles. Small popsicles are boring. Summer calls for bigger cool treats! The MeltaYum will not disappoint because it can cater up to 200ml of liquid so you won't have to settle for small popsicles.
Comes with an Easy-Release Feature – The silicone material makes this popsicle maker release pops easily than plastic or stainless steel molds. The MeltaYum also comes with a base tray with non-slip handles and a soft silicone lid, so you no longer have to worry about the popsicle mold slipping or the ingredient liquid falling into the freezer.
Get Creative With Your Popsicles– Our Popsicle Mold is perfect for making healthy ice cream with fresh fruit juice, puree, yogurt along other food ingredients that your family loves. Adults can have fun too. If you want wine-infused popsicles and alcohol-infused cold treats, you can freely do it!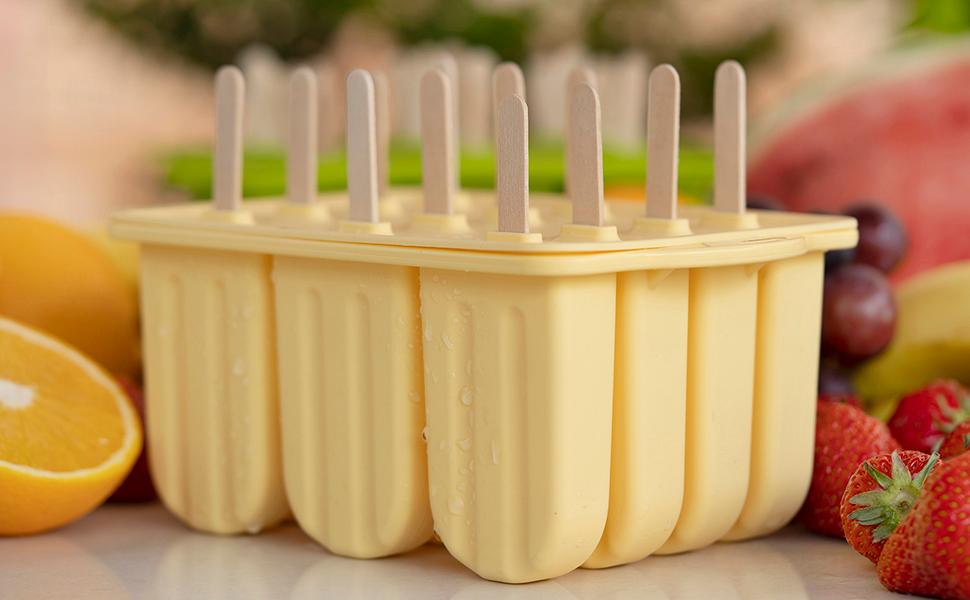 No More Broken Popsicles!
Nothing is more disappointing than popsicles breaking and melting all over the place because they're hard to remove. The silicone material of the MeltaTray makes it easy for you to shake and slide your ready-to-serve summer treats.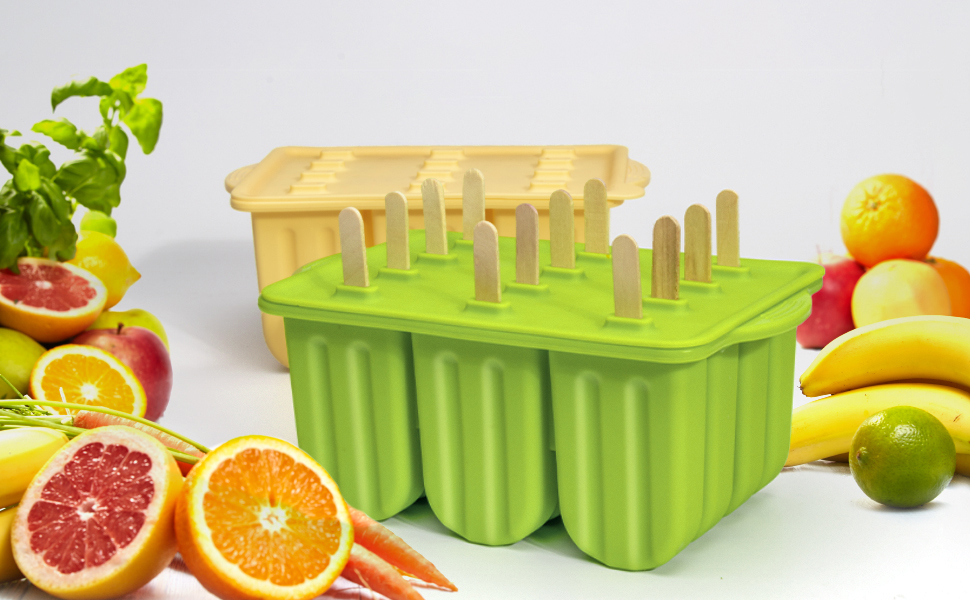 High-Quality Popsicle Maker Kit
MeltaYum focuses on your needs and concerns. We know that you must want to have a happy party with your friends this summer. We made sure that each MeltaYum popsicle mold comes with 50 popsicle bags and 50 wooden popsicle sticks so you can have your summer treats ready!
A funnel and cleaning brush are also included.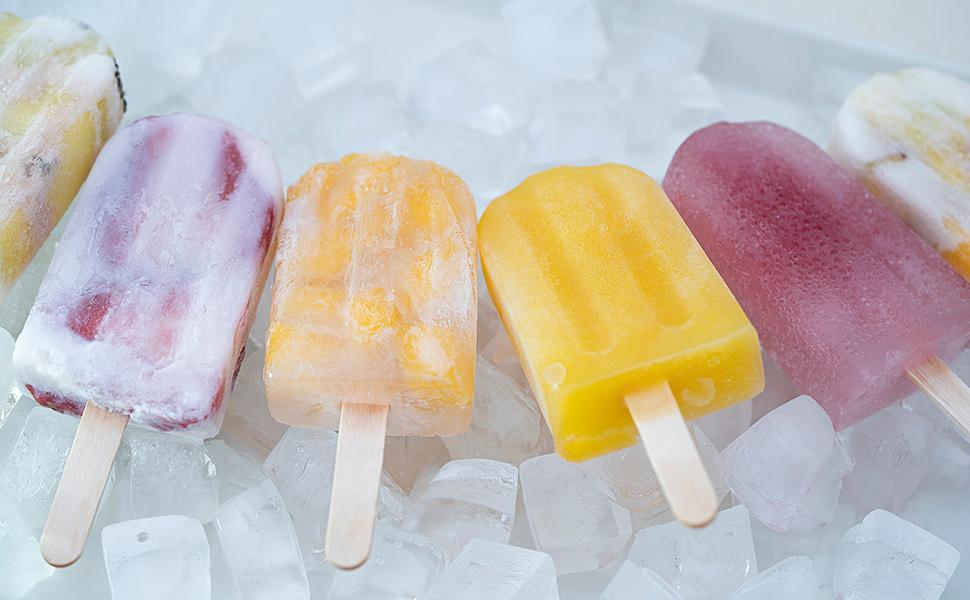 How to clean
After each use, you can rinse the popsicle molds with water or just throw them in your dishwasher. It comes with a cleaning brush for your convenience.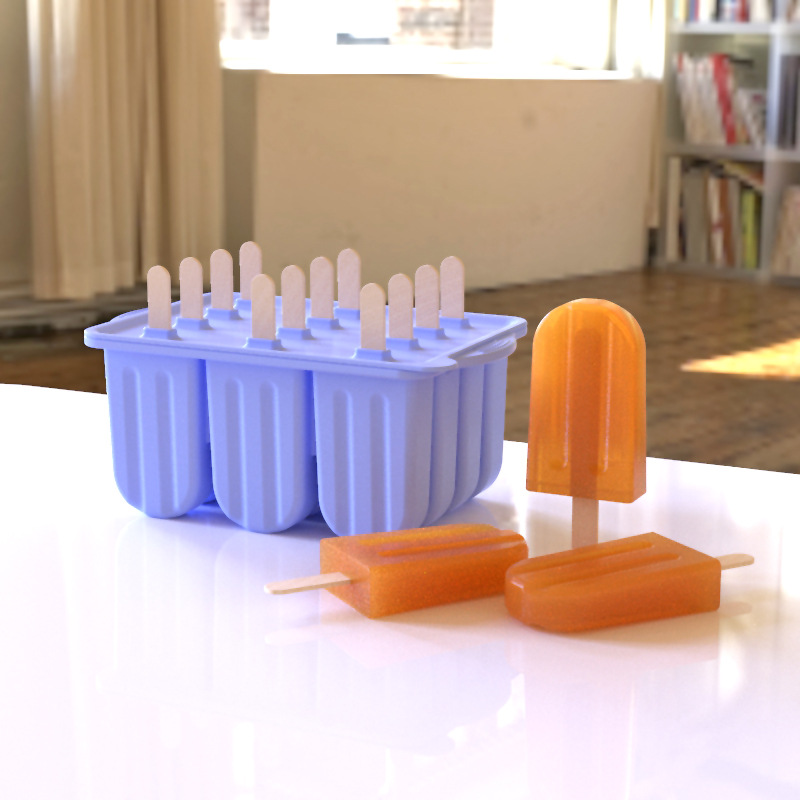 Package Include
1*popsicle molds
50 ice cream sticks
1 *silicone funnel
50 *tie wires
50* ice cream bags
1 *cleaning brush
1*PVC paper card box