Everyone likes summer, but when the heat strikes in the afternoon, you wish the weather is cooler. To ease the heat, you'll surely buy ice cream or a popsicle. So how about making it on your own so you can decide what flavors you want and you can get it instantly inside the freezer? Reading your thoughts and your wants, we introduce Freska as an answer to your needs. There is no need to go to the grocery store; all you need to do is open up your fridge, get the flavor you want, and feel the fresh breeze afterward.
Freska is the answer to quench your cravings for a cold treat anytime and anywhere. It's a popsicle molder with a transparent material that you can see in your mixture to ensure that it's clean and has the exact amount you want. Aside from that, the molder is also easy to release feature, mess-free and can clean it effortlessly. Get this now and make your summer afternoons more memorable.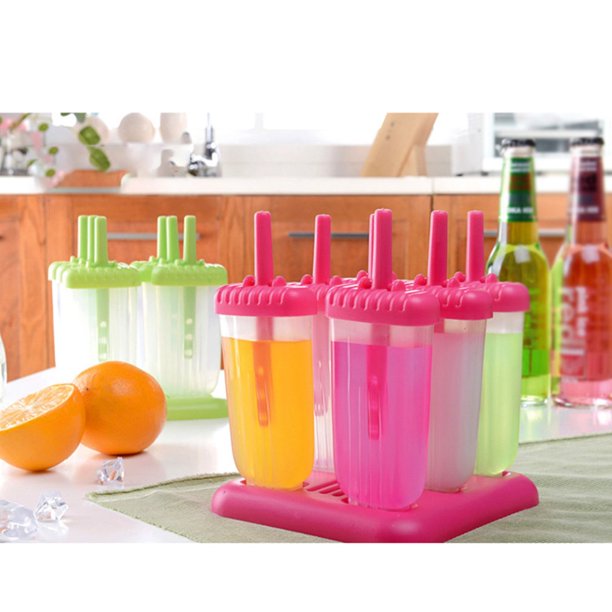 Keep it Ice-Poppin' with these Great Features! 
Effortless Popsicle Removal: The stick is designed with slotted holes that hold popsicles together making the removal of your frozen treats quick and effortless. Another good thing is easy to hold the handle, designed with a built-in drip guard that keeps your hands from the sticky mixture when things start to melt.
Mess-Free Pouring: Made with premium quality food-grade material that is durable, thick, and long-lasting. Comes with a collapsible silicone funnel that provides a quick and easy pour minus the mess when transferring your mixture into the popsicle slots.
Easy To Use & Clean: No need to worry about your popsicle breaking or crumbling when trying to get them out of the molds just run a little warm water over the ice pop maker and voila! the popsicle will instantly come right out. Can be cleaned by hand washing or popped in your dishwasher for a thorough cleanse. The package also comes with a cleaning brush.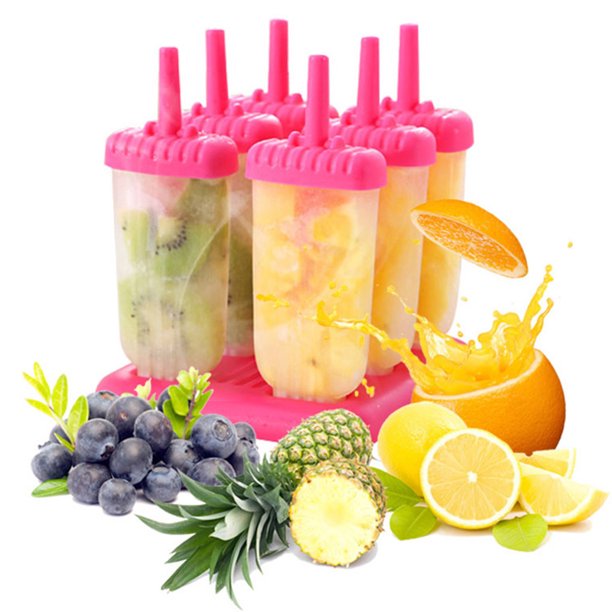 Anything Is Popsicle!
Make popsicles together with your family
Whip up your own mixture
BPA Free
100% BPA Free
6 pieces of sweet and icy goodness
Perfect for freezing juice, fruit, yogurt & pudding based ice pops
Effortless Popsicle Removal
Stick is designed with slotted holes
Quick and effortless removal
Easy to hold the handle
Built-in drip guard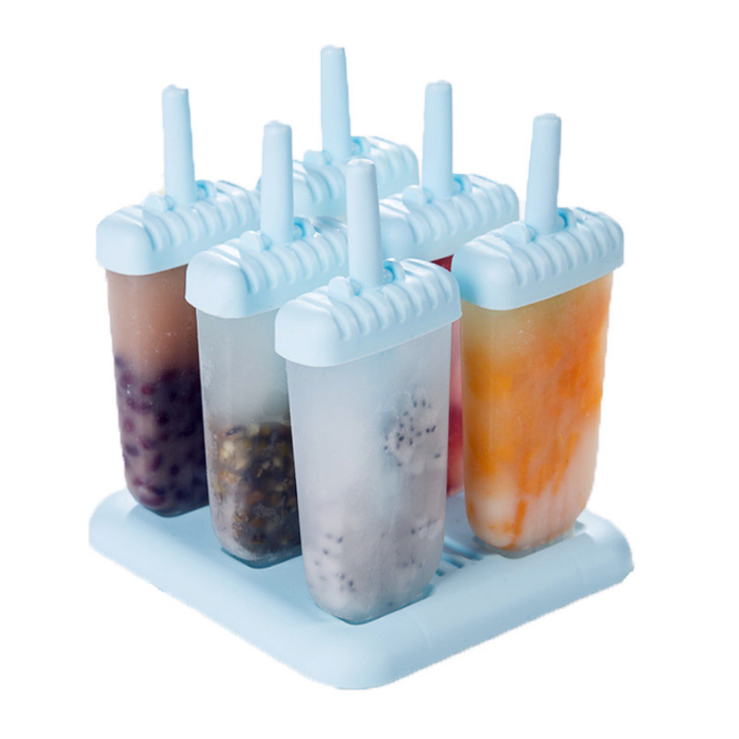 Mess-Free Pouring
Premium quality food-grade material
Durable, thick, and long-lasting
Collapsible silicone funnel
Easy To Use & Clean
Run under a little warm water to remove ice pop easily
Can be cleaned by hand washing
Dishwasher friendly
Can be used as a cake pop maker for kids & adults, baby popsicle mold, popsicle trays for the freezer & moldes para paletas
Alternative to mini cream mold, reusable silicone tray set & homemade popsicle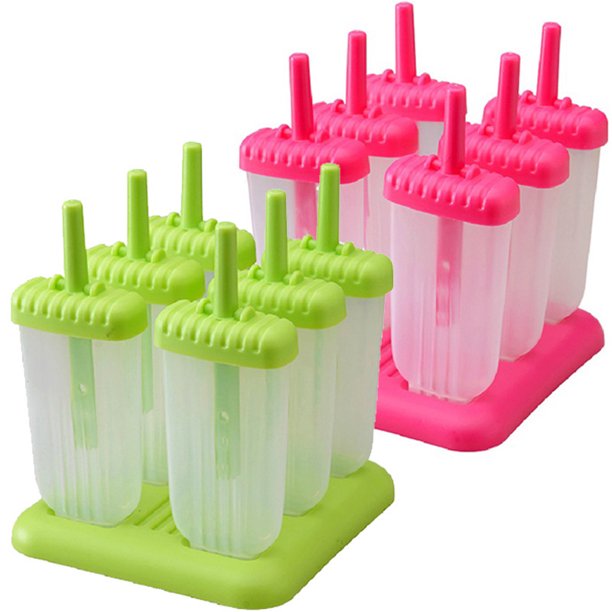 Package Include