Bird Enthusiasts Love this Simple, Easy Install, Squirrel-Proof Bird Feeder in Their Garden and Bird Coop!
Beautiful flowers and ornaments like the Oozerns Bird Feeder attract wild birds to hang out in your garden. Its squirrel-proof feeding spot fits wild birds' tiny beaks and keeps the seeds fresh. And with an easy-access refilling cover, birds will never run out of reasons not to visit your garden every day!
✅ Perfect ornament to level up your outdoor landscapes
✅ Easy to clean and maintain
✅ Chew-proof feeder to deter squirrels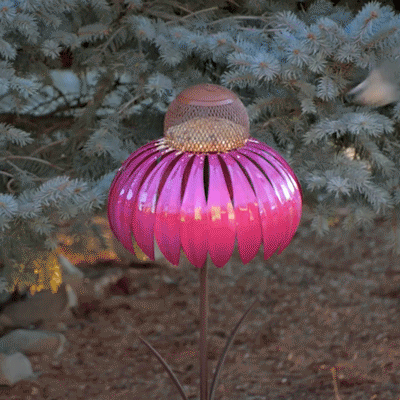 Description:
Bird-Friendly Flower Bird Feeder: Invites all kinds of birds to your yard and is suitable for animal lovers. This bird feeder can be placed everywhere in your garden.
No Harmful Substance Released: Designed without plastic or any toxic material. You can totally trust our product.
Easy to install, refill, and clean up.
Features a Nature Look: Do not freak out sensitive birds. Make sure all kinds of birds will love your garden.
Why Choose Us?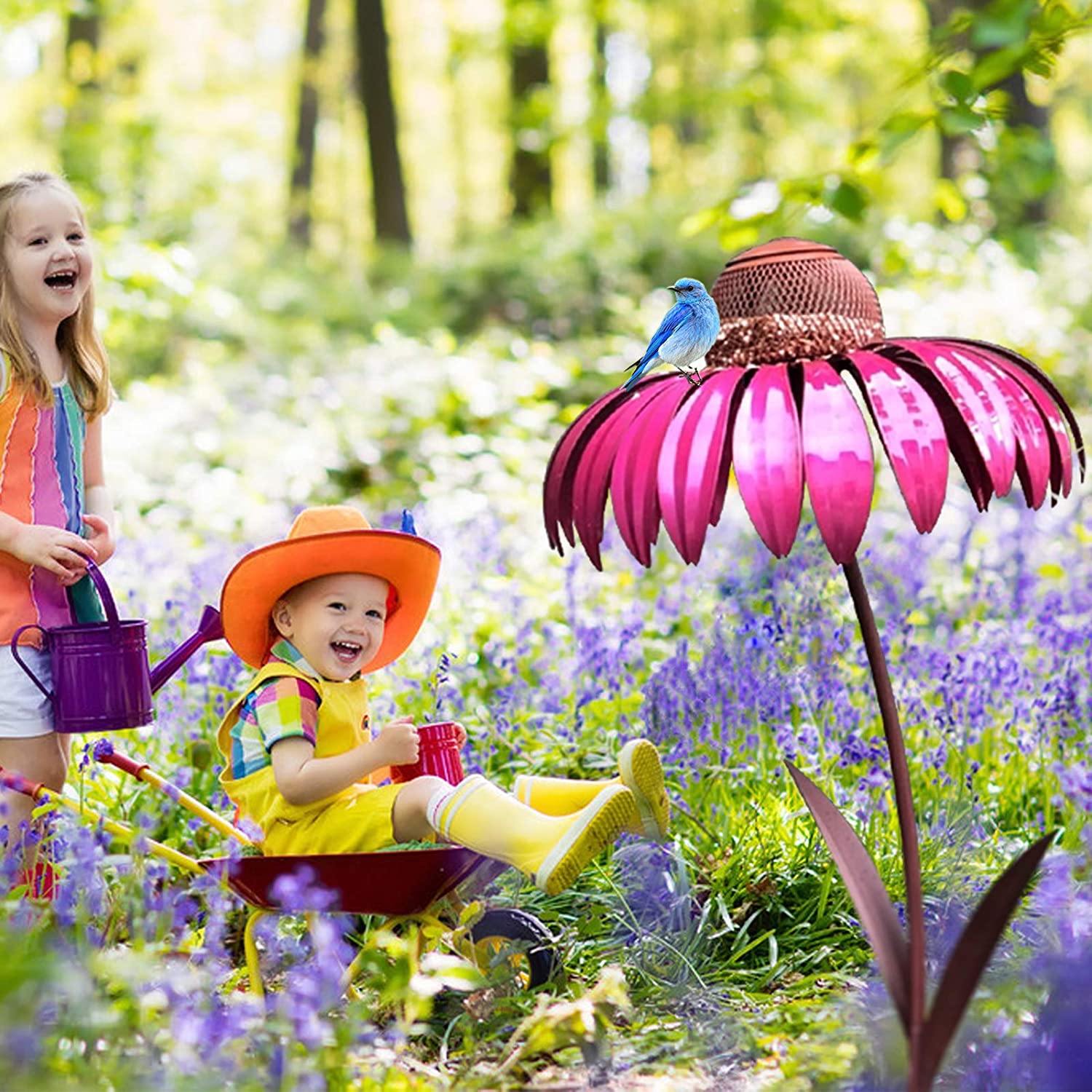 Durable, All-Season Support, and Handcrafted
This one-of-a-king bird feeder brings tropical wonder to your garden year-round with durable metal & wire mesh that provides an all-weather feeder for birds.
A Fun Take on Bird Feeding
The Oozerns Coneflower Bird Feeder adopts a unique horizontal coneflower design, which can attract more wild birds to your garden. It also comes with a large storage capacity that can feed several birds simultaneously.
Suitable for All Types of Bird Seeds
The seed feeder can be filled with mixed seed, peanut chunks, safflower seed, black oil sunflower kernels, cracked corn, millet, unshelled peanuts, small nuts, Nyger, and thistle. However, it works best with sunflower seeds, a favorite of almost every backyard feeder bird.
The Perfect Feeder Stand for Outdoors
Our Modern Bird Feeder offers a gorgeous addition to your outdoor garden, backyard, etc. It's a perfect choice for those who want feathered friends from far and wide to enjoy a nice place to feed. Convenient foot stakes are included for easy placement and installation in your garden.
Provide Fresh and Quality Migration Meals for Birds
Wild birds, especially hummingbirds, feed excessively before migration to build up energy reserves for their long flights. Keep the Oozerns Bird Feeder clean and filled throughout the late fall and early winter so all migrating birds can be fed, and place feeders out the next year early in the spring to attract the first returning hummingbirds.
Easy to Fill from the Top
Our Oozerns Bird Feeder features an easy refill using the detachable hatchet on top. Just pour your birdseed into the top of our bird feeder holder and fill it with whatever bird seeds you have prepared.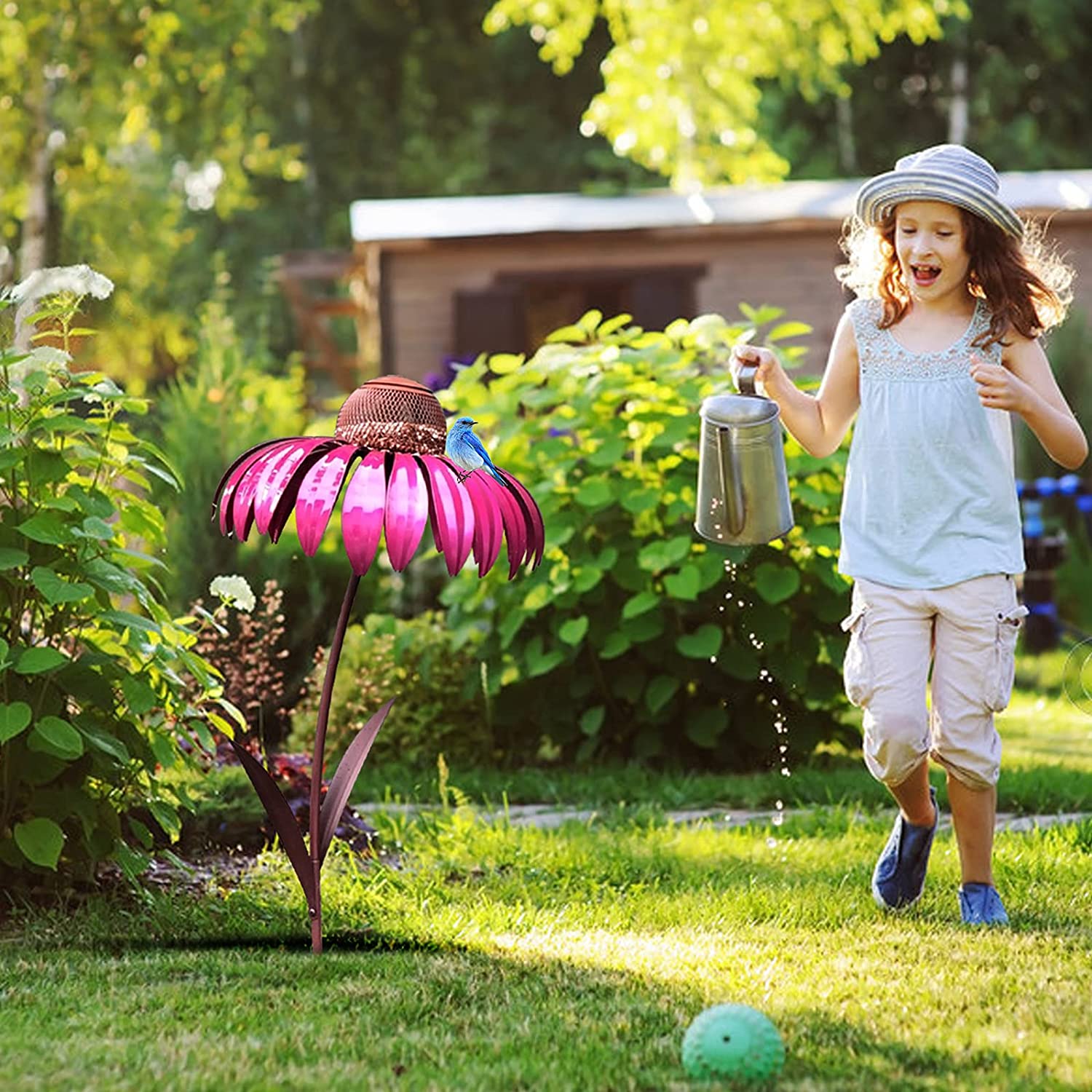 The perfect piece for your birdwatching haven.
If you're someone who loves to watch birds fly and enjoy the beautiful scenery, then the Oozerns Bird Feeder is an excellent addition to spice up your garden. You don't have to go to eco-parks or forests to appreciate nature's wonders. You can make a reality at your home and enjoy the company of wild birds in your garden with Oozerns.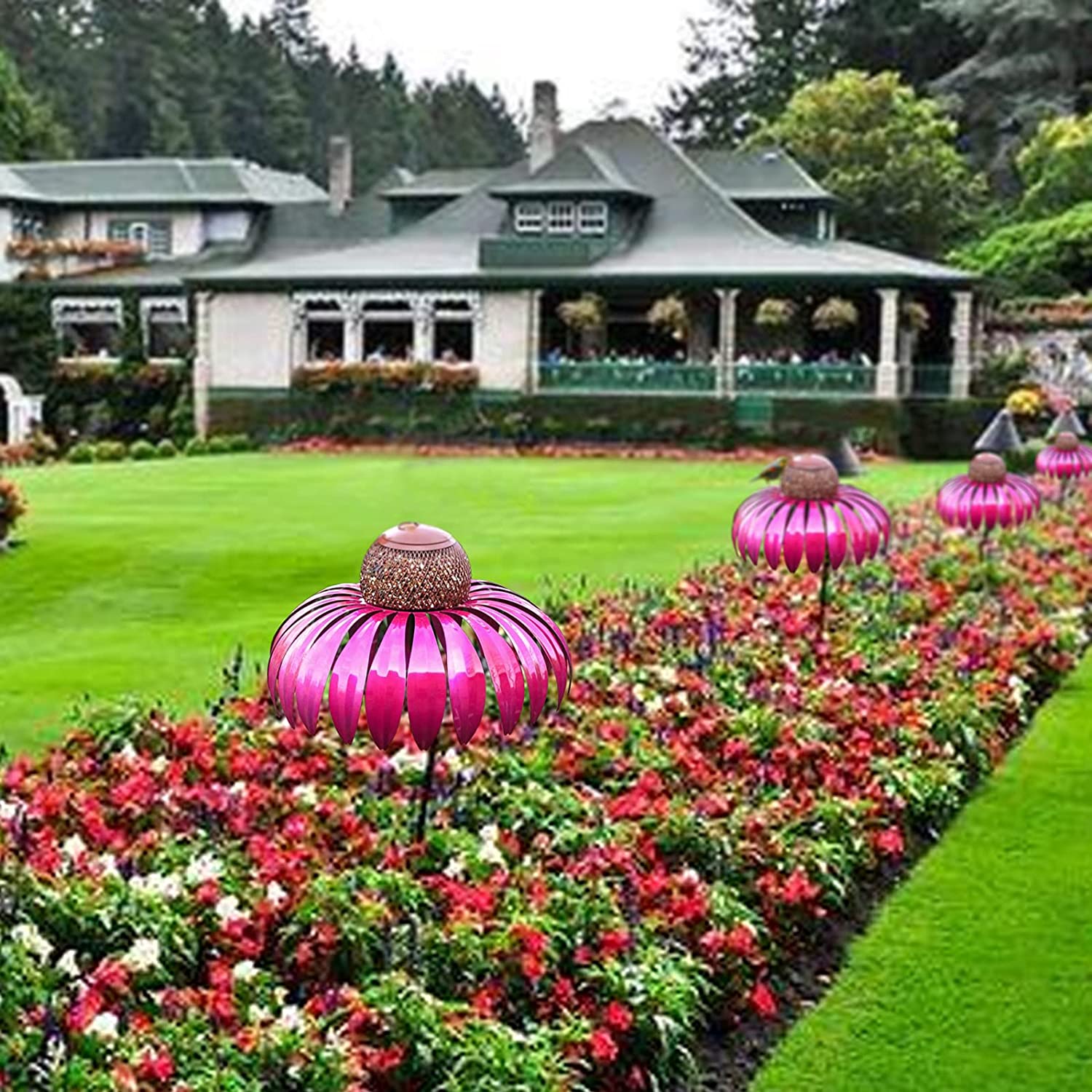 Safe and Poaching-free
We have designed the Oozerns with anti-squirrel and anti-rat designs to prevent them from poaching the bird seeds. These features ensure that all wild birds are free from danger and guarantee that they'll have the best time hanging around in your garden.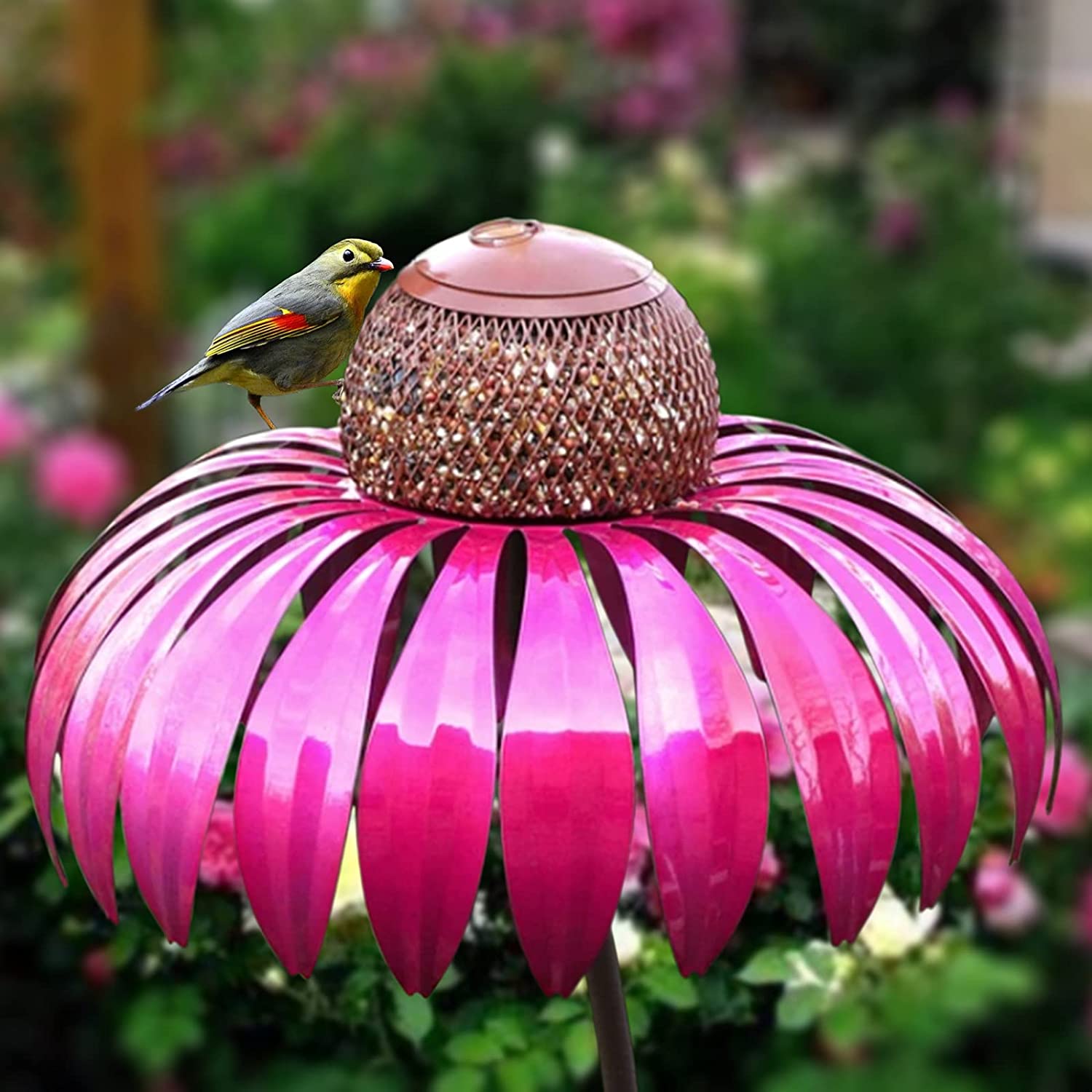 Other Details:
Note: The petals can be opened or closed as needed
Size:28*14*3.2in