Take Care of Birds Risk-Free. This Squirrel-Proof, Easy to Use, and Bird-Friendly Feeder is the Best Feeding Station for Your Garden and Bird Coops!
Our Flarf-Feeders Bird Feeder is designed to create the best spot for birds to hang out, feast, and relax without causing them stress. It's perfect to use outdoors, like in your garden, and enjoy watching wild birds play around. Or, use it in your bird coops to ensure they stay well-fed every day!
Equipped with a squirrel-proof frame with stainless steel and wire handles, you can conveniently place this anywhere and ensure a stress-free environment for all birds.
✅ Perfect for migrant birds like Hummingbirds, American Goldfinches, Songbirds, etc
✅ Suitable for creating an easy access feeding station for Bird or Chicken Coops
✅ Great addition to your backyard, garden, deck, balcony, or front porch that gets daily visits from wild birds
Why choose the Flarf-Feeder?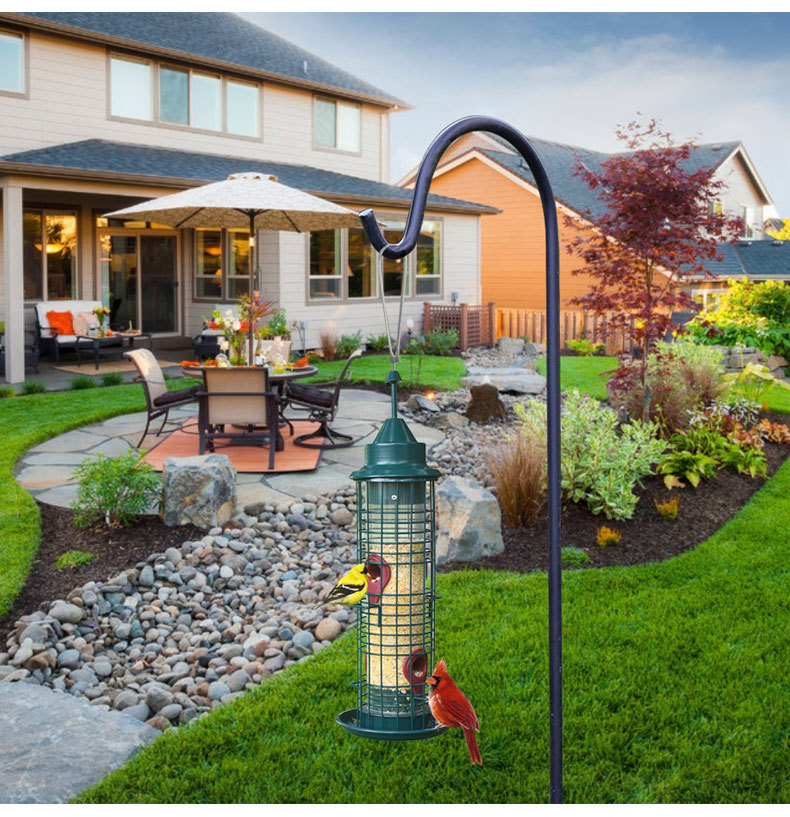 #1. Designed with Four Feeding Ports and Squirrel-Proof Design
Our newly designed bird feeder features a 1.3-pounds capacity feeding tube with an iron net and 4 feeding ports. These upgrades solve most birdwatchers' and caretakers' problems, such as birdseed poaching, messy feeders, and constant refilling.
#2. Provides Excellent Clearance and Attracts Birds Effectively
The Flarf-Feeder provides an 18.5" clearance on all sides, perfect for all bird lovers since it attracts many birds, like American Gold Finches, Hairy Woodpeckers, Cardinals, Indigo Pennants, Grosbeaks, Rose-breasted Nuthatches, and Purple Finches. The height and overall clearance of the Flarf-Feeder also make it the best feeder for bird and chicken coops.
#3. Seed Ventilation System
The seed ventilation system keeps the seed fresh longer than regular bird feeders on the market. It also features a green powder-coated finish for rust-resistant and better performance. With this, you're assured that your feeds are maximized with little to no wastage.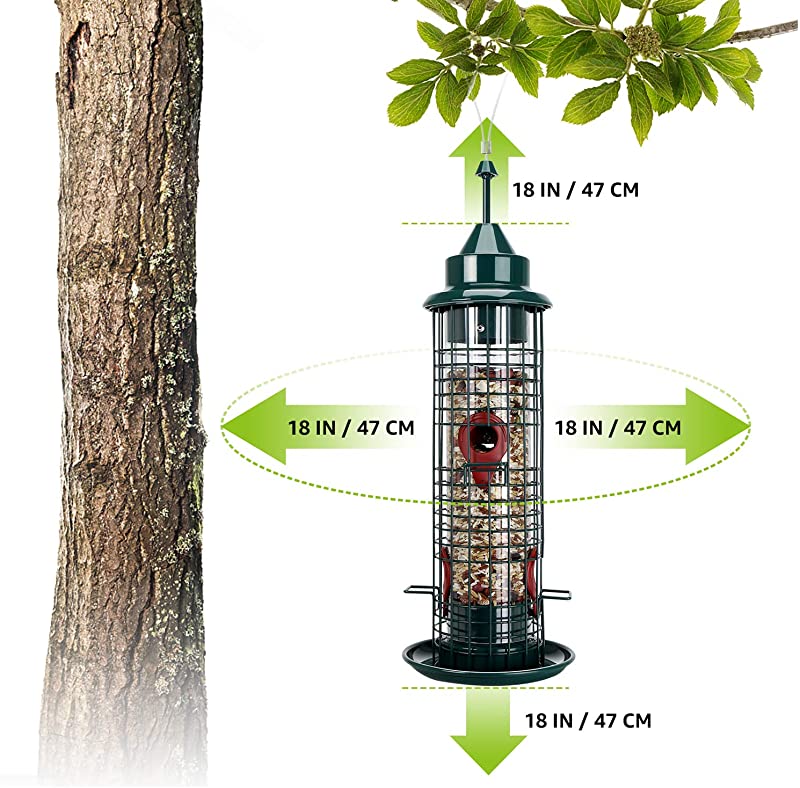 #4. Durable Metal & Material
The shell of this feeder is made of solid and environmentally friendly metal material, which is excellent in terms of hardness and quality. It also comes with an attractive green rust-resistant powder coat finish that helps maintain the freshness of the bird seeds inside.
#5. Perfect Design
The Flarf-Feeder comes fully assembled and ready to hang. It is also matched with a capacity food bucket that works well with mixed seeds, mealworms, niger seeds, sunflower seeds, sunflower hearts, safflower, cracked corn, etc. Further, the Flarf-Feeder Bird Feeder features a roof to prevent the sun and rain from damaging the goodies inside. A transparent acrylic baffle is used around to observe the amount of food at any time, and the drain holes are designed at the bottom to keep the food dry.
#6. Ideal Gift for Birdwatching Enthusiasts and Beginners
This bird feeder is very easy to install. It's a premium decoration in your home or outdoor, which at the same time serves as a stress reliever. Everyone, including your children, parents, and pets, will appreciate and cherish nature by watching the wild songbird. It is a phenomenal experience to watch and name the birds with your loving ones!
NOTE: Please keep the feeder clean by washing it with neutral soap and water solution before adding food.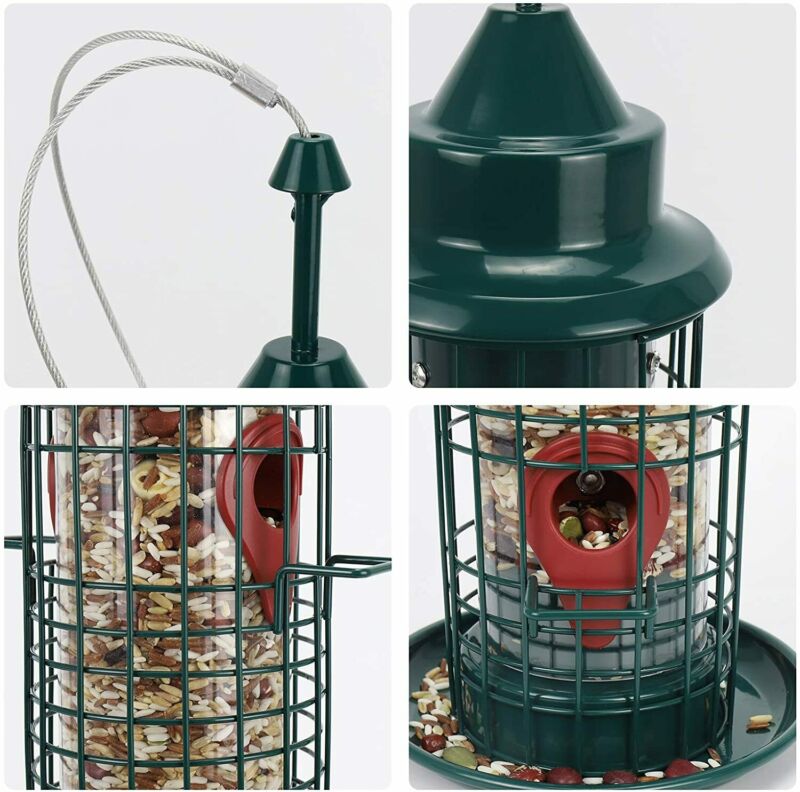 Features
Considerate Design & Easy to Assemble
Removable Roof & Easy to Clean and Refill
Weatherproof, Suitable for All Seasons
Mixed Seeds Feeder
Squirrel Proof Feeder
Big Birds Proof Feeder
UV-Resistance Feeder
Drop Resistant Feeder
Long Service Life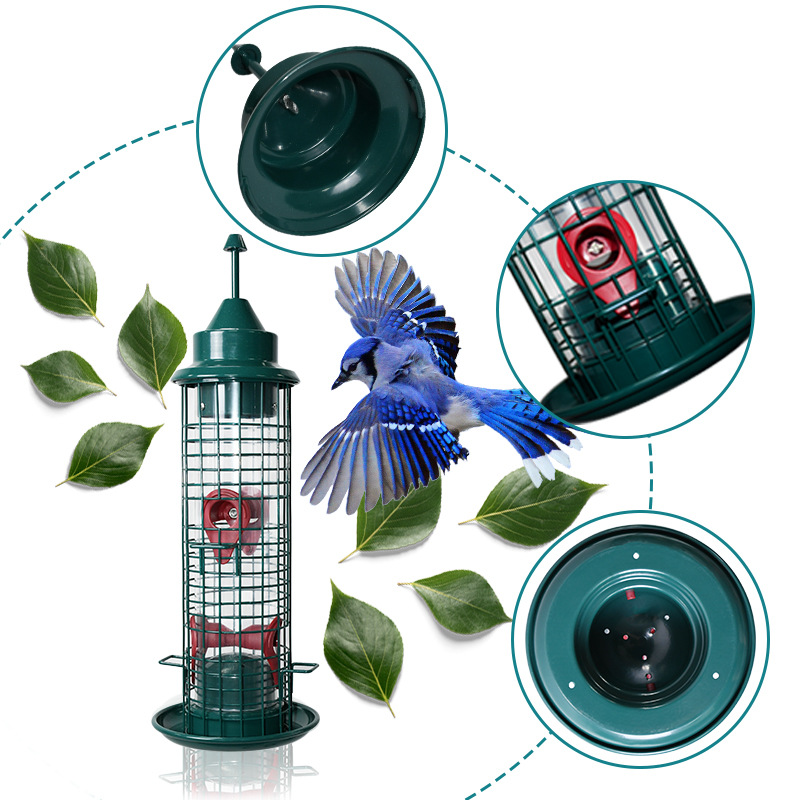 Specification
Weight:0.67 kg
Material: Polished Aluminium and Stainless Steel
Dimensions: 5.2*5.2*15.15″
Feeding Ports: 4 feeding Port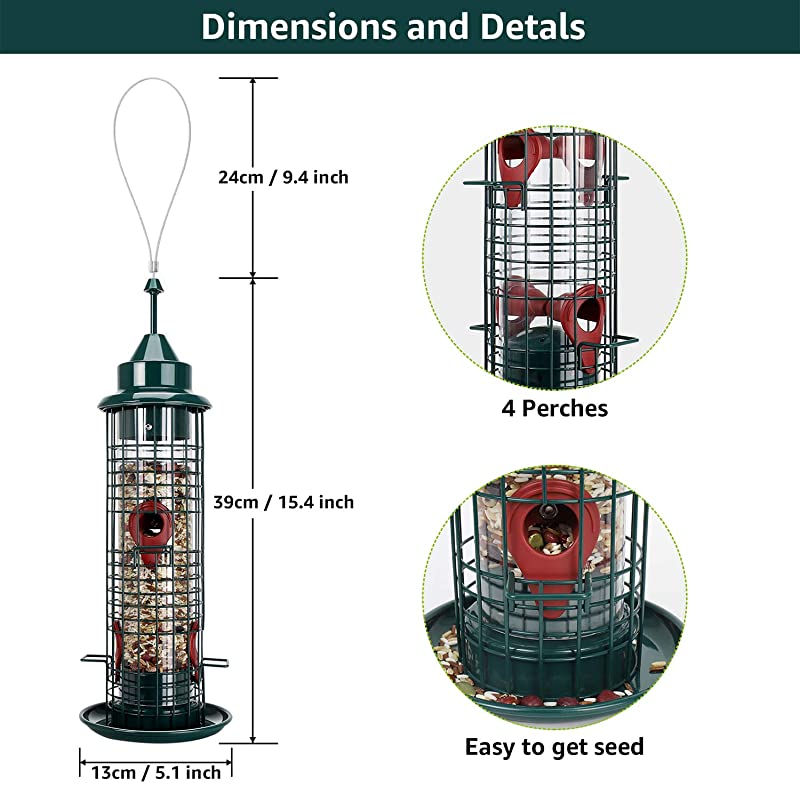 Package Includes
1x Heavy Duty Bird Feeder
1x Assembly Manual