All-in-One, Attractive Hummingbird Feeder
Take your hummingbird watching experience to the next level with the Improv Project. This all-in-one hummingbird feeder comes with everything you need to make birdwatching and luring easy and accessible at home. It comes with 2 types of hooks and a high-quality rope to make installation smooth and simple.
Featuring Our Hand-blown Glass and Unique Exterior
When it comes to design, our Improv Project Hummingbird Feeder is a total standout. With our hand-blown crystal and bright color combination, it easily attracts hummingbirds to hang out in your garden. Plus, it's a work of art, giving your garden or patio a one-of-a-kind decor.
About This Item
Wonderful Colors to Attract Hummingbirds: The blue bottle is adorned with brilliant dots, attracting hummingbirds and adding glamorous colors to your courtyard.
Handmade Means Unique: Each product is handmade and unique, proved by the small bubbles on its surface.
All-round Care for Hummingbirds: The base is equipped with perch for hummingbirds to rest and ant moats; all are lead-free and toxic-free.
Convenient to Use: Easy to assemble, fill, and clean, the base is tightly sealed with a leak-proof gasket to prevent nectar leaking.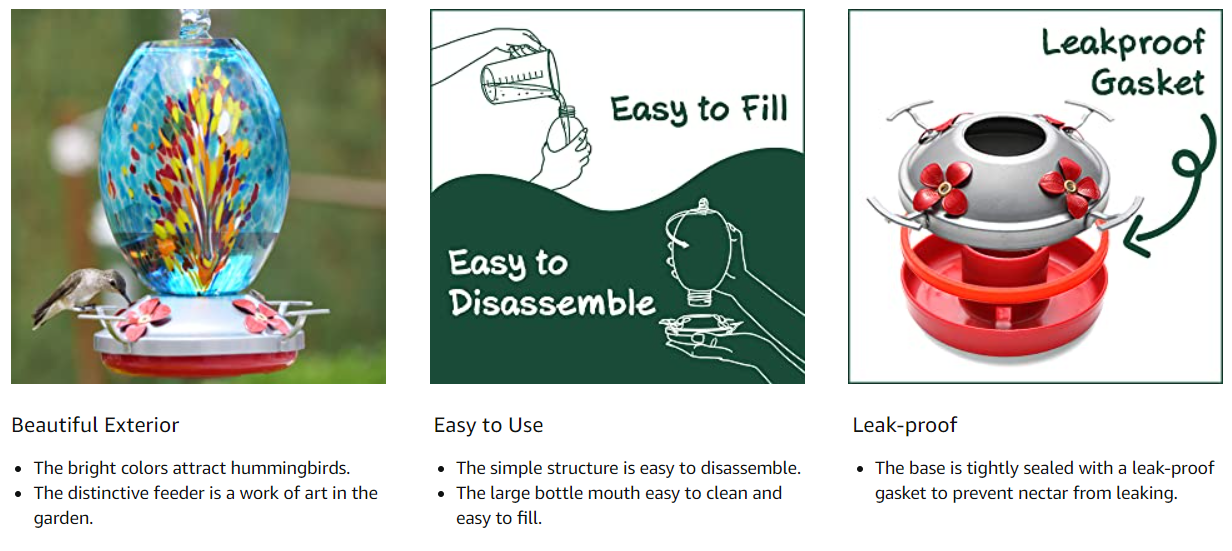 Make Your Hummingbird Caretaking Stress-Free!
The Improv Project Hummingbird Feeder is not only beautiful, colorful, and handmade, but it's also designed to make at-home birding a breeze. From filling the device with sweet nectar to cleaning the interiors to ensure it's 100% hygienic for hummingbirds to use, the Improve Project is made to make your experience worthwhile.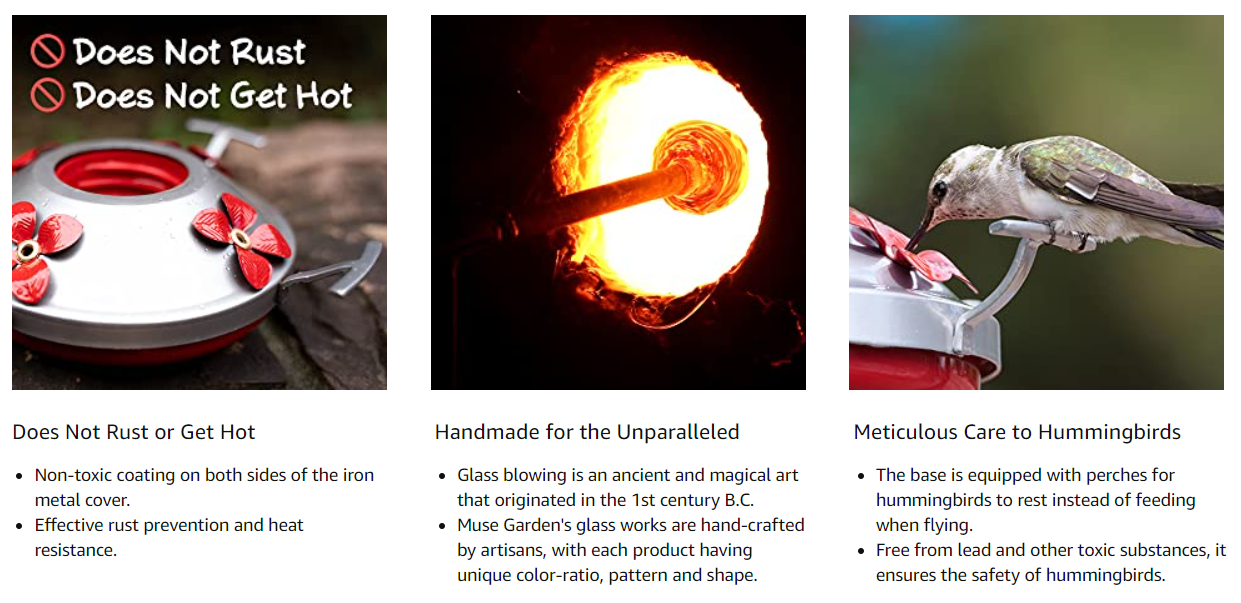 Package Includes: 
1pc x Hummingbird Feeder
1pc x S-shaped Hook
1pc x Anti-ant Hook
1pc x Rope
1pc x Cleaning Brush