Make Birdwatching Accessible Anywhere!
Are you living in an apartment space and getting daily visits from wild birds from your window? Or maybe your kids want to experience an up-close encounter with birds but your space isn't fit to host a bird coop? The VixyPet is the best solution to make birdwatching accessible anywhere!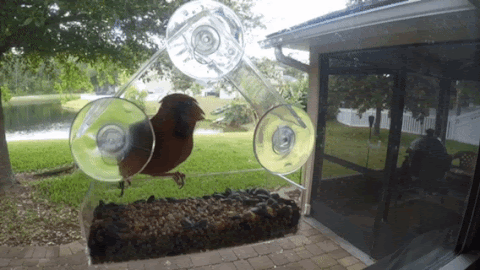 The VixyPet Clear Glass Window Bird Feeder uses suction cups to easily mount the feeding platform on any glass window for better viewing. This design won't take you too much effort to install and enjoy quality birdwatching moments at home. Whether it's your first time creating a birding hotspot or you're looking for additional easy-to-use feeders in your bird sanctuary, the VixyPet is here to make close encounters with birds a reality.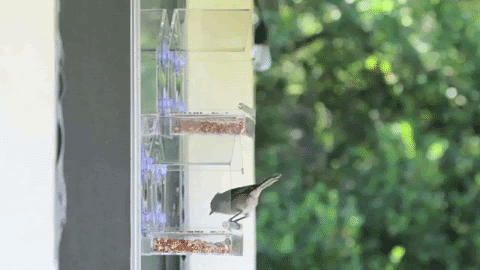 Features:
Made of High-Quality Materials: The bird feeder is made of high-quality transparent acrylic material so you can study and appreciate the beauty of local birds. You can look at beautiful songbirds just a few inches from your eyes. The durable, transparent acrylic is durable and can be used for long periods of time.
Designed to Stay Sturdy: This outdoor bird feeder is suitable for any window and comes with 3 super suction cups. Unlike most window feeders for outdoor use, our sturdy suction cups allow the feeder to adhere better to the window. These are very strong and won't fall, even if it rains or snow. And, even if several birds are eating at once, the VixyPet will stay on all the time.
Large Feed Capacity, Easy to Clean and Refill. You can also quickly wipe the surface with a damp towel to remove any dust or watermarks.
Experience a Clear Close Encounter with Birds. Whether for nature lovers or bird lovers, this feeder can be a gift for holidays, birthdays, and housewarming—ideal for hanging decorations, downholstery, or terrace decoration.
Happy Hour That Anyone can Enjoy. When they eat from the windows of your living room, kitchen, or family room, you can observe wild birds up close. Birds feeding in the backyard is an interesting activity that anyone in the house can enjoy. Even pets like to watch birds for food.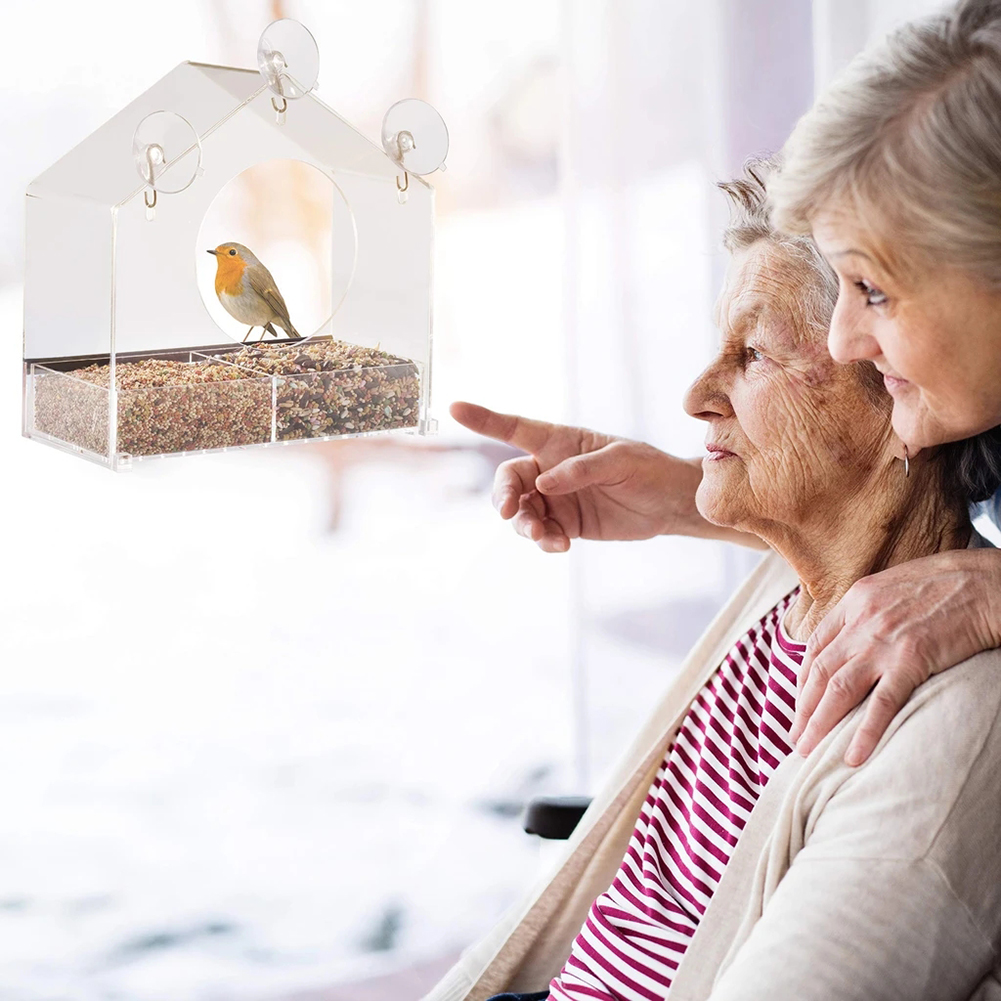 BENEFITS:
Squirrel Proof: The acrylic design makes it impossible for squirrels to hold their grip on this feeder
Unbeatable Views: Watch the birds you love from inches away with a stunning, unobstructed view
Birds You Love: Feeder works great to attract finches, cardinals, blue jays, robins, and doves
Easy to Clean and Fill: Simple design removes headaches and confusion
Extra Strong and Durable: Extra strength suction cups will last in any storm or weather
Looks Great in Balconies, patios, gardens, apartments, homes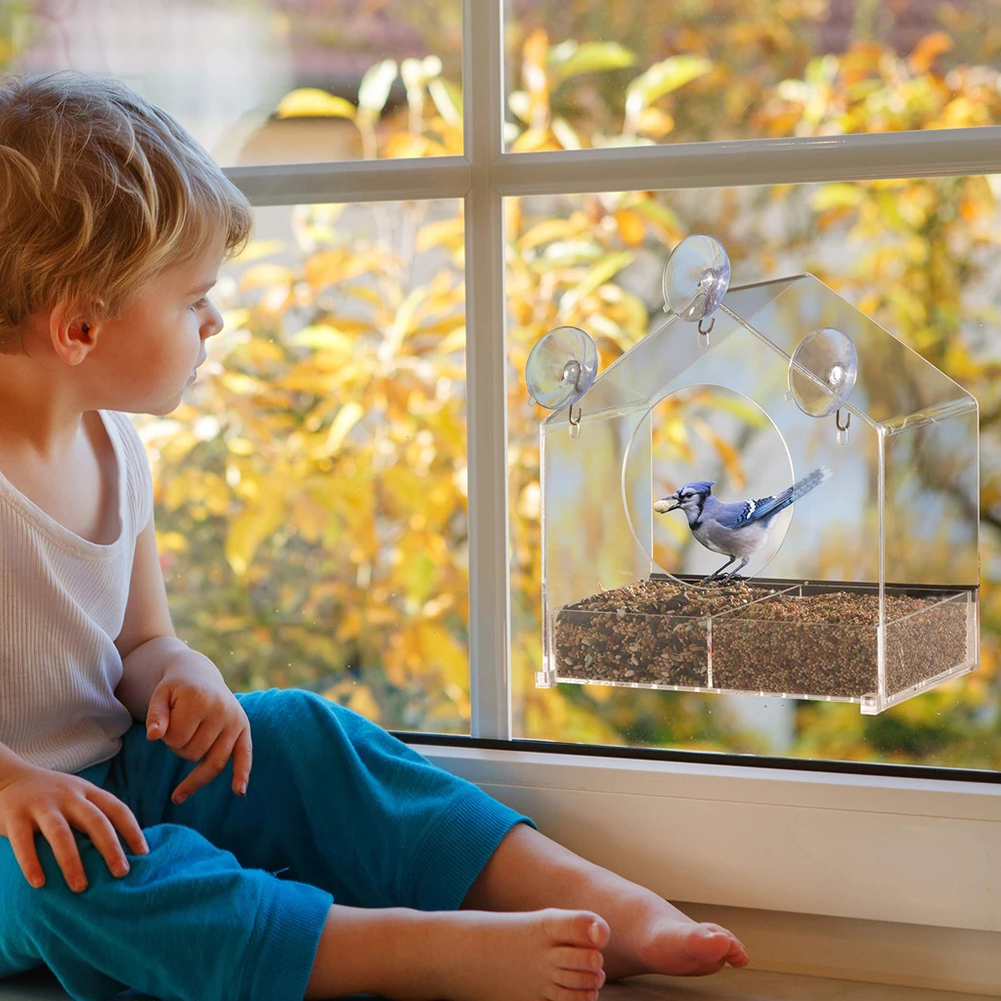 Stays on All-Season and Poaching-Free
This unique acrylic design stands up to the toughest of weather conditions, and even better, is nearly impossible for squirrels to grip onto. Cleaning this feeder is as simple as wiping it down with a paper towel. The feeder's suction cups make it easier than ever to hang a bird feeder. Press it onto a window, and it will be stuck there forever!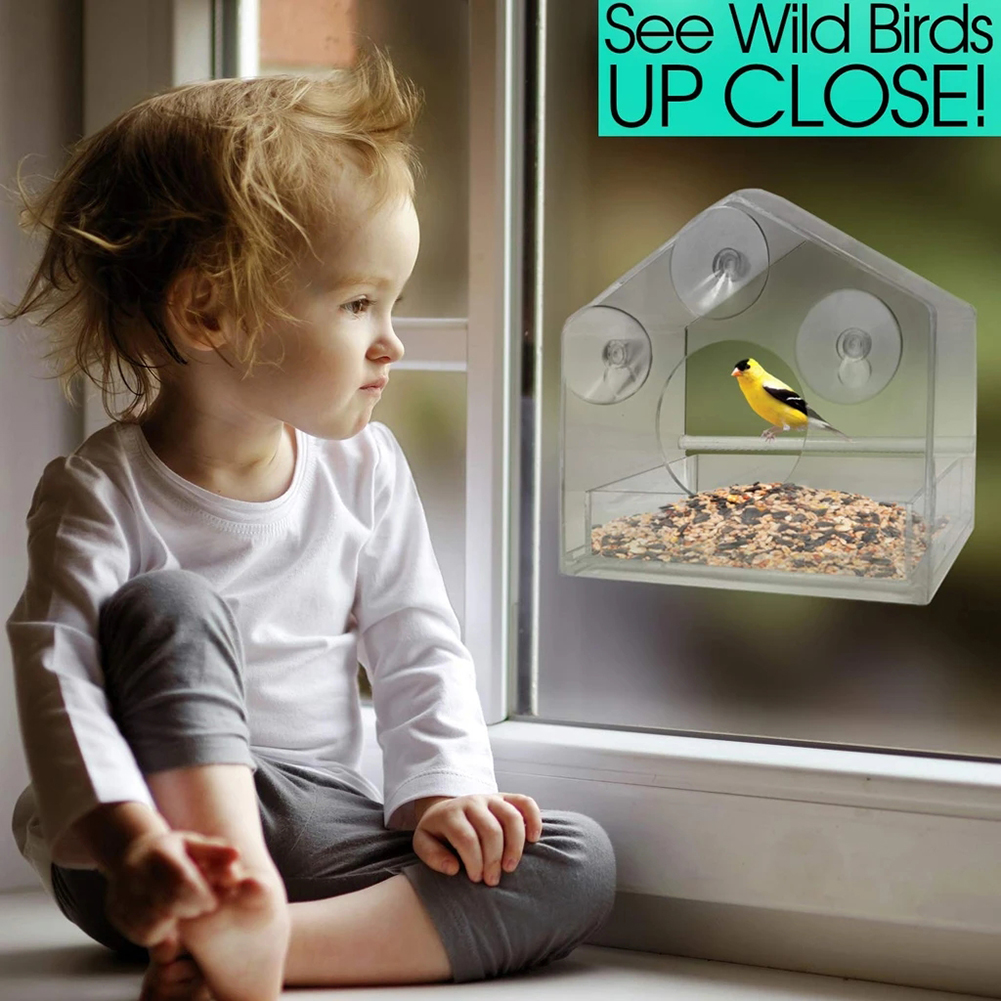 Other Details:
Size:16*7*16cm(6.3*2.8*6.3in)
Notice:
The actual color may be slightly different from the image due to different monitor and light effects.
Please allow 1-3cm deviation due to manual measurement.