Get the freshest coffee possible, free from the inconsistent grinds and oxidization of electric grinders.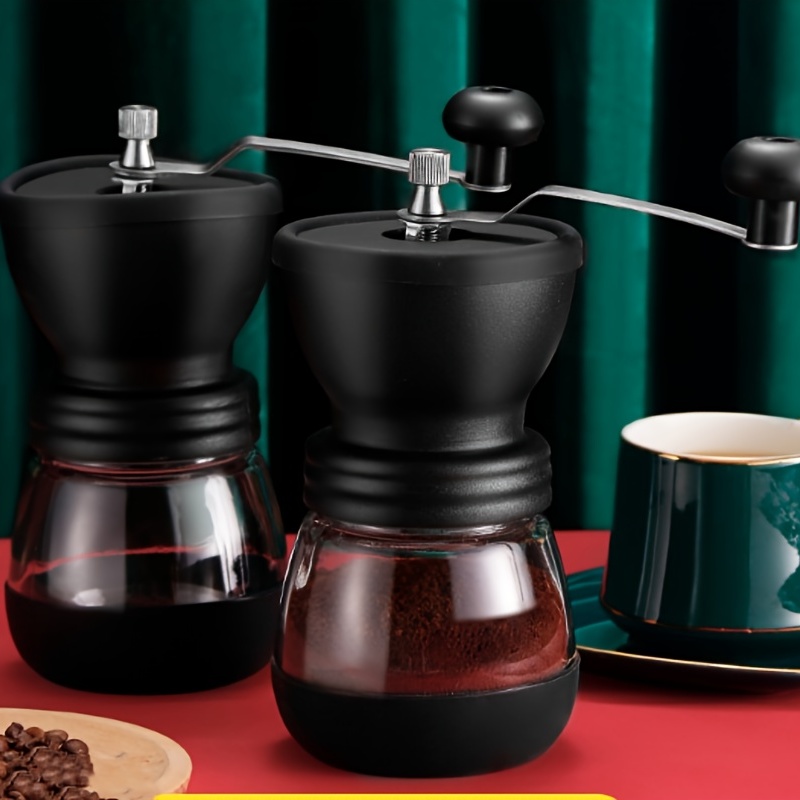 Your Cup of Coffee Is Now Made More Delicious with the CofFine Manual Coffee Grinder with Ceramic Burr
Introducing the CofFine, the perfect coffee companion for all your brewing needs – the traditional design manual coffee grinder with ceramic burr. This portable grinder is designed with a long handle for ease of use, making it an ideal choice for coffee enthusiasts who love the taste and aroma of freshly ground coffee.
The ceramic burr ensures consistent grind size for a perfect cup of coffee every time. Its compact size makes it ideal for travel, camping or just to keep on your kitchen counter. Get ready to elevate your coffee brewing experience with this must-have manual coffee grinder.
CofFine Coffee Grinder Features
Manual Coffee Grinder – No Need for Electricity!
Take your coffee brewing game to the next level with our compact, portable manual coffee grinder. Say goodbye to bulky electric grinders and tangled cords, as our hand grinder operates without batteries or power, making it perfect for outdoor adventures.
Whether you're camping, hiking, backpacking, or simply on-the-go, you can now brew freshly ground coffee beans with ease. Make every coffee moment a special one, no matter where you are, with our battery-free coffee hand grinder.
No Loud Motor Involved – Just the Beauty of the Hand-cranked Coffee Making Process
Experience the peace and quiet of coffee grinding with our convenient manual grinder. The removeable hand crank mechanism consistently reduces noise by over 90% compared to electric grinders.
Say goodbye to disruptive sounds and enjoy your favorite cup of coffee in the office, at home or even early in the morning without waking up your loved ones.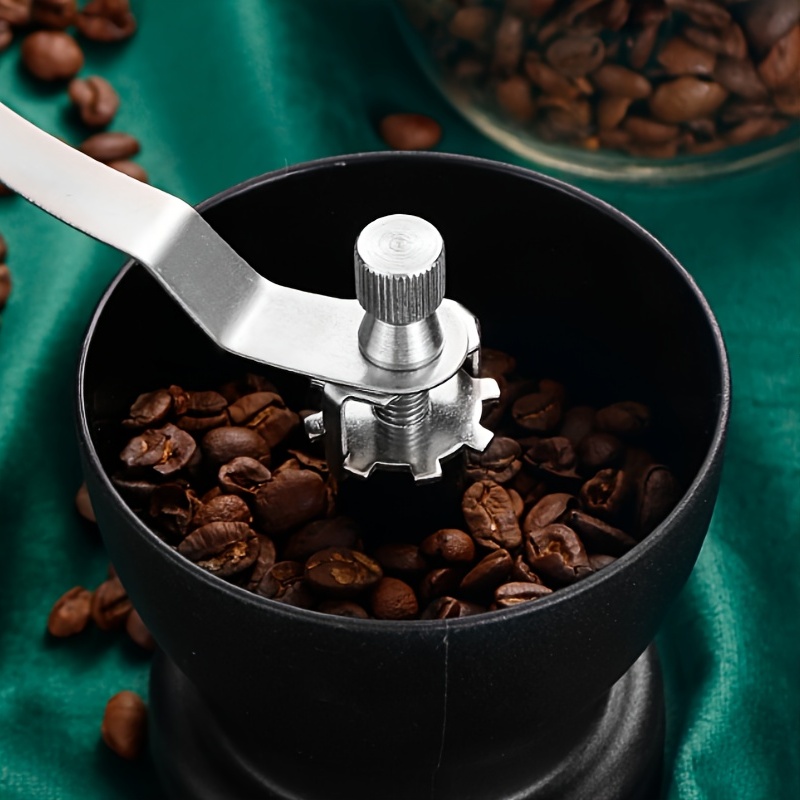 Features the Traditional Design That Retains The Flavor of the Ground Coffee During the Grinding Process
Get the ultimate coffee experience with our traditional, hand-held ceramic combo burr grinder. Inspired by the essence of Japanese cookware, our grinder undergoes rigorous inspection to ensure its durability.
With a design that lasts 5 times longer than stainless steel blades, you can enjoy fresh and flavorful coffee for years to come. Say goodbye to oxidation and retain the natural taste of your coffee with this traditional and efficient manual grinder.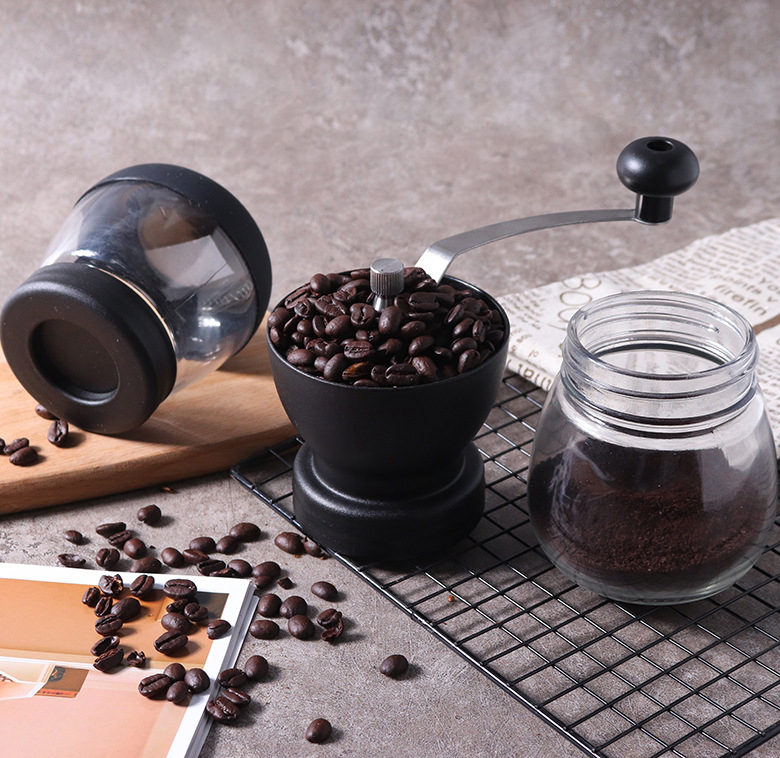 Comes with A Durable Silicone Lid Cover, A Coffee Bean Holder for Beans Enough for a Cup of Coffee, and Two Class Jars Where You Can Store Your Ground Coffee
Elevate your coffee brewing experience with our manual coffee grinder. Equipped with two clear glass jars, you can easily store your coffee beans or grounds while on the go. The soft-touch silicone lid provides easy access to your beans, while the nonslip silicone base keeps the grinder securely in place during use.
With adjustable control, you can achieve a fine or coarse grind, giving you the precision and control you need to make your favorite coffee styles, including French Press, Drip Coffee, Espresso, and Turkish Brew.
Long handle Coffee Grinder for Precision Grounding
Grind your coffee beans with ease using our ergonomic manual grinder. The long stainless steel handle provides a comfortable and secure grip, making it easy to use and reducing hand fatigue.
This versatile grinder can also be used to grind other beans and is the perfect choice for coffee enthusiasts who want a comfortable and efficient way to grind their beans. Get the best taste out of your coffee with this user-friendly and reliable manual grinder.
Parameters:
Color: Black
Size: 16*17.5*9.5 cm
Bean warehouse capacity: 20 g
Weight: 452 g
Material: Thickened glass / silica gel / ABS
Grinding core material: ceramic
Packing List: