Make Food Last Longer
Food waste doesn't just come from not eating all that we have in our pantry. Sometimes, storing our food also comes into play. When left in the open, food can go soggy, can lose its crispiness, and can also taste awful. Mere plastic wares are not only impractical, but they can sometimes be less efficient. Spending bucks on Ziplocks can also feel like an unnecessary expense. How do you strike the balance? With an all-around vacuum sealer for your favorite food – ZillaPop!
Keep Food Fresh, Save Money and Never Waste a Meal Again
The solution to all your food storage needs. It keeps food fresh in the fridge or freezer up to 5x longer, compared to ordinary storage methods. Simply place your food in one of the provided bags (you can use zip lock bags too!), attach it to the machine, and turn it on. It'll suck all the oxygen out of the bag in an instant.
This allows you to save money based on buying in bulk, on sale and you can also prevent unnecessary waste.
✓ Preserves nutrients, flavor, and longevity of your food with easy use of a vacuum system. Keep food fresh and reduce waste.
✓ By removing most of the Oxygen you'll reduce the speed of oxidation which reduces mold and bacteria
✓ The built-in cutter can easily seal and cut the sealed bag. Excellent sealing function can prevent crushing delicate food.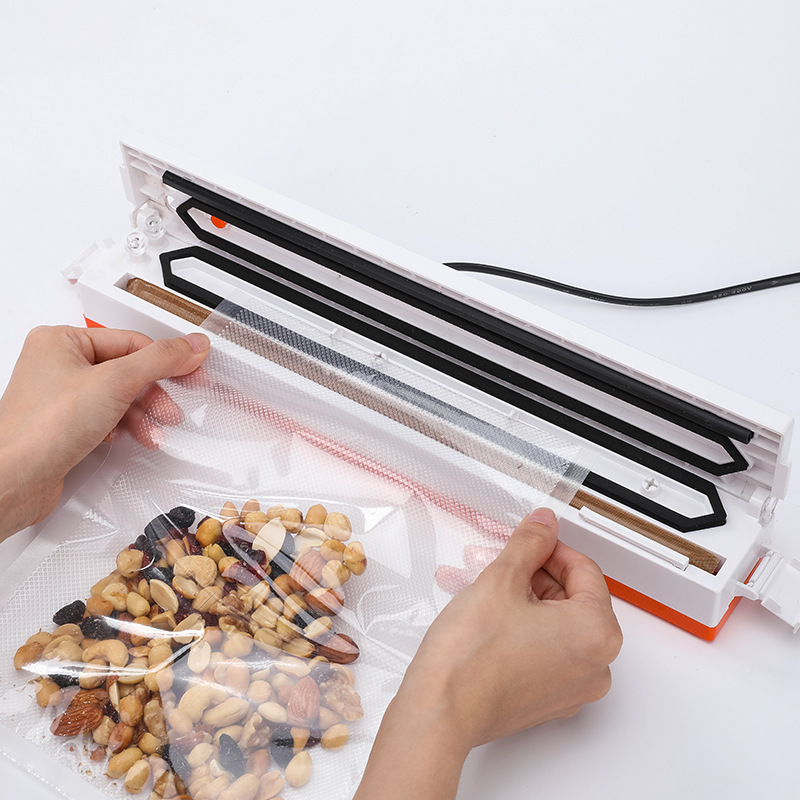 Features of the ZillaPop
Strong Suction to Preserve Food Effectively. With the ZillaPop intense sealer, you can be ensured that there will be no gaps and pockets for bacteria and moisture to come into. The machine makes a powerful seal to make sure that all the goodness of your food remain intact for a long time.
Can Cater to Both Wet and Dry Food. Whether you're storing steaks and salmons and cold cuts, or preserving nuts and candies, you can count on the ZillaPop. With its wet and dry settings, you won't have to worry about not getting the most out of this highly-efficient machine. You can preserve your favorite food – even the raw ones.
One of the Best Vacuum Sealers for Business. If you're running a business, and you need to seal food perpetually, the ZillaPop can be your next best investment. This vacuum sealer can keep up with the fast, heavy-duty requirements of running a food and treats business!
Guaranteed Safe. The ZillaPop is designed to be 100% safe – even your kids can join you in sealing your most important dishes.
Easy to Use and Easy to Clean. Cleaning the ZillaPop is key to preserving the machine's life – good thing this vacuum sealer makes it so easy to do. With its no-fuss feature and equally uncomplicated design, using it and cleaning it are a breeze.
⭐️⭐️⭐️⭐️⭐️ – "Saves money and keeps food fresh."
"This little gadget is a real money saver! I was constantly throwing away food that was just days old! I'm so glad I came across this easy-to-use electric vacuum food sealer."
Specifications
Material: ABS
Size: 365mm x 55mm x 50mm (14.4″ x 2.17″ x 1.98″)
Sealing Length (Max): 26cm/ 10.3″
Voltage: 110V-60HZ
Plug Type: US
Package Includes
1 x Vacuum Food Sealer
1 x Storage Bags
1 x Manual