Enjoy the Delicious Experience of Fresh Food
Are you someone who likes to buy food in bulk or on sale to save, but instead of saving, you always end up spending as it quickly spoils because of unsuitable containers? Well, if you constantly have this dilemma, it's time for you to get FreshFix! So you can fix your storage problems and have extra fresh food all the time!
FreshFix is not the same as your ordinary storage method traps that affect your food's nutritional value, flavor, and overall quality. Instead, FreshFix keeps food fresh in the freezer up to 5x longer than ordinary storage methods, allowing you to save money, making it the ideal appliance to preserve the quality of your food longer!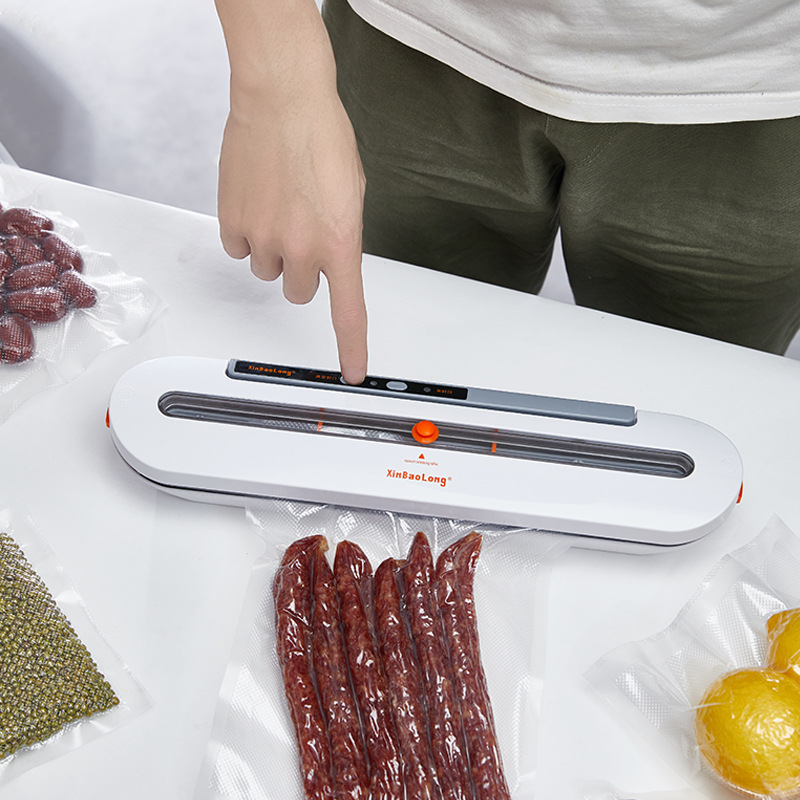 Features
Easy Operation: FreshFix Automatic Vacuum Sealing System is fully automatic with the control center placed on the top panel with soft-touch digital buttons and led indicator lights. So you can quickly identify the buttons and efficiently operate the device. 
Two Sealing Function: It can vacuum seal and separate the sealing too! It will keep the food fresh in the freezer up to 5x longer and in the fridge or pantry up to 2x longer than ordinary storage methods.
Powerful Suction: FreshFix vacuum sealer is a powerful suction device that provides total elimination of the air from the bag. It preserves freshness on your food and can be used to store any food possible, from fruits, vegetables, meat to fish, etc., cutting down on wasted food and freezer burn.
Convenient Storage: The sealer bottom has two magnets that can be attached to the refrigerator for convenient storage and access.
Let Your Family Enjoy a Healthy Life Eevery Day
Save Money And Time: Cooking and meal preparation is now more accessible, more economical, and faster, as you will be able to equip and organize your freezer with fresh food ready to be defrosted and served or fresh ingredients instead of freezer-burned food filled with ice crystals which will probably end up in the trash can.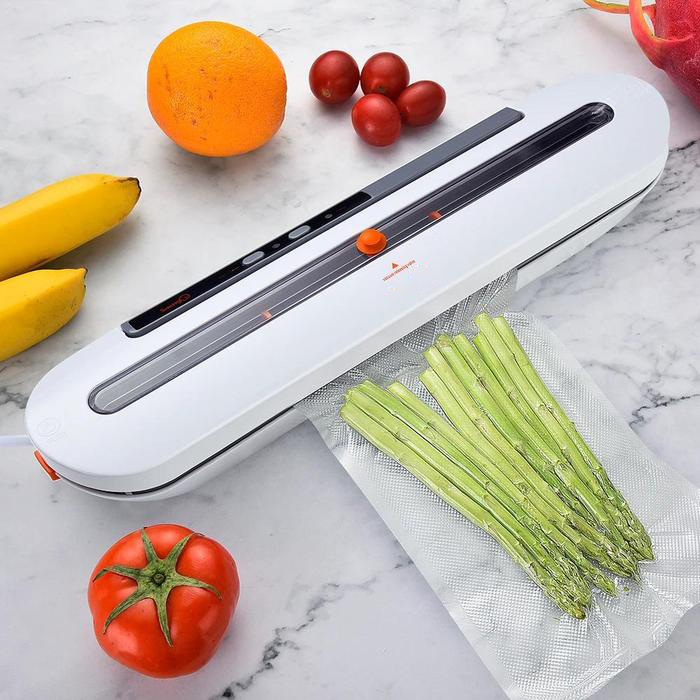 Couldn't Be Easier: Fully automatic simple electric plug-in design with the control center placed on the top panel and soft touch digital buttons along with led indicator lights. A smart device at your family's service!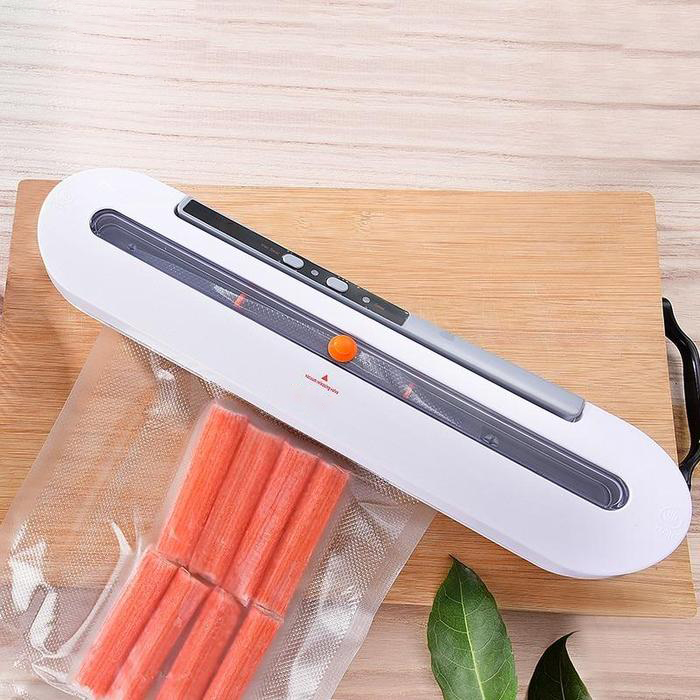 Specifications:
Rated voltage: 110V/220

Vacuum Pressure: -60 kPa

Dimension: 350*82*60mm/13.7″ * 3.22″ * 2.36″ inch

Weight: 570g(exclude power code)

Sealing length: <=290mm/11.41 inch

Touch button: excellent touch with force feedback.

Sleek Edge: smooth and rounded machine edges.

Flip design: there is a button on each side of the fuselage, press and hold to open the product.

Extra-wide applicability: sealable width up to 355 mm practical and unrestricted and more convenient.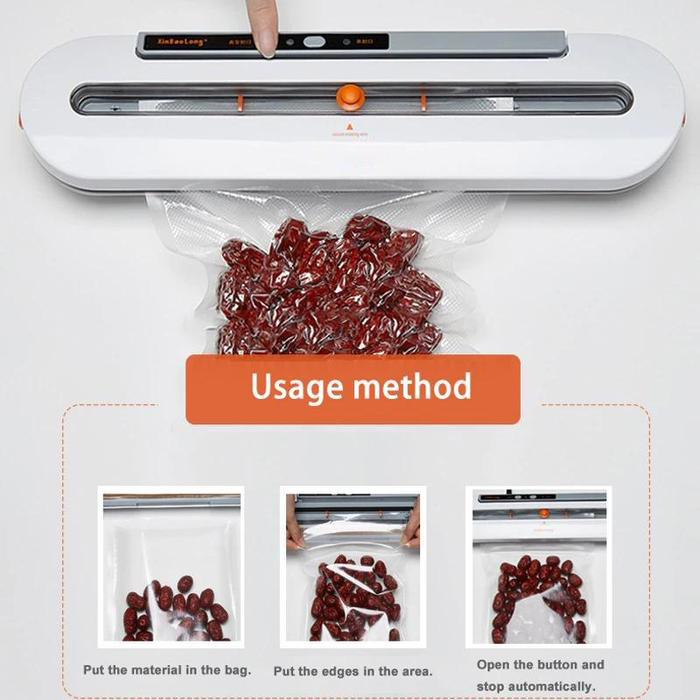 Package Includes:
1* Electric Vacuum Sealer Packaging Machine