No More Dealing With Spoiled, Rotten Food Anymore.
Here's the thing – food is meant to be enjoyed. Fresh produce, meat, poultry, and nuts don't cost cheap so it's a total waste when we can't eat them because they've already gone bad. If you're exasperated because you keep on dealing with spoiled, rotten food, we're here to tell you that you don't have to go through that all the time. Now imagine if you always have fresh food ready. What if every bite you take with your food won't leave you worrying about poisoning? Keep food fresh, crisp, and always safe to eat – all of these can be made possible if you have the ZapFresh in your kitchen.
If you want to preserve food for a longer time or you are crazy about bulk food purchases and find yourself struggling to divide it up and keep its fresh taste all the time, the ZapFresh vacuum sealer machine will absolutely exceed your expectations.
ZapFresh is a great helper for your kitchen. You will find that it is fabulous for preserving food in the fridge and keeping food fresh longer. Supported with a 2-in-1 function combined with vacuum and sealing according to your usage needs. The ZapFresh's sleek and stylish design makes it not only a functional but also an aesthetic kitchen addition.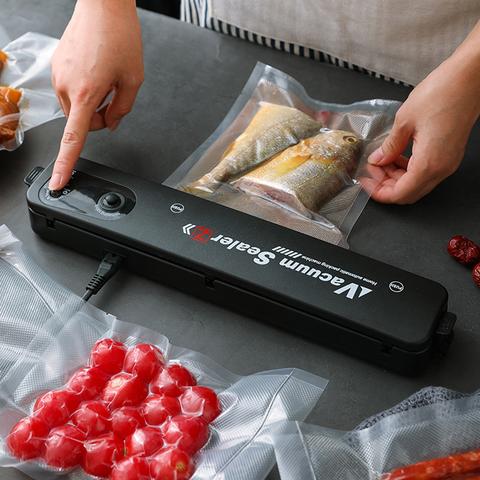 Features :
Helps you seal food like a pro! Our vacuum sealer removes air from specially designed bags effectively. The machine features the multi-layer material heat seals to completely keep air out and maintain food freshness, and reduce food waste. Having the ZapFresh will make the cooking and meal preparation easier and more convenient.
Can seal both dry and wet food. Useful and practical, the vacuum sealer machine is cleverly designed to have two selectable modes to provide your food with the best possible preservation based on the type of food you want to seal. You can choose the dry indication for solid food items and the moist indication for poached, simmered, or steamed food.
Extends food life to up to 7 times! Through lab-tested quality, this vacuum sealer machine enables us to preserve food up to 7 times longer than zipper baggies or containers. The ZapFresh has ETL certification, ISO certificate, CE, quality inspection report, and other certifications.
Comes with additional kitchen tools and perks. With high precision strain gauge sensors, the ZapFresh's accompanying electronic food scale can provide you trustworthy results every time. The package you will get includes 10 vacuum bags, detailed tutorials, and humanized operations for operators.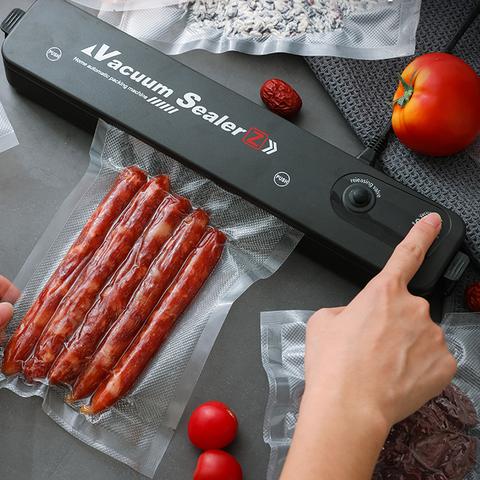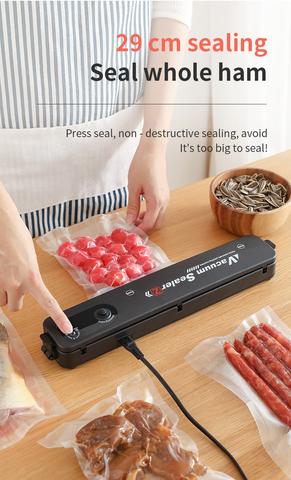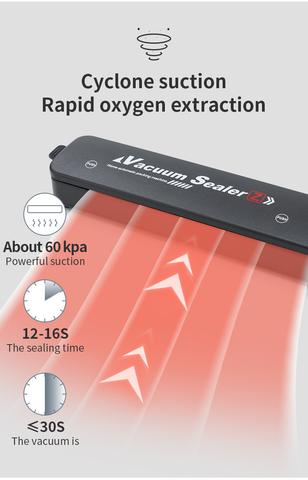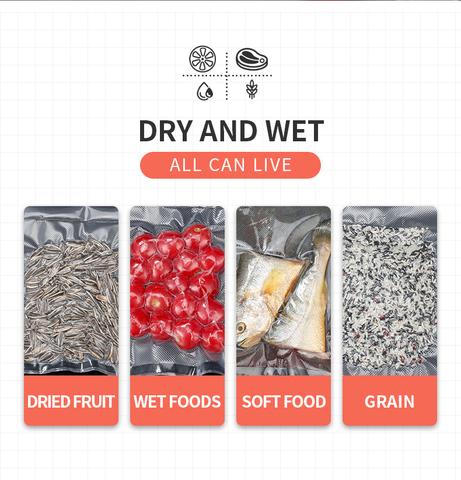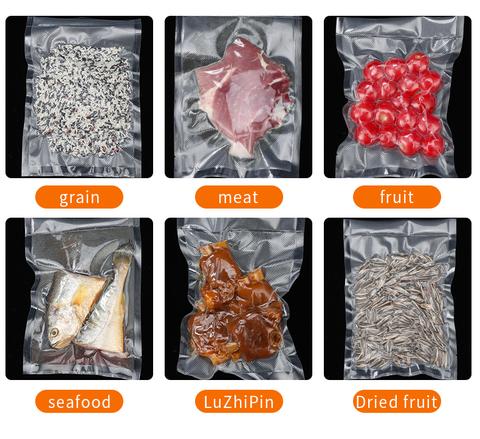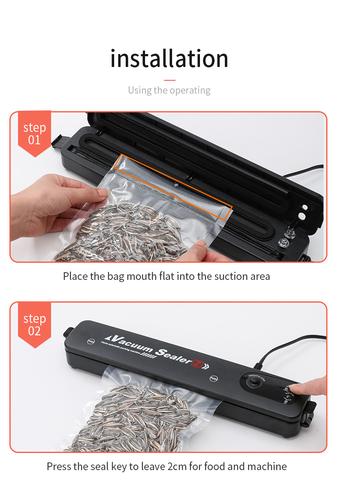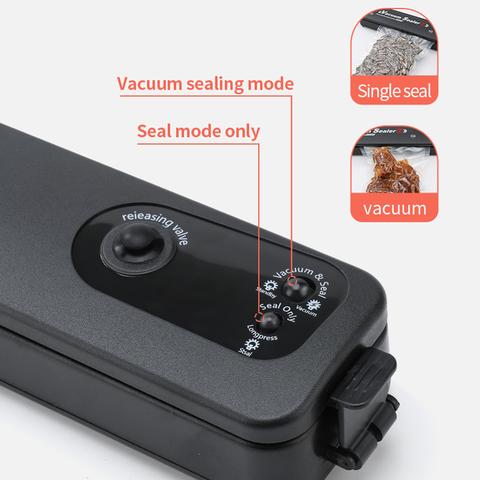 Specifications:
Voltage: 100-240V/50-60HZ
Material: ABS engineering plastics
Heating wire: nickel complex alloy
Sealable bag width: 300mm
Heating wire width: 1.5mm
Power: 90w
Suction power: 60kpa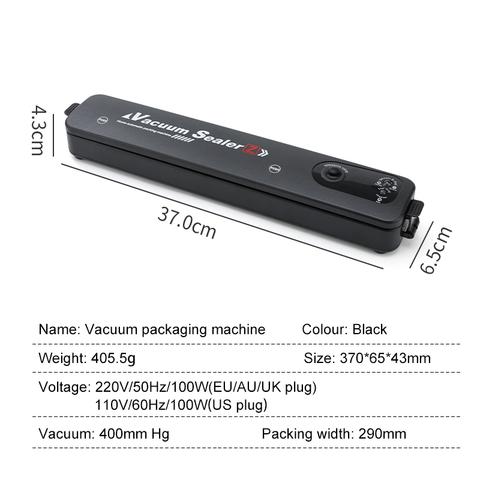 Package included:
1 x vacuum machine
1 x power adapter
10 x vacuum bags
1 x user manual