Prepping Your Ingredients is Now Made Easier with the VegoSlize
Say Goodbye to the Cutting Process That Takes Time
To cut all the ingredients quickly and simultaneously – this is what you will get from the VegoSlize vegetable cutter and mandoline slicer.
Slicing, cutting, and prepping ingredients and spices one at a time can be a time-consuming process. But what if you can cut all these ingredients at once without breaking a sweat or cutting your hand?
The VegoSlize is designed to make your cooking experience faster and easier. With an innovative design that allows you to slice multiple ingredients all at once, this all-in-one mandoline slicer can cut your cooking time in half!
This lighweight and travel-friendly mandoline slicer is so low-maintenance, you won't have a problem using and cleaning it. This vegetable cutter  is also safer to use – it saves you from getting cuts from using knives.
This mandoline slicer for all types of vegetables is your next best kitchen investment!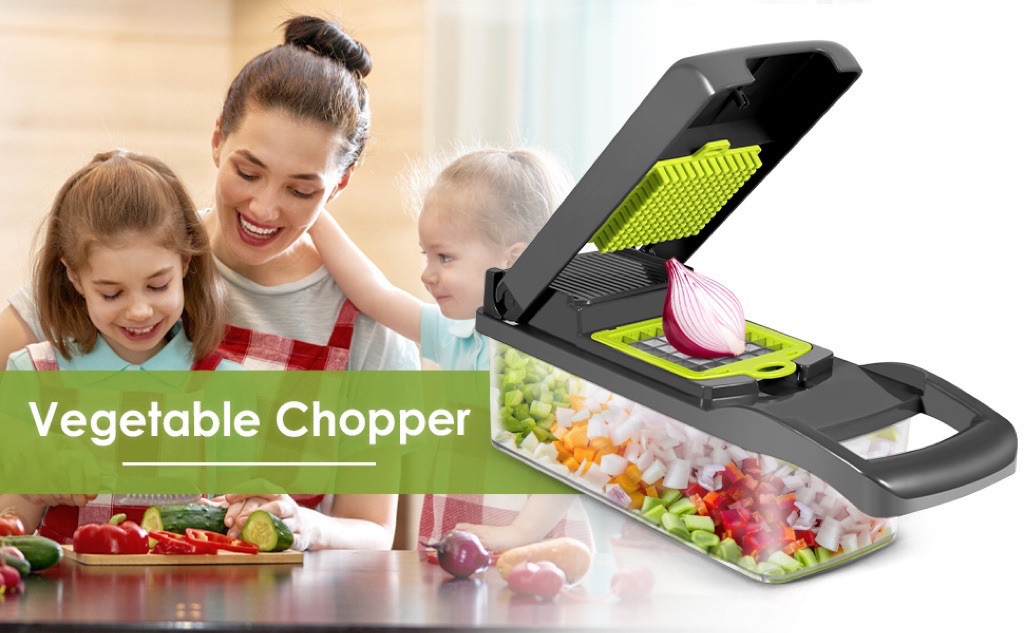 Why Choose VegoSlize? 
Cuts cooking time significantly. The VegoSlize comes with an ergonomic design and high quality blades that cuts your veggies (no fail!) every time. You can now use your time from cutting the veggies into more important things.
Makes adding variety to food easier! The mandoline slicer with 7 interchangeable blades helps you get the texture and thickness you want from your veggies.
Allows you to cut multiple ingredients at the same time. With VegoSlize, you can cut onions, garlic, carrots, cucumbers, tomatoes all at the same time.
No more endless shopping! You won't have to spend all your time enduring your knife.
Safe to use – even for kids! The design of the VegoSlize makes knife cuts a lesser possibility. Even kids can join in the kitchen fun with the VegoSlize.
Easy to maintain and bring anywhere. The VegoSlize is a travel-friendly mandoline slicer that you can bring anywhere. Cleaning this slicer is a total breeze, too!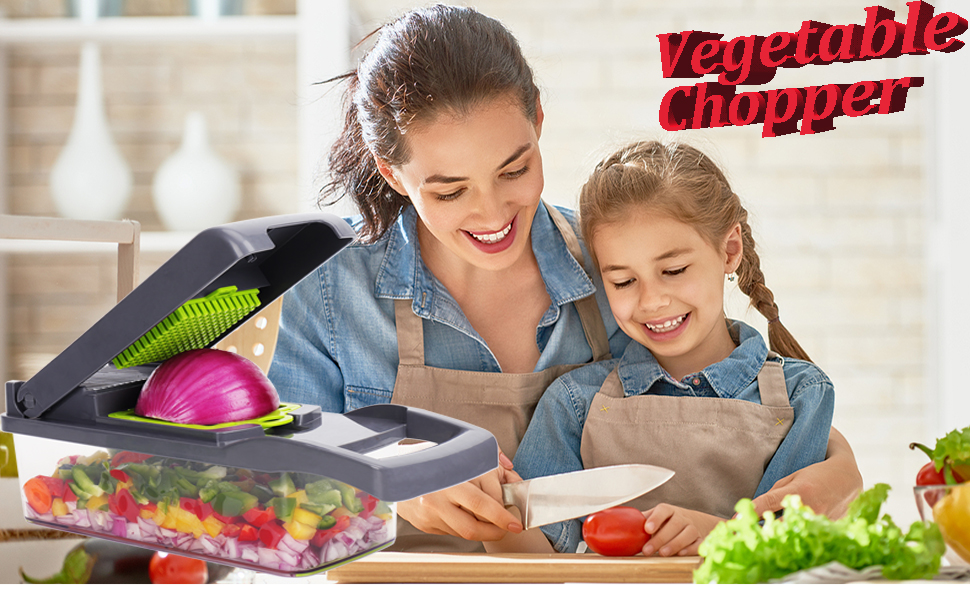 Multifunction Vegetables Chopper: Chop, Dice, Slice and Grate All in One

Your All In One Mandoline Slicer with 7 Interchangeable Blades
The VegoSlize has 7 interchangeable blades that allow you to get the texture, thickness, and style you want for your ingredients. You can grate, make thin slices, make vegetable cubes, and create different cuts for your ingredients.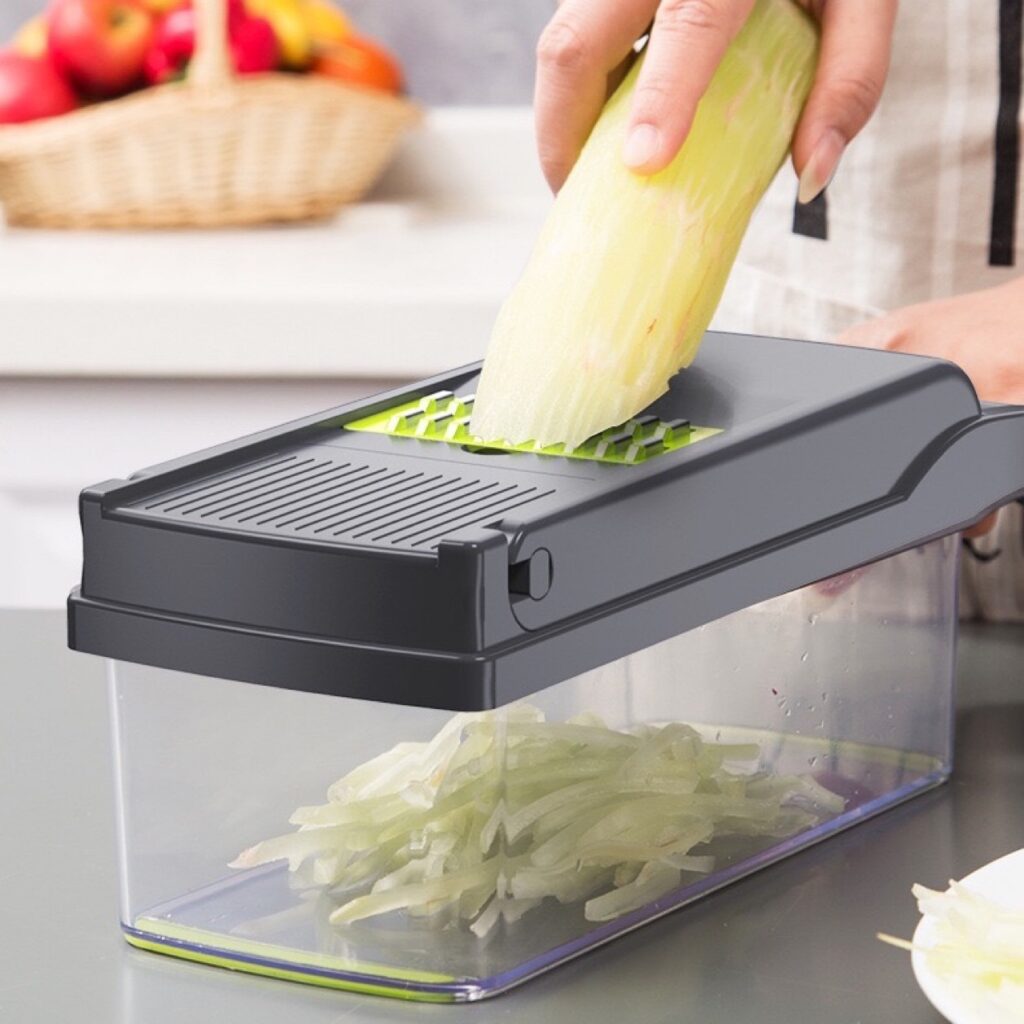 The Easy to Use Mandoline Slicer with Durable Design
All you need to do is to hold the slicer in place, and start the process. The mandoline slicer comes with a stable foundation that prevents it from moving while you make your cuts and slices. It also includes a container for the slices so you won't have to get a separate plate for the veggies that were already cut.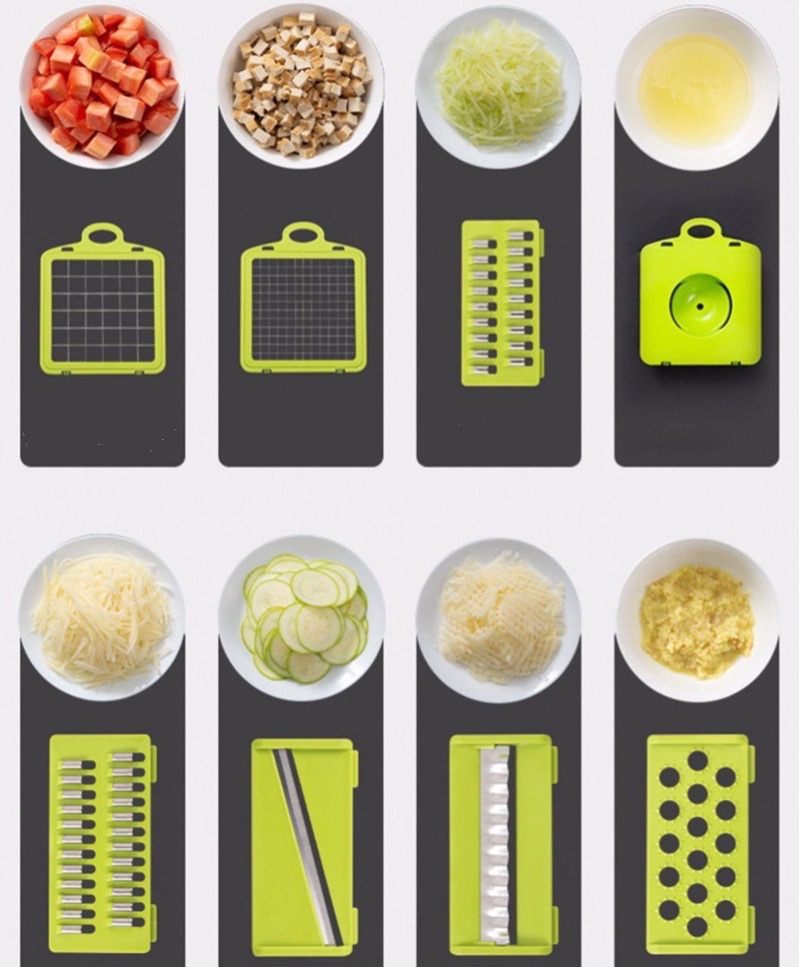 Make Your Meal Preparation Fast & Efficient
The slicer cutter chopper and grater lets you serve healthy vegetable noodles, grate your own cheeses for salads and pasta, and slice fresh vegetables in record time. Dice onions quickly, cheese slice just in seconds.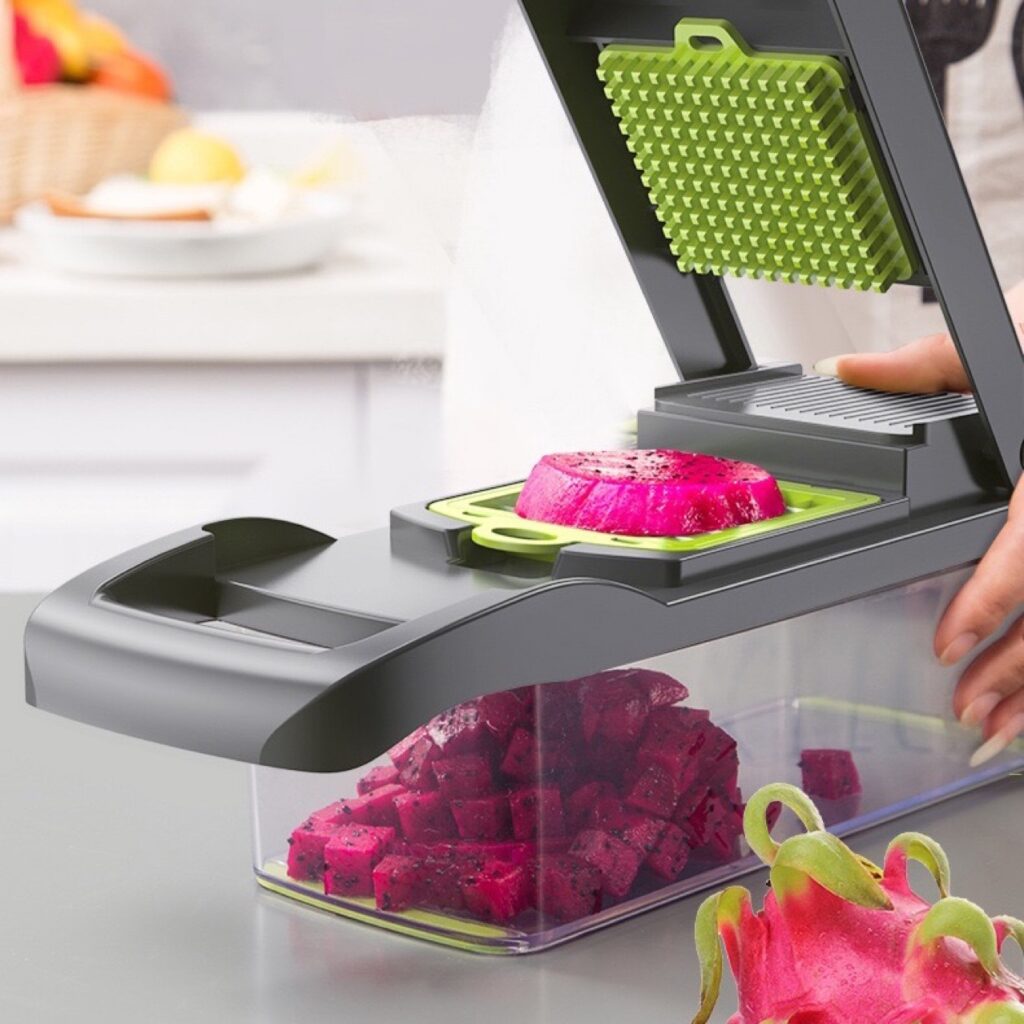 With its Lightweight Design, it's Perfect for Traveling
If you're going camping or road tripping, you can make the cooking process easier with the VegoSlize. No need to bring chopping boards and knives anymore – you'll get all those benefits from the VegoSlize alone!

Includes a Strainer
This slicer also comes with a strainer which can come in handy for salads and fresh veggie meals!
Package Includes: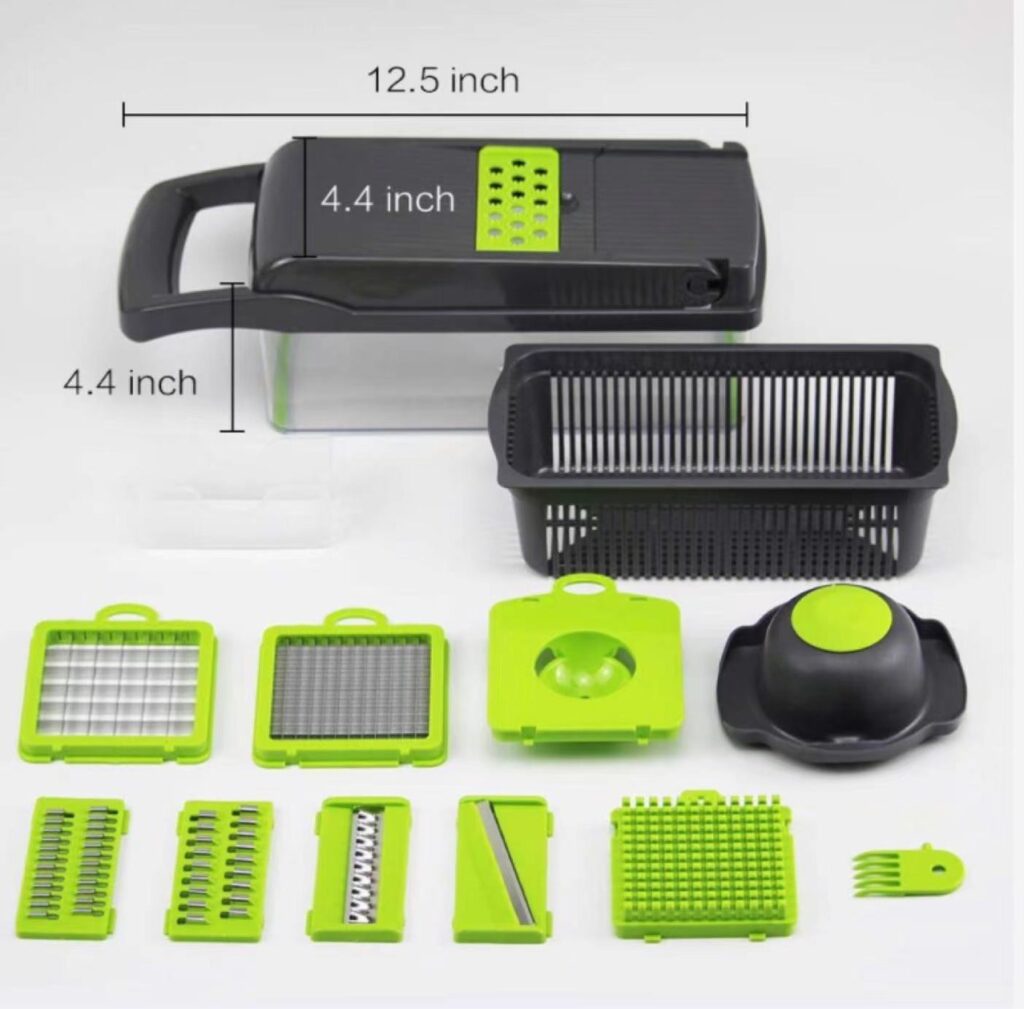 Note:
Do not try to remove food by hand. If food gets stuck between the blades, use the hard fork to prevent the hand from hurting.

When finished, place the blades in a box at a time to avoid congestion and loss of the blade