Elevate Your Cooking Experience and
The Way Your Food Looks with The SlicoCut!
Cooking and Food Preparation Is Now Made Easier!
The mandoline food cutter with multiple blade options brings you an easier cooking experience without compromising the way your food looks!
Cutting by knife can take all your cooking time. By the time you actually cook, you've already run out of time to make your food delicious than ever. Making the switch from a traditional knife to this bestselling mandoline slicer will make cooking faster and easier. This mandoline food cutter also allows you to achieve professional looking ingredients!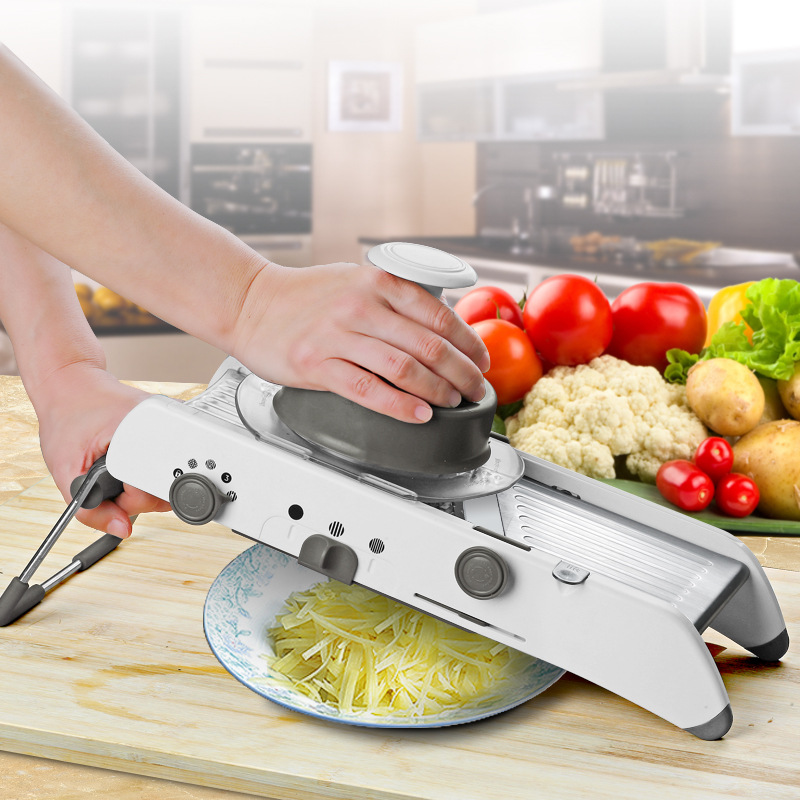 Prepare different dishes in no time with the help of this excellent kitchen tool that every household should have. With its variety of blades that can create uniformed slices, your prepared meals will look like a 5-star dish!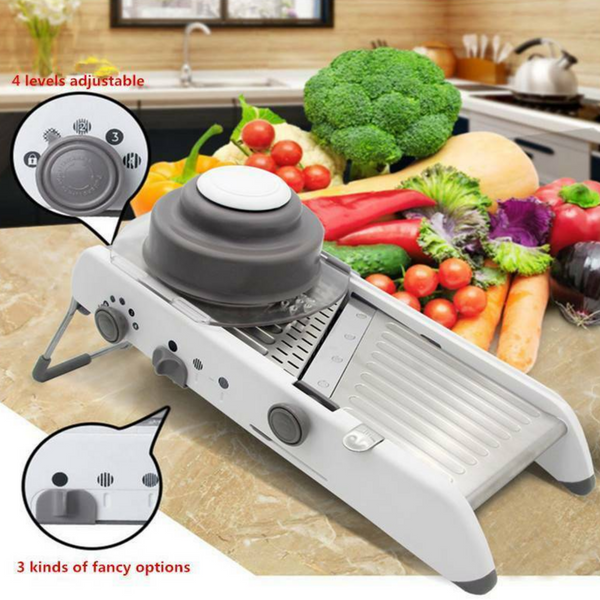 Why Choose InzoKook?
The device delivers professional-level slices. No more uneven, crooked slices for your dishes. The InzoCook's high-precision blades delivers uniform, clean slices every time.
Slicing and cutting ingredients is now made easier and faster. You no longer have to deal with knives that could take your time away from the important cooking processes. Slicing has become easier and faster than ever.
You get all the blades you need in one device. This handy, all-in-one device includes up to 6 blades for all types of slicing.
It's best for all types of dishes that involve vegetables. Whether you serve a fresh salad or a pot of steamy, vegetable soup, you can trust the InzoKook to make your dishes look 5-star!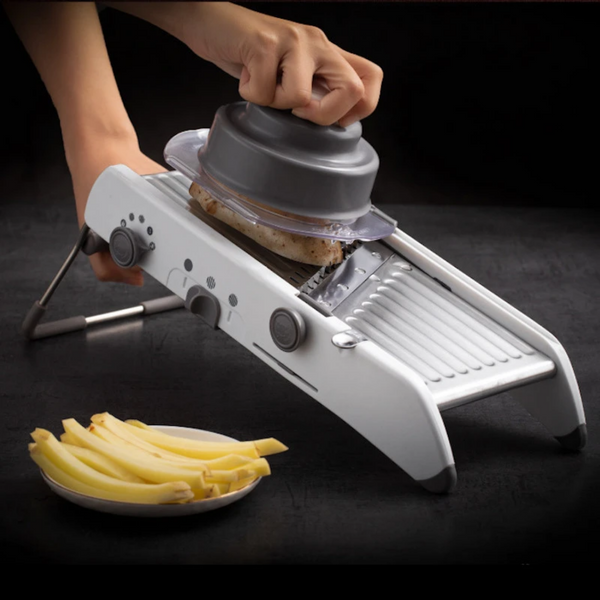 InzoKook Features
Mandoline slicer with adjustable blades for all types of ingredients. Whether you're dealing with potatoes, tomatoes, carrots, corn, cucumbers, and zucchinis, the InzoKook can do it for you!
High quality blades for precise cuts and slices. The blades of the InzoKook is made with durable, rust-resistant stainless steel. The swift, sharp blades can give you clean slices.
Includes a food grip tool for easier slicing. No more worrying about ingredients slipping off your hand and getting cuts on your fingers on the process. The food grip tool helps you securely slice veggies and other ingredients.
The food cutter that can make up to 5 various slices. Variety is made possible with the InzoKook. You don't have to take the time to switch blades anymore. The blades are adjustable – you can use the knob for it.
Lightweight and easy to carry anywhere – mandoline slicer great for traveling.
SPECIFICATION(S):
Material: Stainless Steel + ABS Plastic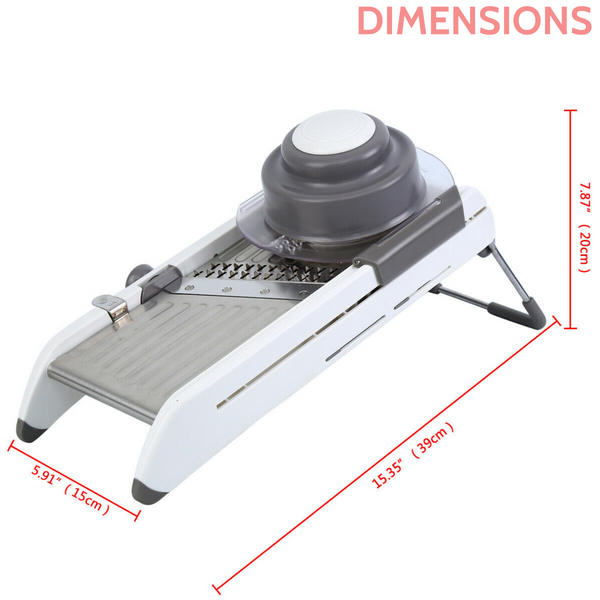 Note:
Please allow 1-3cm differences due to manual measurement.
Due to the light and screen difference, the item's color may be slightly different from the pictures.
PACKAGE INCLUDE(S):
1 x Mandoline Slicer
1 x User Manual