The Safest Way to Prepare Your Sliced Ingredients!
Cut Ingredients without Harming Your Fingers with SavvoChef
Whether you're using knives or slicers, it's inevitable to not get your fingers cut. Not only is getting cuts on fingers painful – it also significantly slows down the cooking process. Cut ingredients without making your fingers bleed with the SavvoChef mandoline slicer.

Why Choose SavvoChef? 
The Safest Mandoline Slicer in the Market. Tired of getting your fingers cut every time you do the slicing? SavvoChef to the rescue. The design of this mandoline slicer eliminates any contact with the blade.
High-precision Blades for Clean Cuts. You can get nicely-cut, even, and clean slices all the time!
Very Convenient to Use. The SavvoChef is very simple and easy to use. No need for processes that involve rigorous effort.
Get Different Slice Styles. If you're all about variety, you will love the SavvoChef! It can create up to 6 varieties of cuts and slices.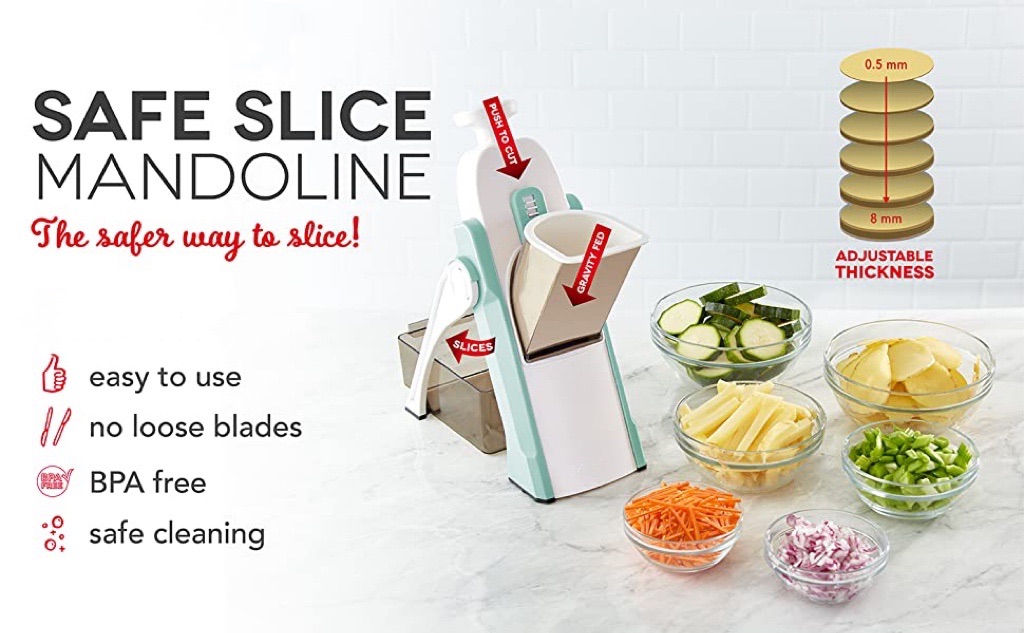 SavvoChef Features
A hidden-blade design prevents finger wounds. The design of the SavvoChef is innovative as it prevents your fingers from getting cuts while you're doing the slicing.
Adjustable blades can make 6 different slices. The adjustable, high-precision blades of the SavvoChef can help you make 6 different slices ranging from julienne cuts, fries cut, to dices and cubes.
Easy to use mandoline slicer. The operation for the SavvoChef is simple – just place the ingredient inside the hollow slot, and start slicing. Your ingredients can be ready in just a few seconds.
Comes with a practical, ergonomic design that makes food preparations easier. The slicer immediately inclines the ingredient at an angle that helps you slice easily. The slicer instantly places the sliced ingredients into the detachable container. No more mess to worry about.
Easy to clean, and maintain. Cleaning is a breeze with the SavvoChef. Simply place it on running water, and you're good to go.
Made with durable, BPA-free material. Each ingredient coming from the SavvoChef is toxin-free. It's also very durable – a perfect pick if you're looking for a slicer that can last a long, long time.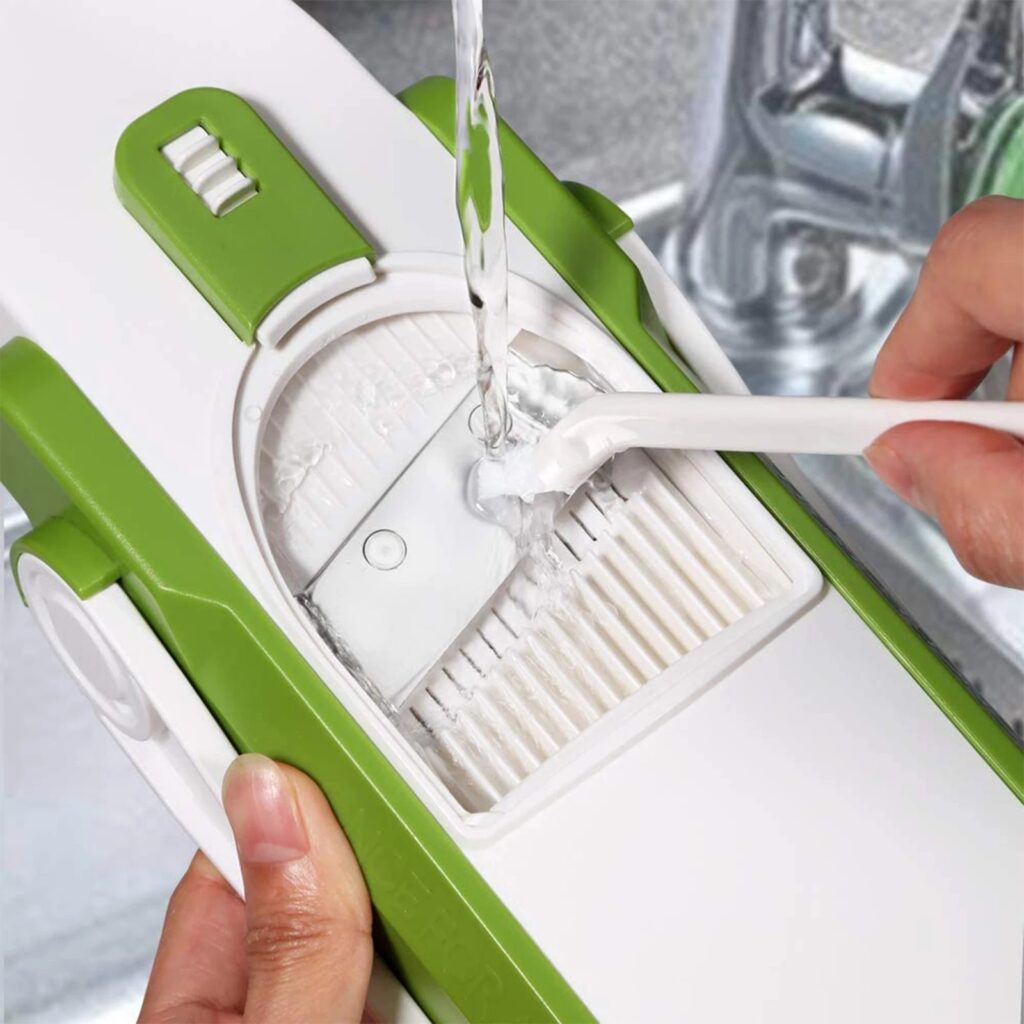 How to use?

Specification:
The material for this slicer is food grade ABS.
Thickness can range from 0.5-8mm.
Color: Gray
Size: 13.3*11.4*9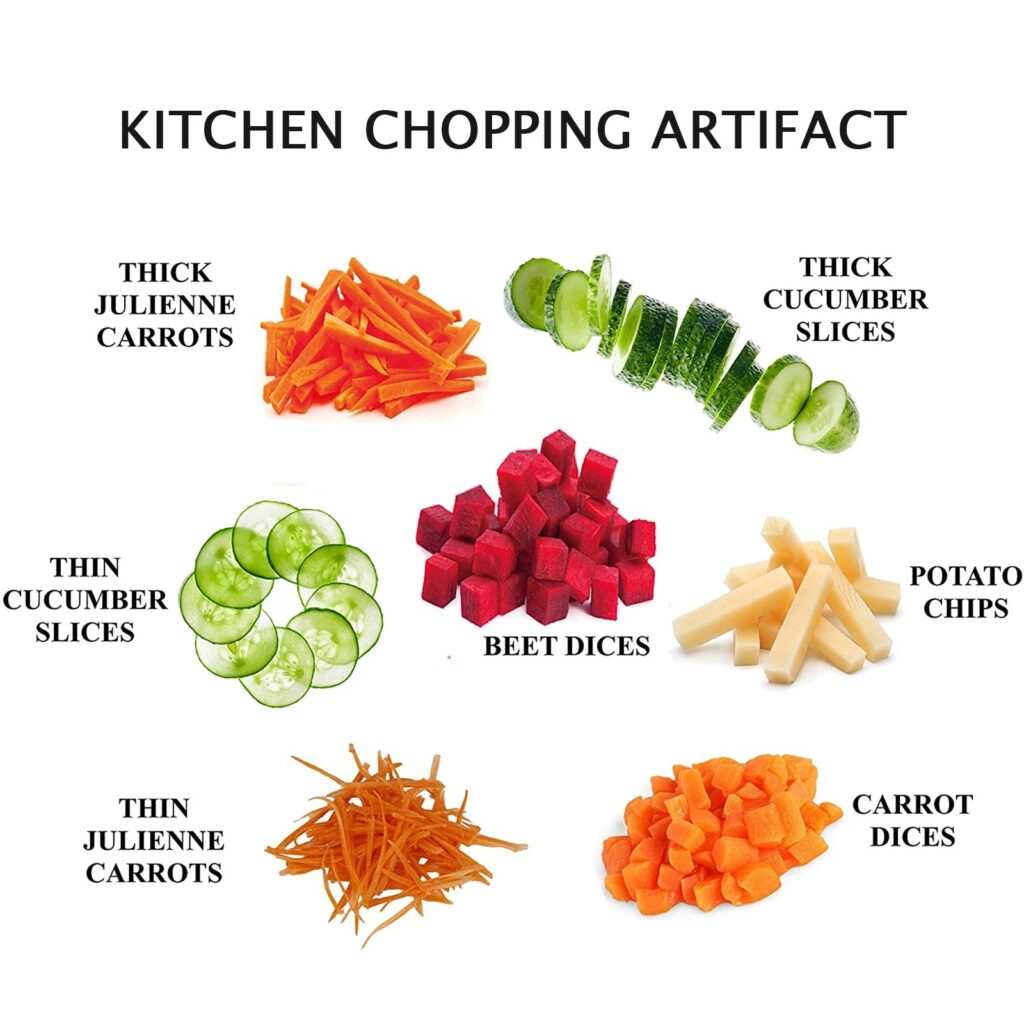 Package included:
1 * Mandoline Slicer
1 * Brush