The Perfect Knitting Toy for Kids this 2021!
We have the best tool to feed your kid's knitting interest. Introducing the SymKnitty 2000—a new and improved children DIY knitting toy that is perfect for learning and creating beautiful pieces. Our one-of-a-kind knitting machine comes with 22 needles and multiple weaving methods that work together to give you the best results. With its easy-to-use operation, you can weave whatever you wish for—regardless of skill level—in just a matter of minutes!
Experience a Unique Knitting Design
Yes, the SymKnitty 2000 comes with an easy-to-use, playful design that kids want. It features a circular knitting base with two weaving methods to accommodate various patterns. The plain weave, also known as the P-gear, reduces the number of needles used to create a beautiful knitted scarf, bag, sweater, pillow, clothes, etc. On the other hand, the T-gear works well for circular knitting patterns. The SymKnitty 2000 fixes the number of needles required to create round-shaped patterns like hats, gloves, cloth dolls, etc.
From our Expert:

The SymKnitty is perfect for newbies and pros who love to knit during their past time. It's light and portable, allowing you to knit anywhere as soon as the inspiration kicks in. It's also a great learning tool to teach kids the values of knitting.

Sandra, SymKnitty Expert
Simple Operation
The SymKnitty 2000 is one of the most easy-to-use knitting machines in the market today. Our manual crank allows you to make flat or round needles in just a few seconds. It enables you to create different patterns in the simplest operation required. All you need to do is screw the yarn into the spindle, turn the crank, and start knitting beautiful handmade pieces that you can share with your friends and family.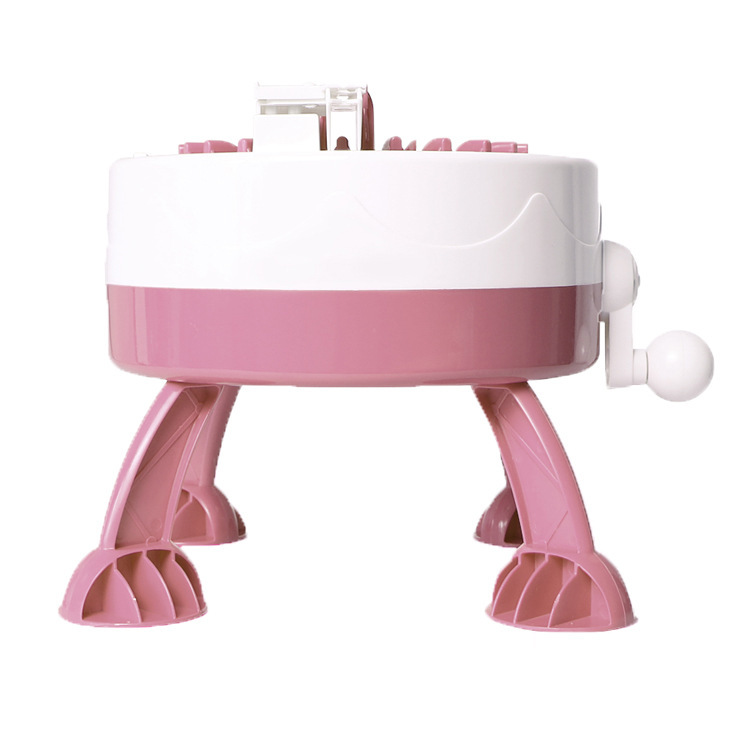 Convenient Row Counter
One of the best things about having the SymKnitty 2000 as your knitting partner is the availability of row counters. This support eliminates the struggle of counting stitches by yourself, reinforcing a more relaxing and therapeutic knitting experience. The value this feature offers is convenience, especially when you stop knitting mid-way. You'll know exactly how many stitches are there to start the next time.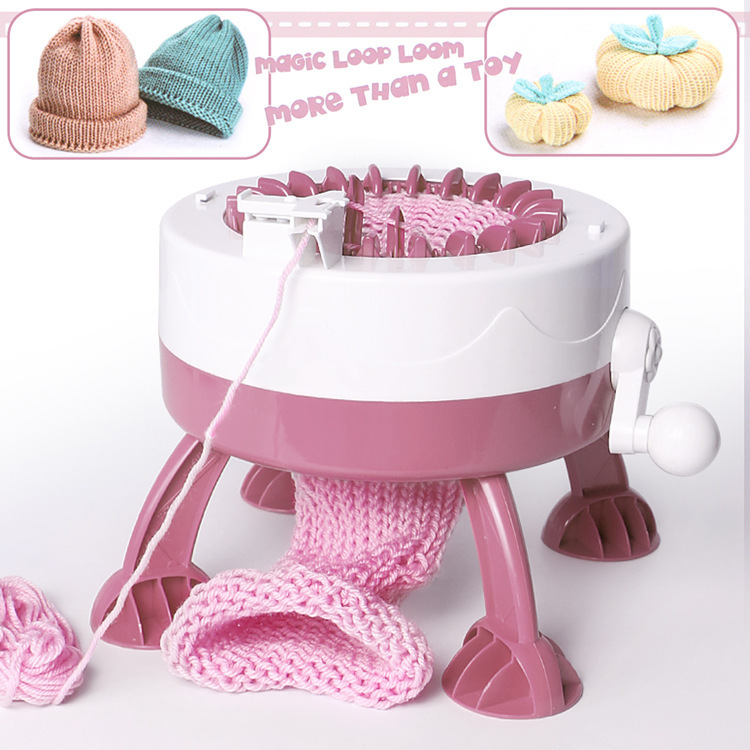 Fast, Precise Knitting
With this knitting machine, the knitting speed can be increased by 20 times! Traditional hand-knitting takes 20 hours to complete a scarf, but it only takes about one hour with SymKnittin 2000.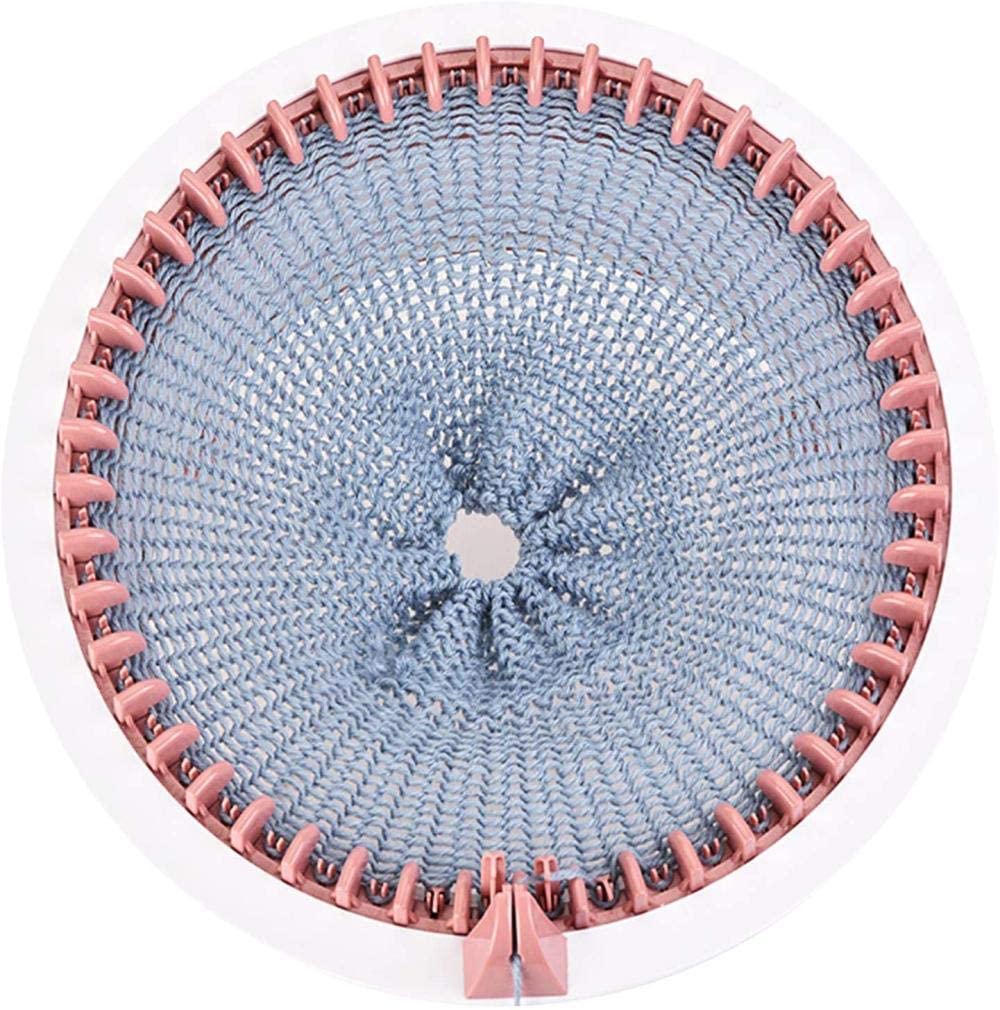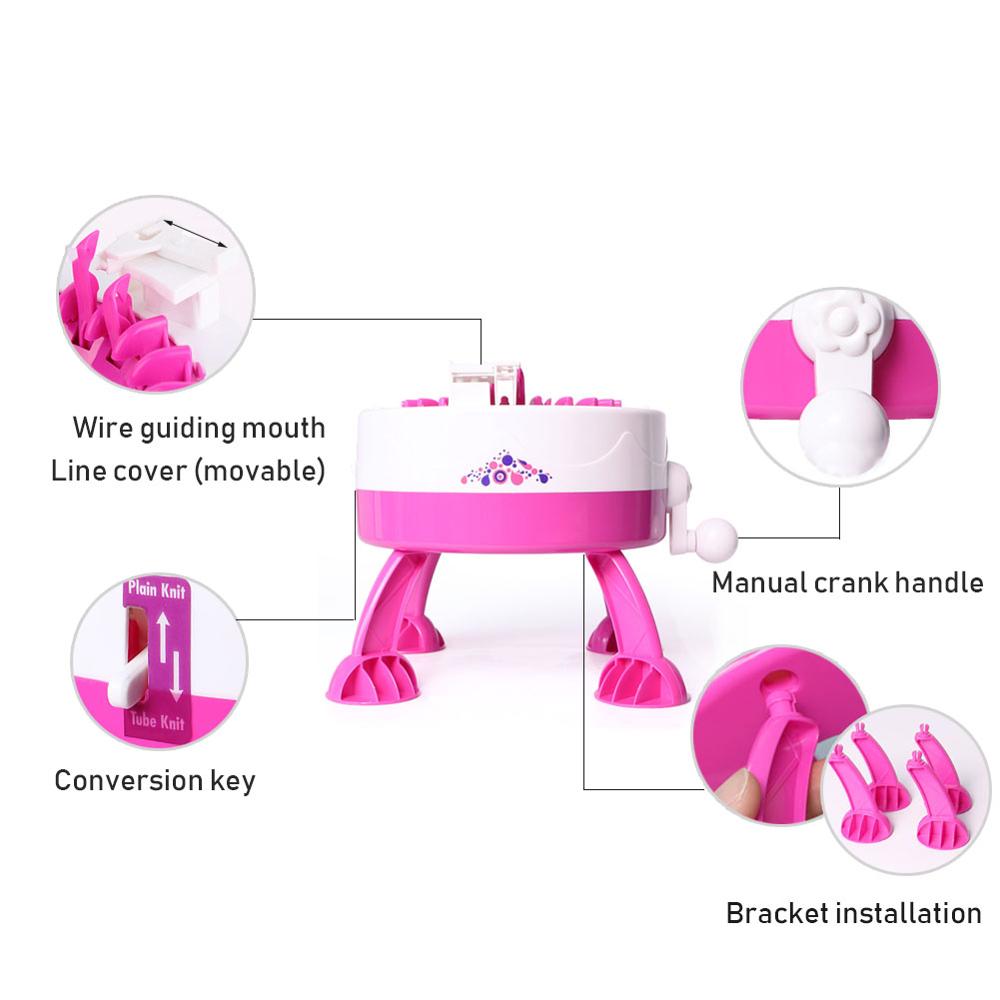 Fun-Filled Knitting Experience
Parents and children work together to complete the knitting work, helping enhance the parent-child relationship and improve children's hands-on ability. The finished product can be given as a thoughtful gift to share with friends or family.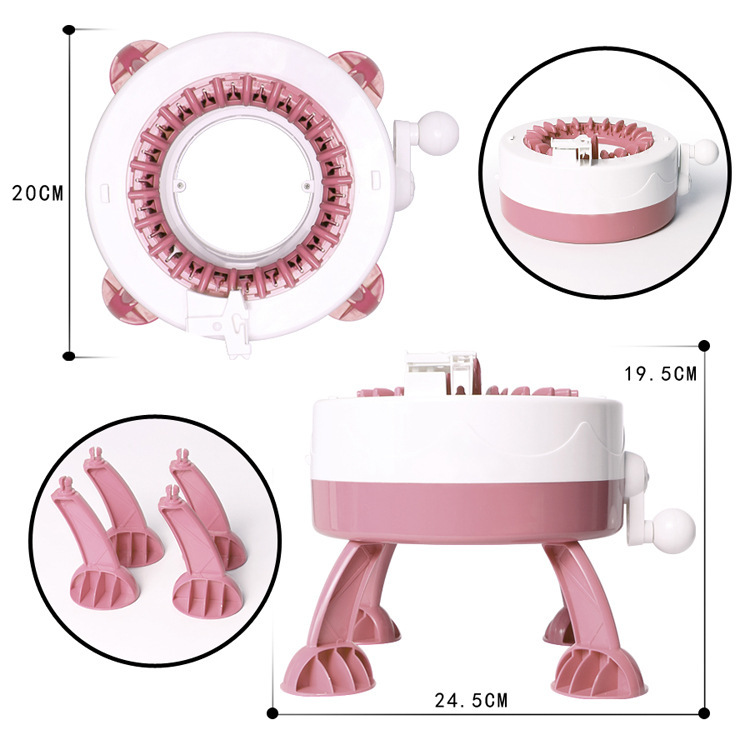 Product Specification:
Recommend Age: 12+y
Warning: Other
Certification: China-certified (3C)
Theme: Animals & Nature
Model Number: SymKnitty 2000
Size: 30 * 30 * 18.5cm/11.81 * 11.81 * 7.28″
Hand Knitting Machine: Weaving Loom
Handloom Machine: Knitting Machine
Telares para tejer: loom
Features:
Premium Materials: Made of safe and non-toxic material for a strong and durable knitting machine.
Intellectual Development: The product can cultivate children's hand-eye coordination.
Rounded angle processing, no harm to the hand.
Multipurpose: It can be used to weave scarves, woven hats, woven fabrics, woven socks, etc.
Descriptions:
This is a DIY creative bib star cylinder weaving machine.
Conducive to the improvement of children's hand-eye coordination.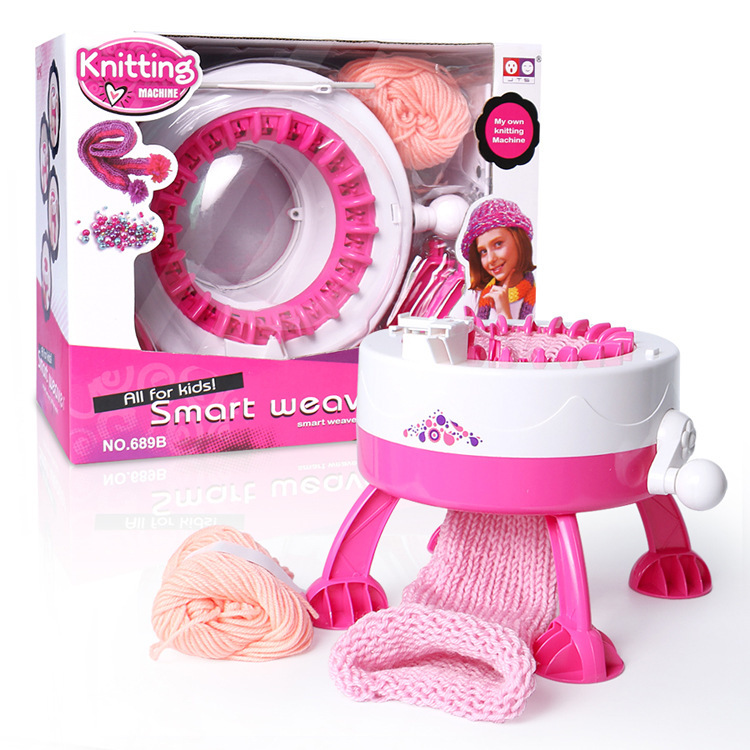 Package Includes:
1 * DIY Cylinder Weaving Machine
Notes:
Please allow 0-2mm error due to manual measurement. Thanks for understanding.
Due to the difference between different monitors, the picture may not reflect the actual color of the item. Please understand. Thank you!