Weave Smartly with NiftyKnit!
Looking for a knitting machine that'll take your knitting experience to the next level? Introducing the NiftyKnit Premium Circular Knitting Machine—an ergonomically designed knitting machine that weaves clothes such as sweaters, mittens, blankets, scarves, and so much more, in just a matter of minutes! It's the knitting assistant most professional loves, and now is your and your loved ones' chance to experience the relaxing and comforting world of knitting.
The Most Interesting Knitting Device for 2021
Not to brag, but the NiftyKnit is voted one of the most interesting and practical knitting toys this year. With its 22 knitting needles working into one smart device, you can knit whatever you want. The NiftyKnit is also designed to showcase an eye-pleasing exterior that kids would love to get their hands on. It's the perfect device to introduce the values of knitting to your little ones and develop their hand-eye coordination ability. It's appealing, safe, and precise—what more can you ask for? Get the NiftyKnit today!
More Reason to Love the NiftyKnit!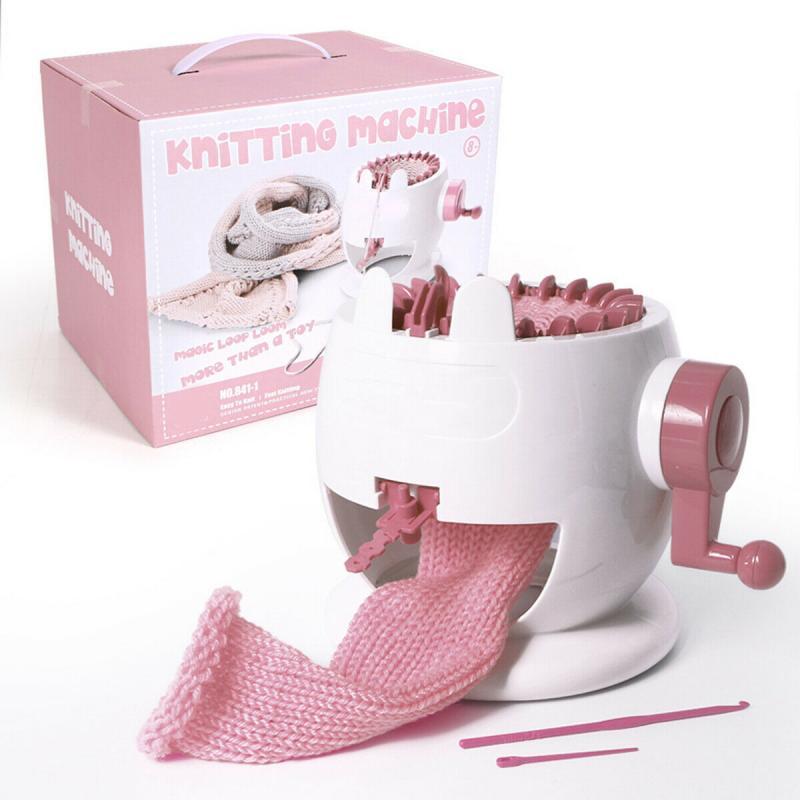 Two Weaving Methods
The NiftyKnit comes with two weaving methods to accommodate all your knitting inspirations. The plain weave P-gear gives you the ability to weave whatever you wish using the non-printed, basic textiles. The NiftyKnit reduces the number of needles used when you opt for the P-gear in knitting scarves, bags, sweaters, clothes, and so much more with better precision.
On the other hand, the T-shaped gear offers a circular knitting method using a fixed number of needles. This support is perfect for knitting circular shapes like hats, gloves, rag dolls, etc. With NiftyKnit, your knitting experience is endless.
Easy to Use 22-Needle Knitting Machine
Whether you create a flat or round pattern, the NiftyKnit 22 needles will deliver the best result in seconds. And with its manual crank operation, you can easily convert or knit different patterns with just one press of a button. Just thread the yarn into the spindles and turn the crank to knit your very own masterpieces like hats, gloves, socks, leg warmers, and clothes!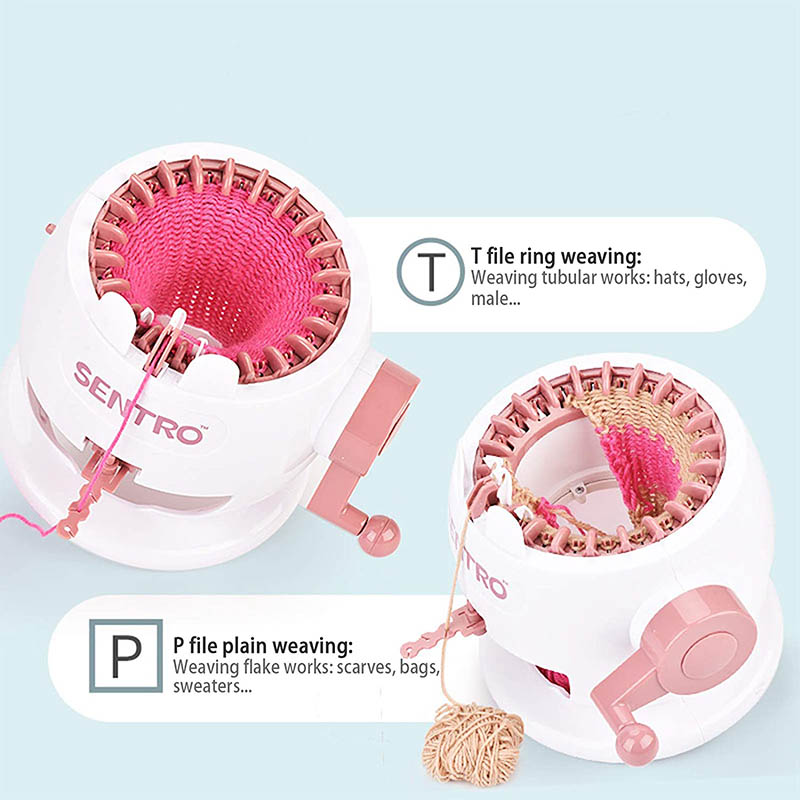 Durable Material
Don't let the NiftyKnit's looks deceive you. Our knitting machine is made of high-quality plastics with no peculiar smell for a safe, durable, and long service life. With its premium-grade materials, you can use the NiftyKnit for years without encountering any issues. We've designed our knitting machine to fulfill your knitting inspirations and happiness for a long time.
Perfect Gift for Soon-to-Be Master Weavers!
Does your kid show signs of interest in knitting? For their birthday or Christmas, or New Year, gift them the NiftyKnit and feed their imagination of creating beautiful pieces.
Looking for something thoughtful to gift your loved ones these holidays? Something handmade is always the best option. Regardless of your experience level, the NiftyKnit will help you weave beautiful pieces that your loved ones will forever cherish. It may be a sweater, a scarf, or anything nice, the thought of sending your love and effort is better than any price tag.
You'll be impressed by how this knitting machine can easily weave simple and intricate designs in no time! Since this circular knitting machine comes with programmed patterns, it gives less room for human error.
This knitting machine is made of high-quality plastic material, making it durable and long-lasting. Plus, you will buy something once but will enjoy years of fun and efficient knitting experience.
Features:
TIME-SAVING – Simply put, using this circular knitting machine can give you 10 times faster knitting experience than traditional hand knitting. You don't even need to be an expert to use this knitting machine properly!
ACCURACY –

When knitting using hand, it is possible to make slipped stitches or crooked patterns. Using a knit machine that comes with preset patterns provides impressive accuracy when knitting complex designs.

PORTABLE –

Aside from its compact and lightweight design, this knitting machine does not need batteries. You can really weave what you want, anytime, anywhere!
Package Contents:
1 * Circular Knitting Machine
2 * Knitting Wool Ball (Random Color)
1 * User Manual