Set the mood and transform your garden, patio, or walkway like the bright lights of Paris with SOLEX Solar Path Lights. Powered by solar energy and finished with an excellent metal finish, these path lights will illuminate your home with relaxing, romantic, and warm lights. It's cost-effective and environment-friendly, so you don't have to stress over electric bills.
Features:
【Excellent Lighting Effect】The SOLEC solar-powered path lights have high lumens and beautiful spot patterns. With a warm light design and strong light transmittance lampshade, this outdoor light can decorate your path, garden, patio, lawn, yard, and walkway.
【Energy Saving】It automatically charges 4-6 hours in direct sunlight and works automatically for up to 8 hours at night. The high-capacity 1.2V Ni-MH battery ensures a long period of light. NOTE: Bad weather may affect the charging time.
【Waterproof】This solar walkway light outdoor metal is waterproof, so you don't have to worry about bad weather affecting its work. The anti-rust coating on the metal surface is effective in preventing regenerative erosion.
【Easy Installation】The SOLEX only requires wireless setup, and its operation is done via warm solar garden lights. Remove the isolator tab under the cap, turn on the switch, install the pole and stake, dig a hole, then insert the solar pathway lights into the hole.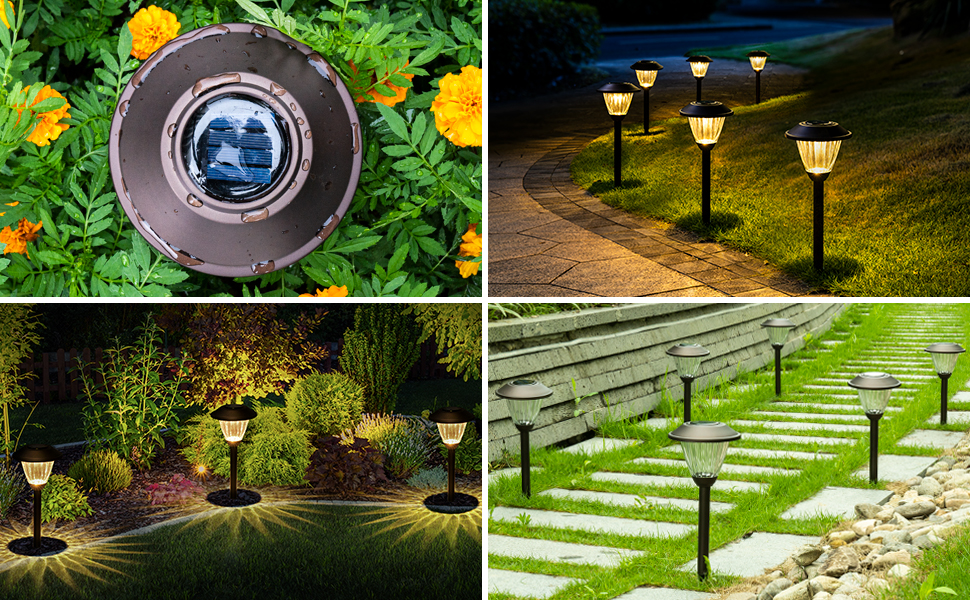 Specifications:
Light color: Warm White
Material: Metal
Finish Color: Brown
Battery: 1.2V AA Ni-MH rechargeable battery (Pre-installed)
Size: 5.9 inches x 16.5 inches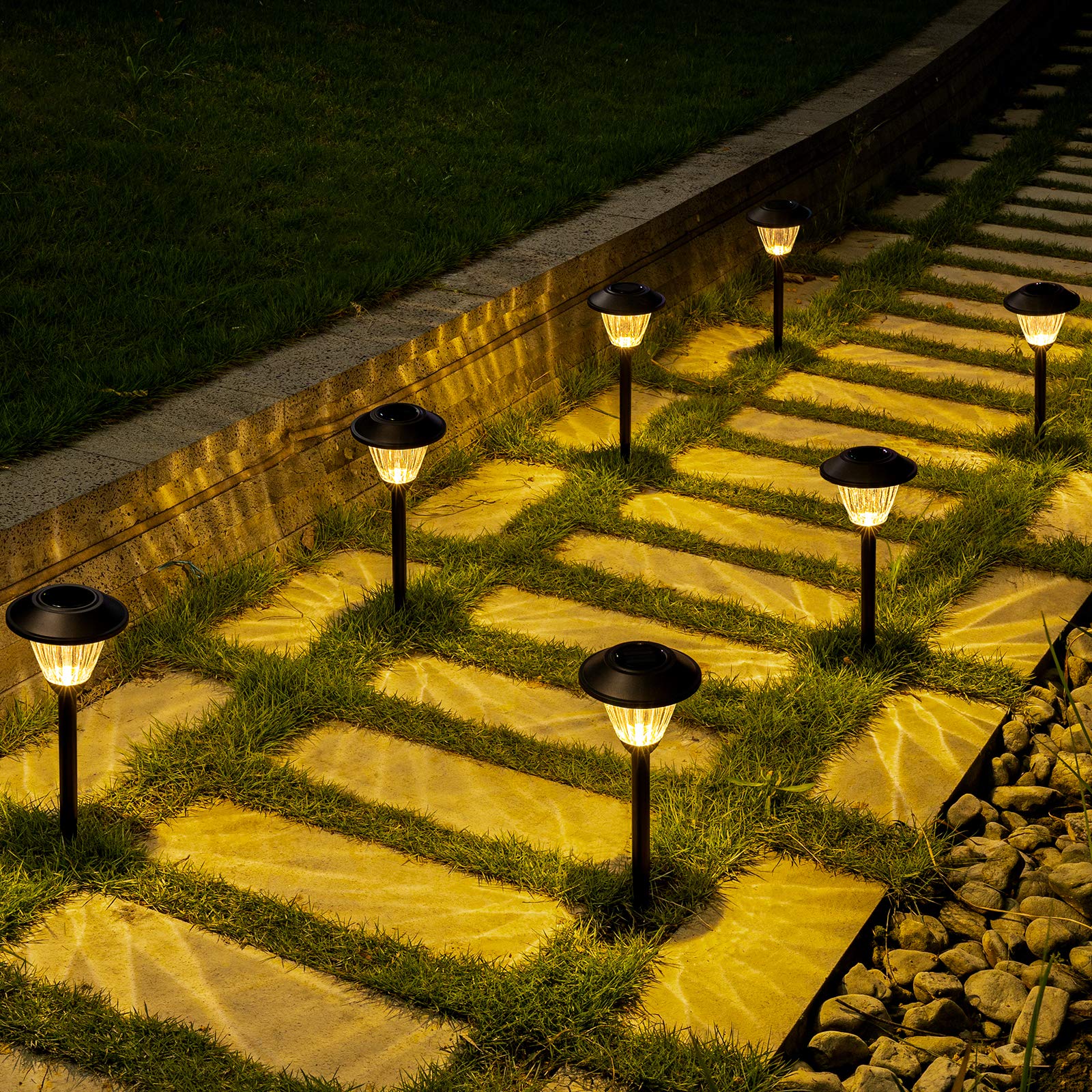 Common Failures and Solutions:
#1. The nightly runtime for the lights is short. There's a couple of reason as to why this happens:
It's because the battery is not fully charged. You have to make sure that the SOLEX is installed in an area where it receives enough sunlight.
The battery is worn out. If this is the case, you can replace the old batteries with fresh ones to ensure the SOLEX works smoothly.
#2. The solar light does not turn on at night. The position is close to another light source. Relocate the solar light or eliminate the other light sources.
Package Includes: