Transform your garden and patio into something magical with BriteBulb. This solar path light comes with a unique design that makes old, boring gardens into a Mediterranean-inspired open space that you'll absolutely love to hang out. It is powered by solar energy and fitted with a top-quality metal finish to deliver eco-friendly and cost-effective path lights to your home.
Why Choose BriteBulb?
It's solar-powered! The solar panel collects sunlight to charge the batteries (included) during the day and automatically turns on at dusk for up to 8 hours of nighttime illumination. You don't have to spend too much on electric bills to give your backyard or garden a nice and relaxing atmosphere!
7 Lumens Warm White Lantern: Easily add ambiance to your garden, outdoor, and pathway with BriteBulb solar lantern. Its delicate flower reflection gives you a unique visual effect.
Elegant Dimensions: The BriteBulb has a 15.5"x3.2" diameter, perfect for gardens, patio, balconies, or outdoor decorations. These path lights also serve as a great gift for your friend.
Eco-Friendly: The BriteBulb eliminates the three major worries you have when lighting your outdoor lots: power cord required, electricity cost, and conventional energy consumption.
Durable and Reliable: It comes with waterproof- and corrosion-resistant that can work outdoors even on rainy days. The BriteBulb is a good investment since it'll last you for a long time.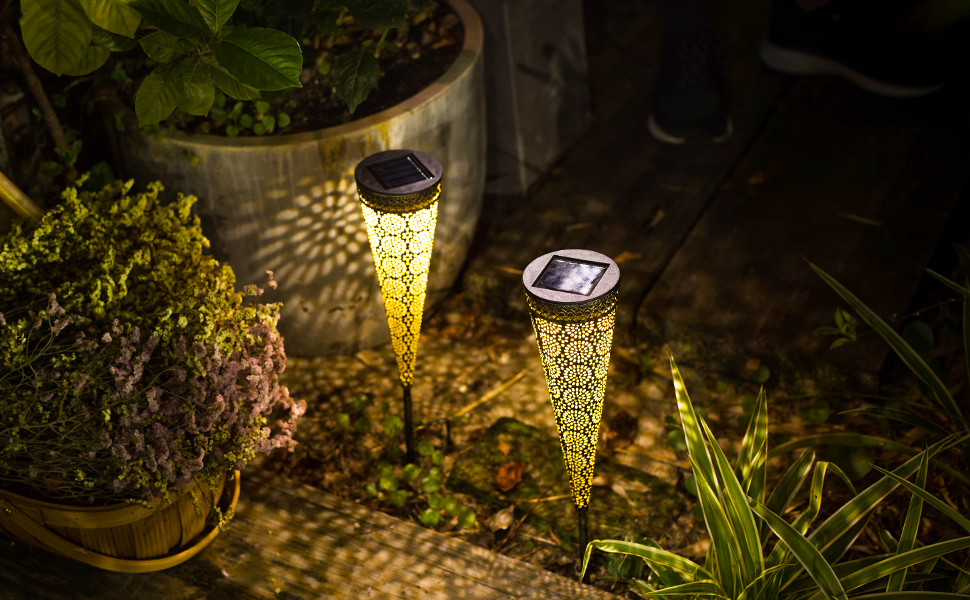 Specifications:
Solar panel: 2V 80mA.
Battery: NiMH AA600mah rechargeable batteries
Material: Metal
Light Source: Warm White LED
Powered Source: Solar-powered
Size: 15.5"x3.2" Di
Working Time: 8 hours
Features:
Super easy to put together and install
Weather-resistant; No wiring required; Energy saving
Warm white LED flickering flameless candles
Designed for indoor or outdoor garden use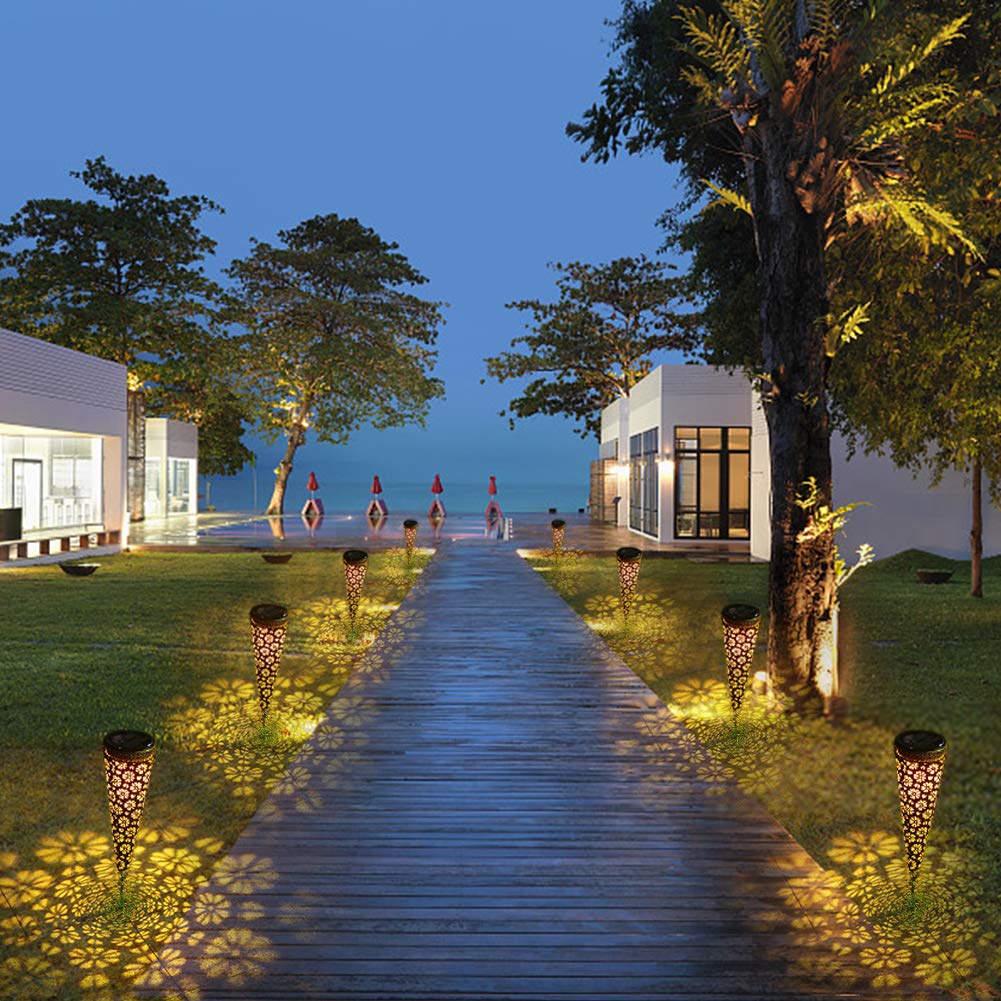 Please Note:
Make sure to turn the path lights on before installing. This will allow the BriteBulb to illuminate at night and charge during the day.
The solar lights MUST be charged in full and direct sunlight for 6-8 hours.
Keep the BriteBulb away from other streets and bright luminant lights.
BriteBulb Solar Path Lights is a great choice for your garden, pathway, walkway, lawn, or patio.
Solar Pathway Stake Light, Perfect for Garden Decor
A fun, sustainable, and beautiful way to illuminate. The BriteBulb solar path lights are ideal for lighting and decorating your garden, patio, and other outdoor areas.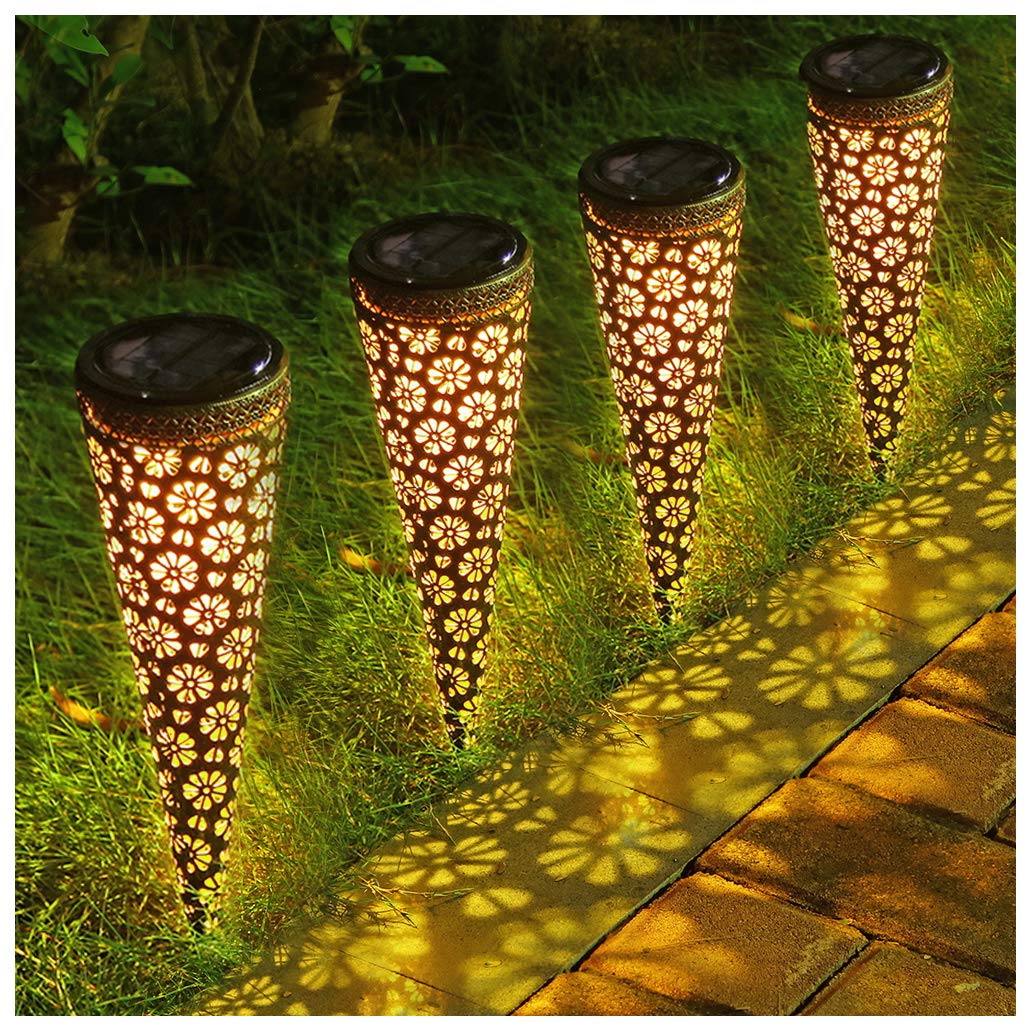 Solar-Powered, Environment-Friendly & Energy conservation
This light is easy to install. It requires zero wiring installations, no extra tools, and no extra purchases needed! The BriteBulb is your hassle-free solution to transform your garden and patio into a beautiful and relaxing place to hang out with your friends and family.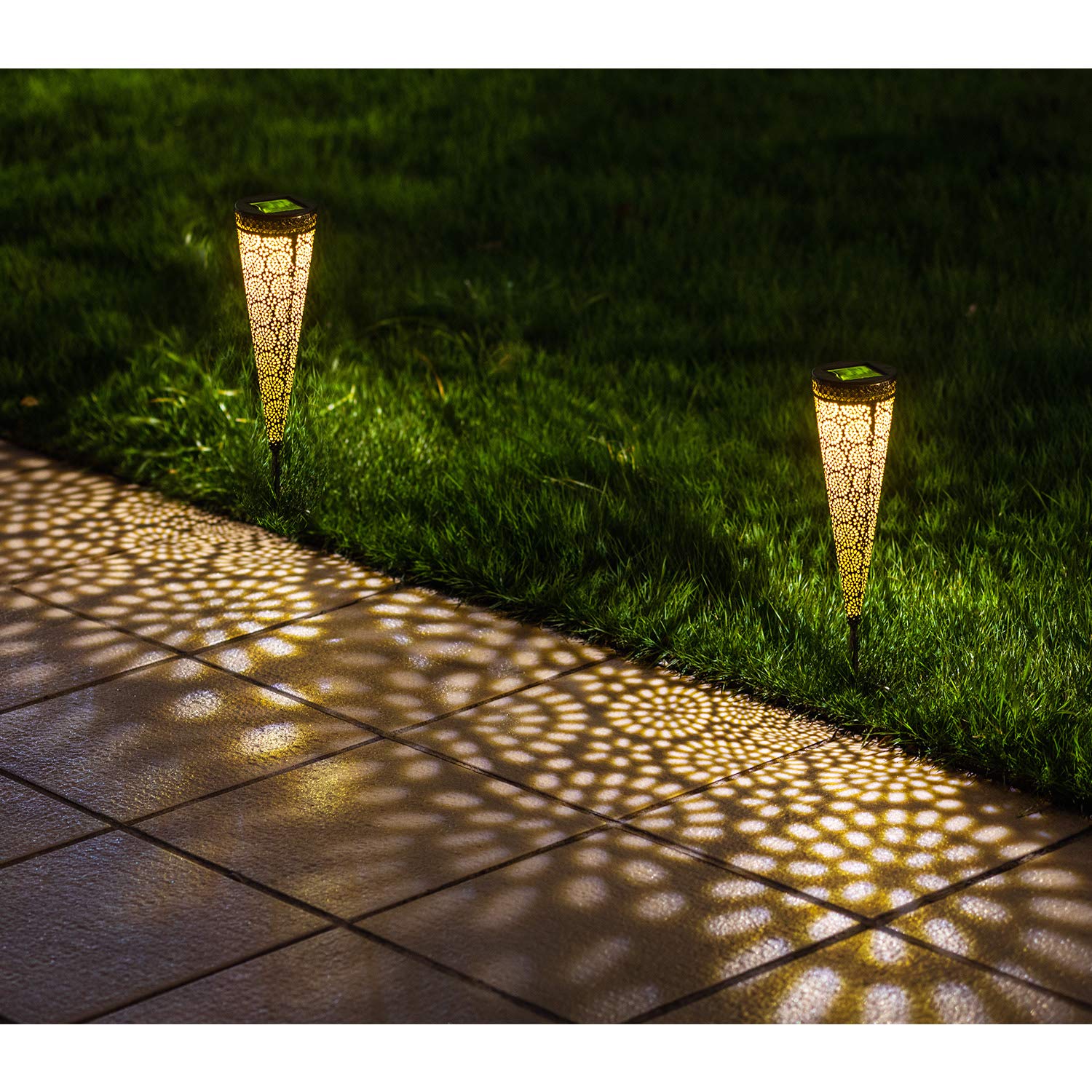 Package Included: