Did you know that good lighting brings good fortune? If you're someone who follows the principles of Feng Shui or you're looking for a new and efficient way to lighten up the mood of your home, then the LumiLight Solar Garden Path Lights is the perfect home or office decoration to choose. It's stylish, cost-effective, bright to get rid of the darkness in your garden, patio, or terrace. As the name suggests, it uses solar energy to power its light and automatically illuminates at night to save you tons of money from electric bills.
Why Get the LumiLight for your Outdoor Lighting?
【Energy Saving】Solar lights outdoor pathway is powered by the sun. They automatically charge during the day and turns on automatically at night. It only takes 6-8 hours to charge during the day and provides 8-10 hours of lighting at night.
【Perfect Outdoor Decoration】LED pathway lights are designed as small house style, with very high landscape value. These path lights are perfect for your Garden, Yard, Lawn, Flower Bed, Terrace, Walkway, and Driveway.
【IP44 Waterproof】Outdoor solar lights adopt high-resistance ABS. The stem is made of durable plastic that is weather-resistant and impact-resistant. Meanwhile, the IP44's waterproof rating enables it to work well in severe weather, including rainy and light snow days.
【Easy to Install】There's no need for complicated wiring. These outdoor waterproof solar garden lights installation is effortless. You only need to follow the instructions to install, and you're set in a few minutes.

Specifications:
Battery: 1.2V/1PC 150mAh AAA Ni-MH rechargeable battery (Pre-installed)

Solar panel: 2V 26ma

Material: Plastic

Charging Time: 6-8 hours

Working time: 8 hours after fully charged
Features:
Waterproof: The LumiLight is water-resistant to ensure good and efficient outdoor solar lighting in your home or office.
Economic and Environmental Protection: Solar power supply means no electric charge. With solar power generation, we can guarantee that it's pollution-free and environment-friendly, at the same time, cost-effective.
Easy Installation: Stick into the ground and keep the solar panel in a good position to receive the maximum sunlight. Yes, no wiring or external electricity is required for them to work.
Light Sensor: Lights turn on automatically at dark and turn off at dawn.
A Great Choice for Outdoor Lighting
The LumiLight gives out a soft light through "windows." It offers an excellent illumination effect that is 100% comfortable and fascinating. It is also a good choice to be put in the garden or flowerbed as a decorative light, which creates a fantastic and romantic atmosphere.
It's perfect for your path walk, patio, garden, lawn, villa, landscape, balcony, and other outdoor places.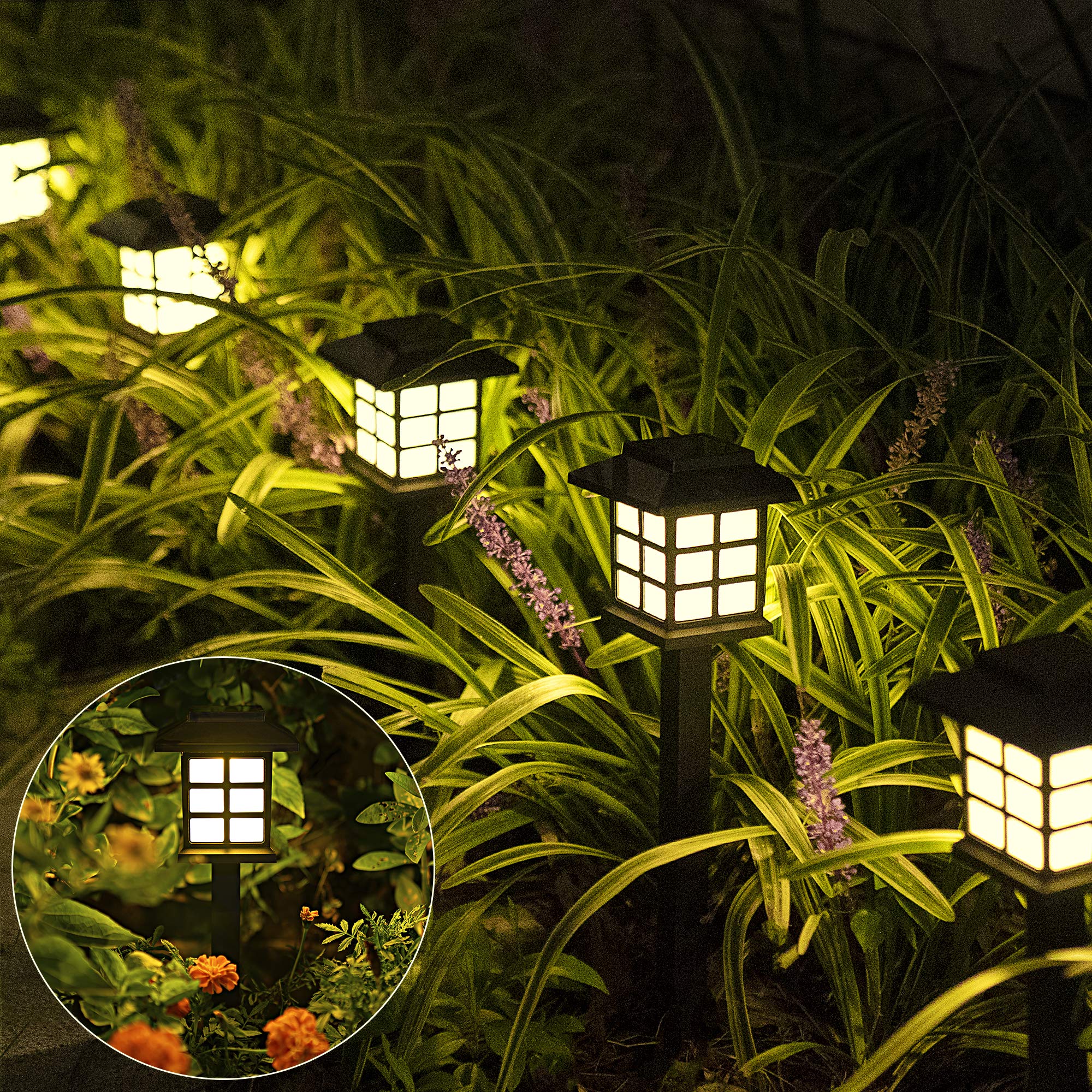 Save Money & Protect the Environment
The LumiLight solar light helps save your electricity costs. No wiring is needed; no battery is required. Just take advantage of the free energy provided by the sun and illuminate your daily life with its calm and romantic light.
Choose solar energy and be environment-friendly for your lighting choice.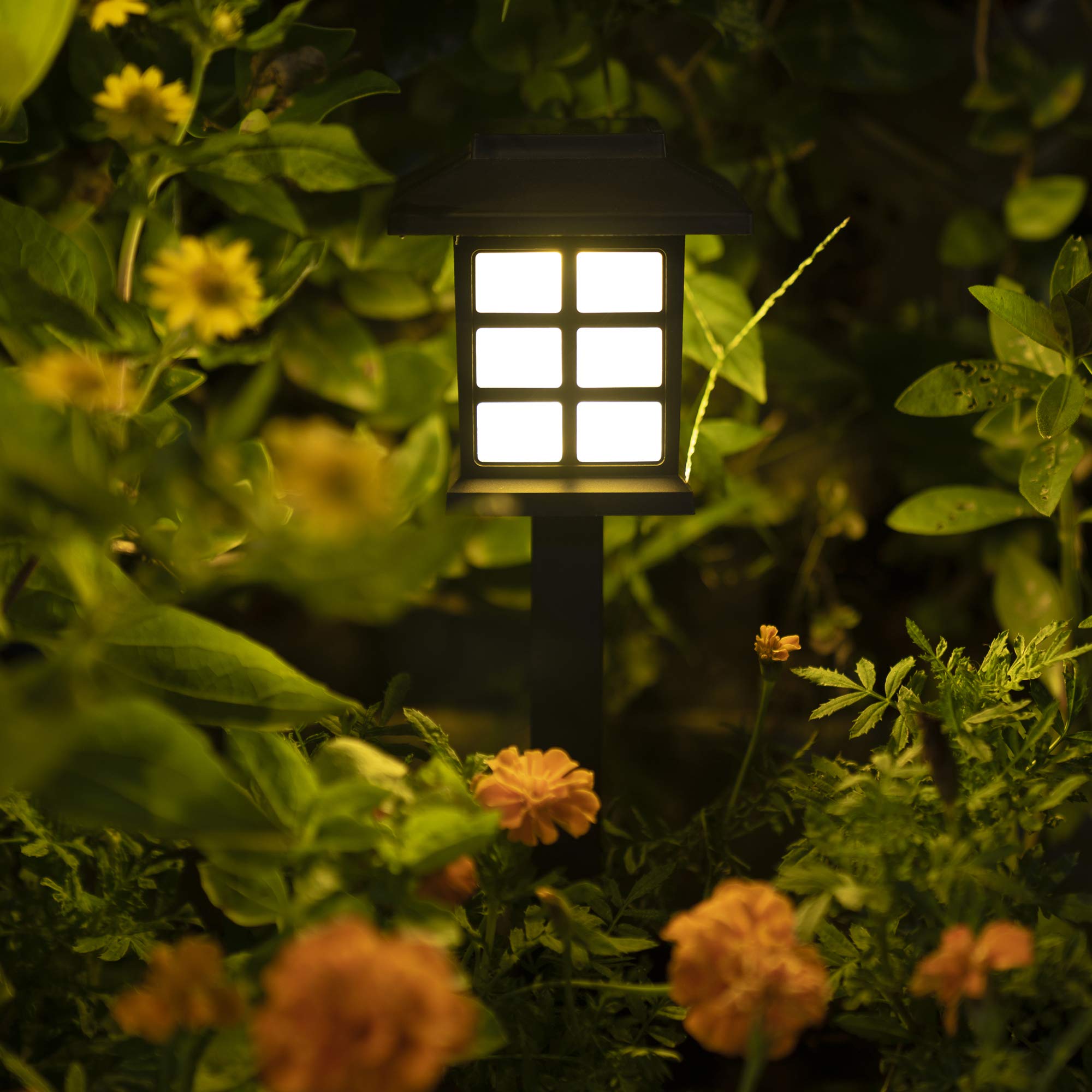 Easy Installation
These path lights come with a quick and simple installation. All you need to do is attach the light to its base and insert it into the ground!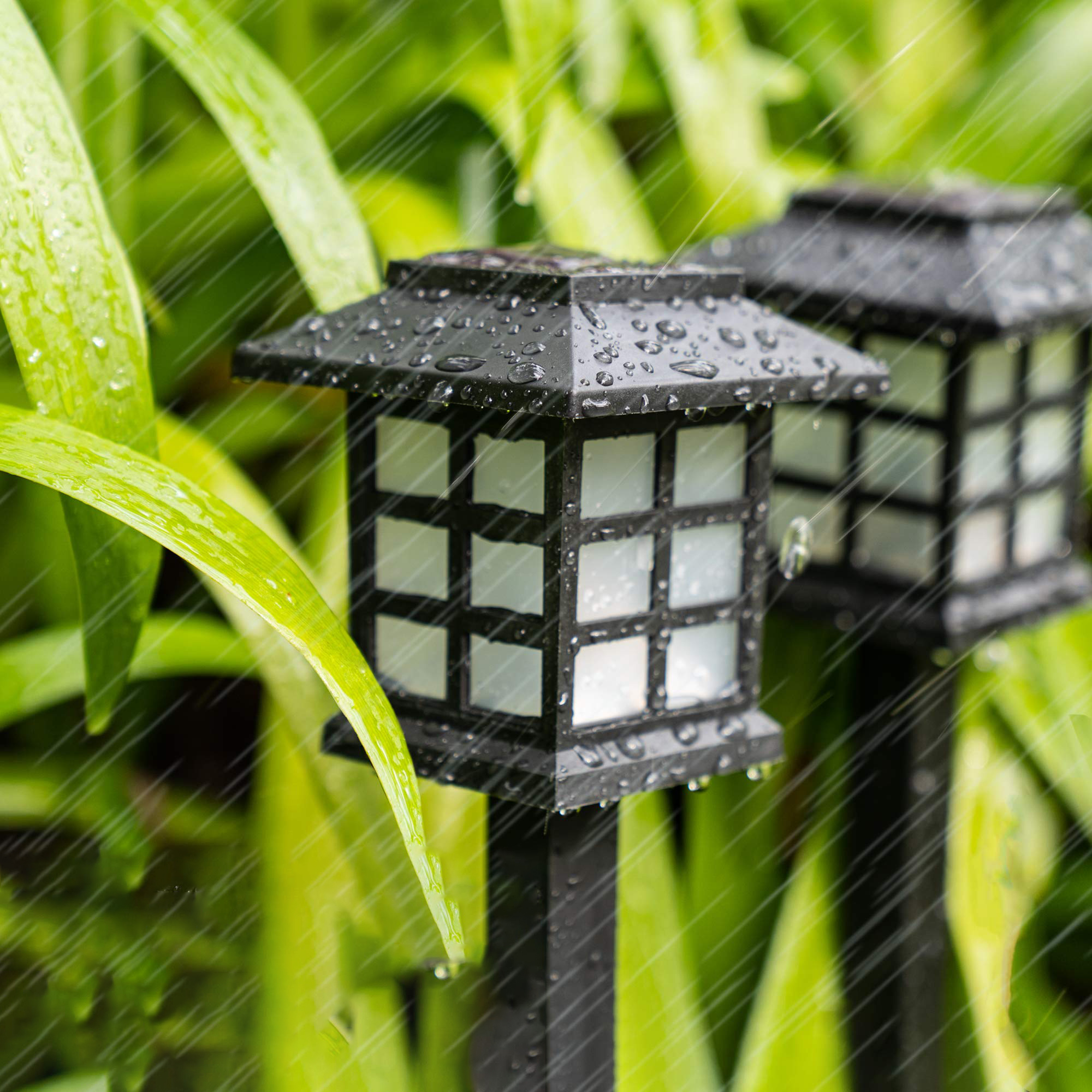 Package Includes: