Looking for ways to make your family and friends hang out more in your home? Give them the mood and ambiance like the beautiful beaches of Hawaii with the NovuLight Solar-Powered Flickering Path Lights. This safe alternative to electric or real fire torches can transform your backyard, patio, outdoor adventures, and so on into a relaxing, romantic, and memorable place to mingle with friends, bond with family, and relieve yourself from the busy and demanding state of life. The NovuLight will help you acquire that happy place at home so that you, your friends, and your family will hang out more!
Why Get the NovuLight?
[Solar-Powered and Eco-Friendly] – The NovuLight does not require batteries and electricity to work. Rather, it uses solar energy to power the path lights automatically at dusk and cast a soft and pleasant light in your surroundings.
[Flickering, Dancing Flame Lights] – If you wish to turn your backyard or patio into the amazing ambiance of the beaches of Hawaii, these path lights are your safe alternatives to real Tiki torch flames. It uses high-quality LED lights to cast a, please glow that will captivate everyone who sees it.
[Long Lasting Use] – These Path Lights from NovuLight work up to 12 hours if fully charged. It comes with a built-in, rechargeable Li-ion battery (2200mAh) that only takes 5 to 8 hours of charging time. This powerful setup allows the NovuLight to power a total of 33 LEDs consistently and emits a beautiful blend of red-orange, soothing light.
[Waterproof and Weatherproof] – Our NovuLight was built to withstand all kinds of weather all year round. With its high-quality materials and durable finish, no rain or storm can stop it from delivering its captivating light.
[Easy to Install] – Getting your dream outdoor aesthetic is easy with the NovuLight. Just install the path lights at your desired location, turn the device on, and it will automatically charge and turn on at dusk without the need for necessary wiring.
NOTE: This product runs out pretty quick, so better grab now before it's too late! We assure you; you'll love the mood and ambiance the NovuLight brings!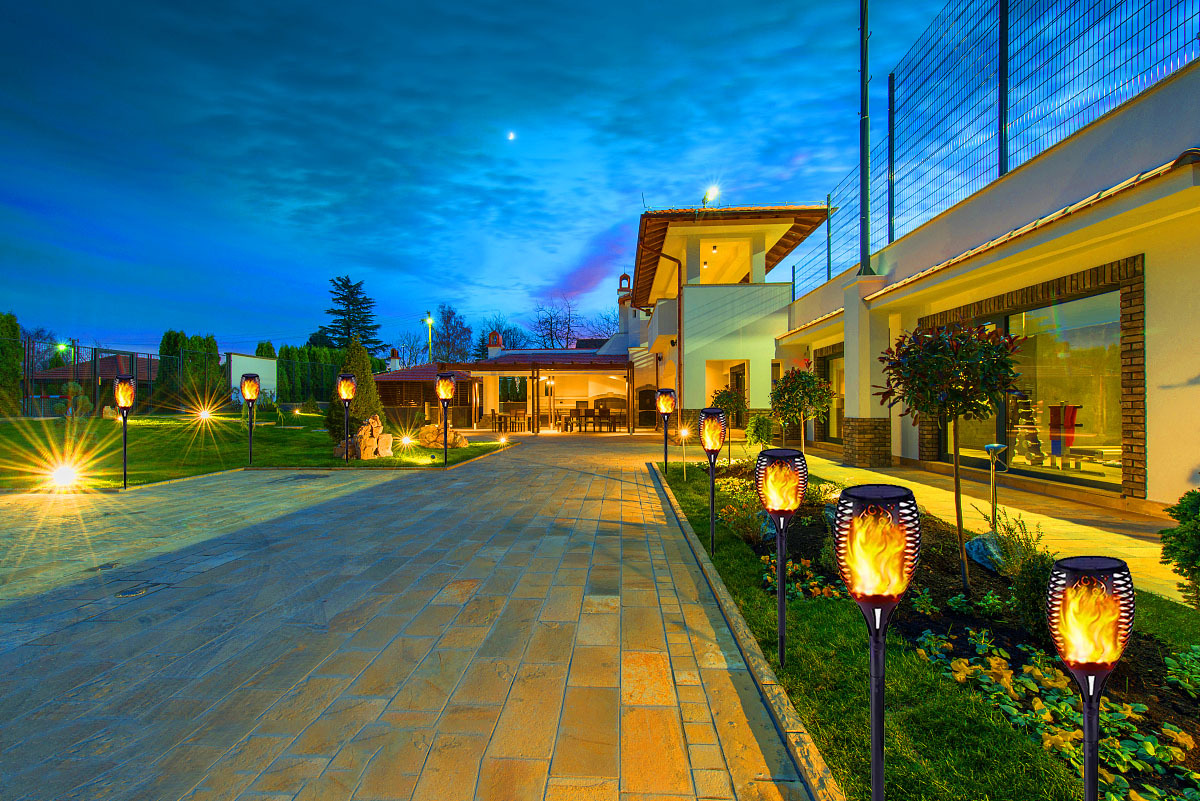 Specifications:
LED: 3528*96PCS
Solar Panel Power: 1w, 5v,
Lithium Battery Capacity: 3.7V 2200mA
LED Power/Lumens: 3528 0.2W/35LM*33PCS
Size: Total height is about 58.5 cm
Waterproof Pole: IP65
Case Material: ABS
Charging Time: 8 hours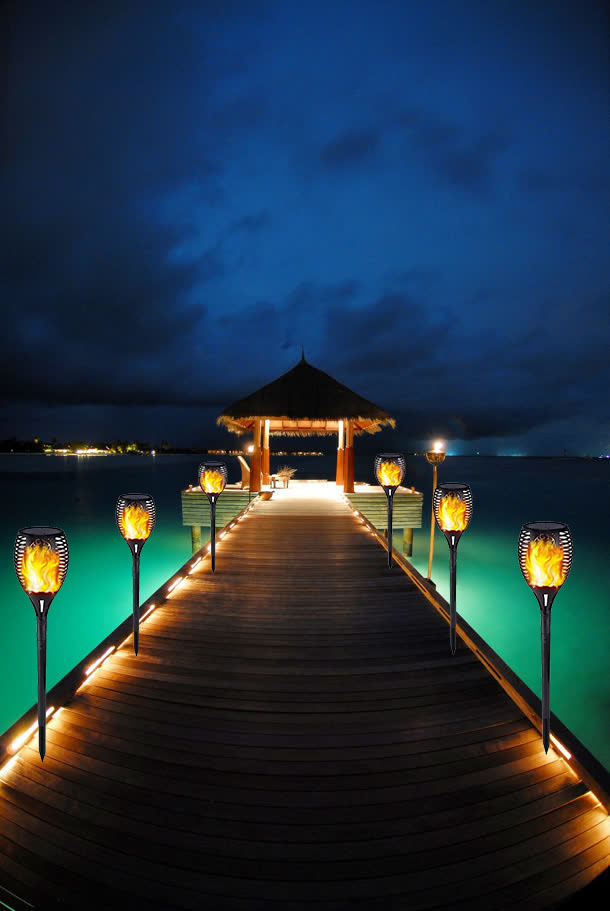 For Best Results:
Please know that the NovuLight is a solar-powered product. Therefore, it's weather sensitive. Make sure to install the NovuLight at an area where it'll get more sun; that way, you can ensure that the path lights could charge efficiently and work effectively.
One of the common mistakes people encounter is the NovuLight not working. However, as per checking, there forgot to turn the path lights on. So after installing, please ensure that you turn the NovuLight switch on to allow the device ample time to charge and automatically work at night.
When installing, avoid twisting or hammering the NovuLight with force, especially if the ground is too hard. The best way to install the NovuLight is to soften the ground first with water then insert the torch into the ground. Twisting or hammering the path lights could affect its condition, causing its system to fail and not work.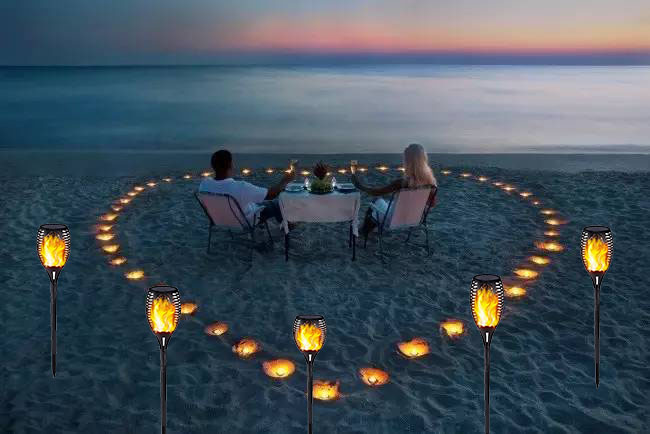 Installation Guide:
Insert the NovuLight directly into the ground. If the ground is too hard, try softening it with water before installing.
Always place the NovuLight under direct sunlight; this will allow the product to last longer and charge efficiently for better performance.
Operation Guide:
After installing, press the "ON" switch of the path lights.
Give it some time to charge before expecting it to work.
Once the NovuLight is fully charged, it will automatically turn on at dusk or night.
You can change modes (dimming) according to your preference.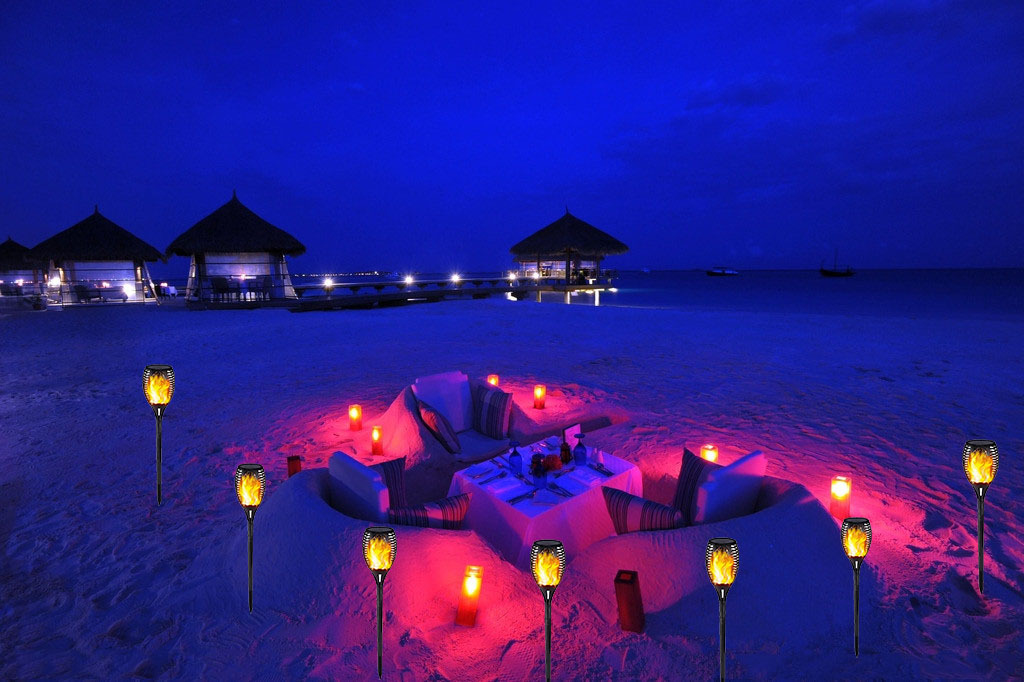 Notes:
When using the product for the first time, please allow it to charge under direct sunlight before using.
When the light flashes, it means that the power is deficient. Please charge it immediately; otherwise, the product will stop working.
The charging performance of solar panels depends on the light time and weather conditions. The longer it stays under direct sunlight, the better its performance.
On cloudy or rainy days, battery performance is affected because the NovuLight receives less sunlight. This could lead to shorter lighting times.
Due to long-term outdoor use, solar panels may be covered with dust that could affect their charging performance. As much as possible, clean the NovuLight at least once every two weeks.
Package Includes: