Tired of putting repellent lotions every day? Or, does the smell of chemical products annoy you so much? It's time to say NO to these old practices and let science lead you to a bug-less and insect-safe home with SafeBug. This Indoor Electric Bug Zapper takes all your worries away and keeps you and your family safe without hazards like harmful chemicals, radiation, and so much more.
UV Lamp and Suction Fan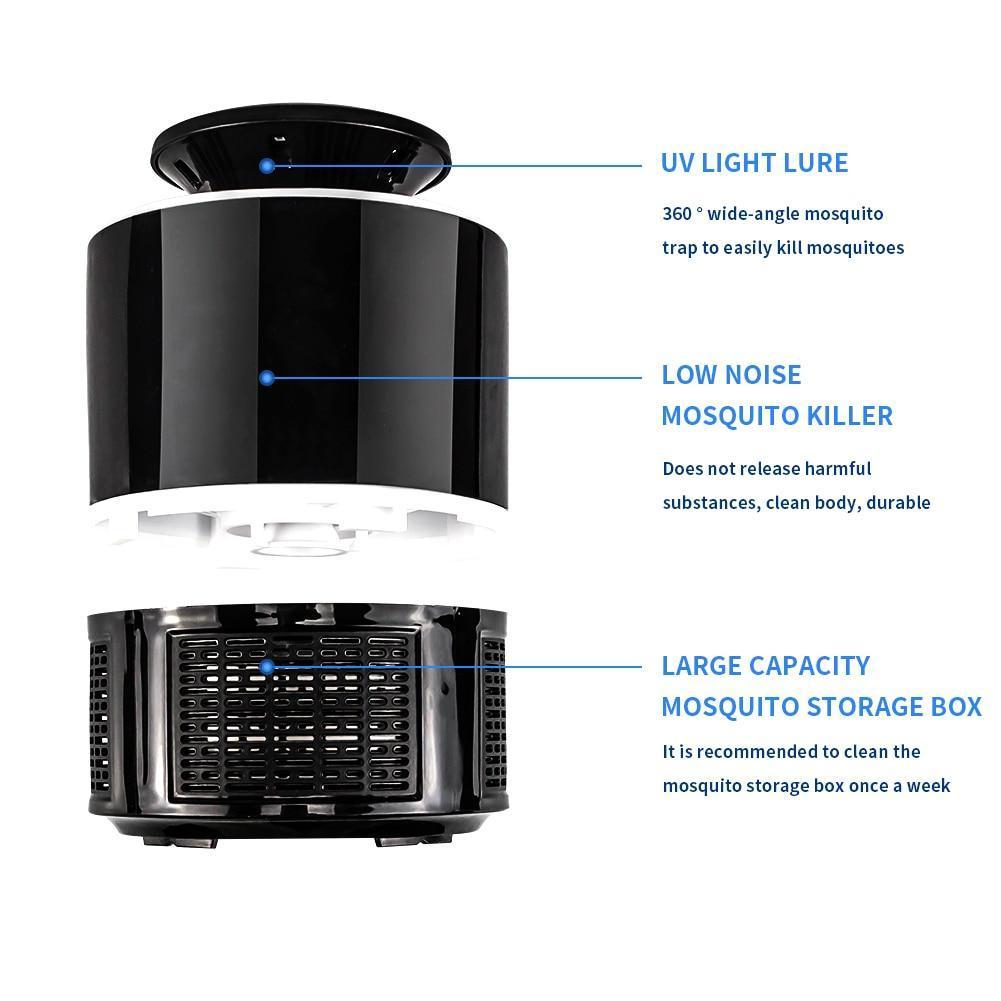 The SafeBug adopted the physical principle of using special ultraviolet LEDs to attract mosquitoes. This device encloses the mosquitos inside and kills them with high voltage, so you don't have to experience the annoying smell of insect repellants. Note: the item attracts mosquitoes within 20㎡, which makes it suitable for indoor use only.
Safe and Healthy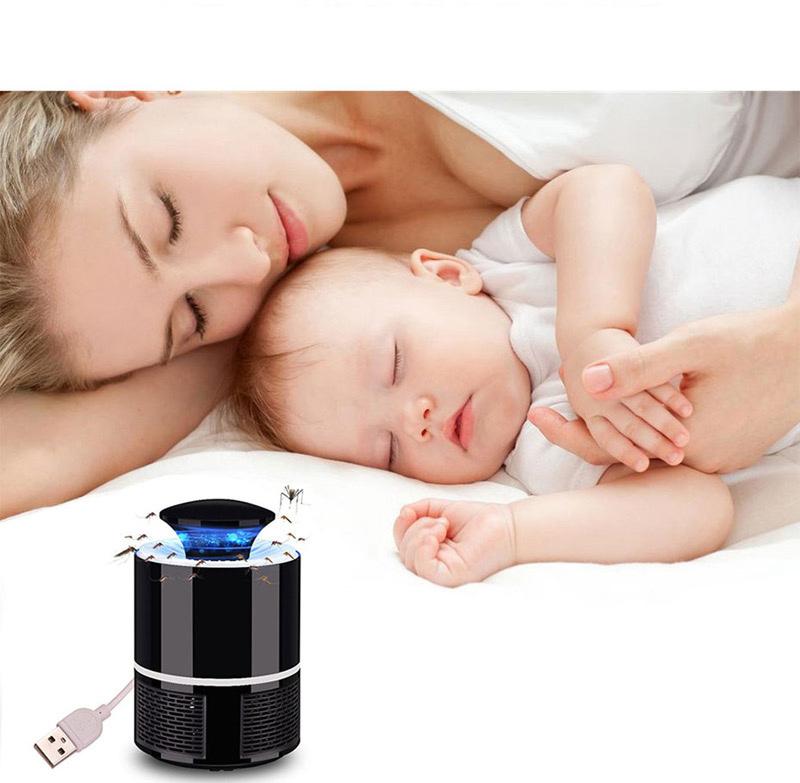 The fan vortex sucks the mosquito in and effectively traps without the need for chemicals that could harm someone in the long run. This support is highly recommended to prevent mosquito bites for pregnant women and children.
Very Quiet Device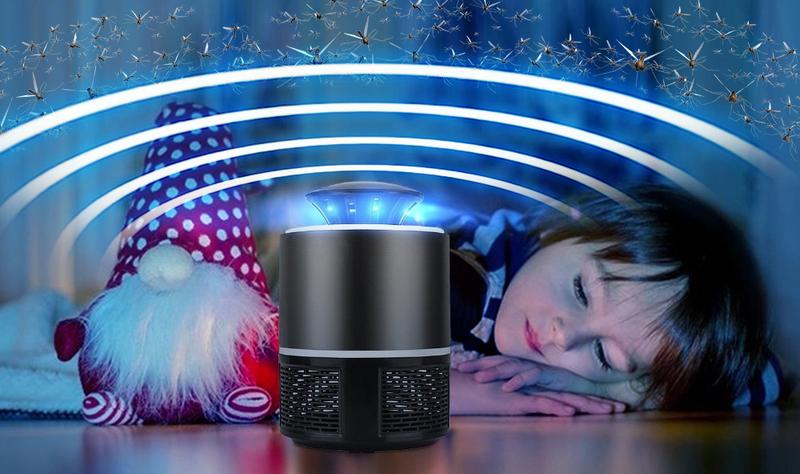 Fight mosquitoes easily! The insecticide works silently (<35 dB) and can offer absolute tranquility. It comes with a one-year warranty for your peace of mind.
Wide Coverage Area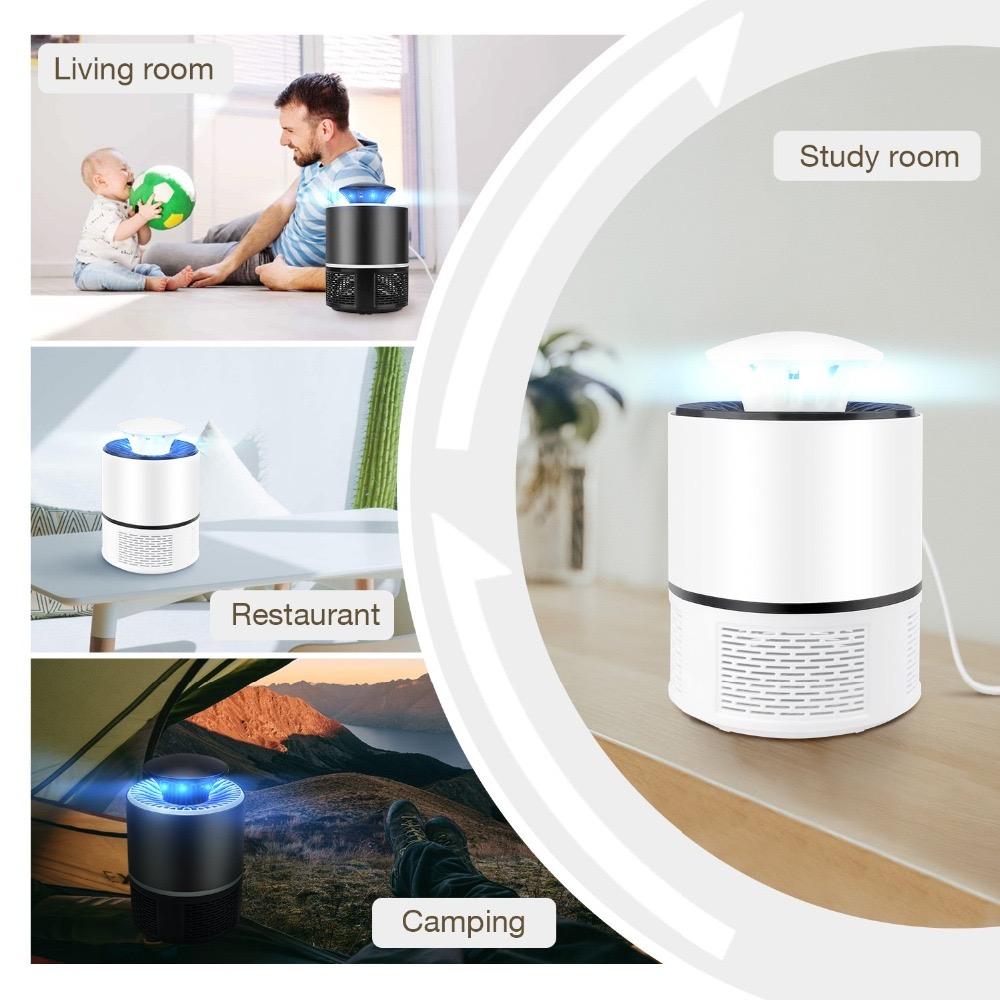 This mosquito repellent lamp can cover a surface of 20㎡; plug the USB cable to turn on the device and relax. There's no setting needed to make this device work, making it ideal for home or camping.
Easy to use and clean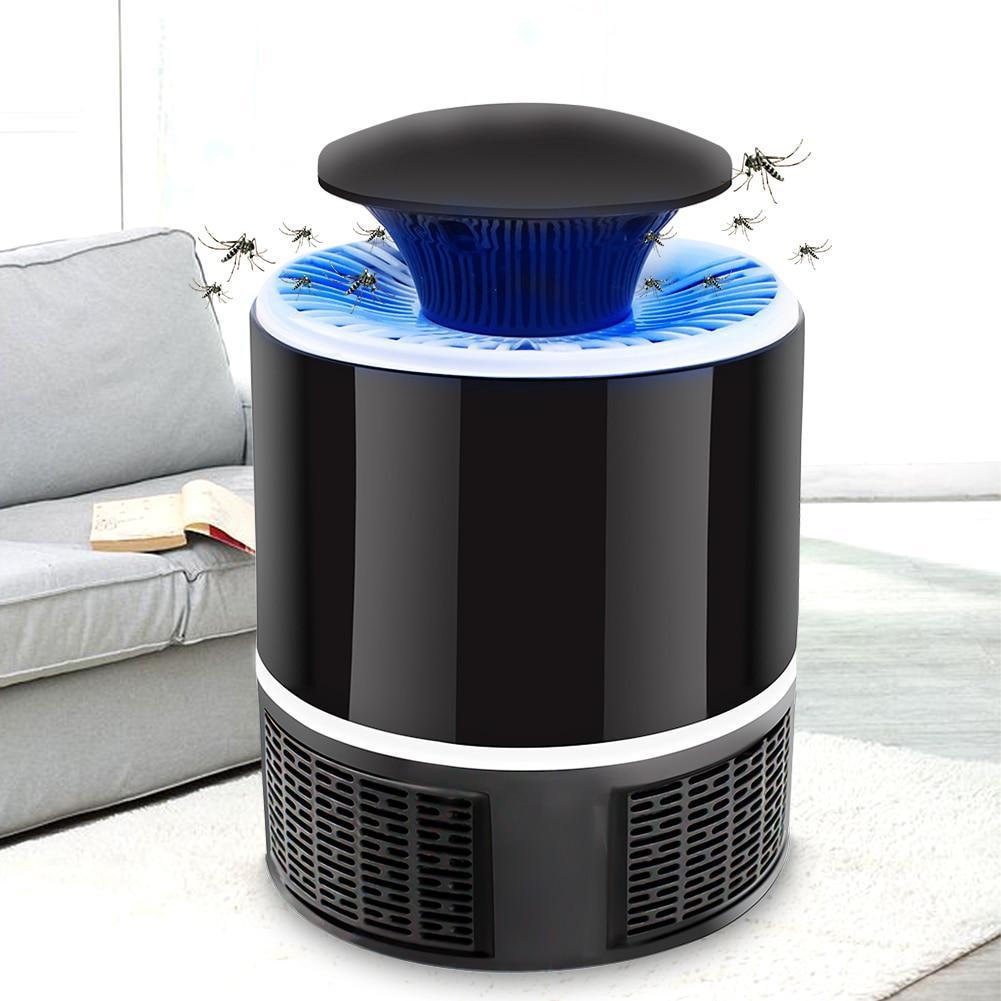 Easy operation and charging with a USB cable; Removable collection tray for hygienic and easy cleaning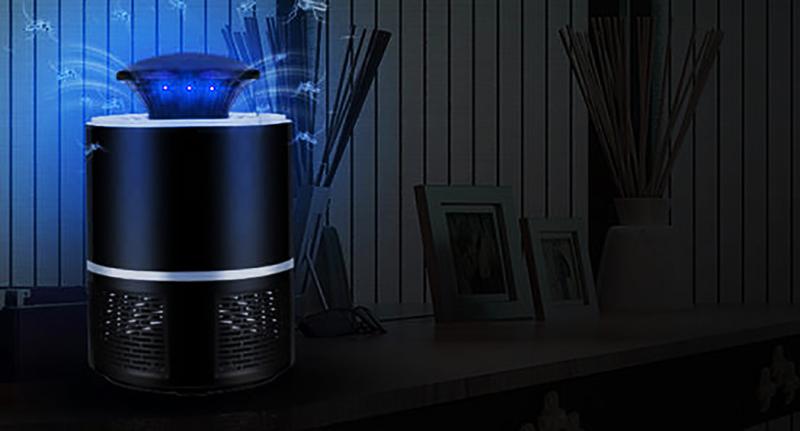 Why Choose SafeBug for Your Anti-Bug Needs?
Easily Kill Mosquitoes: The 365nm bionic violet light wave enhances the attraction of mosquitoes through human bionics technology, enabling precise mosquito trapping. It has a built-in streamlined 360-degree suction fan, which sucks and traps mosquitoes approaching in any direction.
Easy to Clean: The large-capacity mosquito storage box can be easily removed and cleaned with just one simple twist. Please consult the manual for cleaning instructions.
Easy to Carry and Save Energy: The DC 5V safe voltage (low power consumption) and the compact size of the USB power supply make it easy to carry and can be used in bedrooms, halls, hotels, offices, travel, camping, and any places where mosquitoes need to be killed. 100% physics electronic shock, no harm to the human body, and safe for pregnant women and infants.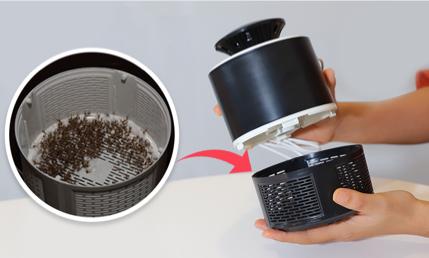 Recommendations:
Place the device 1.6 to 3.9 feet above the ground.
When the mosquito killer is working, turn off other light sources in the room. The darker the light, the better.
During use, please do not approach the machine because mosquitoes are more attracted to people than machines.
Turn on the mosquito trap 2-3 hours before going to sleep.
Please put it in the corner for better results.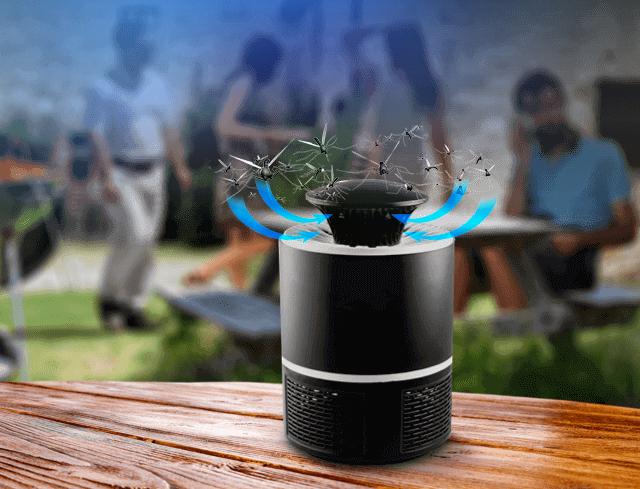 Cautions:
Please avoid dropping the device because it might damage the fan blades.
Do not open the mosquito trap box frequently. Let the fan work until the mosquito is dried and dead.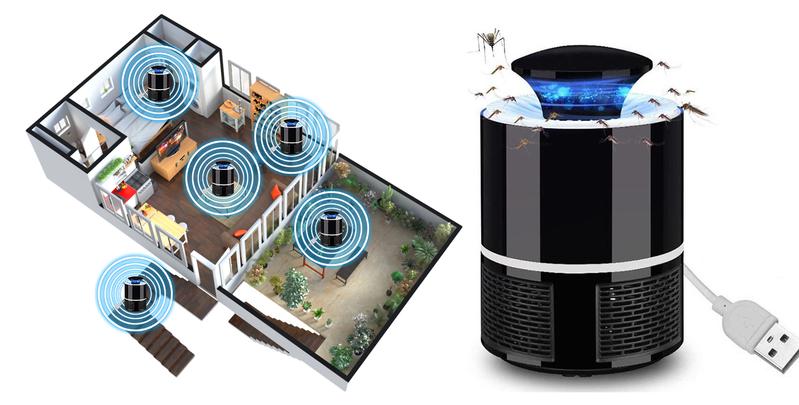 Product Specifications:
Input voltage: DC 5V
Power: 5W
Size: Approx. 19cm * 12cm * 12cm
Package Includes:
1* LED mosquito killer
1* plug adapter
1* USB Cable
1* Instruction Manual