Enjoy the summer and keep mosquitoes under control day and night with BugPod's Mosquito Killer Lamp Bug Zapper. Our mosquito trapper is child-friendly, pet-friendly, and chemical-free!

It's time to get rid of the annoying buzzing sound every time you sleep or protect your family against these small but deadly bugs lurking around in your home. With a simple setup, you can transform your home into an insect-free place so that you'll get peace of mind and security every day.
Why Choose BugPod?
Easy To Use: The BugPod works right out of the box. Just plug it in using the USB power cord and let the lamp do its job. The LED light lures in the mosquitoes where they're quietly sucked into the storage box then killed using a chemical-free dehydration method.
 Powerful & Effective: With a range of up to 200 sq ft, the BugPod is the ideal bug and insect killer for your bedroom, living room, toilet, kitchen, office, etc. You can even use it outdoors in your yard, balcony, or porch areas.
 Whisper Quiet Operation: You won't hear a thing while the BugPod works in the background, making this device perfect for use in bedrooms, nurseries, and other areas of the house where silence is essential.
 Easy To Clean: No messy clean-up! All you need to do is twist off the storage box and empty the dead mosquitoes into the trash. There's enough storage to last you 2-4 weeks or more.
Environmentally Friendly & Chemical Free: With BugPod, there's no need for pesticides or potentially harmful sprays. This mosquito zapper is non-toxic and harmless to adults, children, and pets.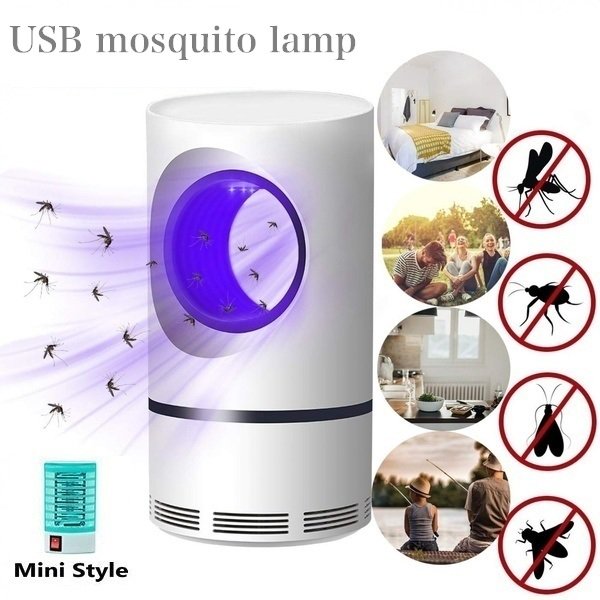 Recommendations:
Before going to bed, remember to turn on your mosquito killer at least 3 hours in advance and place the mosquito killer in a dark area.
When you are not at home, mosquitoes prefer to stay in wet or dark places (such as bathrooms, kitchens, utility rooms, etc.). The USB mosquito killer will be more effective in these places.
After catching the mosquito, please do not unplug the power immediately, let the fan continue to run until the mosquito is dehydrated and dry, and allow the product to use its physical mosquito killing method.
The first use time is more than 48 hours. Turn off other sources and place the device one meter above the ground for better results.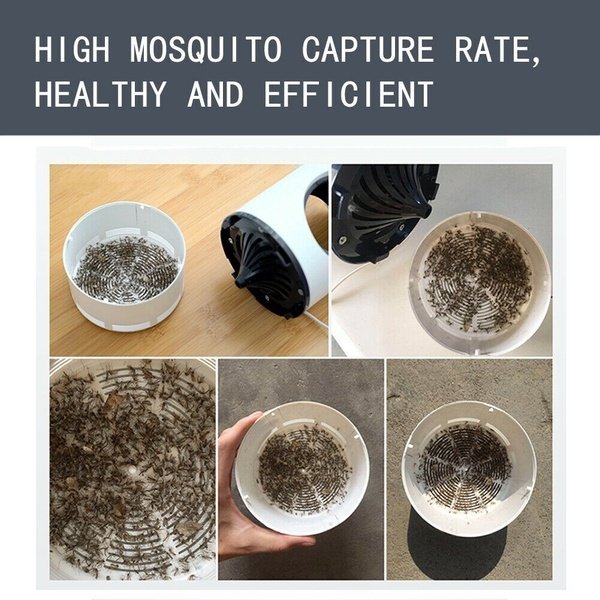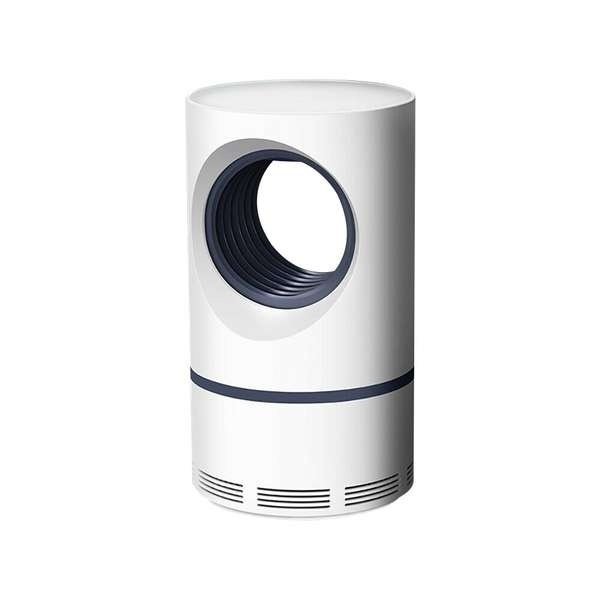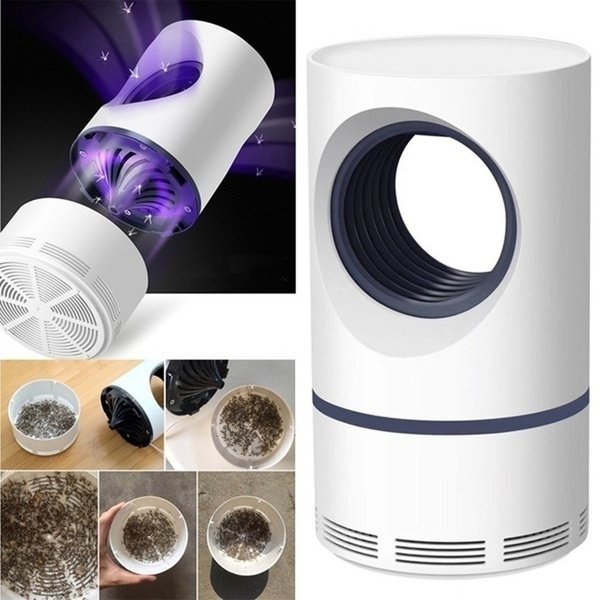 Features:
Ideal for children and pet supplies. Our electronic mosquito traps are 100% safe for humans and pets because they do not contain any chemicals and are non-toxic and non-radiative.
No noise, no smell.
Easy to use. This practical mosquito trap is easy to use and can be connected to any device with a USB port or a regular adapter (not included with this product). At the same time, the UV mosquito lamp is equipped with a light sensor, which can be turned off during the day or night according to your preference.
Easy to clean. Say goodbye to unhygienic products that cannot be cleaned properly! This state-of-the-art mosquito remover features a snap-on design that can be easily removed and cleaned regularly.
Portable design. This mosquito-type sprayer is designed to be practical and compact so that you can carry it with you! The simple shape and the range of 20-40 meters make it more portable!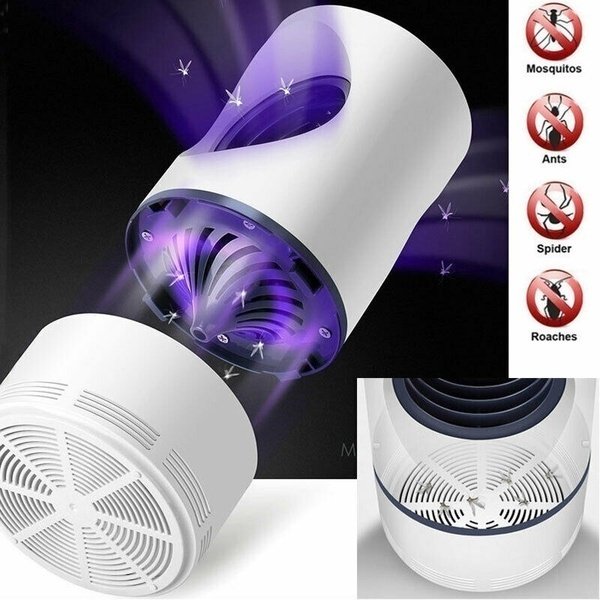 Specifications:
Size: 164mm * 96mm (6.4″ * 3.7″)
Coverage Area: 136 – 200 square feet
Product Name: Photocatalytic mosquito killer
Material: plastic
Color: White
Power: DV 5V-1A
Power cord length: 108cm
Rated power: 5W
Rated voltage: 110V~220V
Package Includes:
1 * Bug Zapper
1 * USB Cable
1* Mosquito Lamp
1* Instruction Manual