Looking for ways to end this mosquito, flies, and other bugs madness in your home? Introducing the TerraZap, the first 2-in-1 mosquito killer lamp that functions as a Bug Zapper and Attractant.
This device comes with 365nm ultraviolet LED lights that attract, trap, and kill bugs instantly with its high voltage grid. Praised for its safety design and physical mosquito control, the TerraZap is 100% safe for babies and pregnant women dealing with mosquito bites. It's free from radiation, toxic, and chemicals. The TerraZap is your family-friendly and eco-friendly solution to the annoying buzzing sounds and bites of flies and mosquitoes at home.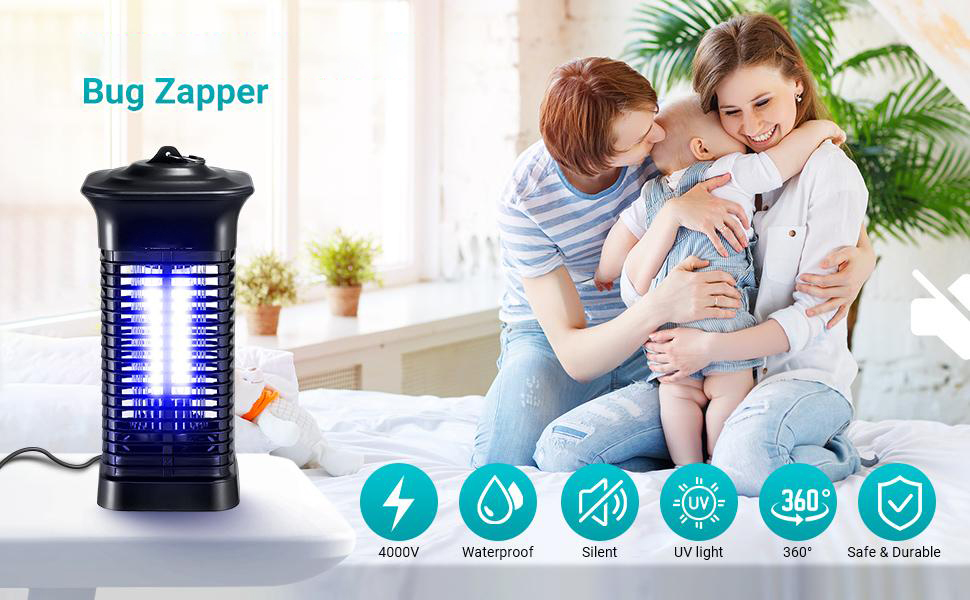 Why Choose TerraZap?
It's perfect for outdoor and indoor use so that you can take it anywhere with you.

It comes waterproof & weatherproof to ensure effective support even in wet places.

Efficient 4000V High Voltage to kill bugs, flies, and mosquitoes instantly.

Silent Working Mode to host a quiet and peaceful operation, especially when you're sleeping.

360-degree Attracting Light to effectively trap bugs without the need for chemicals.

5.9ft/1.8m Long Power Cable–No need for an extension cord

7mm Anti-Shock Grid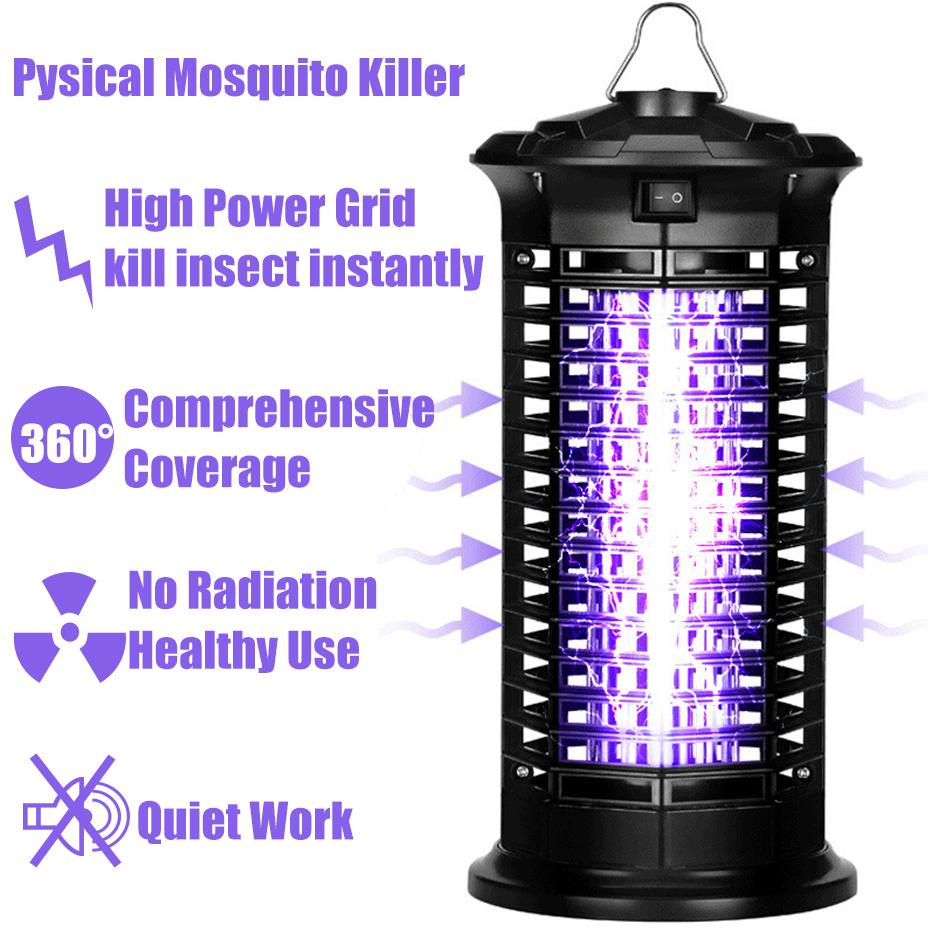 Features:
Effective Mosquito Control – Advanced 365nm ultraviolet LED light attracts insects into the device, then captures and kills them through the high voltage charging metal grid.
Safety & Reliable – Physical Mosquito Control technology + Safety Cover with a gapless then 7.55mm(0.3in). No radiation, non-toxic, chemical-free, safe to touch, eco-friendly, and healthy for family use.
360 degrees Large Working Area – The insect killer lamp is great for indoor and outdoor use. Its 360 degrees UV Physical light provides a 20-50 square coverage that reinforces a larger working area than other products. Place the device on a flat surface or hang it with a convenient ring anywhere. The power cord provides expanded placement possibilities.
Durable & Easy Cleaning – The mosquito light killer collects insect debris at the bottom of the tray, which can be easily removed for cleaning (cleaning brush included). The TerraZap is made of ABS material to ensure a durable, flexible, oil and wear-resistant, nonflammable, and longer use.
Safety Operation, Wide Application – The TerraZap's ultra-quiet working mode is excellent for night use to prevent disturbance while you're sleeping. Perfect for indoor and outdoor use, as BBQ party, kitchen, bedroom, etc.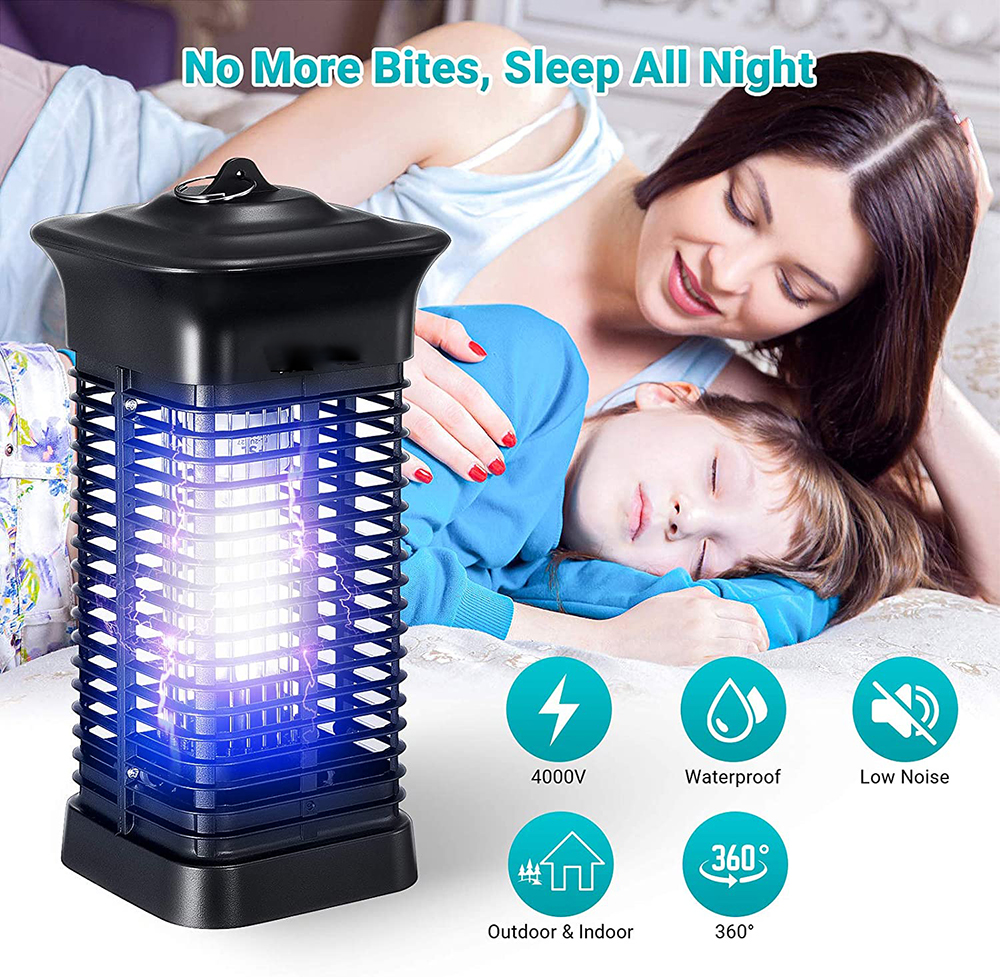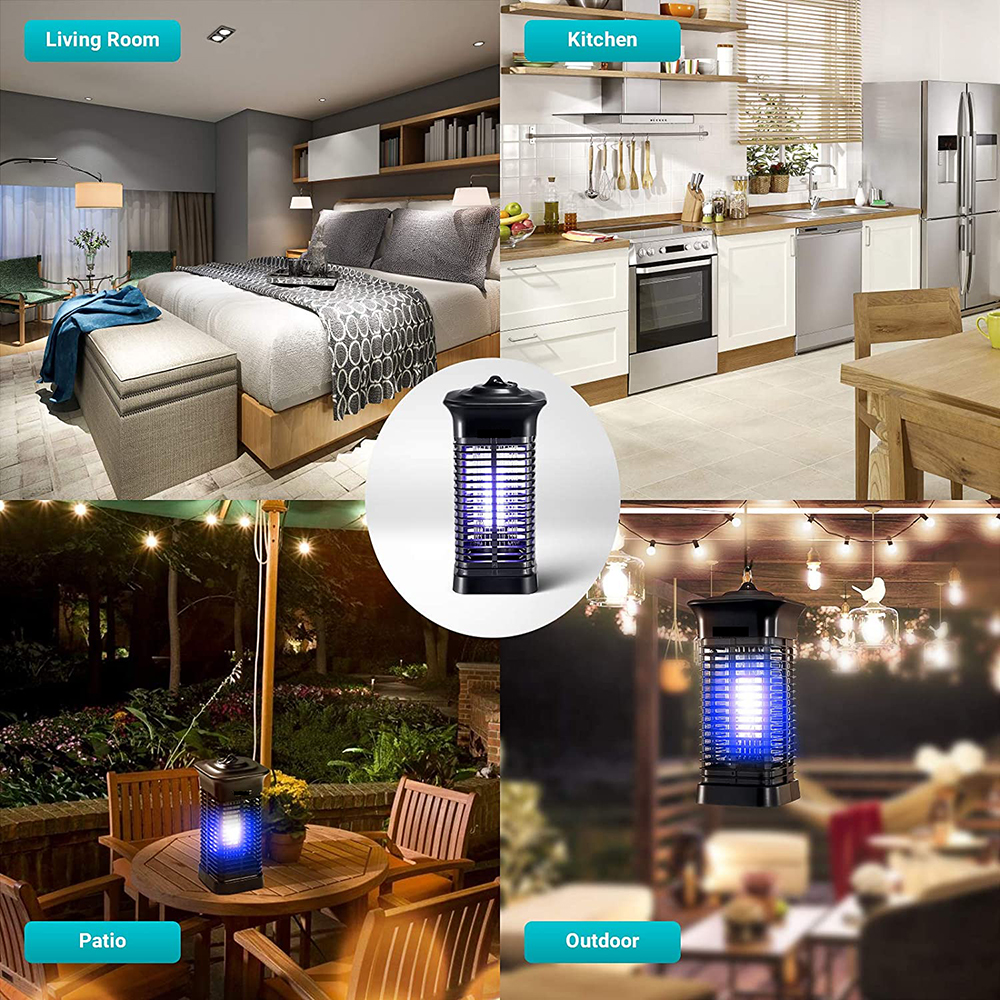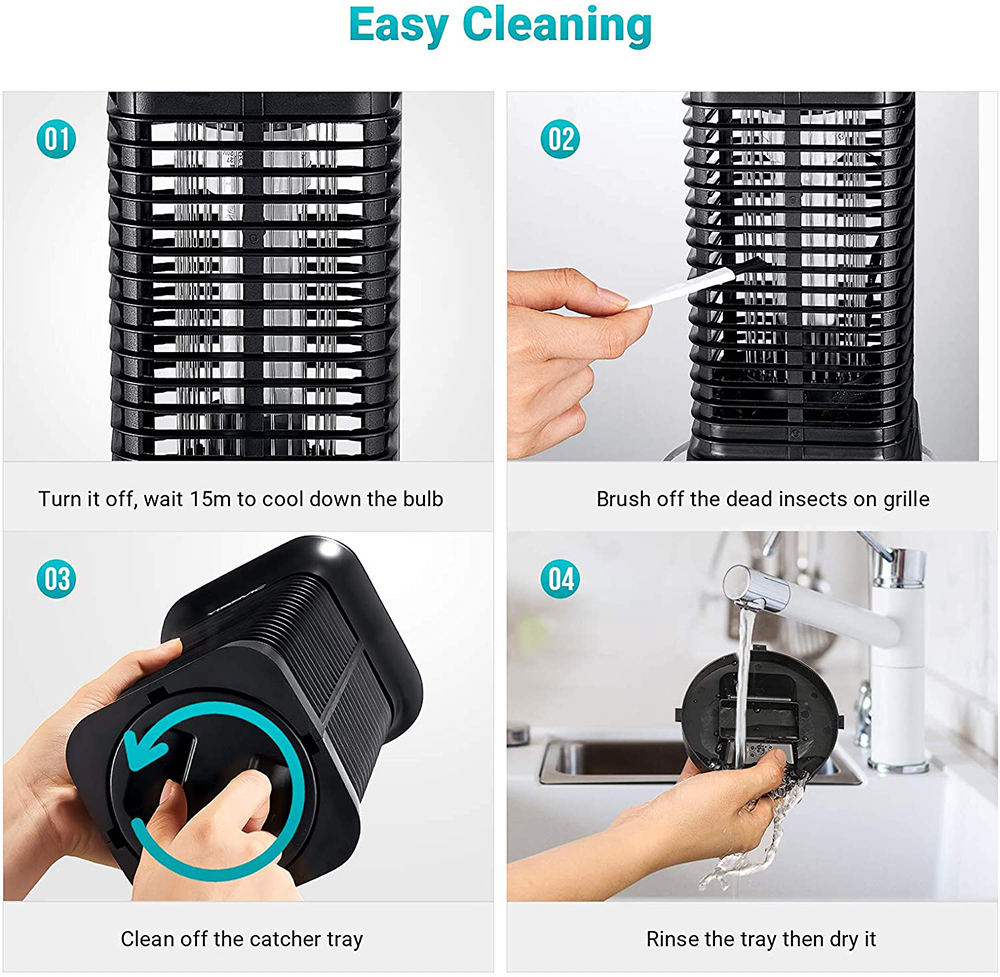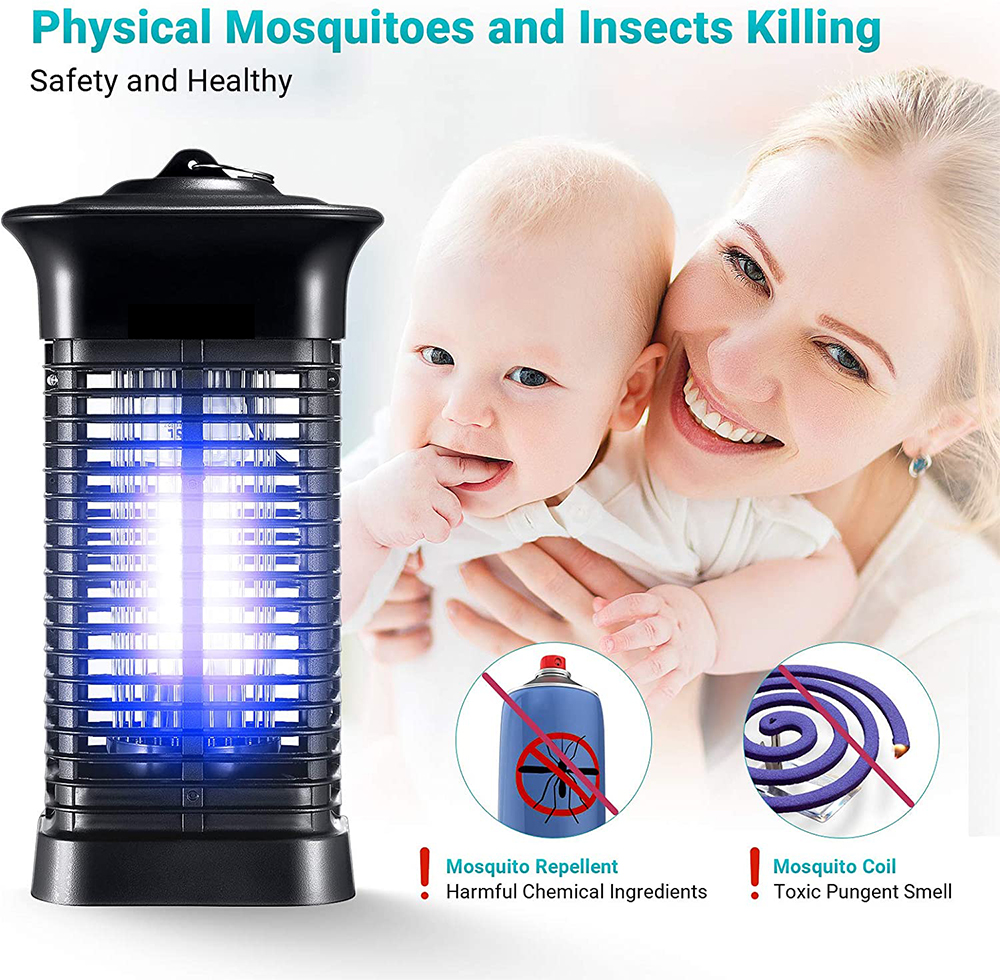 Specifications:
Plug: EU/US/UK (optional)
Color: Black
Rate Power: 4W
Input: 100-240V 50-60HZ
Suitable for: Indoor and outdoor
Applicable Area: 20-50 square meters
Item Size: 282 * 137 * 137mm/ 11.1 * 5.4 * 5.4in
Item Weight: 560g/19.8in

Packing List:
1 * Mosquito Killer Lamp
1 * Clean Brushes
1 * User Manual