Protect essential files, prolong paper life, and preserve beautiful memories with Papercue!
This two-roller thermal laminator comes with a 3-in-1 function that perfectly laminates your favorite photos, important documents, and other files of various sizes. From pouch to A3, this smart laminator will deliver an excellent finish whenever you use it.
This machine uses an "over glue flat" technique to prevent bubbles and folds and ensure top-notch quality comparable to high-end brands. The Papercue comes in an innovative, smooth-finish appearance and well-engineered plastic shell that creates a beautiful atmosphere and stylish feel to your home or office setup.
Unlike other outdated and poor quality "over glue flat" machines, our Papercue Two-Roller Thermal Laminator comes with a completely new style that changes the status quo of innovation.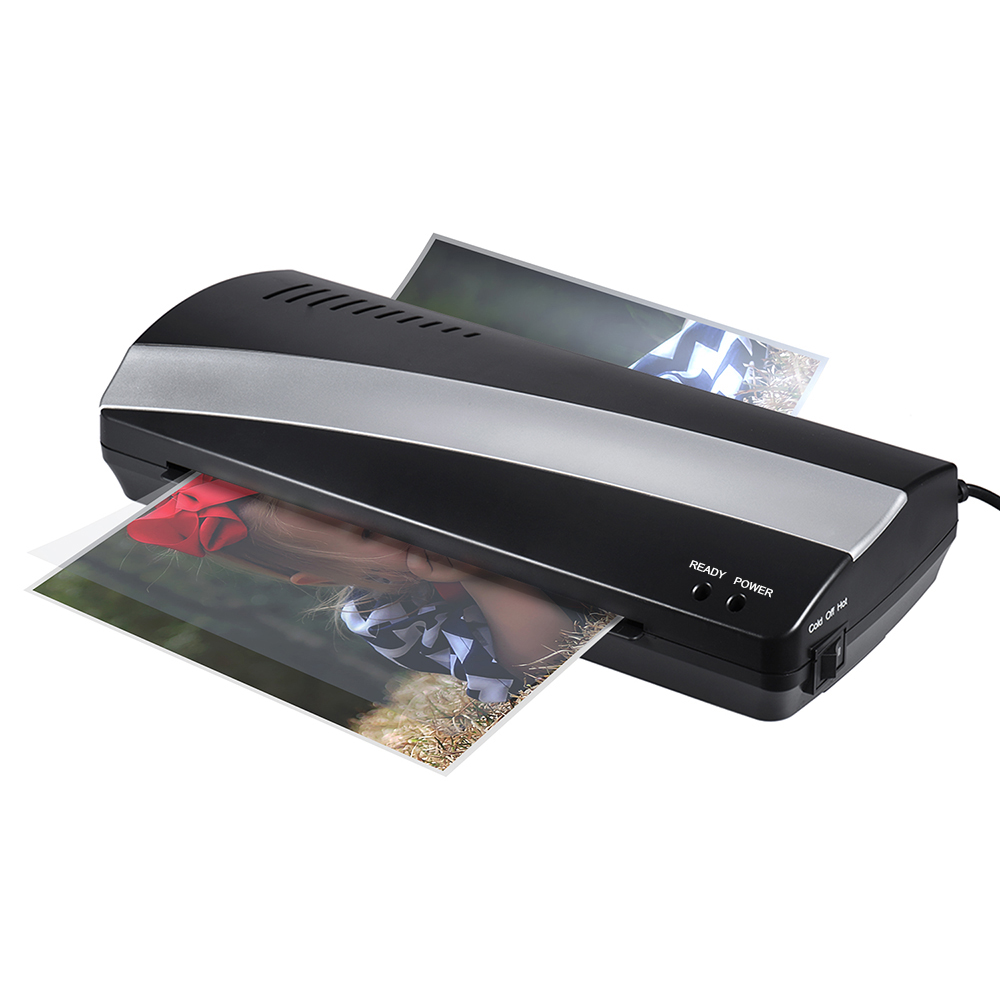 Papercue is a Hot and Cold laminator that's PERFECT for photos, papers, documents, etc., that uses the A4 size. This machine can be widely used in school, office, home, and restaurant. Fast start-up, easy to operate—that's the Papercue!
HOT & COLD SYSTEM OPTIONS
There are two laminating ways: the thermal and cold laminating modes, which are perfect for different types of laminating pouches. The hot mode only takes 3 minutes to warm up, definitely a time-saving choice. On the other hand, the cold mode is great for special and delicate old pictures and documents.
FAST & SMOOTH LAMINATING
The two-roller design ensures the efficiency and smoothness of the lamination. An amazing 250mm/min speed can improve your work efficiency and avoid wrinkles, blistering, and curling, which creates a faster, smoother, and quieter working condition.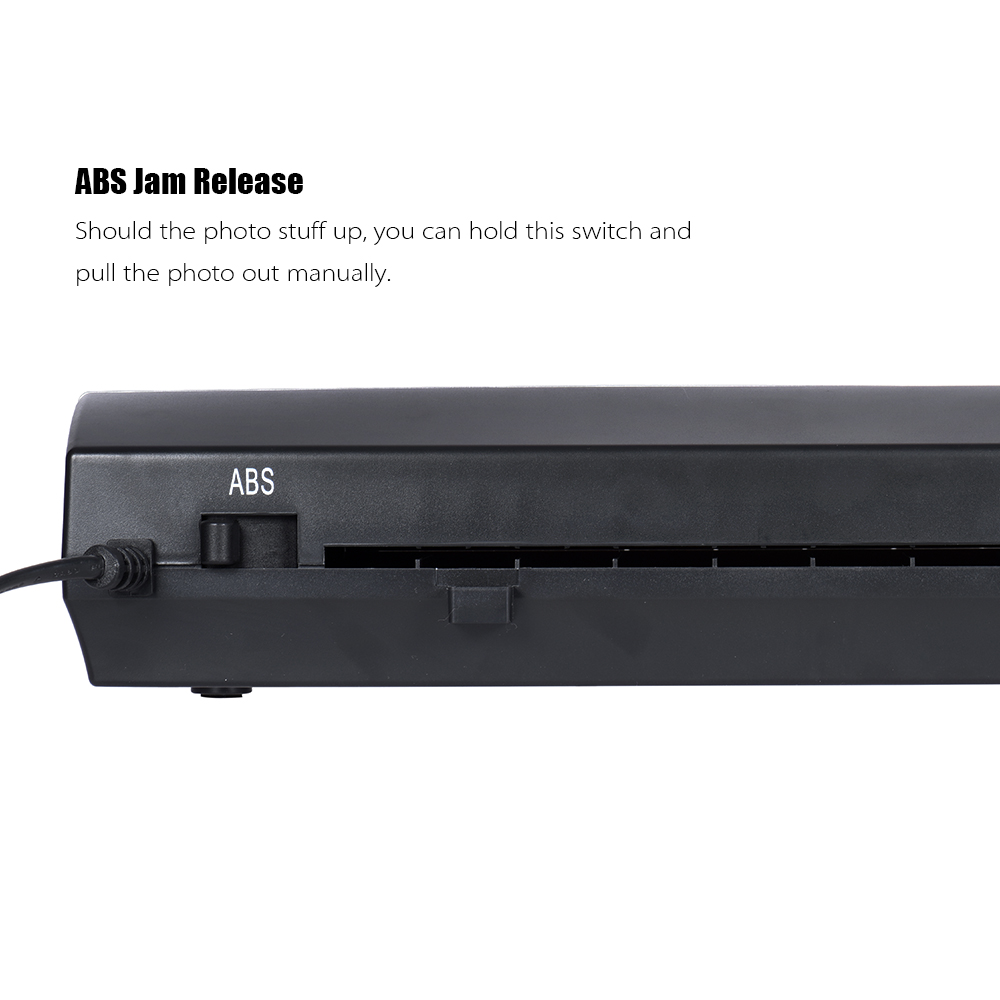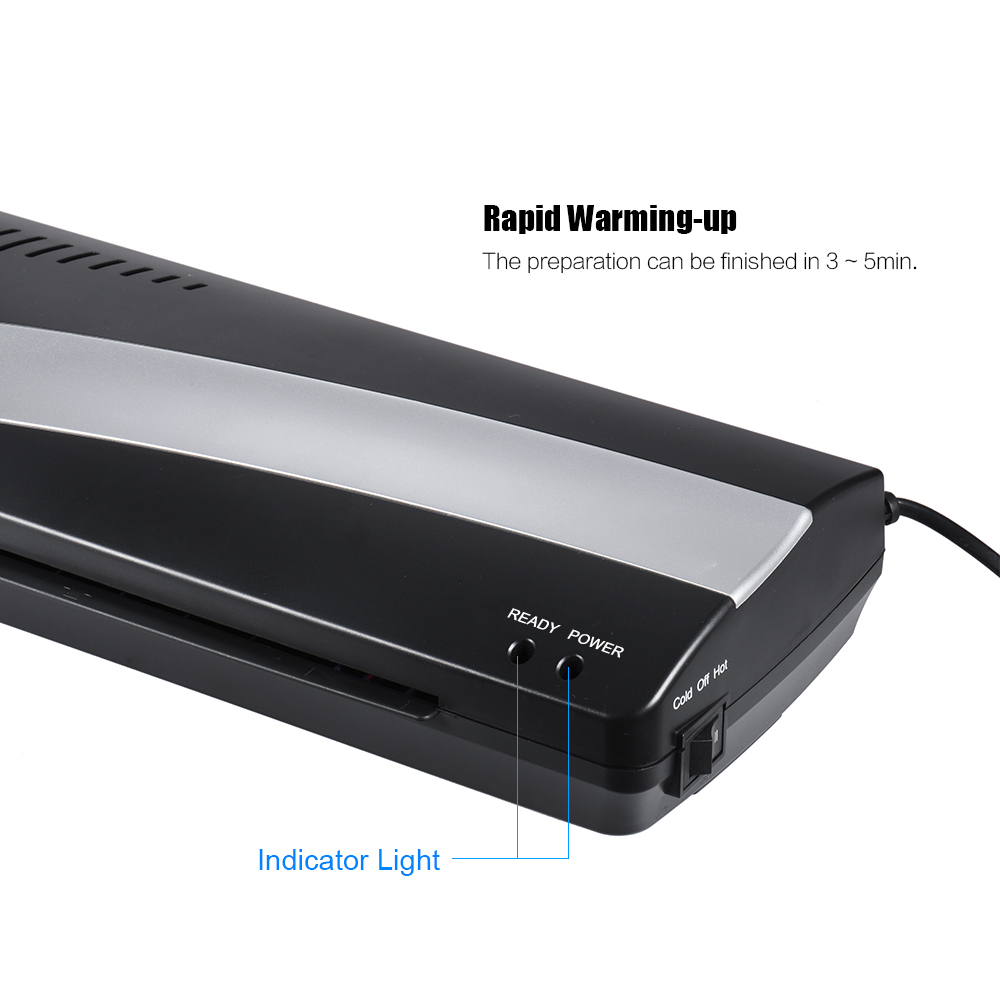 Features:
Cold and Hot laminator for photos, papers, documents, etc. Protect all your files against unexpected wear or modification.
Rapid warming-up. The machine only takes 3~5min to warm up or wait for the working state indicators to flash the signal.
Compatible for A4 size. The Papercue's entry width of 330mm, speed of 250mm/min, and pouch thickness of 80~125 Mic are suitable for all sizes.
ABS jam release switch for re-centering or manual removal.
With louver for quick heat dissipation.
Compact & lightweight.
Products Detail

Products Specifications:
Item Model Number: 803
Product Material: ABS + Metal
Max Laminating : 0.5mm
Maximum Laminating Width: 330mm
Laminating Thickness : 0.16mm ~ 0.25mm
Compatible Paper Size: A3
Laminating Speed: 250 mm/mic
Voltage: 220-240V/AC 50Hz
Normal Color: Black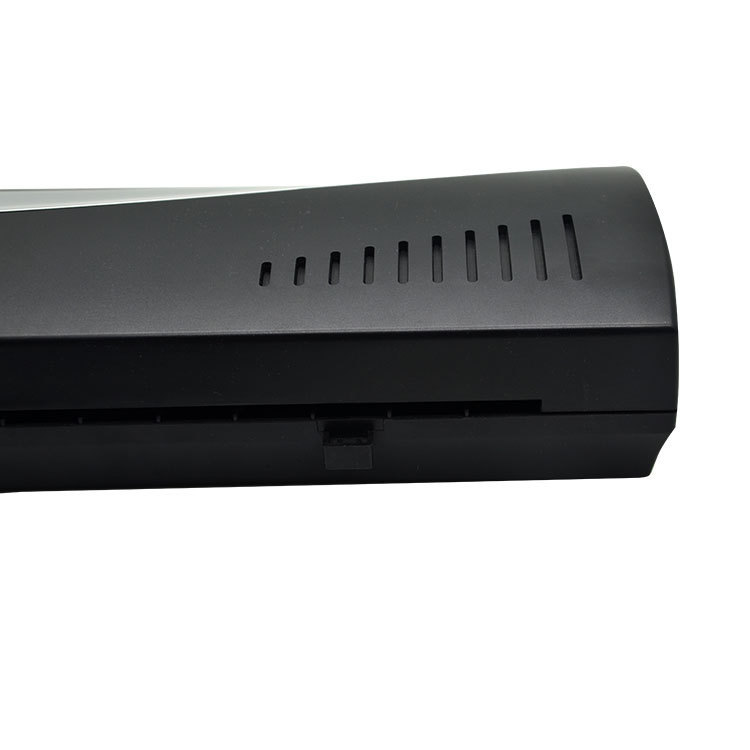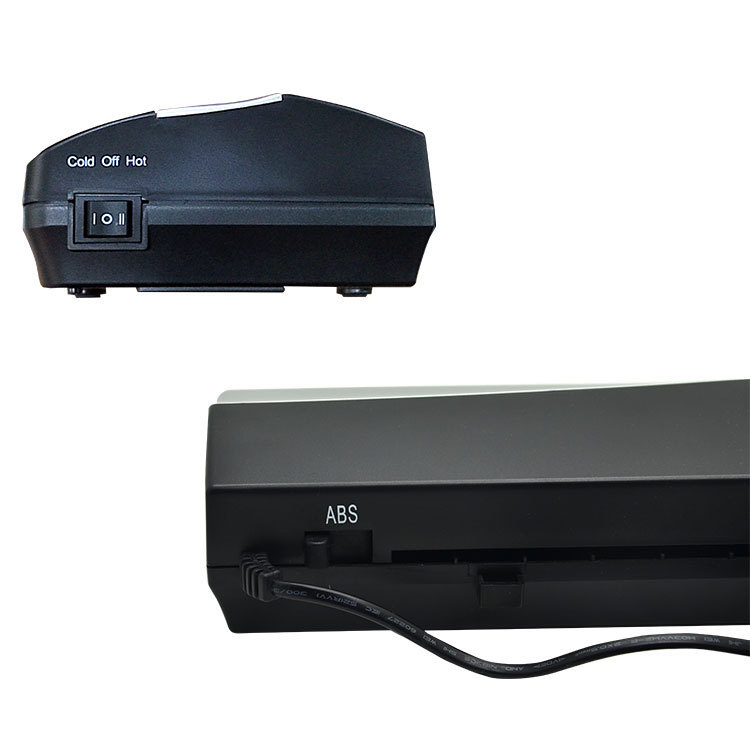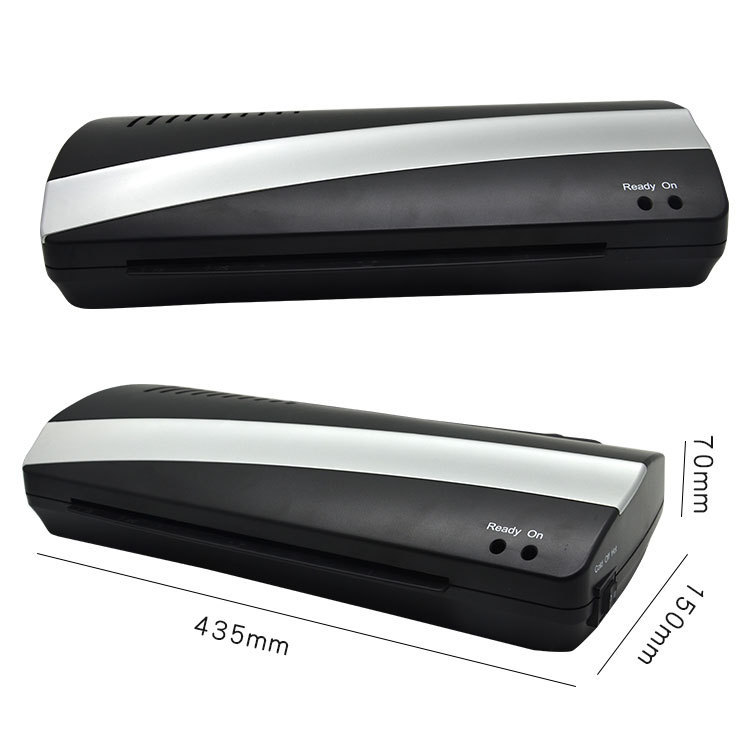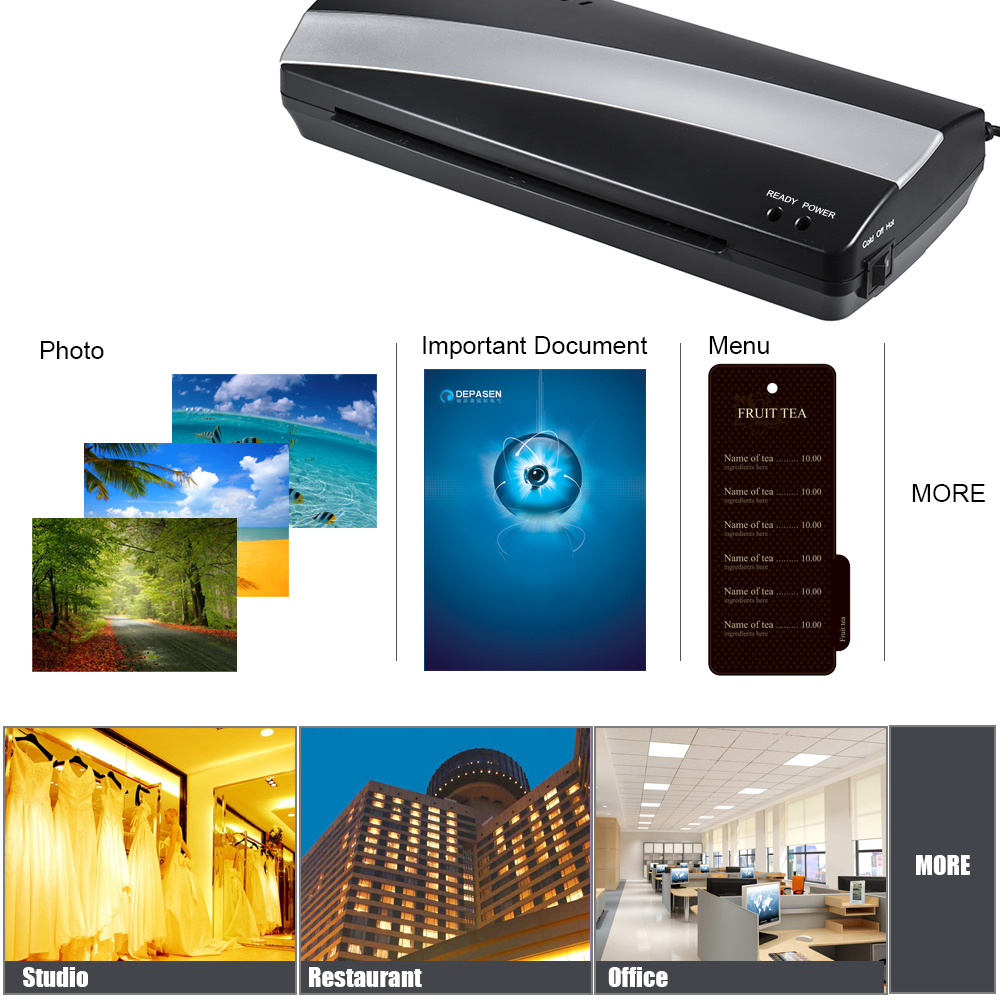 Notes:
If you turn it from warm to cold, please wait for 10min before you start laminating.
Rapid warming-up can be ready for 3~5min, with working state indicators.
Compatible for A3 size, entry width 230mm/9″, speed 250mm/min, pouch thickness 80 ~ 125Mic.
ABS jam release switch for re-centering or manual removal.
With louver for quick heat dissipation.