Why Choose Fission 1000 Laminator Machine?
Perfect Laminating Effect, All-New Design, Good service
You might be looking for a laminator that fits in with your home or office decor or one that's highly portable. Whatever your needs are, the Fission 1000 Laminator Machine is here to help you achieve them!
Fast 4-minute Warm-up.

Built-in Punch and Timmer Design.

An Innovative Heating System without bubbles.

Lamination Speed up to 400mm/min.

Free 10 High-Quality Thermal Laminating Pouches.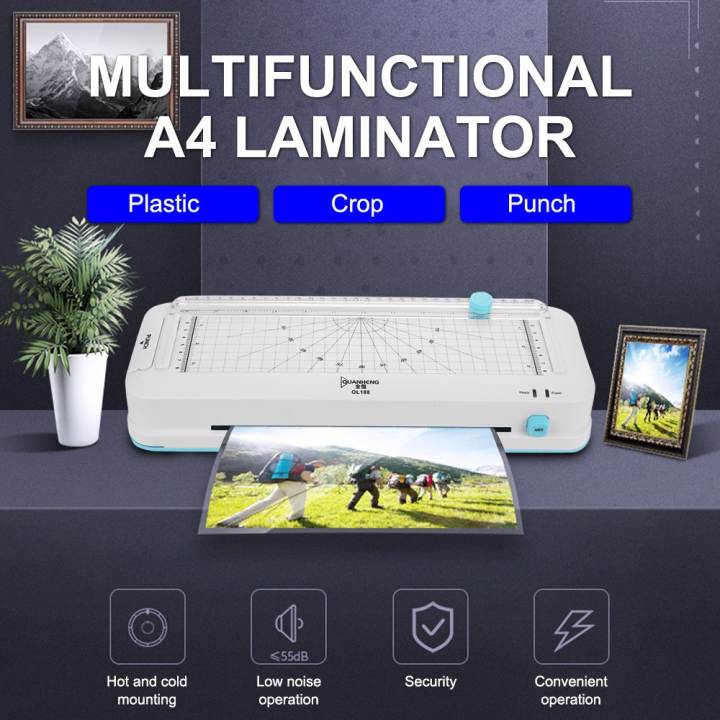 Maximum Laminating Width: 230mm

Lamination Foil Thicknesses <0.5mm

Heating System: 2-roller system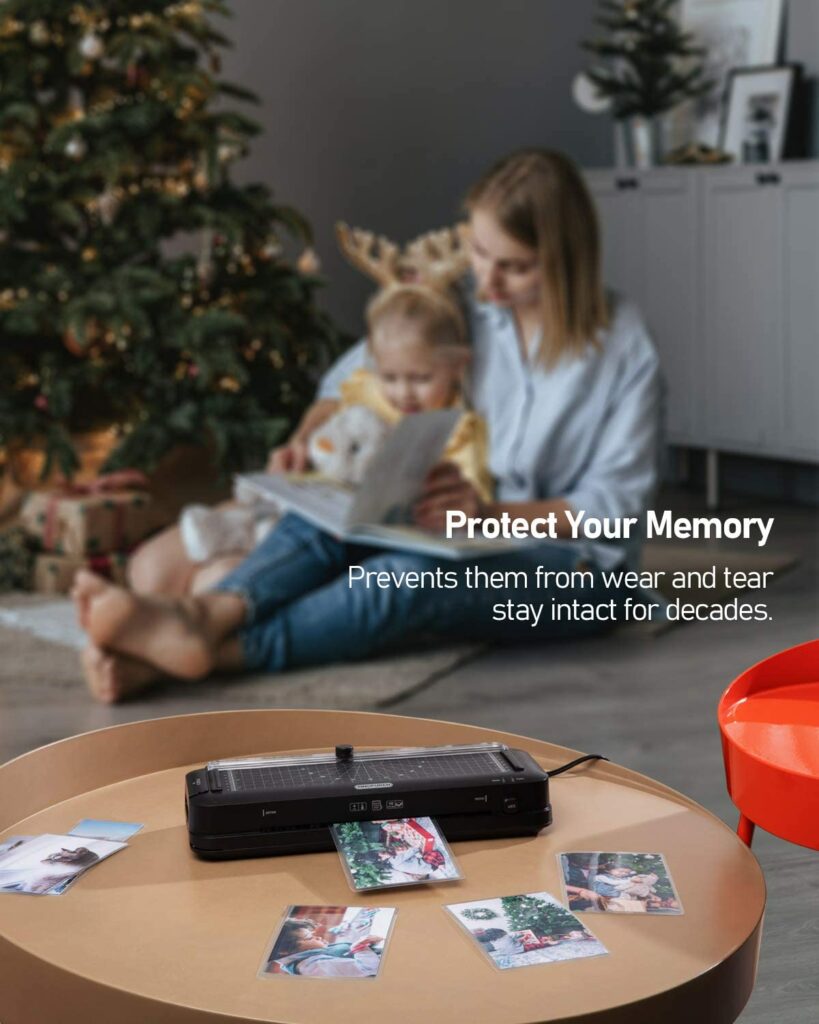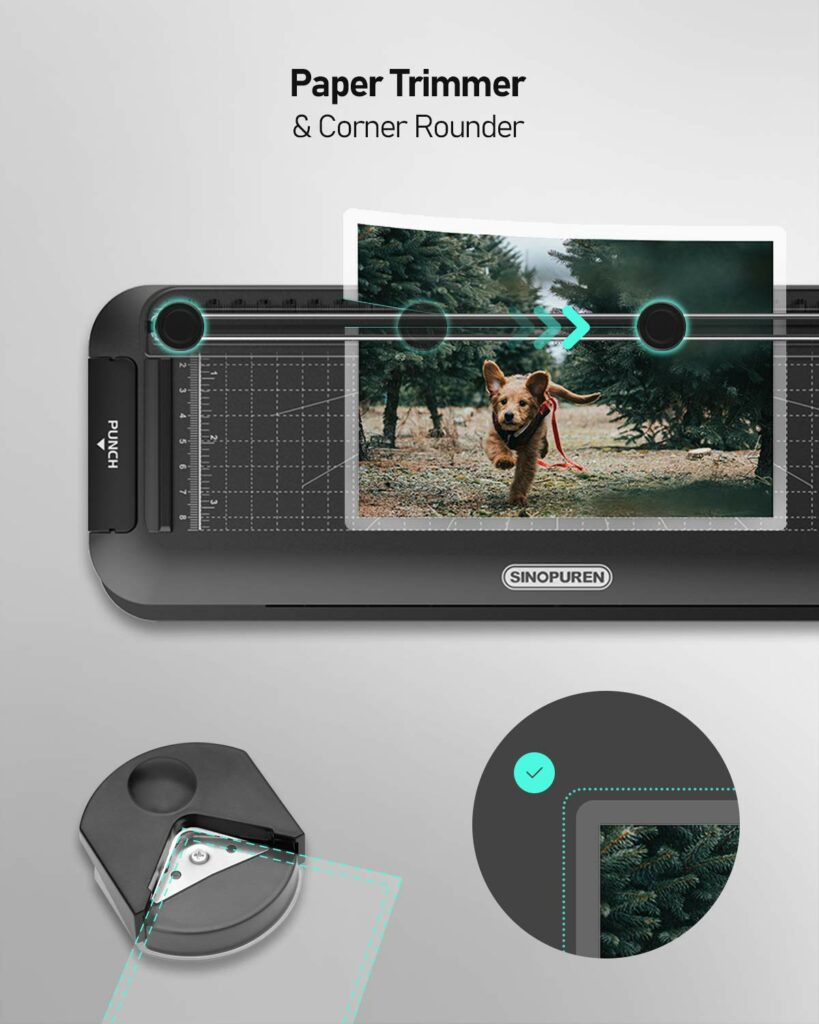 Support the size of the laminated things, the physical size only for reference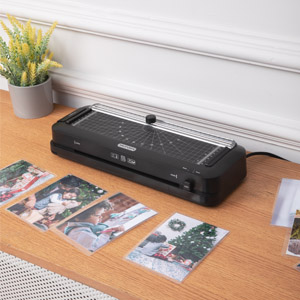 Note: the sample items are for size reference only. The thickness of hard objects such as credit card/ID card/notebook does not support plastic seal (suitable for photos/business cards/files/papers with a thickness within 0.5mm).
A Wide Range of Uses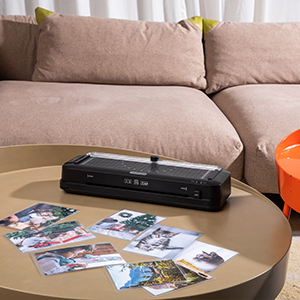 Laminate your most cherished photos and k

eep a good moment for a long time;
Laminate various important documents, such as business license, examination certificate, qualification certificate, etc.

Laminate informative material like

documents or other things you want to keep for a long time (drawings, notifications, business cards, contracts, etc.).

Laminate menus of your restaurant to ensure they'll last longer and save you money from printing fees.
High Efficiency in Lamination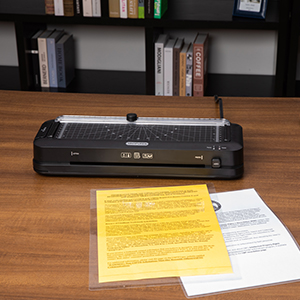 The Fission 1000's maximum laminated width of 9 inches is also suitable for A4-sized documents. To use, preheat the machine for 2-4 minutes or wait until the indicator light turns green. Once the signal is set, you can start laminating your documents with the Fission 1000's 300mm/min lamination speed.
This laminator machine has an ABS Anti-Jam function. If you incorrectly insert your document and caused paper clogging, the machine will not proceed in laminating to prevent damages. To fix this, remove the jammed paper, turn on the power button, and continue laminating.
2 Roller System-Fast Warm-up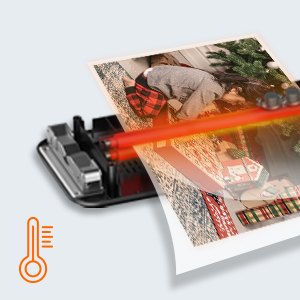 The Fission 1000's Double Roller System with a quick 3-minute warm-up ensures fast heating and even heating for a better laminating effect of your important photos or documents.
Laminating Speed: 300mm/min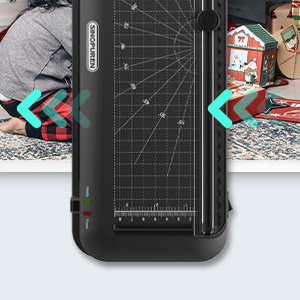 Fast laminating speed of 300mm/min to boost your efficiency and Protect and Preserve your important files.
Not Too Hot on the Surface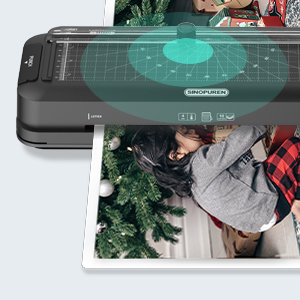 Using temperature control material technology when laminating or finished, the surface temperature never higher than to burn your hands, great for home and school use.
Built-in Pouches Release Button-ABS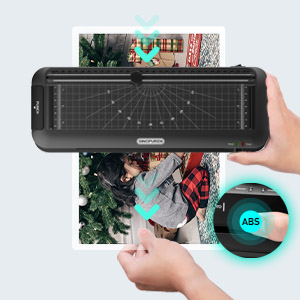 In the case of paper jams, you can easily press the pouch release button to solve it. It won't damage your machine.
Built-in Paper Punch-2 Holes Puncher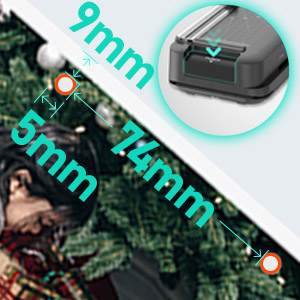 This feature is a very unique and important accessory integrated into the Fission 1000's design. With the 2 holes puncher, you can easily DIY any photo album, menu, song list, and so much more for better safekeeping.
The distance between the two holes is 74MM, and the diameter is 5mm.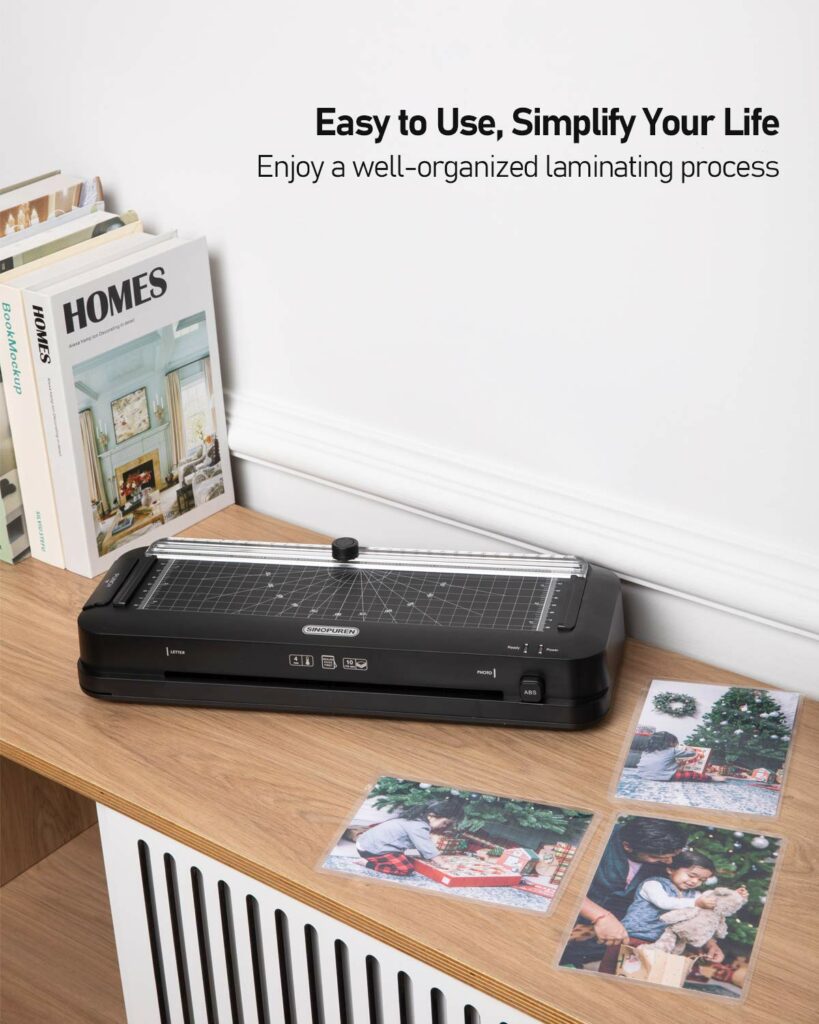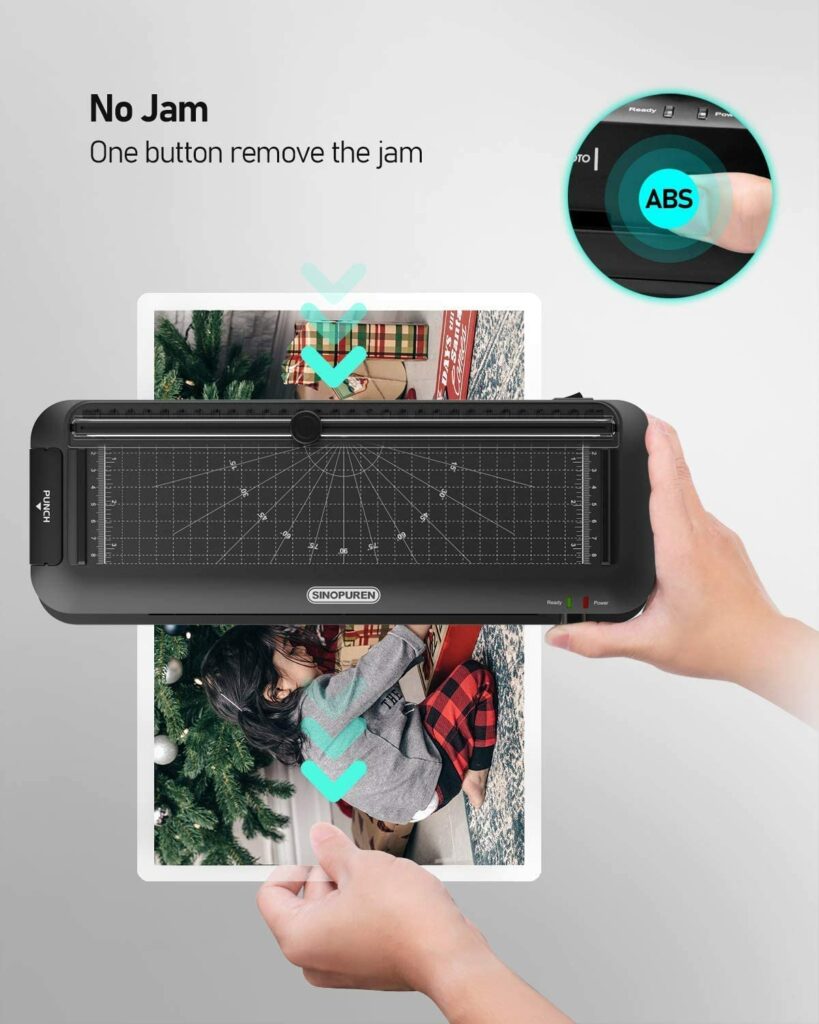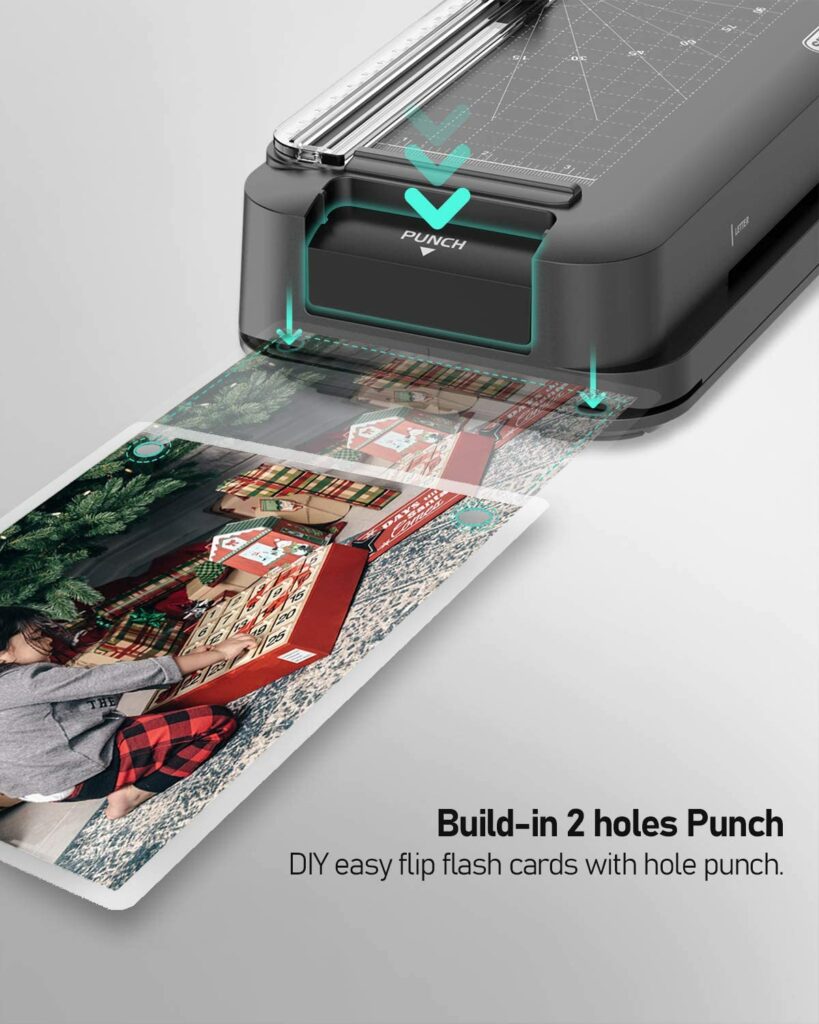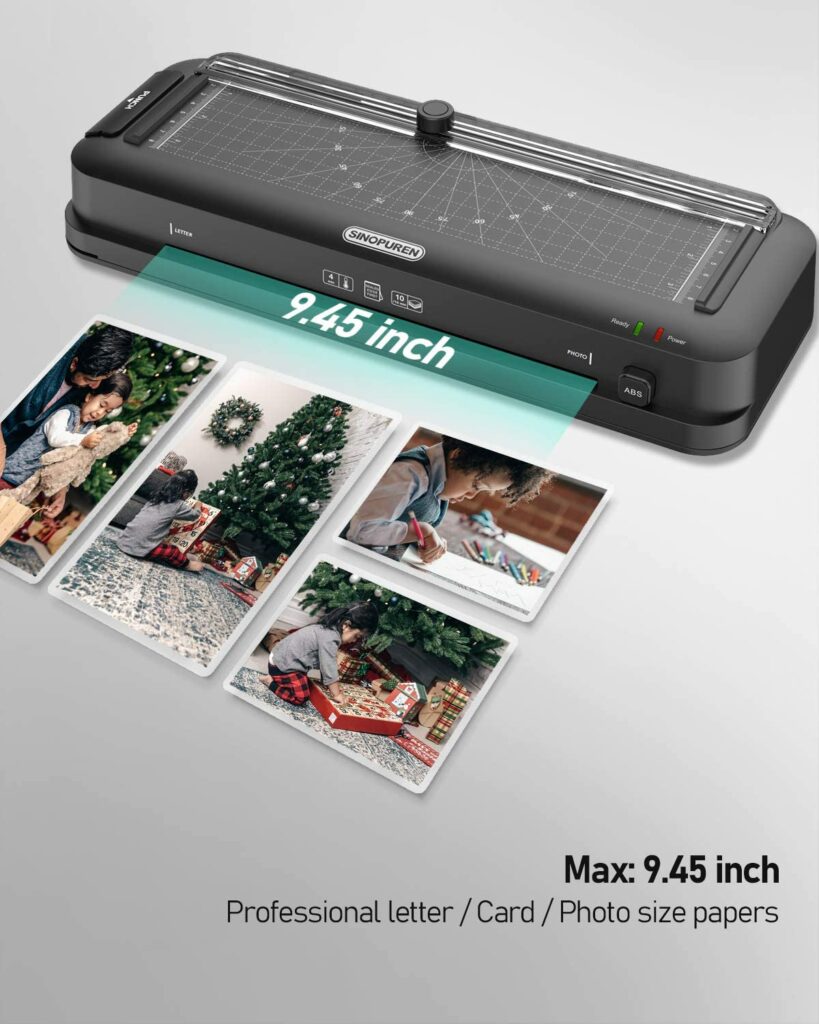 How to Use the Fission 1000?

Step 1: Place
Place your file inside the laminating pouch.

Tips:

Center your item inside the pouch by checking that you leave a laminate margin on every side for best sealing results.
Step 2: Insert
Place the Sealed End of the pouch into the machine, with the open end following behind.

Tips: 

Ensure the pouch lines are up to the opening to prevent an uneven or angled feed through.
Step 3: Lamination
Avoid pulling or obstructing the pouch when laminating.

Tips:

The fill will be hot when it exits the laminator, but no too hot.
Cut/trim pouches only after lamination.
Packing Includes:
1* Sinopuren 9'' thermal laminator

10* Laminating pouches

1* User manual

1* Service card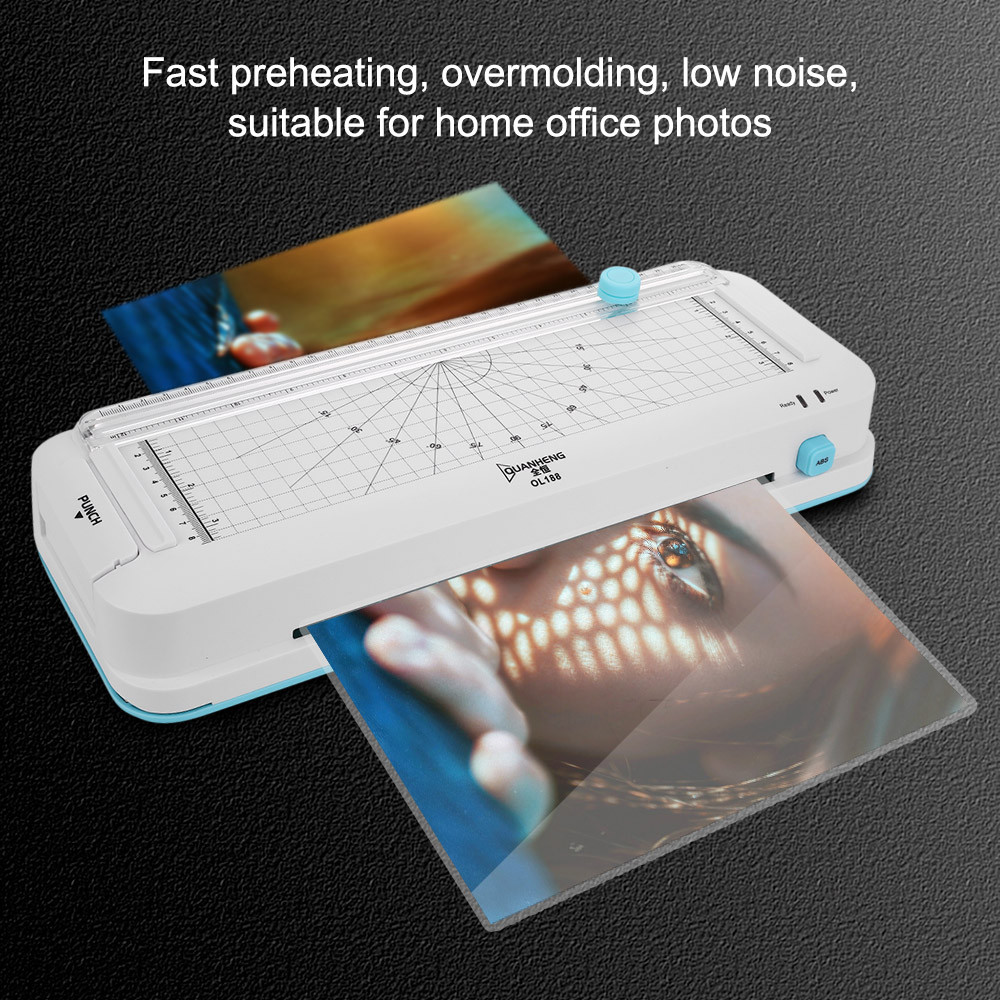 Dimensions:
14.9*5.5*3.2 inches

Weight: 2.30LB

Working Temperature: Approx.125℃

Power: 120V, 60HZ