Get Your Lamination Needs Done with Deux-Prints — Every Designer and Artist's Go-To Laminator Machine!
Got a photo or document that needs safekeeping or a presentation or portfolio that needs to be protected from moisture? Stop blaming carelessness. Instead, preserve them by laminating using Deux-Prints Laminator Machine!
Our one-of-a-kind laminator gives you the full feature to save every photo, menu, document, and even bookmark from deteriorating right away. With hot and cold lamination support, you can safeguard anything that fits the size of the Deux-Prints.
Restaurants, offices, and schools use this device to ensure all documents and photos last for a long time. And you can get this excellent device today at a very budget-friendly price!
✅ Easy, Fast, and Reliable Lamination with zero to minimal paper jamming
✅ Suitable for all types of paper, including heat-sensitive, inkjet-printed documents
✅ Continuous laminating once warmed up
✅ TRUSTED by designers and artists for laminating photos and portfolios
Why Choose Us?
The Deux-Prints Laminator Machine is a personal laminator designed for hot and cold lamination that fits school and office supplies.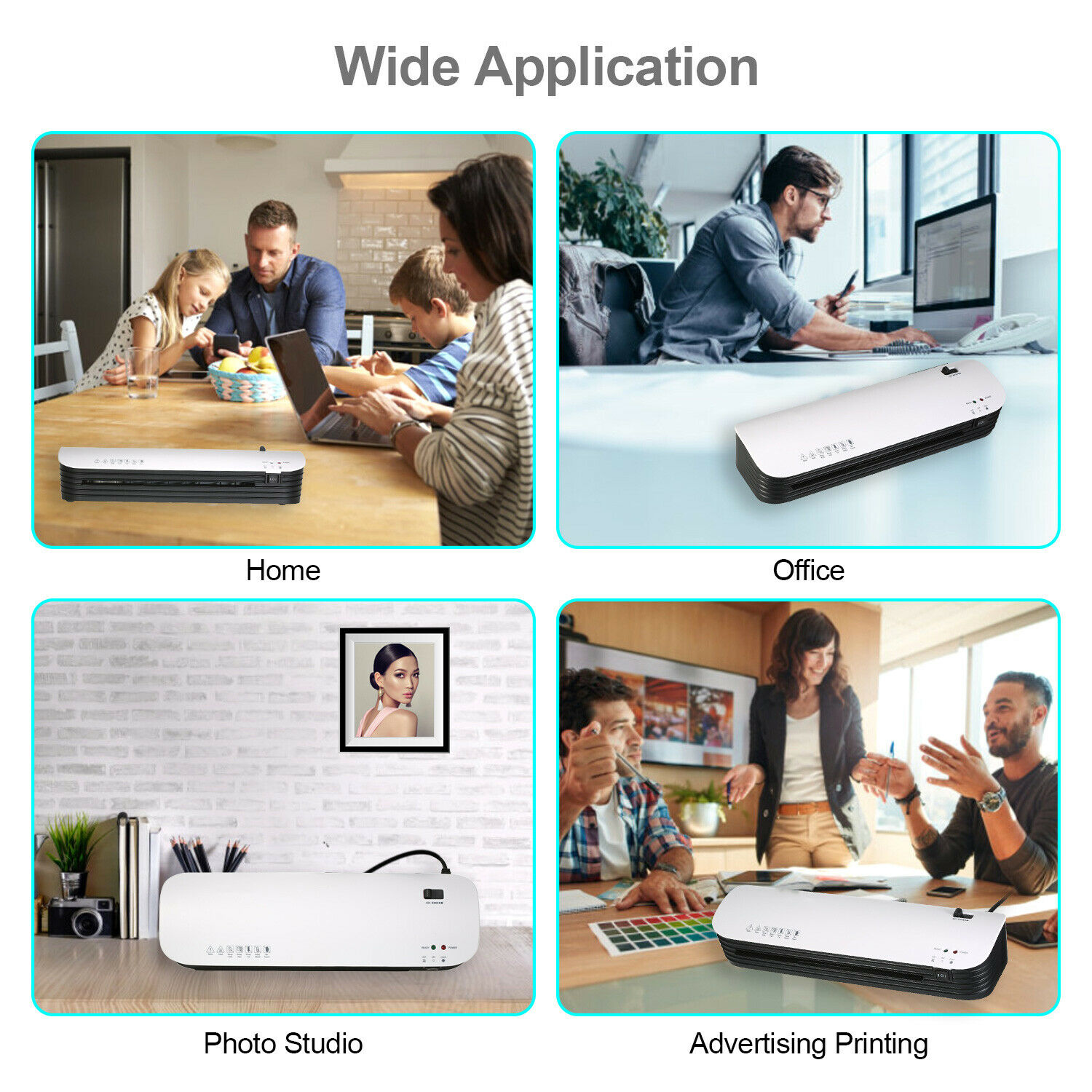 Entry width is 230mm, suitable pouch size is from credit card size (54*86mm) to A4 extent, minimum laminating thickness is 160 (2*80) microns, and the maximum thickness is 250 (2*125) microns.
Includes a complete set of tools to cover your laminating needs. You can use the paper trimmer to precisely cut your laminated document or cut-off pointed edges to prevent damage or injuries.
Start laminating right away with 20 pouches included in your purchase.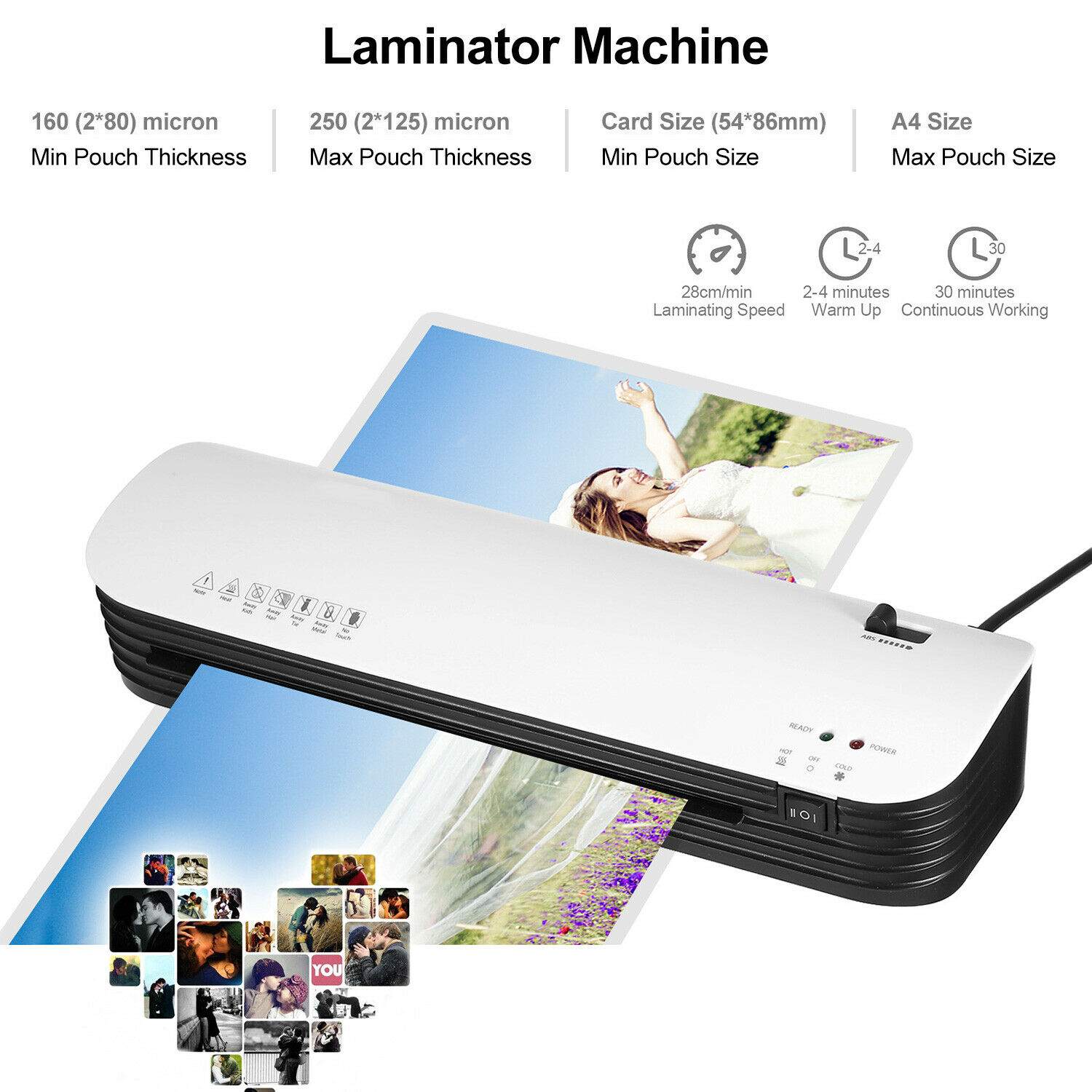 Controlled by a rocker switch, easy to operate, adjust to switching cold laminating or hot laminating mode. The operating temperature range is about 115-125℃, and the shell temperature is about 30℃.
For HOT laminating, select the HOT setting. HOT laminating can begin when the green Ready light comes on (approximately 2-4 minutes heat-up time).
For COLD laminating, select the COLD setting, the green Ready light comes on straight away, and COLD laminating can begin. (please note you will need special cold laminating pouches)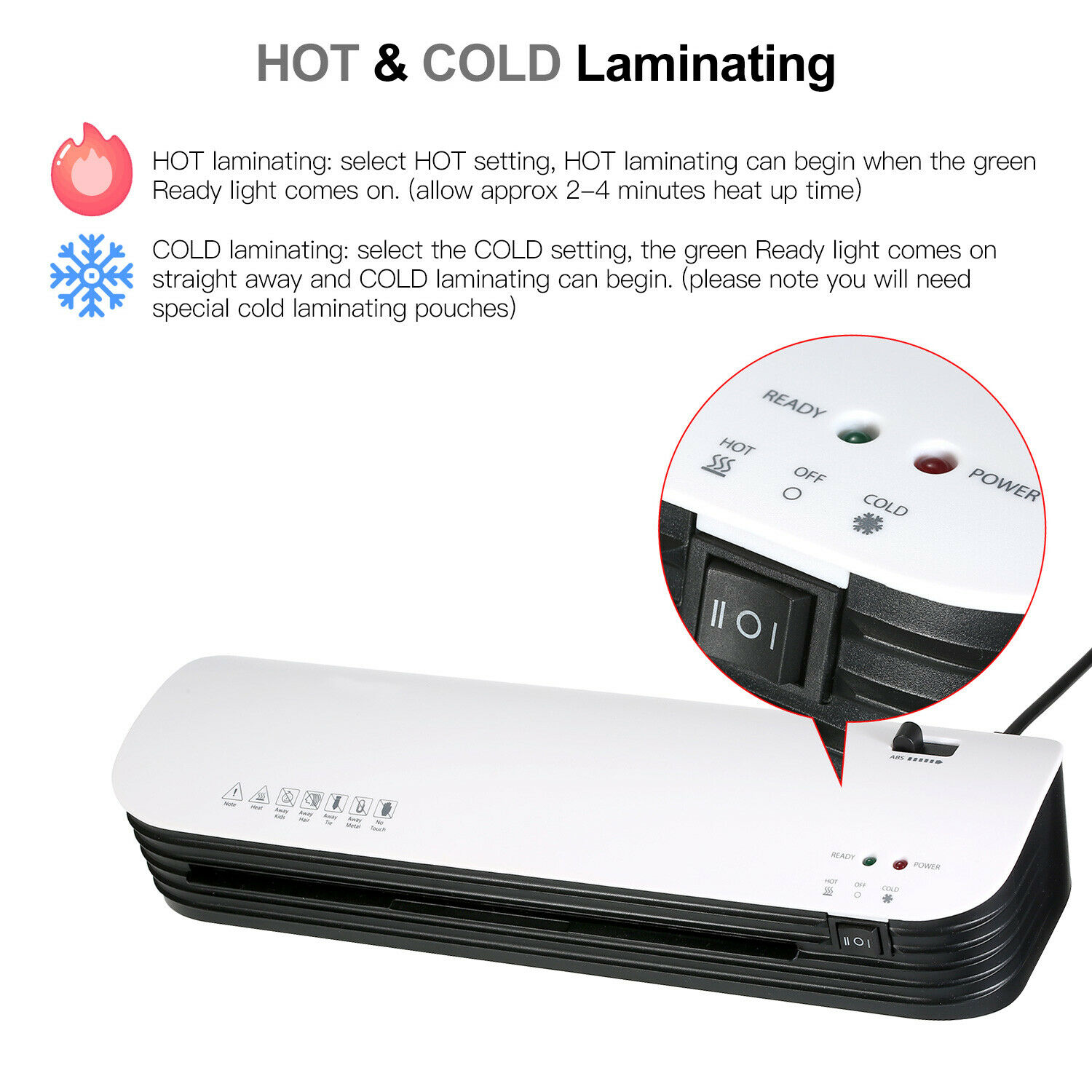 Specifications:
Model: Deux-Prints
Color: White
Plug: US 110-120V
Rollers: 2 Rollers(hot shoe)
Entry Width: 230mm
Min Pouch Thickness: 160 (2*80) micron, 6.29mil
Max Pouch Thickness: 250 (2*125) micron, 10mil
Min Pouch Size: Credit Card Size (54*86mm)
Max Pouch Size: A4 Size
Max Lamination Thickness: 0.5mm
Laminating Speed: 28cm / min
Warm Up: 2-4 minutes
Power Consumption: 260W
Item Size: 35.2 * 10.8 * 7.0cm / 13.9 * 4.3 * 2.8in
Item Weight: 864g / 30.5oz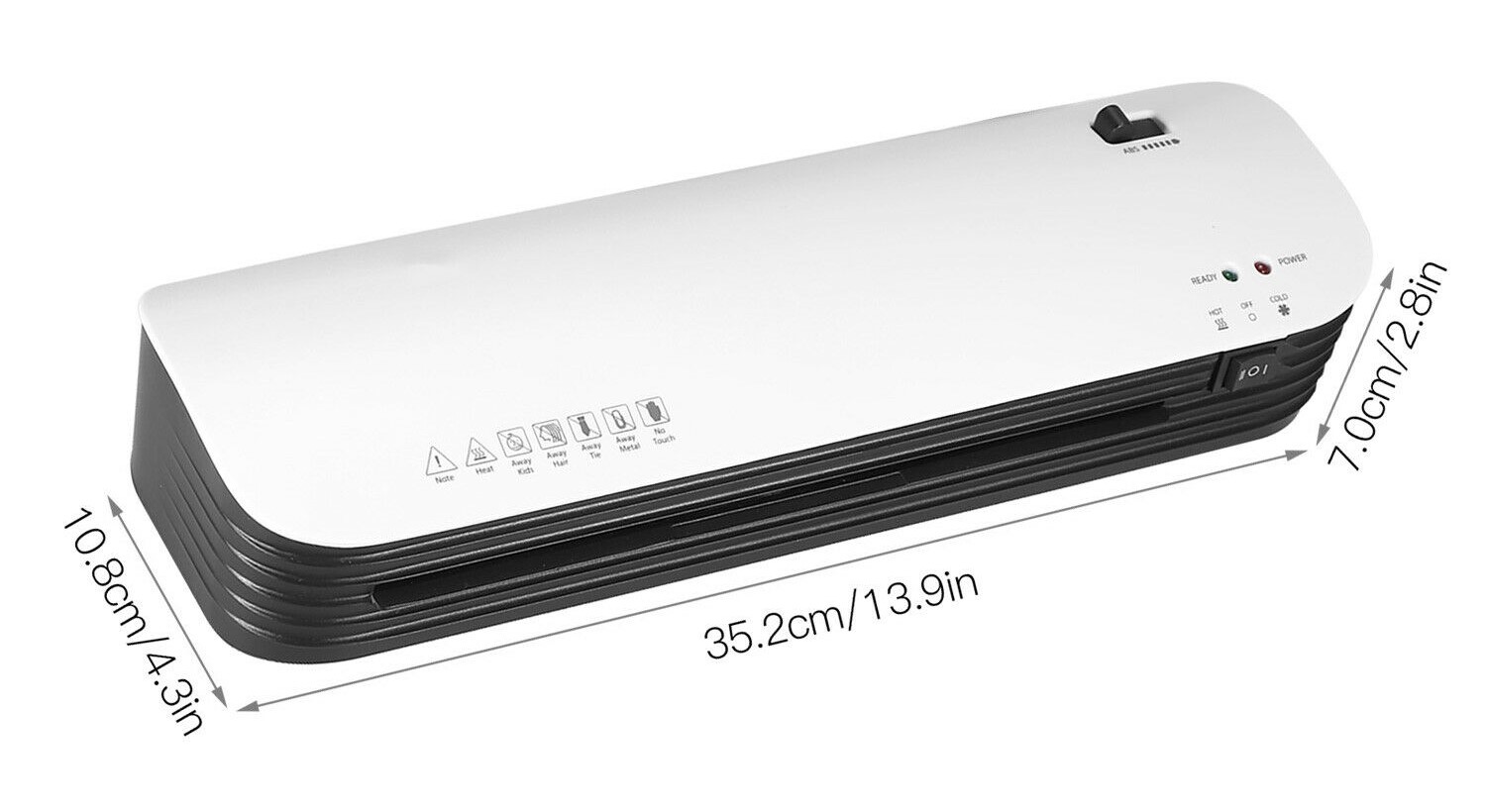 Packing List:
1 * Laminator
5 * Sheets of A4 Laminating Pouches (160mic,6.29mil)
5 * Sheets of A5 Laminating Pouches (160mic,6.29mil)
10 * Sheets of A6 Laminating Pouches (160mic,6.29mil)
1 * Paper Cutter
1 * Corner Rounder
1 * English User Manual