Protect your photos or important documents using APLY-PAPER x TOPELEX's Fast, No Bubbles, and Long-Lasting Laminator!
Don't wait until your essential files, memorable photos, or restaurant menus wear out because of moisture or age. Get an APLY-PAPER 5-in-1 Laminator and enjoy fast, efficient, long-lasting lamination to safeguard your documents!
✅ Just 2 minutes wait time and get 400mm/min fast lamination
✅ Explore art with hot and cold lamination feature
✅ Suitable for all types of paper
✅ Inclusive of 5 extra tools — paper trimmer, corner rounder, photo frames, and 30 pouches
✅ ABSOLUTELY NO WAIT TIME FOR CONTINUOUS LAMINATION!
Why choose us?
Super Fast and Effective Lamination:

With just a 2 minutes warm-up, the APLY-PAPER Thermal Laminator Machine enormously saves your time while laminating. The double roller design ensures a smoother, faster, and longer-lasting lamination without any bubbles, wrinkles, or curling edges that other machines have.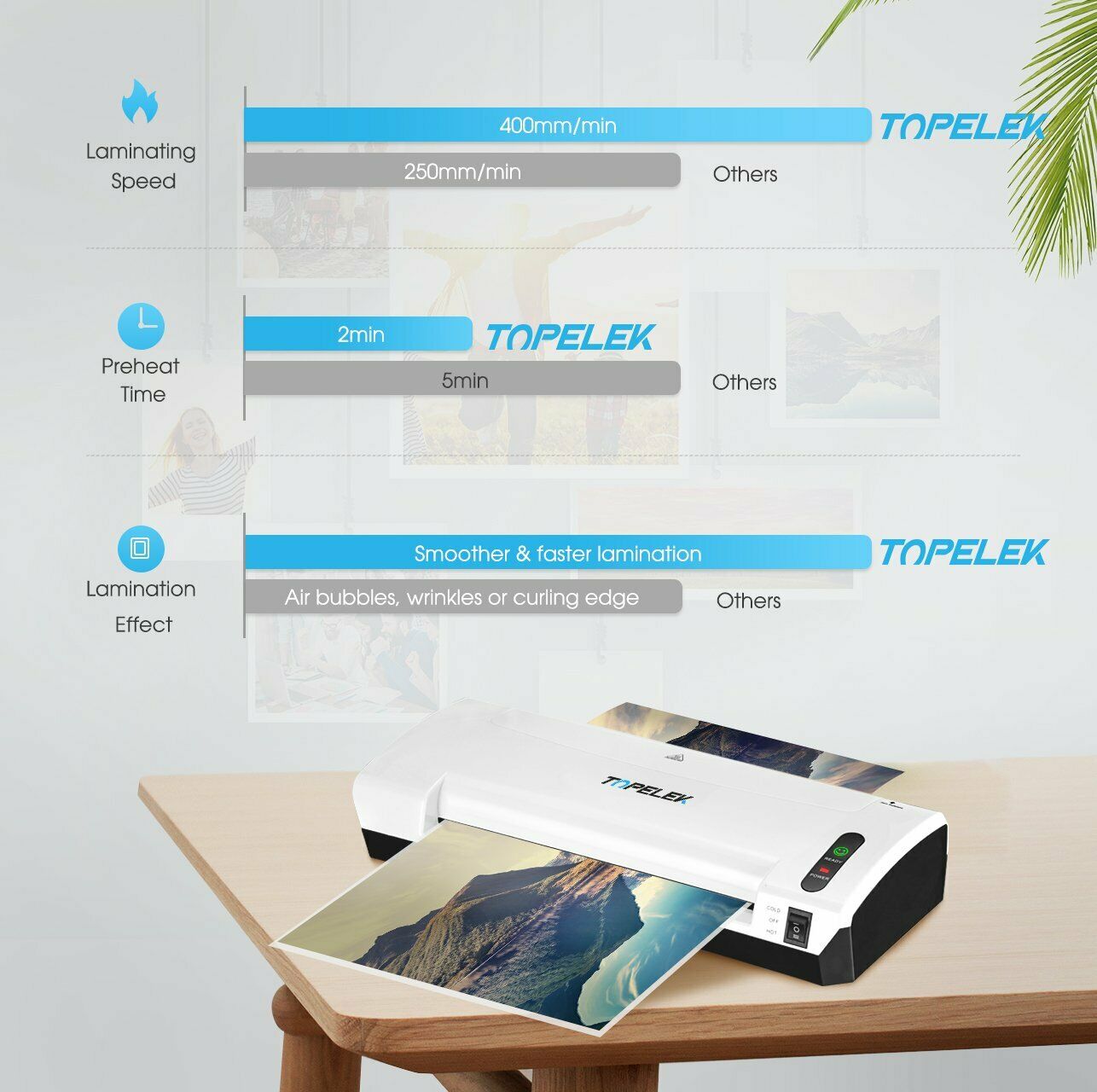 Hot and Cold Lamination Feature: The APLY-PAPER comes with a hot and cold laminating system to satisfy your varying needs. With a 400mm/min lamination speed, you can laminate almost everything with ease.

Hot System: This method uses temperature generated from the rollers to heat the laminating pouches to bond and seal the item inside.
Cold System: This method is suitable for items with high sensitivity to temperature like photos, inkjet printed documents and business cards, etc. With APLY-PAPER, you don't have to warm up the device. All you need is just a coated plastic film with adhesive and glossy backing, and you're good to go!

Practical 5-in-1 Laminator Kit

: We deliver this fantastic lamination in a complete package. It comes with 5 extra tools — including 30 pcs of pouches, a paper trimmer, a corner rounder, and a photo frame to start laminating as soon as you receive the item at your doorstep. 

You can use the trimmer to achieve different cutting angles suitable for your various needs.
Cut pointed edges using the corner rounder to prevent injuries and make documents kids-safe!

One Button Release Jam: 

If you accidentally place the document off-center, the quick-release button helps solve your worries. Just press and hold the Jam Release button with one hand and pull out your file with the other. Protect your laminating machine from everyday use — no paper jam for convenience and security!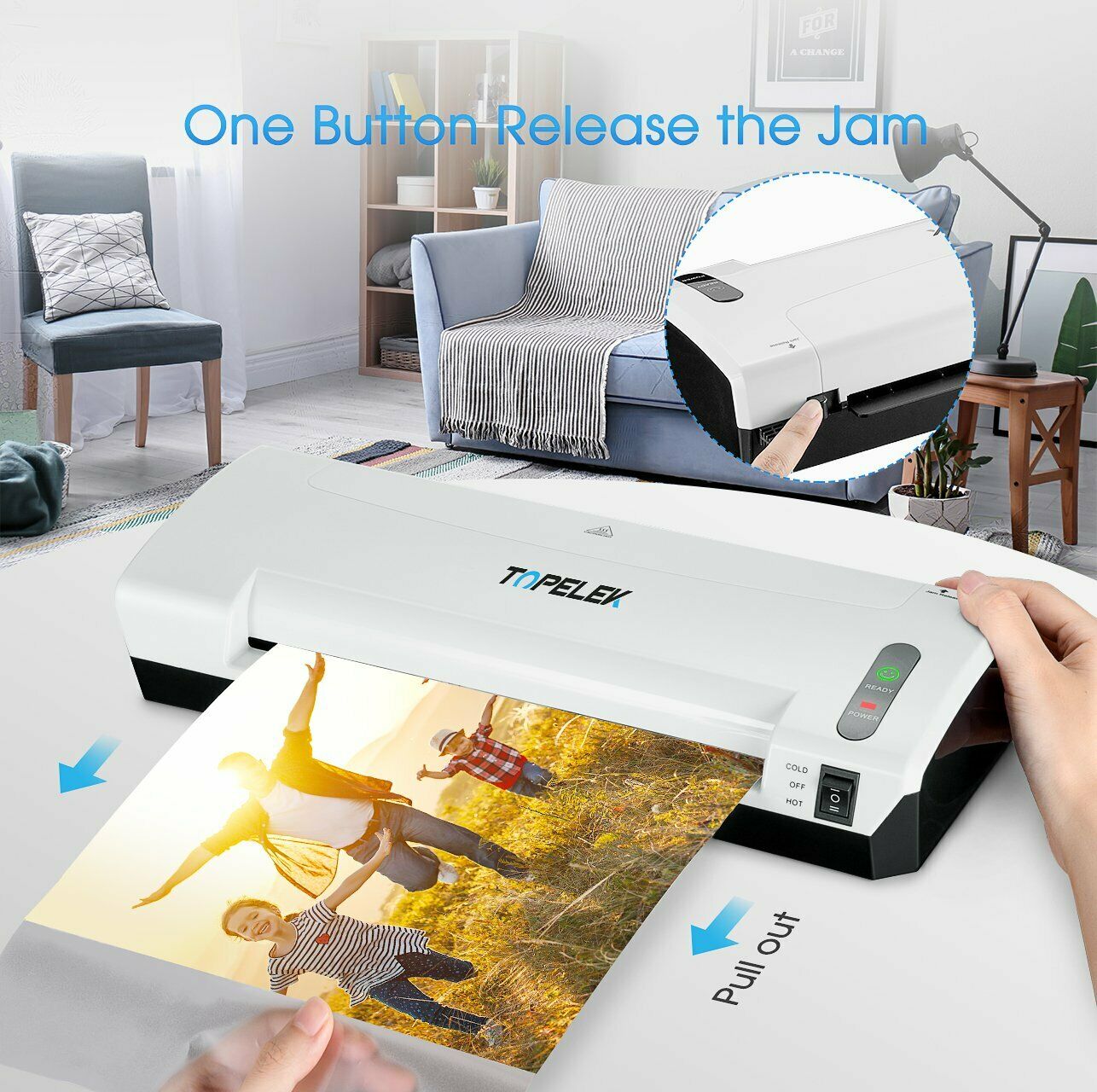 Perfect Keeper of Any Occasion: Our laminator comes in a

compact and ultra-lightweight size to ensure superior portability that fits almost every home, office, or school setup. You can start protecting important documents and precious photos with great ease with us!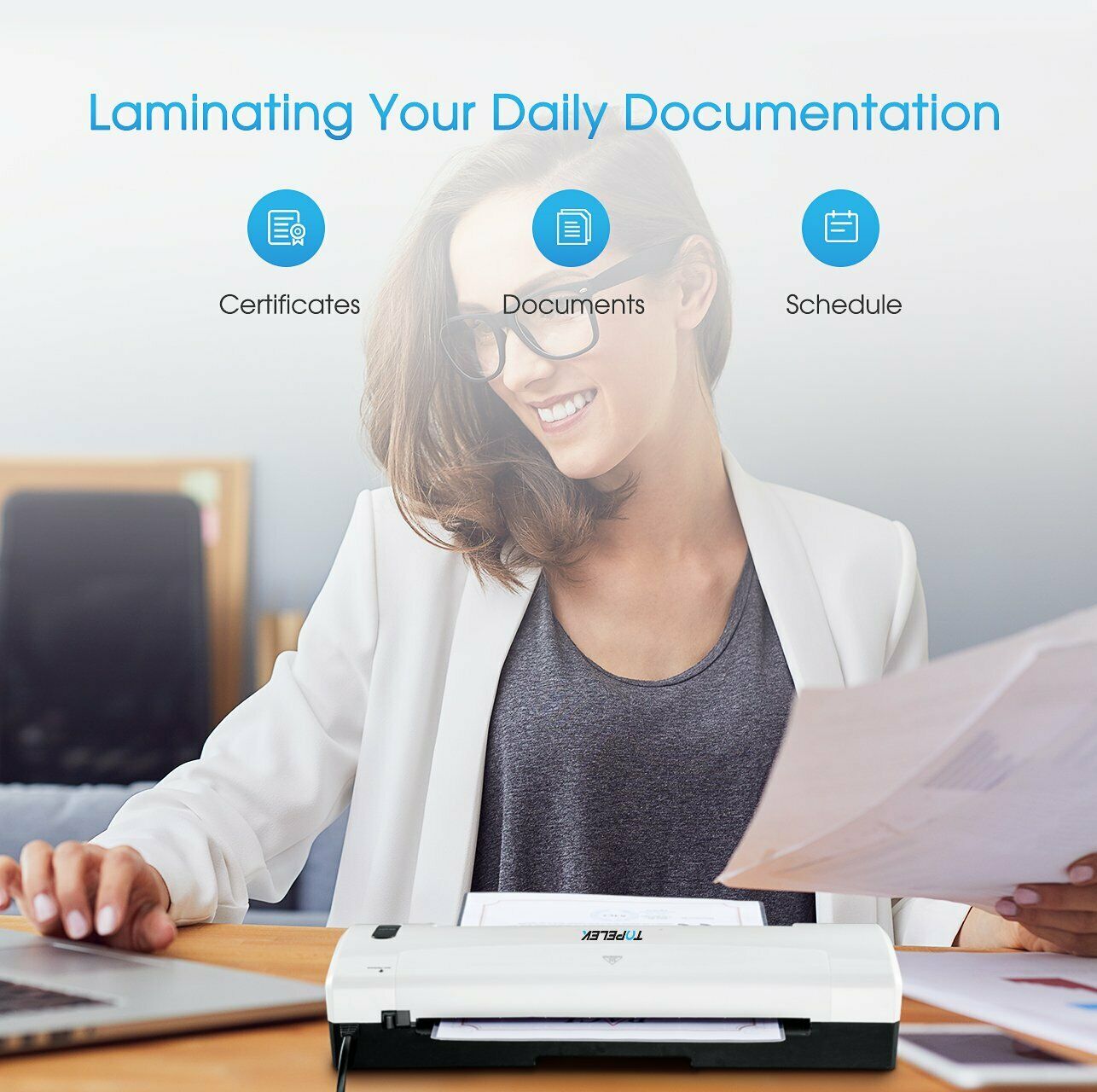 Specifications:
Maximum width: 9"/ 230mm

Ready Time: 2 minutes

Pouch Thickness: 3mil-5mil/75mic-125mic

Laminating Speed: 400mm/min

Heating System: 2 roller system (supported both thermal and cold laminating works)

Paper Jam Prevention: Jam Release Button

Dimensions: 60mm/14.17" x 150mm/5.91" x 65mm/2.56"
Package Contents:
APLY-PAPER Laminator x 1

Paper Trimmer x 1

Corner Rounder x 1

Paper Photo Frame Set x 1

Laminator Pouch x 30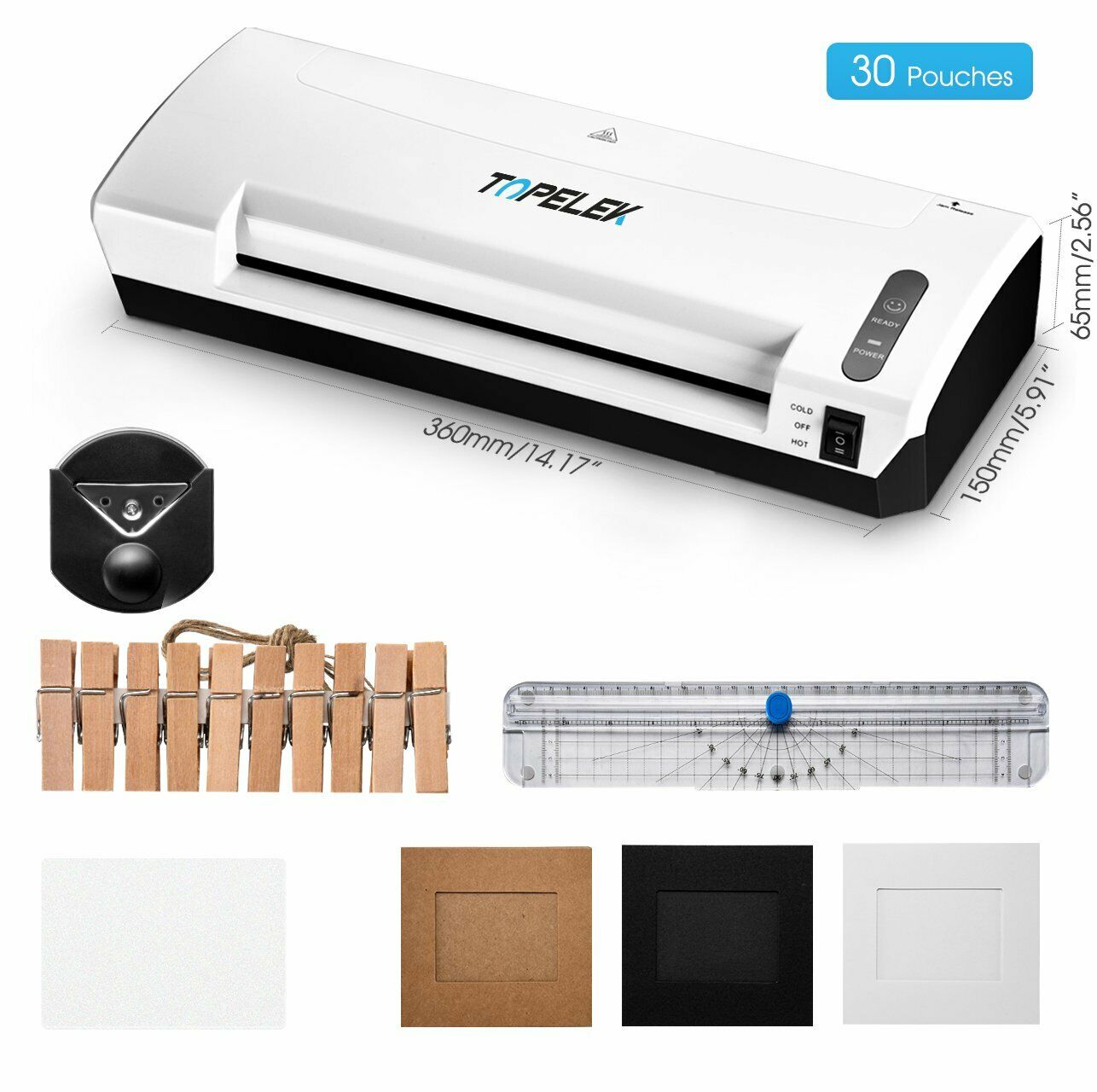 Note:
Please do not laminate an empty pouch.

Do not open the laminated documents/photos to avoid damage.

Please use the corresponding pouches in cold laminating mold.

Please put the pouch in a flat and center position without tilting when laminating.