Make A Calming Impression With the MysticImpressions Incense Waterfall.
It's the art of aromatherapy and home decor, all rolled into one beautiful sculpture. Begin elevating your total wellbeing with the MysticImpressions Incense Waterfall. Breathtaking not only in its Chinese vase-inspired looks, it is also designed to give you sensory relaxation thanks to its ingenious backflow technology. Just light up one incense cone, and start a cloud-like waterfall that totally transforms any plain, ordinary room into a fragrant sanctuary.
Features
Backflow innovation. Creates a beautiful smokey, waterfall effect!
Fabulous mountain river design. Great as a decorative accent or centerpiece!
Crafted out of handmade ceramic. Handmade, with an eye for form and function.
Available in two designs. Choose from Rapid Blue or Desert Tan!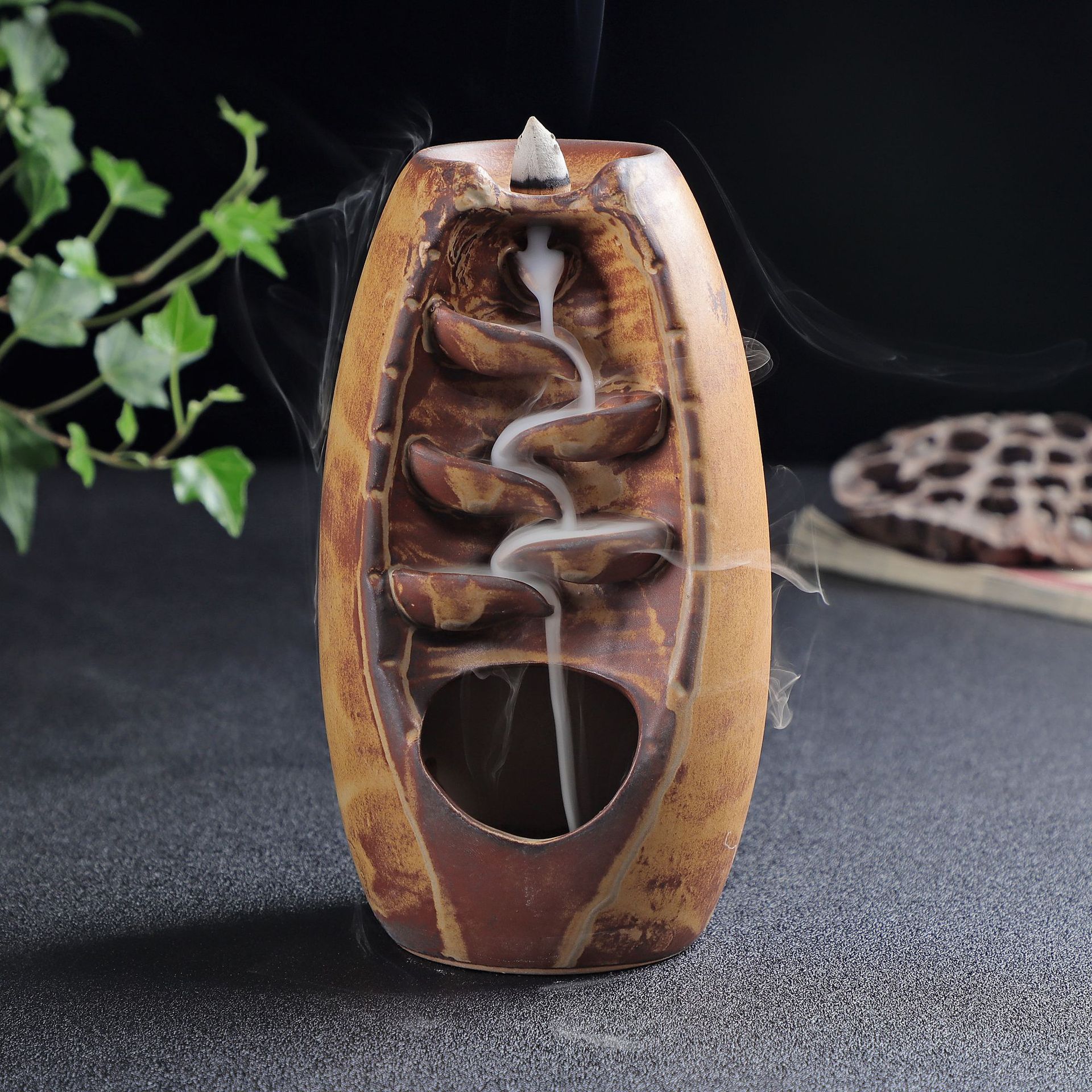 Dazzle The Room With This Unique Showpiece.
Resembling the serenity of a mountain waterfall, this backflow burner / incense waterfall is a decorative showstopper. Just place the incense cone on top, and see how a mystical trail of smoke goes down each level in water-like magic.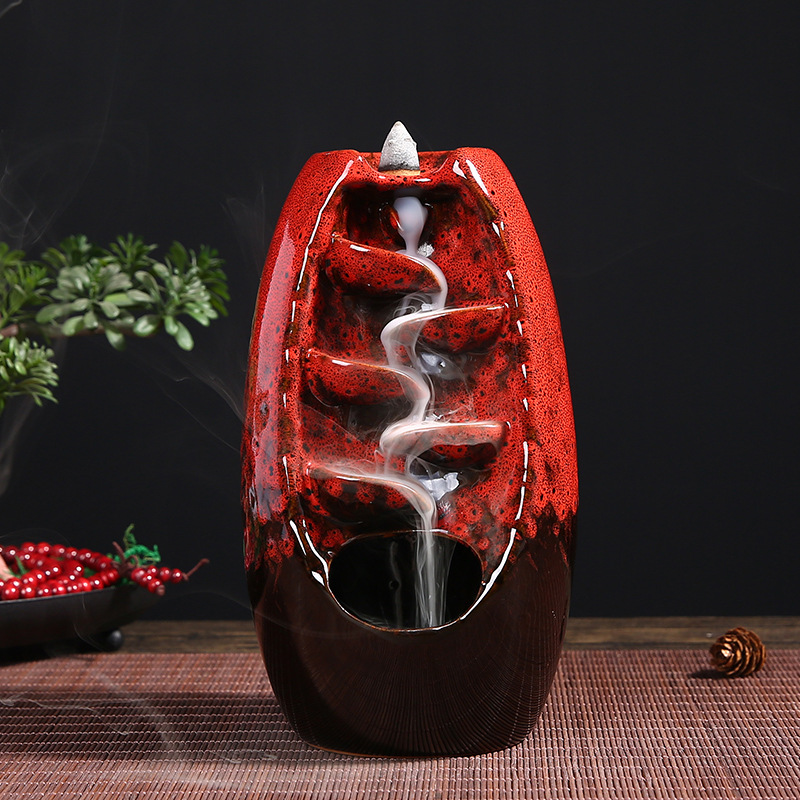 How To Use:
This waterfall incense burner is compatible with both incense cones and incense sticks. Place one on top, light it up and witness a smokey waterfall wonder.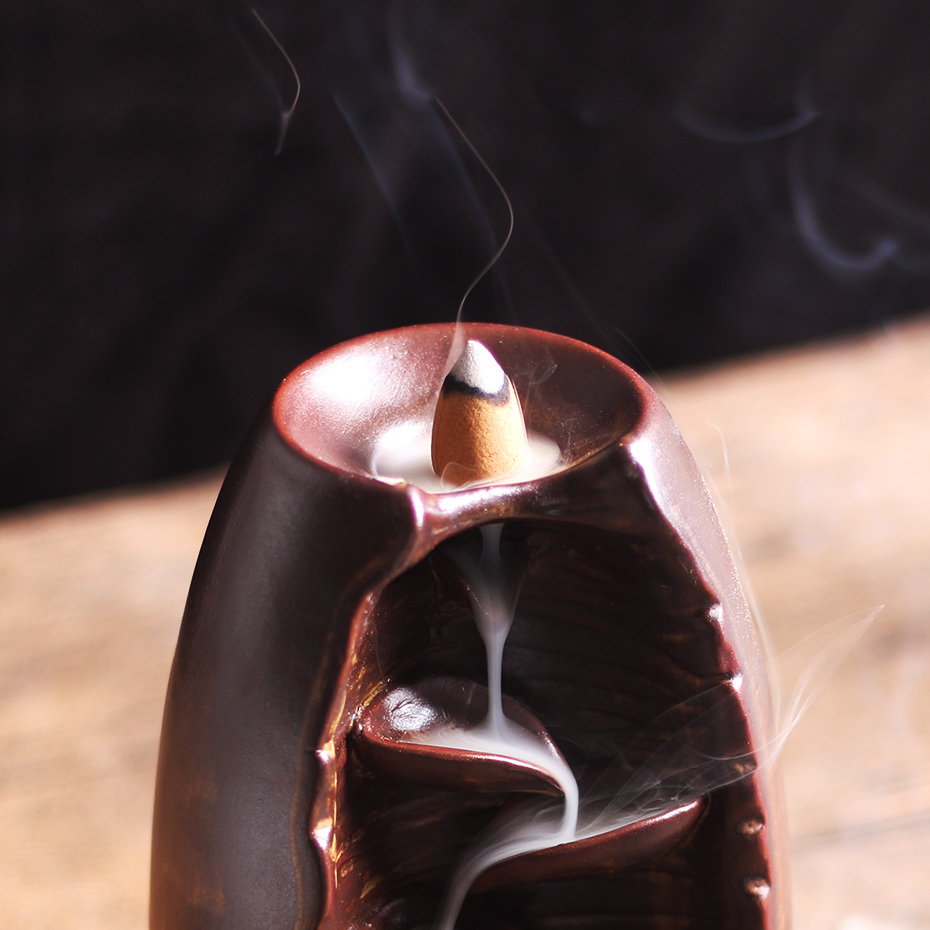 Has A Variety of Aromas To Help Alleviate Life's Stresses:
For us, variety is truly the spice of life. The MysticImpressions Incense Waterfall comes with a range of aromatic, long-lasting cones that help in various ways: whether it's to purify the air, relieve stress, keep you calm, maintain your meditation focus, elevate your relaxation, relieve your anxiety and fatigue, or even improve sleep quality.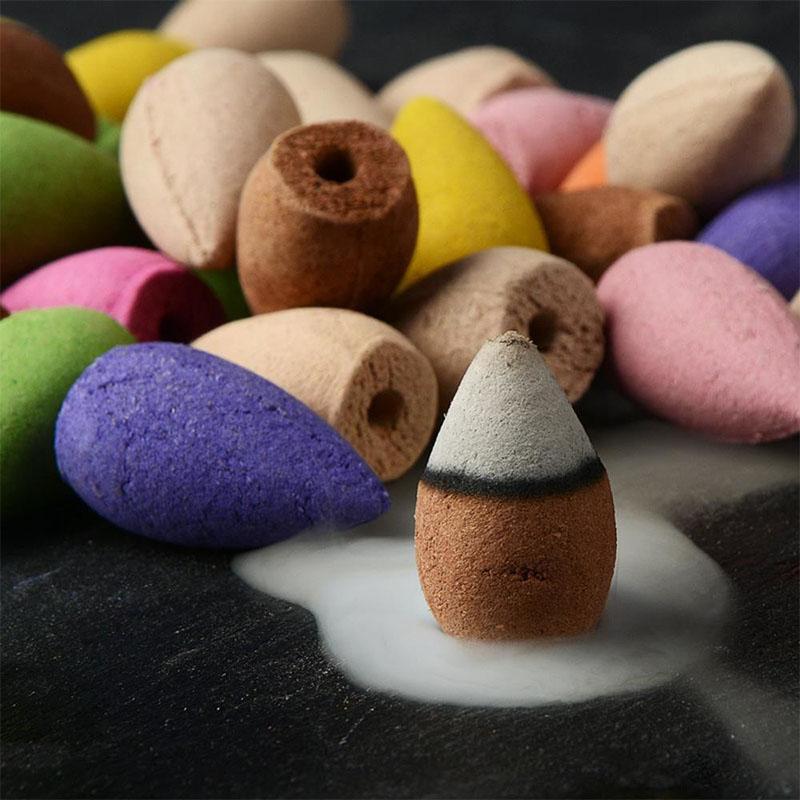 Place It Anywhere At Home:
As a unique decorative piece, the MysticImpressions Incense Waterfall can make a statement in public or private. Have it placed in your living room, bedroom, study, tea room, or your office or hotel. It's bound to create a comfortable atmosphere anywhere.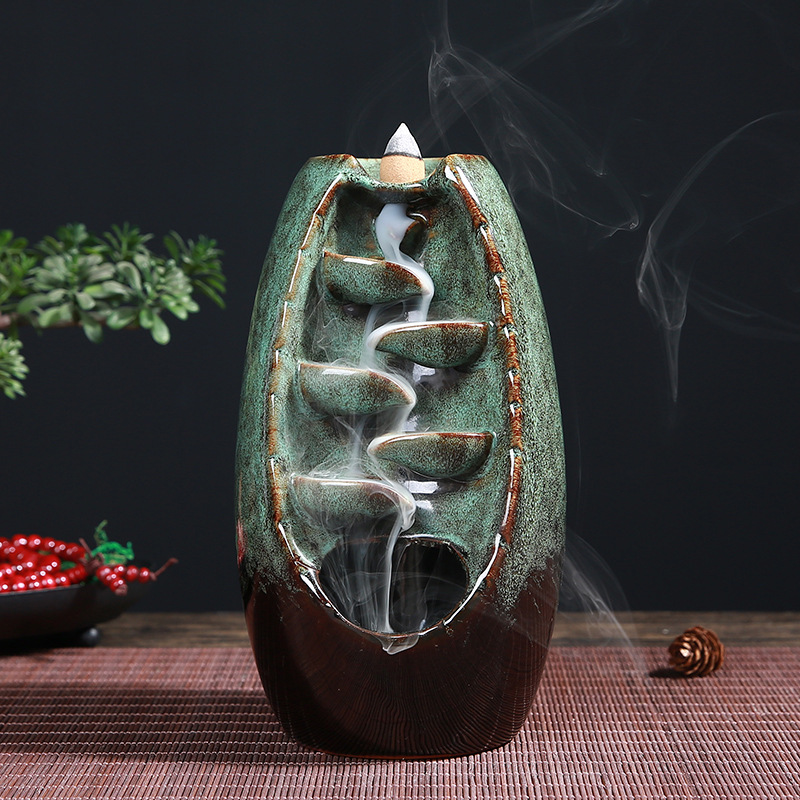 Exquisite Craftsmanship Yet Easy To Clean:
Crafted in a traditional-inspired method of ceramic making, the MysticImpressions Incense Waterfall is surprisingly easy to clean. Just rinse the body of the incense burner with boiling water, and wipe it dry.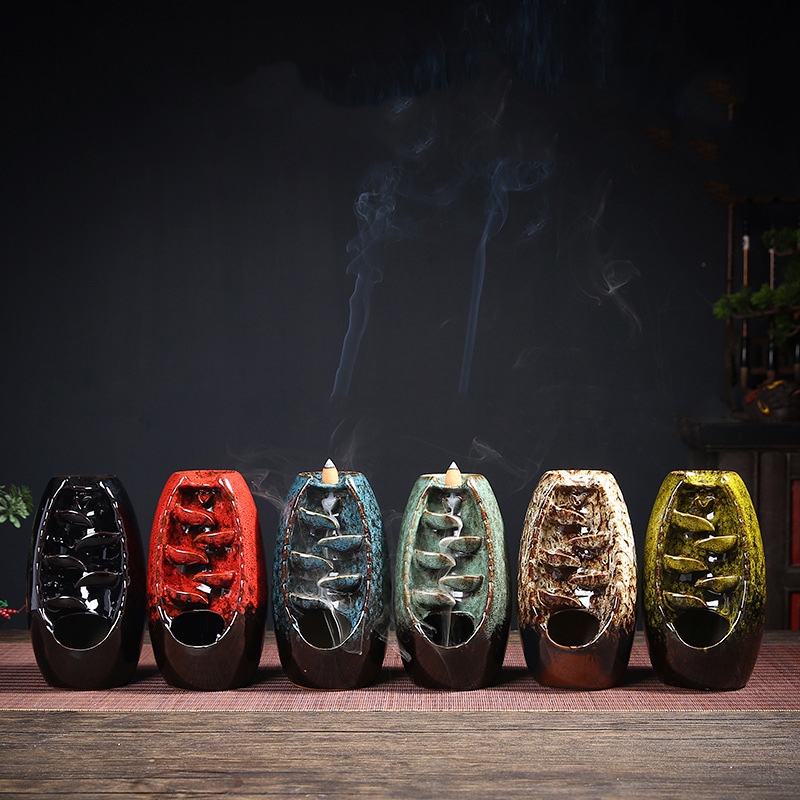 Specifications
Material: Ceramic
Size : 20cm x 11cm x 11cm
Colors: Century Black, Ruby, Rapid Blue, Grass Green, Precious Wood, Dazzling Ochre, Desert Tan.
Where to Use: Home, office, hotel, tea house, yoga studio, meditation, Buddhist temple, living room, etc.
Functions: Freshens air, calms nerves, helps maintain focus, for decorating, etc.
Package :
1 x incense waterfall
20* incense
1*incense burner mat (Comes in a random color)