Boost Your Mood At Home With The DragonVista Mountain Incense Waterfall!
Meet the most scenic way to boost your mood, without leaving the comfort of your own home. Introducing the DragonVista Mountain Incense Waterfall, artfully combining the drama of nature with the relaxing, long-lasting ritual of incense burning. Simply light up an incense cone, and watch as it elegantly evaporates and cascades down the sculpture like flowing water. As a result, you'll immediately feel both inspired and relaxed, even boosting your productivity while you laze away at home.
Best of all, the DragonVista Mountain Incense Waterfall is just the right moderate size, making it easy to carry and display around any part of your home. It's also easily compatible with most incense cones and sticks too. Once you've picked out your preferred incense, just light it up, sit back, relax, and enjoy the wellness-boosting view.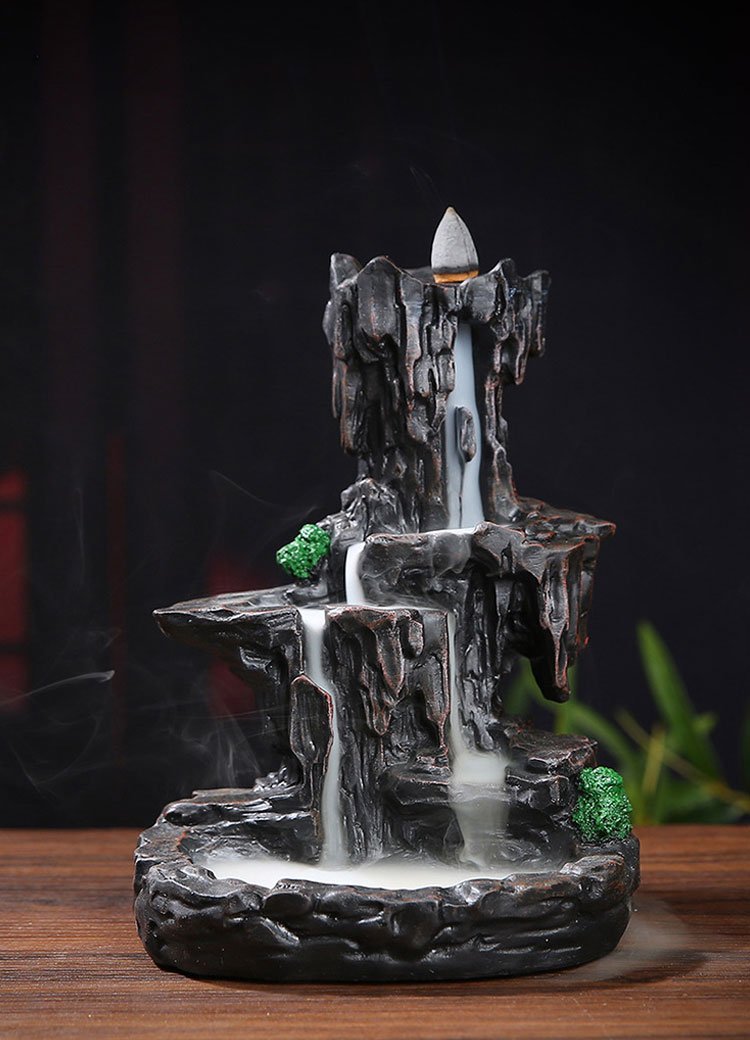 Features
➤ Great For Both Incense Cones and Sticks: There's no need to drive to some rare specialty store to enjoy this backflow incense waterfall, as it can accommodate both incense cones or sticks.
➤ Rejuvenating: You're one step closer to that wellness-centric lifestyle. Feel rejuvenated as the DragonVista Mountain Incense Waterfall purifies the air while you meditate and relax. It's also a great way to relieve stress, and even improve your quality of sleep.
➤ 7 Types Of Incense Cone Fragrances: Choose from a selection of  7 fragrant incenses to suit your relaxation: jasmine, lavender, rose, green tea, peppermint, sandalwood, and osmanthus. (Sold Separately)
➤ Elegant Design: With the DragonVista Mountain Incense Waterfall, you're guaranteed only fine handmade quality. And with its gorgeous sculpted design, it makes for a fine accessory for any living room, bedroom, office, yoga studio, hotel, and all kinds of other spaces.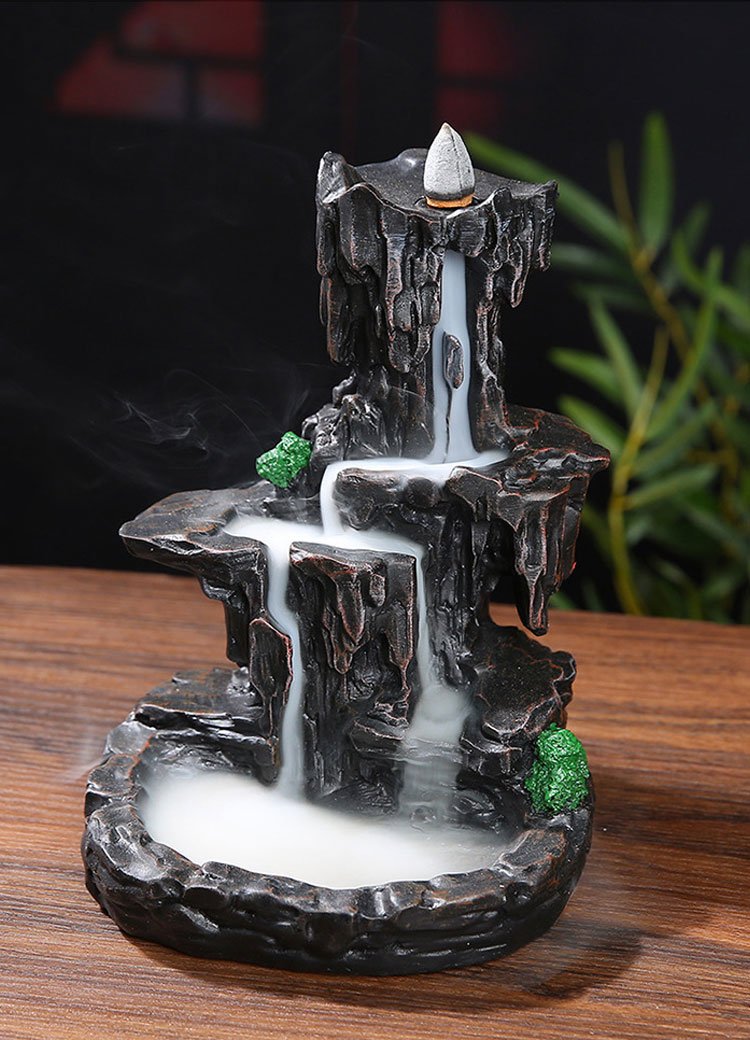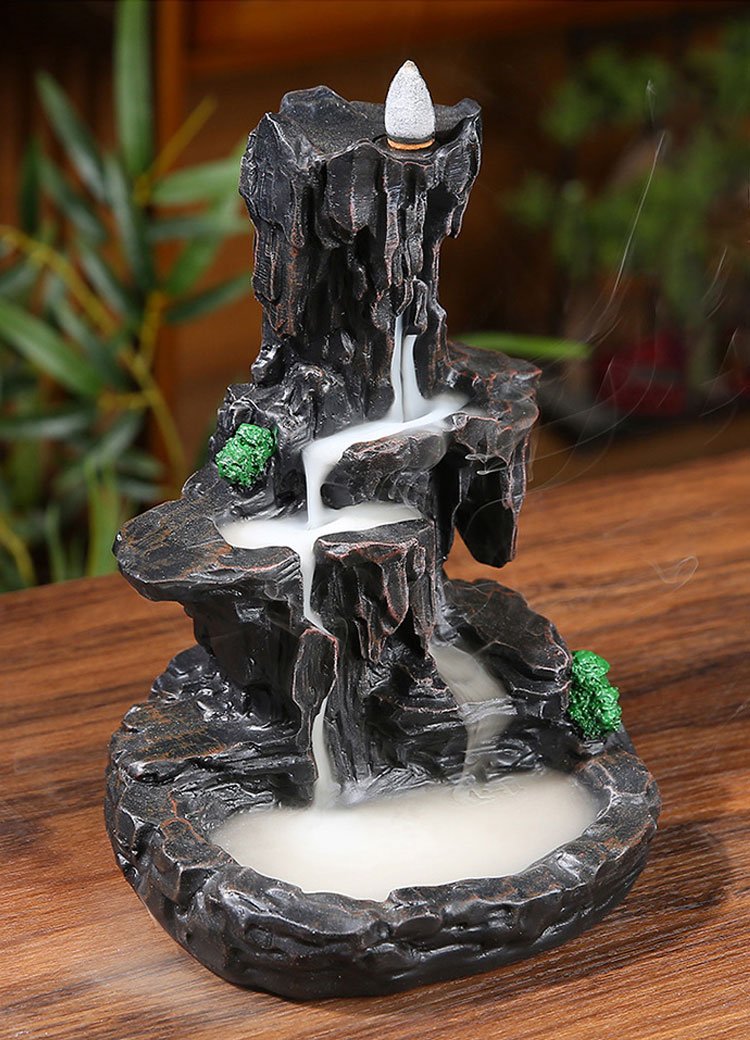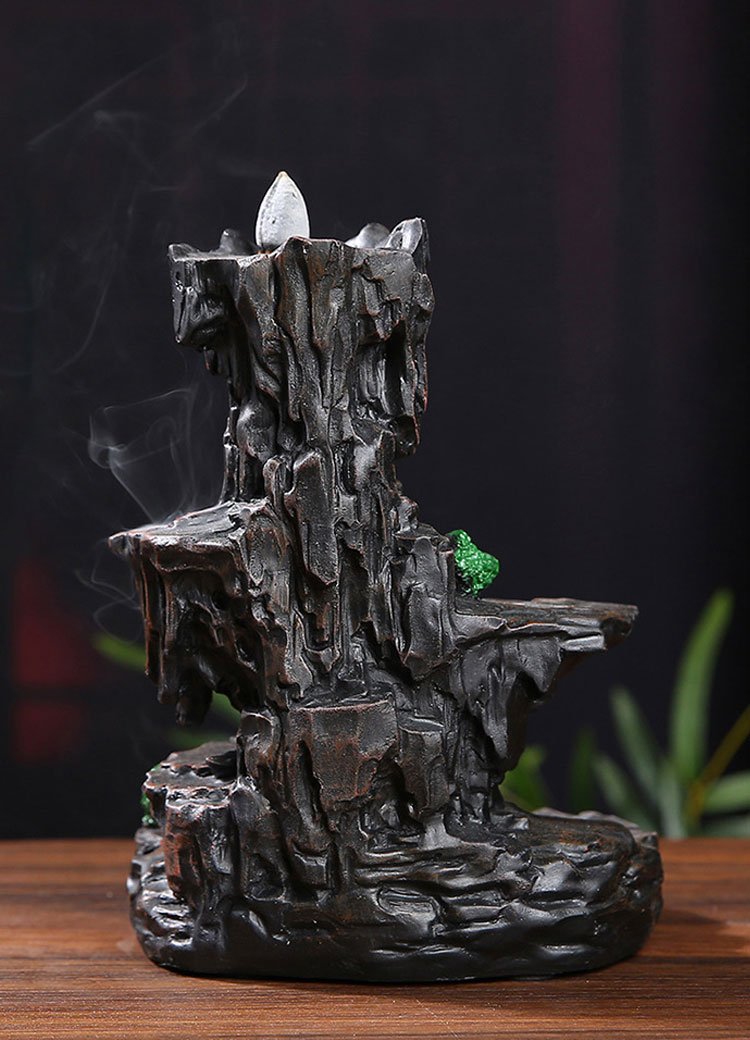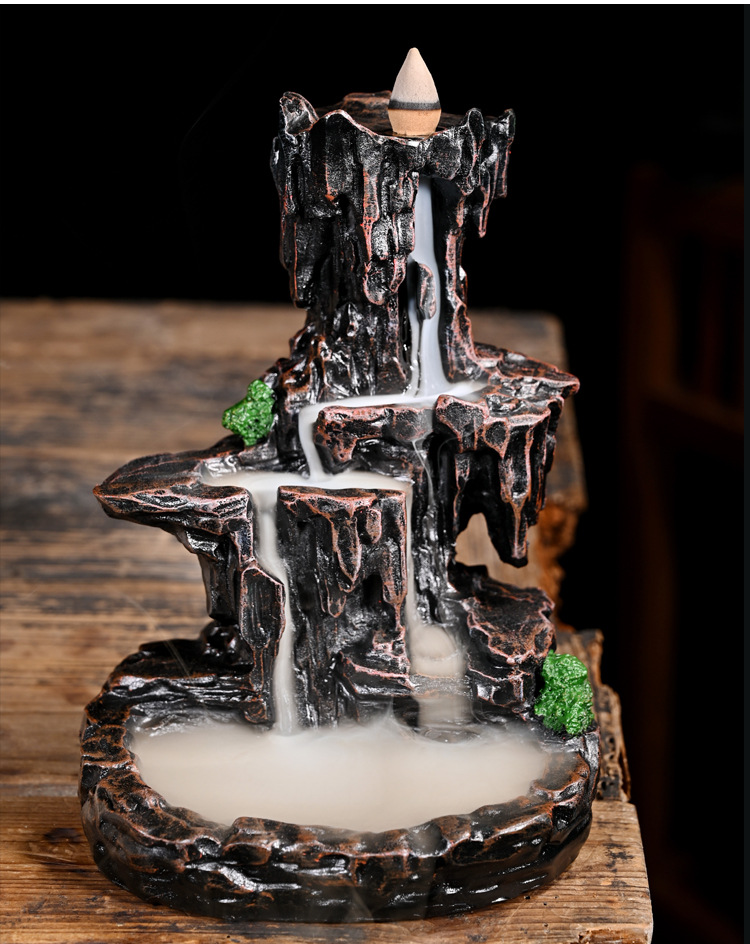 Specifications
Material: Ceramic
Size: 5.5x .4.3 x 7.6inches
Net Weight:582g
Feature: Assuaging and Calming
Type: Aroma Burner
Where to Use: Home, Patio, Yoga, Office
Use: Odor Removal/Dehumidification/Home Decoration
Production: Aromatherapy Furnace
Style: Nature-Inspired
Package Includes: