Stay warm, snuggly and save a lot of money from electricity with MushySaddle
When colder and chilly nights are coming, nothing is more relaxing than being on your bed wrapped in your favourite blanket. But you can't deny that there are still icy-cold nights that you find yourself squirming from side to side to get the perfect temperature you need, and getting extra clothing and additional bedding is not an option because it will disrupt your sleeping. So, to help you with your problem, we introduce MushySaddle- a heated blanket that'll give you a sound, snuggly, extra warm sleep, whatever the temperature may be.
MushySaddle is a heated blanket made from smooth and elegant flannel, with an easy-to-use controller, a thermostatic control, and a machine-washable material. All great features to give you a great night sleep that is warm and 100% safe.
Why Choose MushySaddle?
It is made from warm and versatile materials always to keep you toasty  – With smooth and elegant flannel fleece from one side and cozy, berber fleece on the other, you'll have the different options of texture to make you feel better.  Our heated blanket is reversible, so no matter which way you turn it, both sides work efficiently to keep you warm and preserve the heat. You don't need to squirm and turn to feel the heat as the MushySaddles heating element distributes heat equally over the entire surface, ensuring steady and gentle warmth.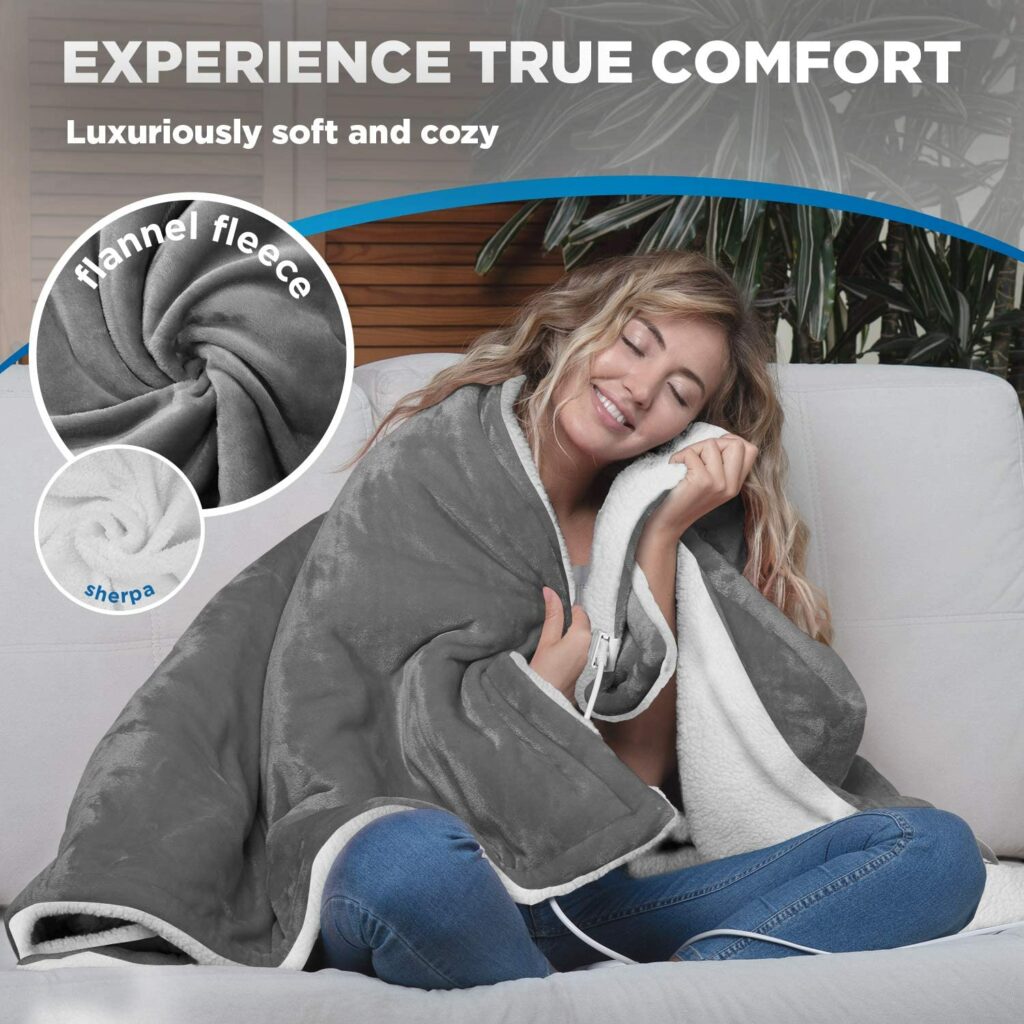 No need to worry, as MushySaddle has the most convenient controller you can use – Easy-to-use controller has a long 78.7in power cord, 3 heating levels (104°F, 122°F, 140°F), and 4 timer settings (2 h, 4 h, 6 h, 8 h) that you can adjust according to your needs. The controller has a built-in auto-off feature, which will shut off the device after 2 hours if none of the timer settings has been selected.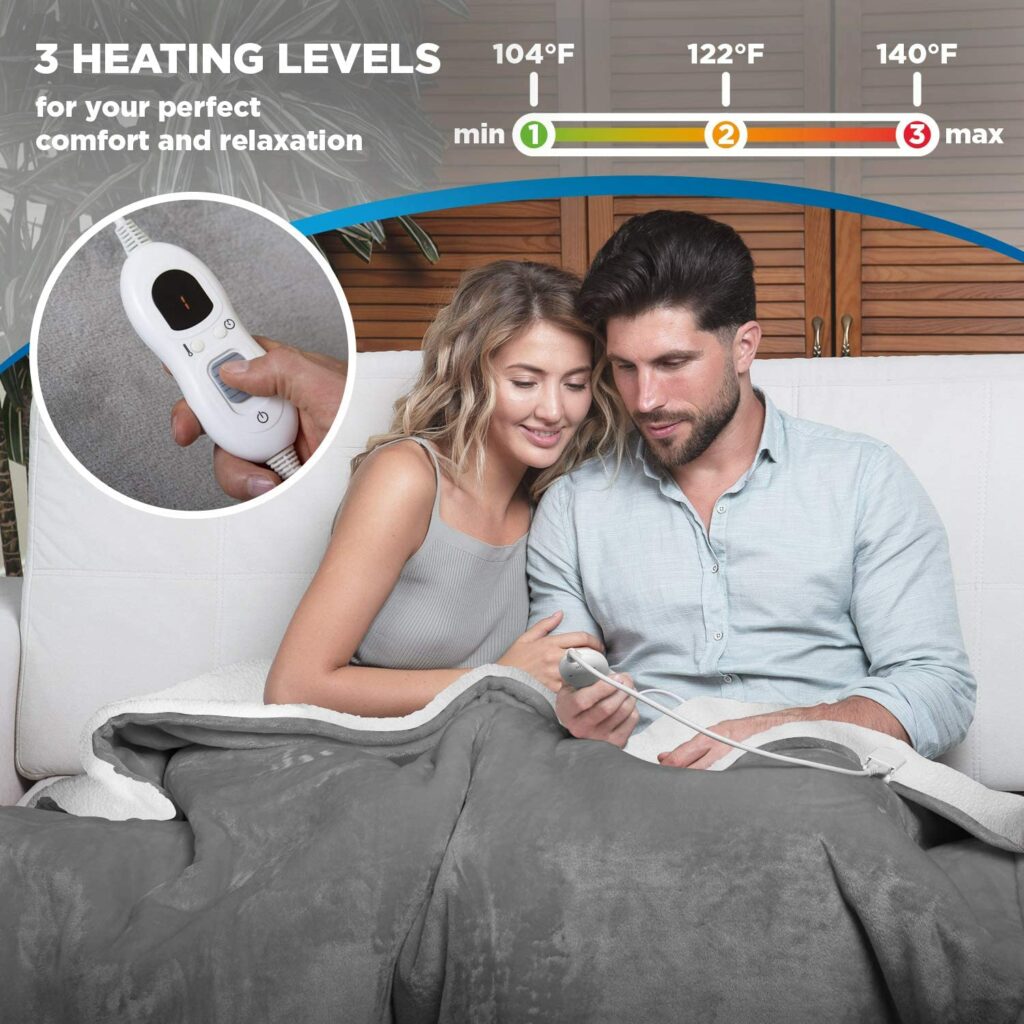 It has Thermostatic Control to ensure your safety – To keep you safe always, MushySaddle has a thermostatic control that prevents overheating. At the same time you sleep, this feature automatically switches the heat level from "3" to "2" after 1,5 hours of use and then to level "1" after another 30 minutes.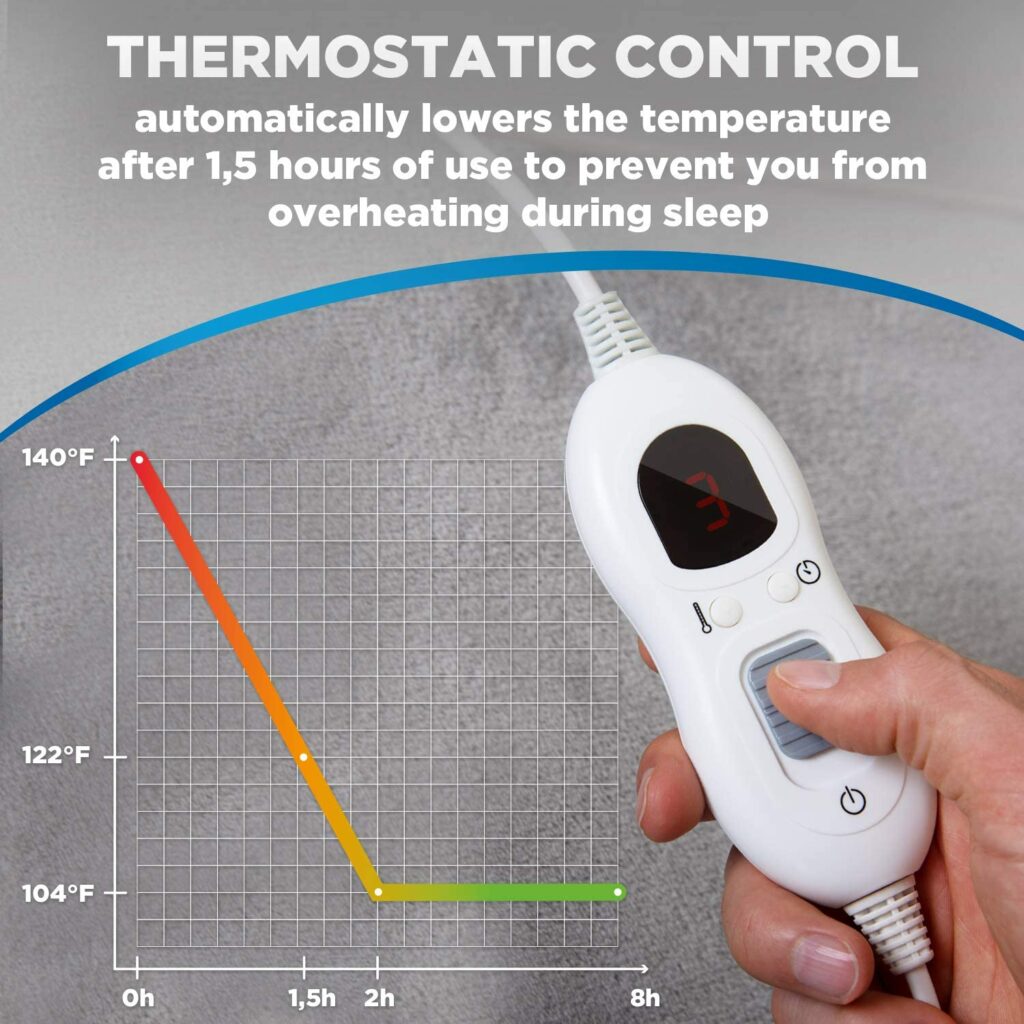 MushySaddle is easy to clean and effortless to maintain – Our heating blanket is machine washable! Simply detach the controller, wash separately on a gentle or delicate cycle with cold water, and let it fully air dry before the next use. The blanket's material does not shred or pill quickly, and it is wrinkle and fade resistant (note that the thermostat needs to be unplugged and cleaned).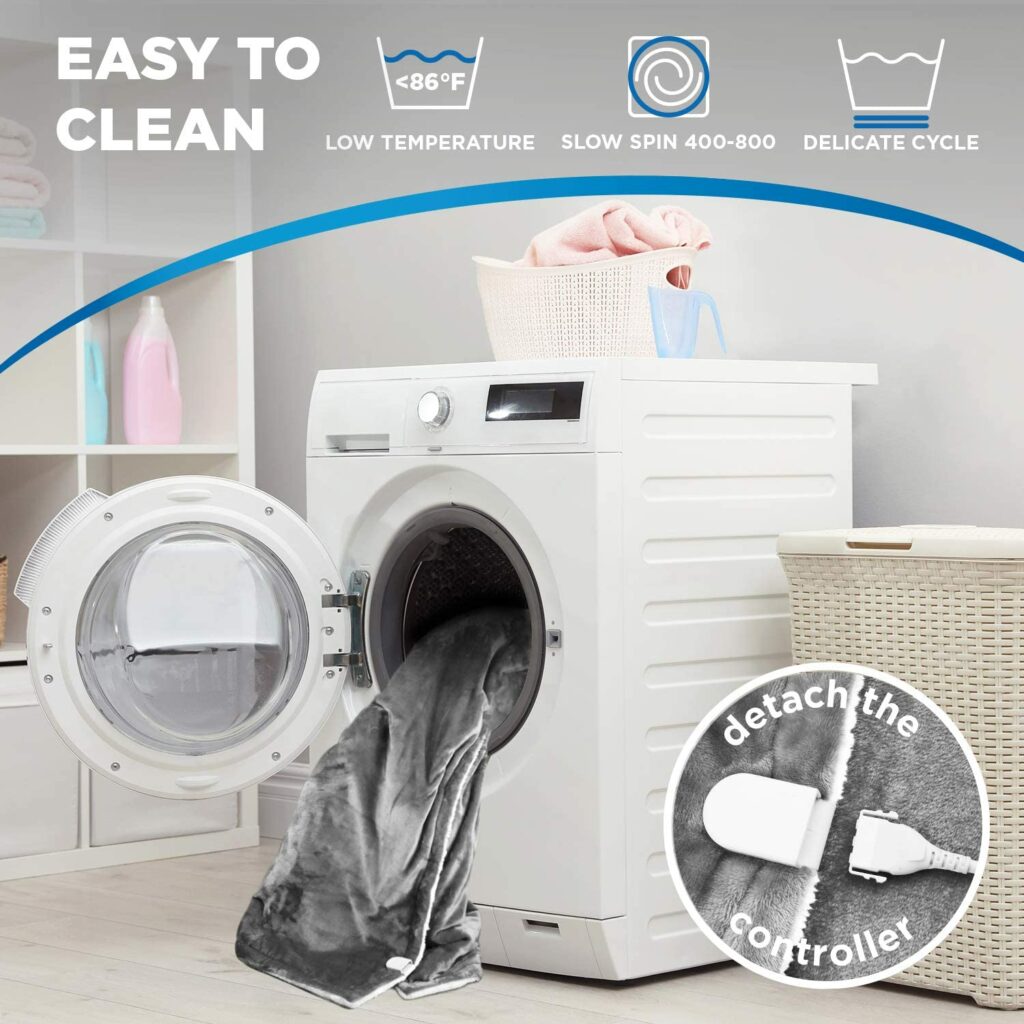 Specifications:
Colour: Grey
Pattern: Solid
Size: 50x60in
Rated voltage: 110v
Fabric Type: Berber fleece,flannel
Controller: 3 levels of temperature control 2 4 6 8H automatic power off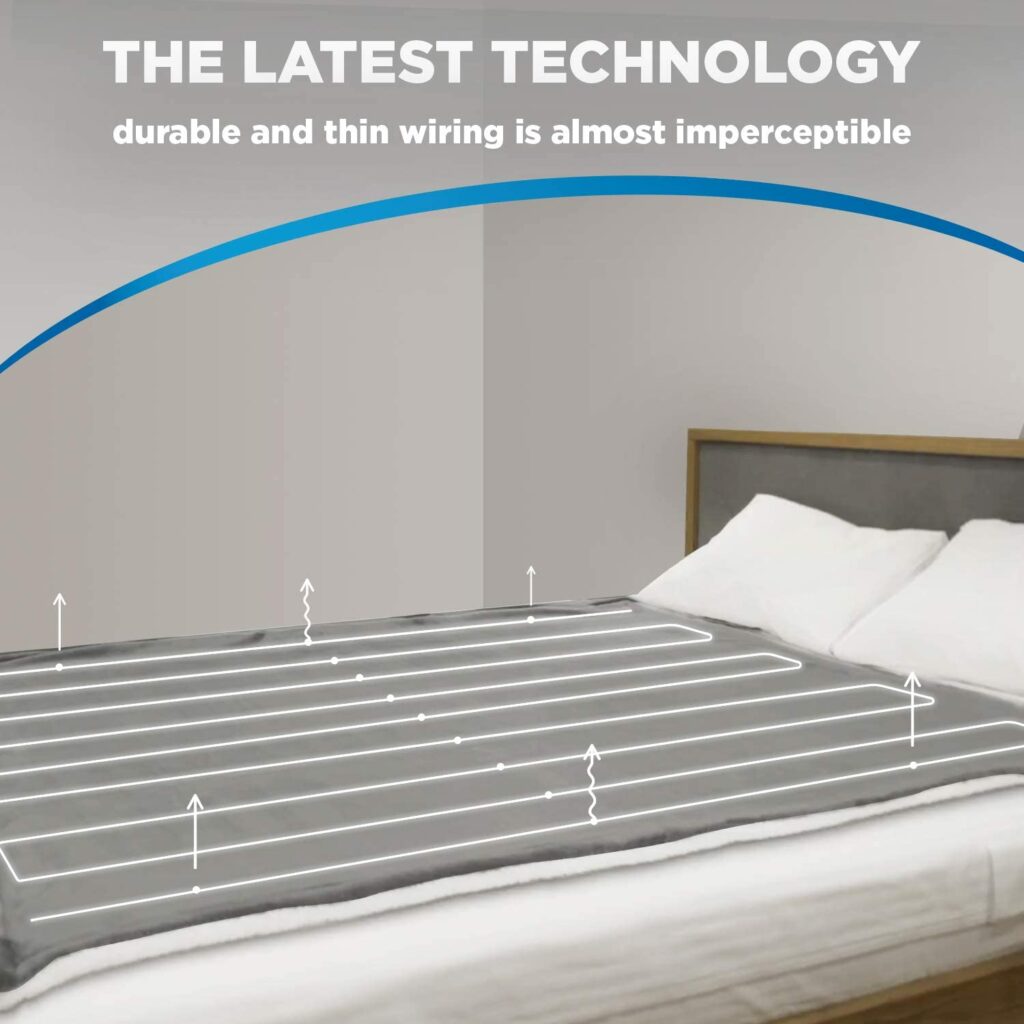 Package Included: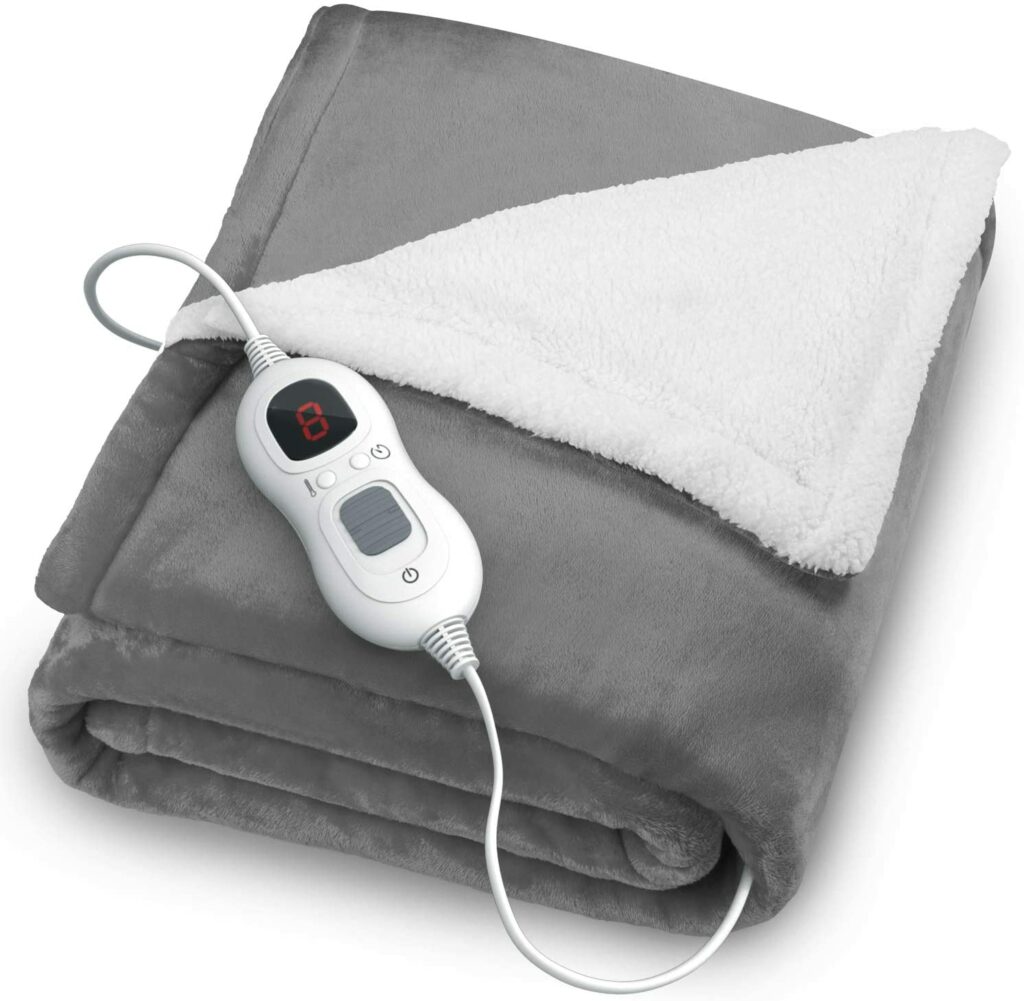 Note: Please allow slight tolerances in size due to manual measurement, and lighting in photography may result in a difference in colour than in real life.