A Reversible Electric Heated Blanket that Keeps You Warm Throughout the Night
Are you tempted to turn the thermostat up because of the freezing cold but worried about the utility bills it will incur? Or are your layers of clothes and blankets becoming uncomfortable that you're looking for an alternative to keep you warm from the cold? Solve both of your problems with one solution by getting NippyWubby- an ultra-soft and warm electrical heated blanket that is best in the market.
Start getting enough and comfortable sleep once you get NippyWubby. This ectric heated blanket comes with durable polyester on one side and ultra-soft berber fleece on the other – the blanket can make you feel comfy and toasty on whichever side you may be. Don't hesitate and get this device with straightforward instructions –  using and maintaining it will be easy as 1, 2, 3.
All About NippyWubby
The softest, warmest heated blanket. Heated blanket wraps you in warmth and comfort with ultra-soft, moisture-wicking fabric.
Electric blanket that comes with a remote-adjustable heat setting. Remote-control heating element maintains an even temperature throughout the blanket with high, medium, and low settings and a 2-hour automatic shutoff
This flexible heated blanket won't feel like you're using a carpet. Thin heating element sits between two layers of fabric, durable polyester and ultra-soft berber fleece, to deliver all the functions of an electric blanket with none of the rigidity
Recommended for handwashing only. Not machine-wash compatible. Stain-resistant polyester washes clean while insulated wires protect the heating element from damage; spot clean is recommended, do not machine wash so as not to damage the wires
Easy to operate power cord. Versatile blanket features a 78.7in removable power cord; enjoy your blanket at a distance from the outlet, or remove the cord and bundle up!; Blanket Dimensions: 50″(L) x 60″(W); Cord: 88″(L)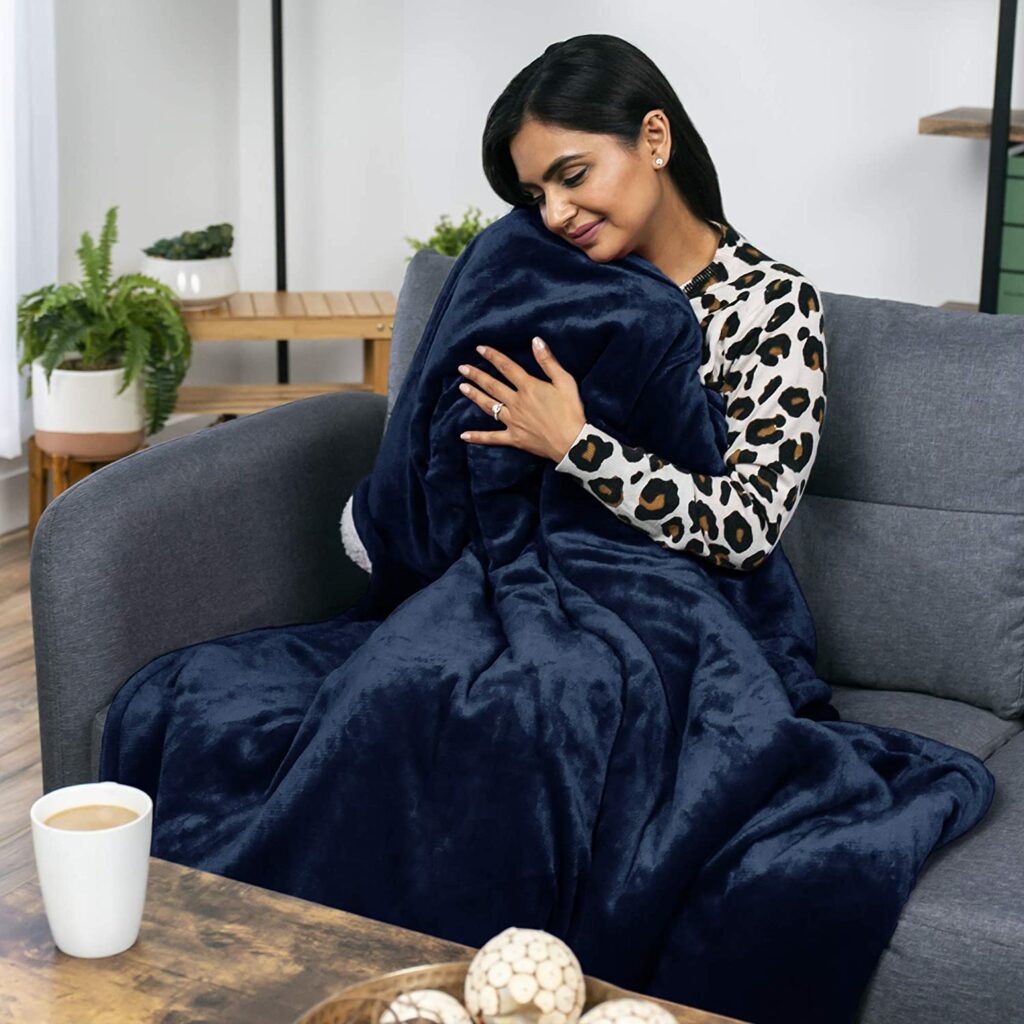 Features
 Start sleeping better with NippyWubby: The combining pressure and heat encourages deep relaxation and reduces fitful body movement for more restful sleep.
With its luxurious materials, comfort will be achieved effortlessly: Its super-soft, high-quality fabric makes this must-have throw blanket a comfortable addition for use all year long, day or night.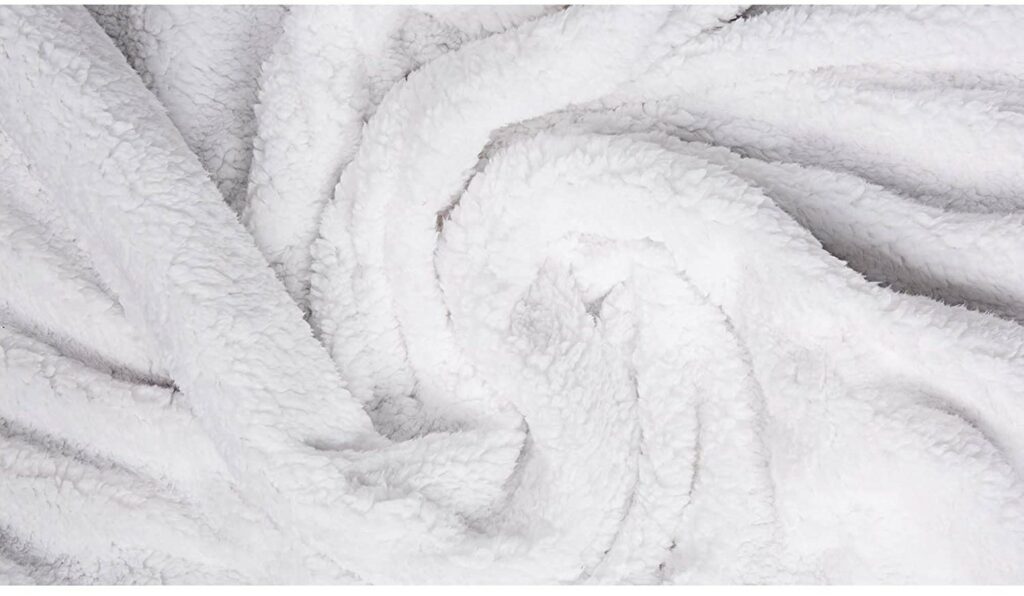 Easy-Care and Easy to maintain fabric: Spot clean the ultra-soft flannel and berber fleece to maintain the blanket's beauty and feel – do not machine wash.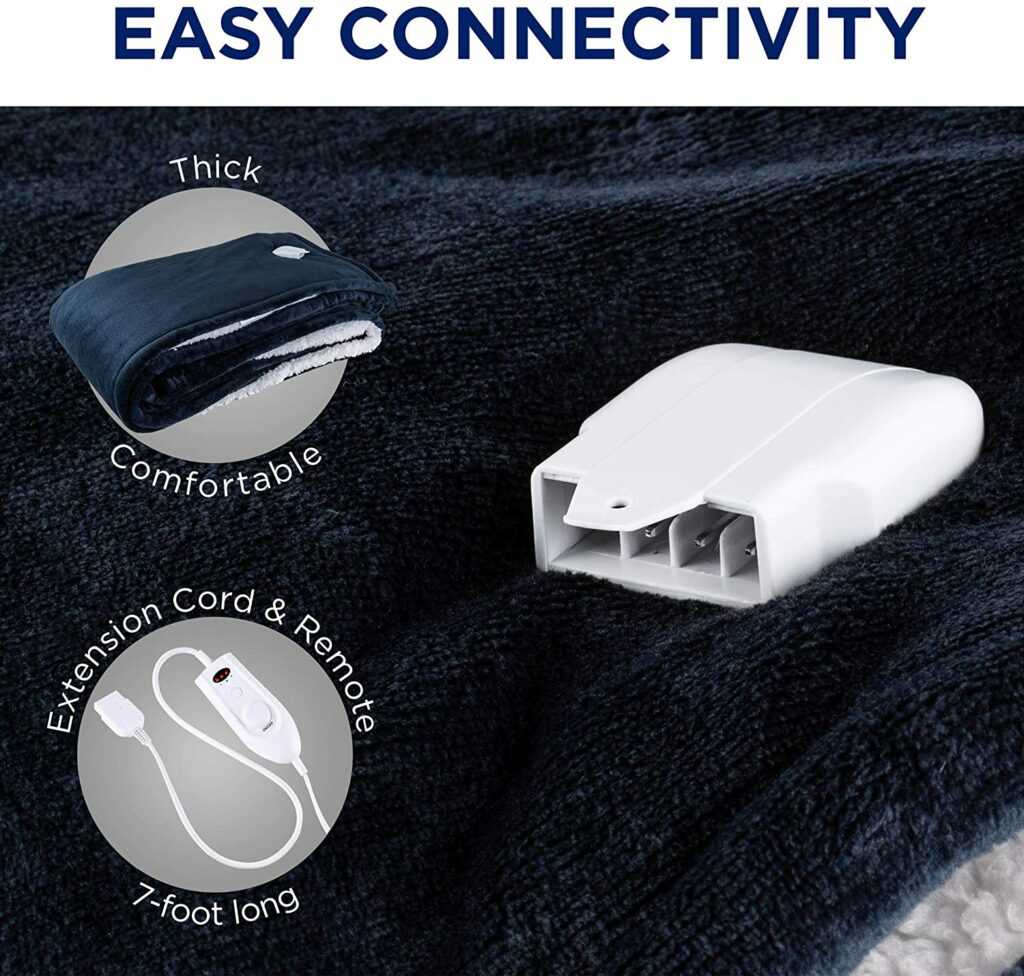 Specification:
Blanket size: 50″(W) x 60″(L)
Line: 88″(L)
Material: Polyester
Power: 100W
Color: Blue
No assembly required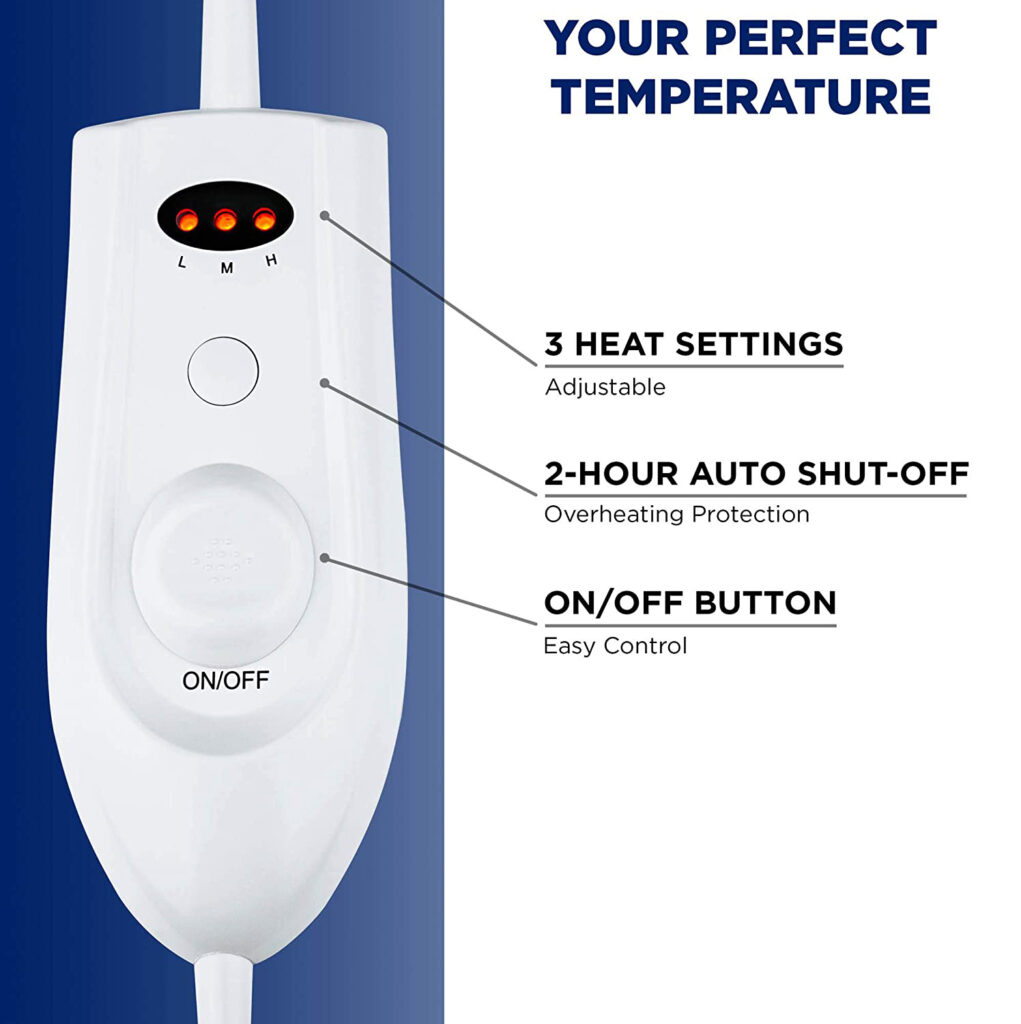 Package includes: Electric blanket