The Benefit of a Traditional Blanket Made Even Better –
Introducing the DrapeDrix!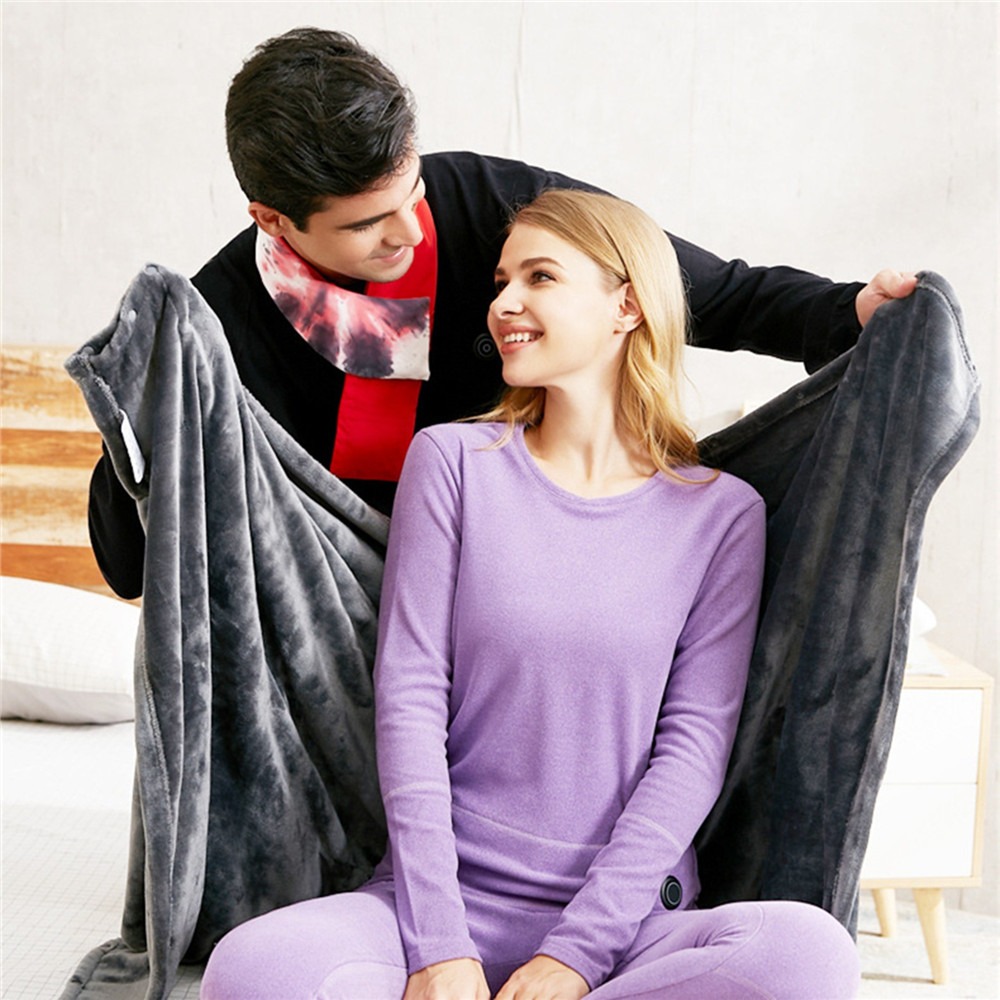 Putting on the DrapeDrix is like being enveloped in a warm hug – it's comforting, warming, and healing when the cold is becoming too much to bear. If your regular blankets aren't doing the job anymore – despite bundling up ten of them together – it's time to make the switch to an electric blanket that will keep you warm all winter long.
The DrapeDrix Difference: Why Choose DrapeDrix
🤗Luxury softness without skimping on the heat. The DrapeDrix feels like a hug – a warm, comforting hug. You get both ultra softness and quality heat.
🤗Warmth comes fast – you don't have to wait for minutes! After a long day, it's understandable if all you want is to be enveloped in relaxing heat. Don't wait too long – the DrapeDrix can get you feeling the heat in seconds.
🤗The heated blanket comes with adjustable heat settings. Get the temperature that suits your taste – that's the DrapeDrix assurance.
🤗Safe for the skin! Warm to the skin, without the harm to the skin!
🤗The electric blanket that's so easy to maintain! Machine-washable blankets that can stay with you for a long, long time.
DrapeDrix Features
Made of Coral fleece, the DrapeDrix wraps you in quality heat. The material for the DrapeDrix makes it possible for you to enjoy a warmth the moment you wrap it around you.
The electric blanket with 8 carbon fiber heating for quick, even heating. The design of the DrapeDrix distributes heat fast. You won't have to deal with uneven heating – the carbon fiber with quality length allows the blanket to feel warm from tip to tip.
Adjustable heated blankets with three temperature settings. You have preference on the type of heat you want to achieve. There's low, medium, and high settings you can choose from.
Can be washed by hand or machine. The heated blanket is 100% machine-wash compatible.
You can charge this conveniently anywhere you want. The USB port of the DrapeDrix makes charging the blanket so easy.
Comes in the right height for your bed and for your office. This multipurpose blanket can be conveniently used on the bed, on your couch, on your office, or in your meditation room. It's so versatile – you can use it anywhere you like.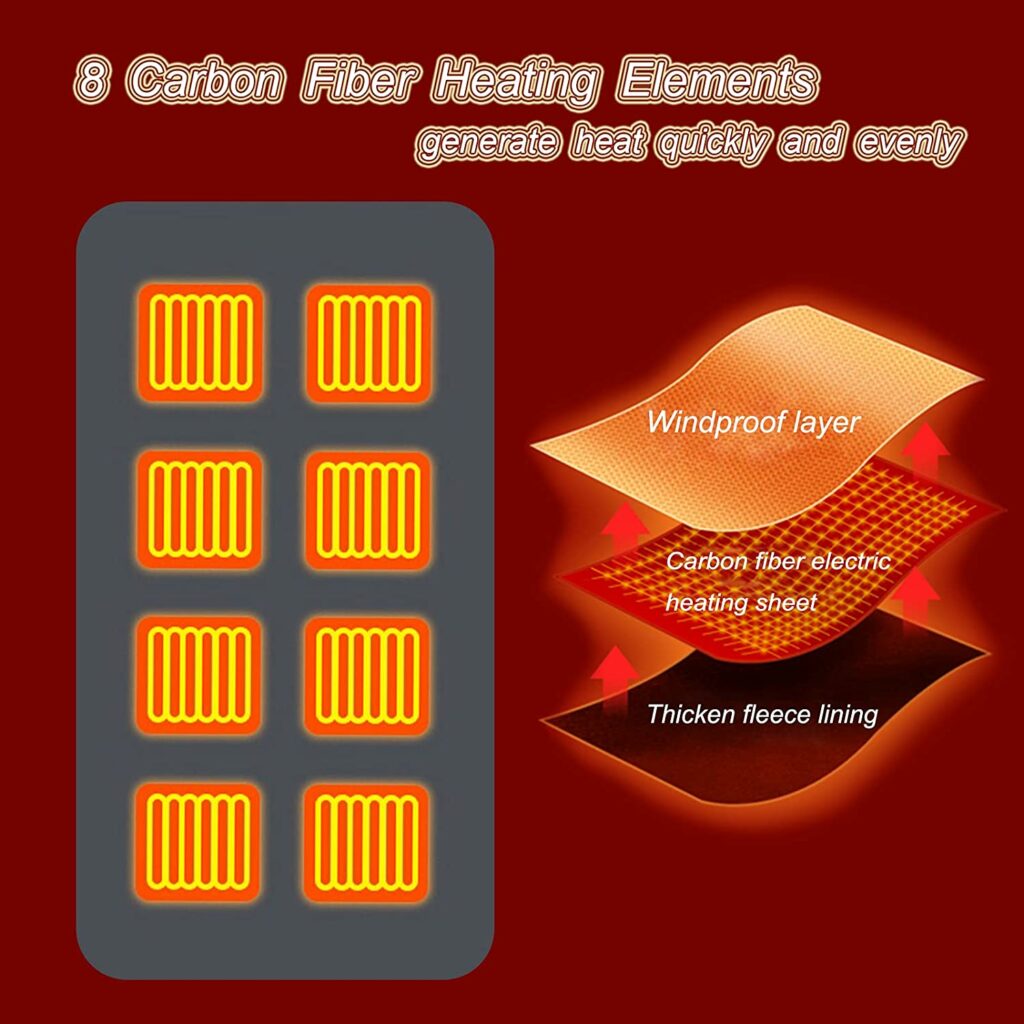 Specifications:
Color: Gray
Material: Coral fleece
SIZE: about 150 * 85cm(59*33.4in)
Power: mobile power (not included)
Temperature Mode:High mode, approx. 60 (±5)℃; Medium mode, approx. 50 (±5)℃; Low mode, approx. 40 (±5)℃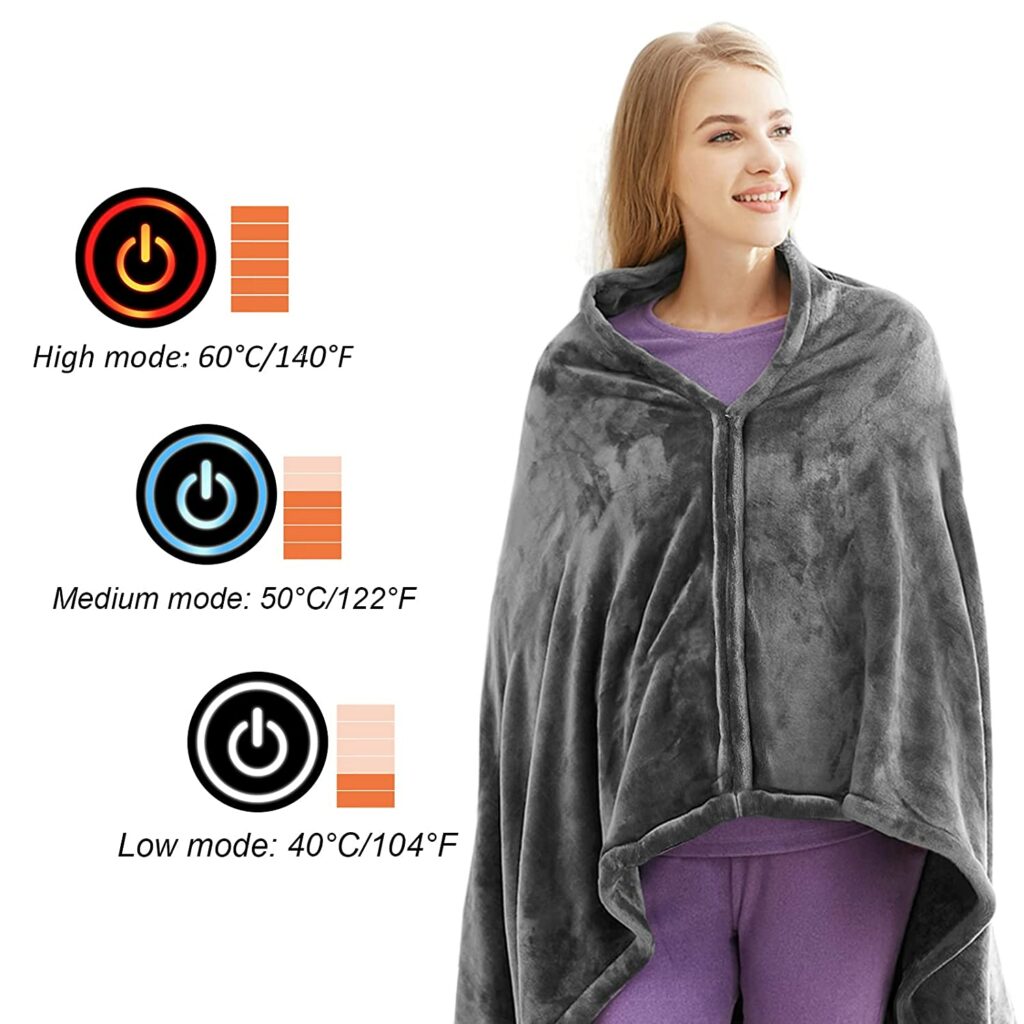 Package Included: 1 x Heating Blanket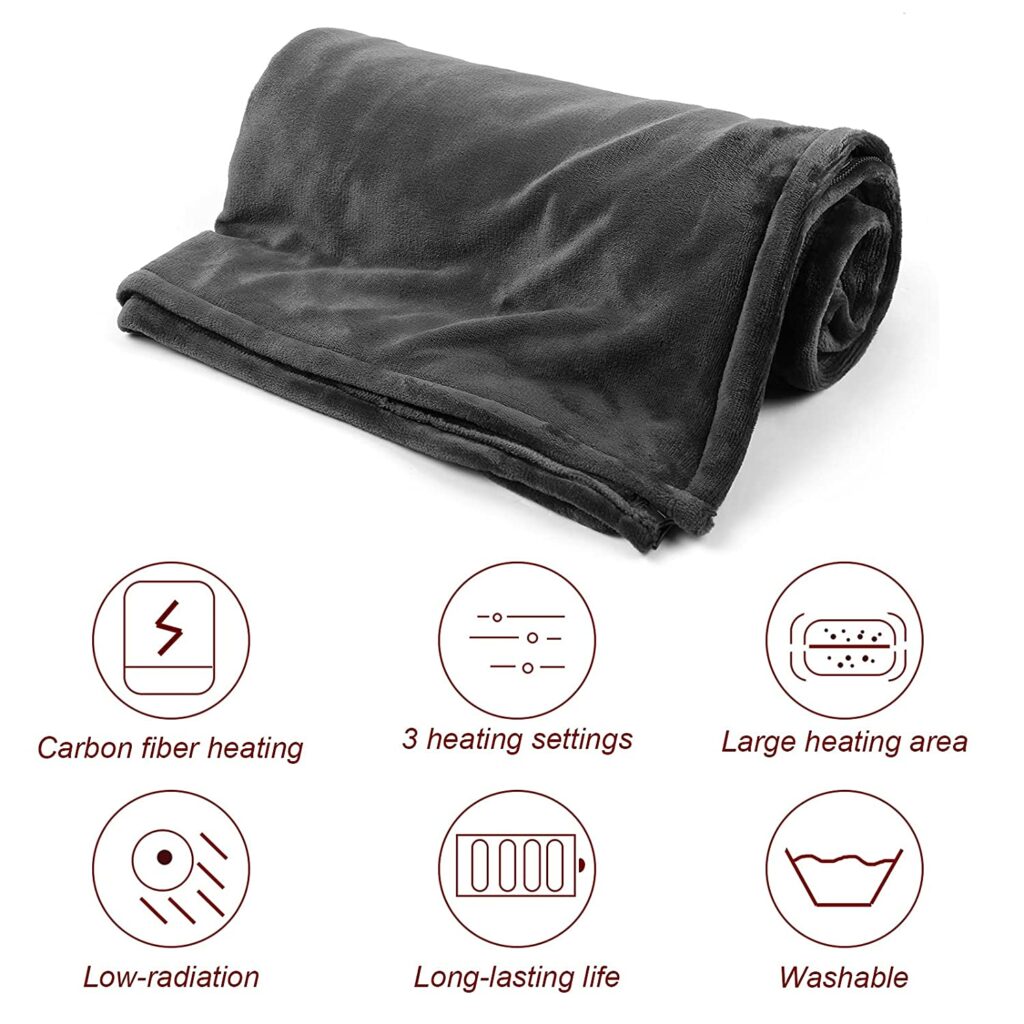 Note:
Power bank is not included.
Press the button for 3s  to be on/off and short press to change the heating modes;
low-white, mid-blue, high-red, the temperature is 40 – 60℃/ 104 – 140 °F;
This product is a zipper not buttons(Upgraded version with 8 carbon fiber heating elements generate heat quickly and evenly.)