Enjoy a Cappuccino, Macchiato, or Latte at Home, Every Day, Without Breaking the Bank.
Why spend your hard-earned dollars in the coffee shop when our premium milk frother makes amazing foamy, frothy beverages in the comfort of your home? The MiniCaffeine is a powerful handheld battery-powered milk frother that you can use to turn ordinary hot or cold drinks into something irresistible. Microwave the milk or heat up quickly in a pan and start your mornings (or nights) with a good, creamy, and foamy coffee.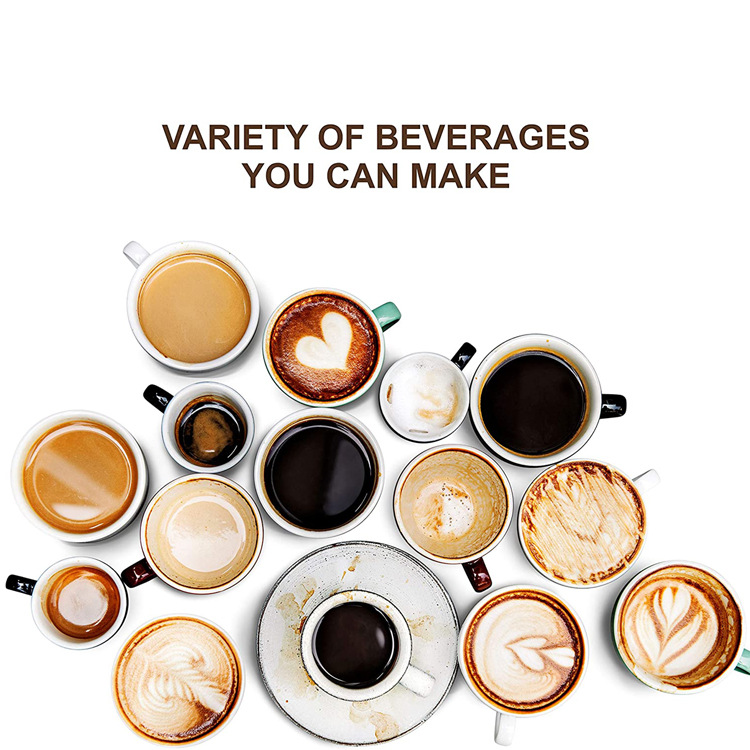 Features :
Make Rich, Creamy Froth In Seconds: We coffee lovers are serious about our coffee. The MiniCaffeine Frother gives that professional finishing touch to your latte, cappuccino, macchiato, or hot chocolate. Make delicious foamy creamer for your drinks at home without a trip to Starbucks with your own milk frother. The benefits of having your own electric drink whisk mixer are endless. You can make your own best latte; you know your tastes best.
Matcha Whisking, Coffee & More: Works better than a manual matcha whisk for making matcha tea and works far better than a fork or whisk for coffee. It works very well to mix nutritious protein powder drinks with no extra container, blender, or bottle shaker to wash. Use our mini mixer for your whisking and mixing needs: Give healthy shakes and smoothies a kick by adding powder or egg nog flavor and mixing.
Proven and Trusted Quality: We use only premium materials. The construction will last, backed by our Zulay Guarantee to not rust or break, ever. Our small and efficient frother works on all types of milk – half and half, creamer, soy, almond, cashew, hazelnut, whole milk, and other dairies such as butter or cream.
Easy To Clean and Store: The durable, convenient metal stand gives easy access for foamy goodness in seconds. Cleanup for this matcha whisker & frother is even faster. To clean, just put the whisk in hot running water and briefly turn it on – instantly clean! When stored on a counter or table, it sits nicely next to other coffee accessories. Our powerful and durable hand-held milk frother is powered by two AA batteries (not included) with a compact electric design that easily fits in a drawer.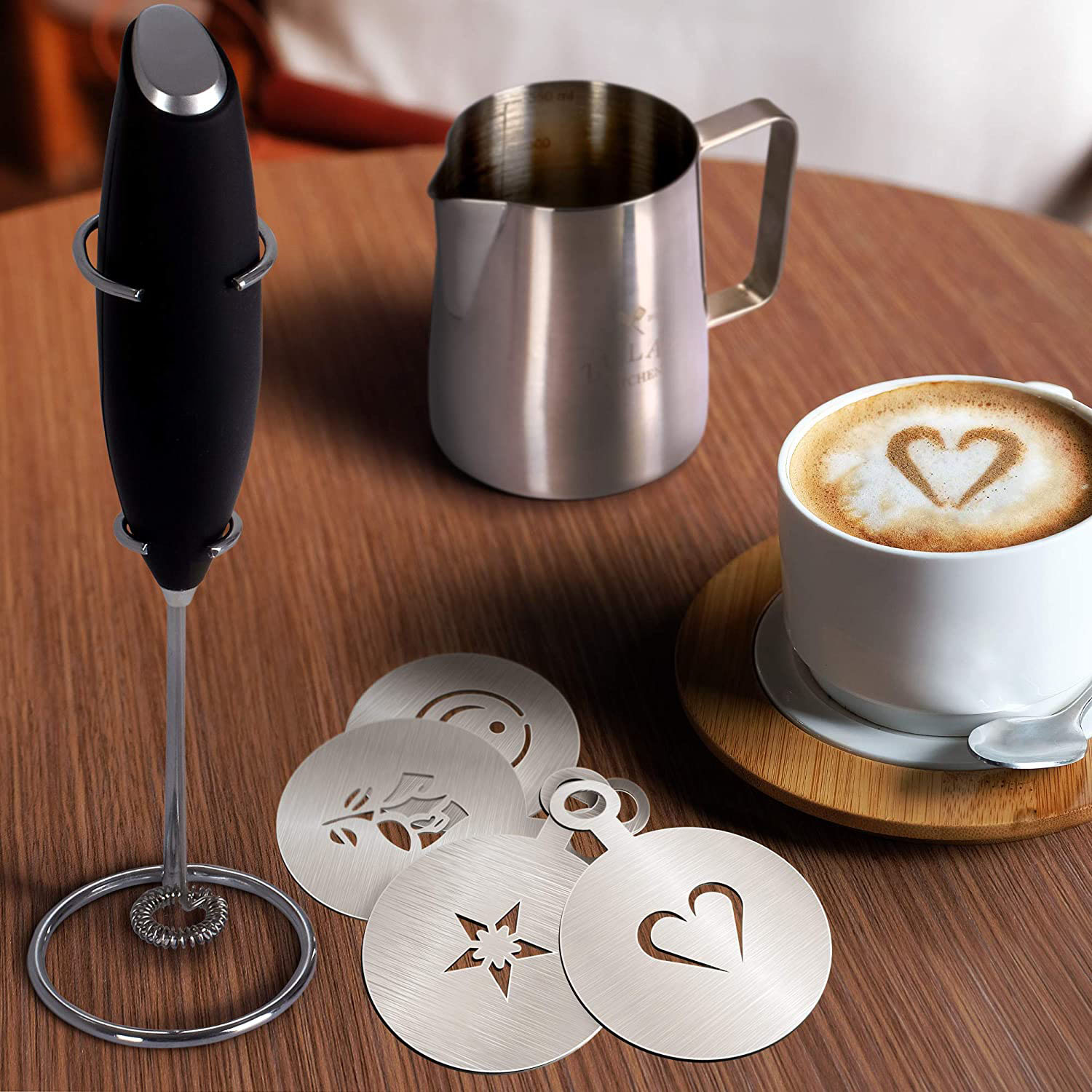 Easy to Use
Just take it off the stand, put it in the milk, press the button, and move up for 15-30 seconds. It's made to fit very comfortably in your hand, almost like a pen. Includes an easy one-touch on/off button. You will need 2 AA batteries which are not included with the mini mixer.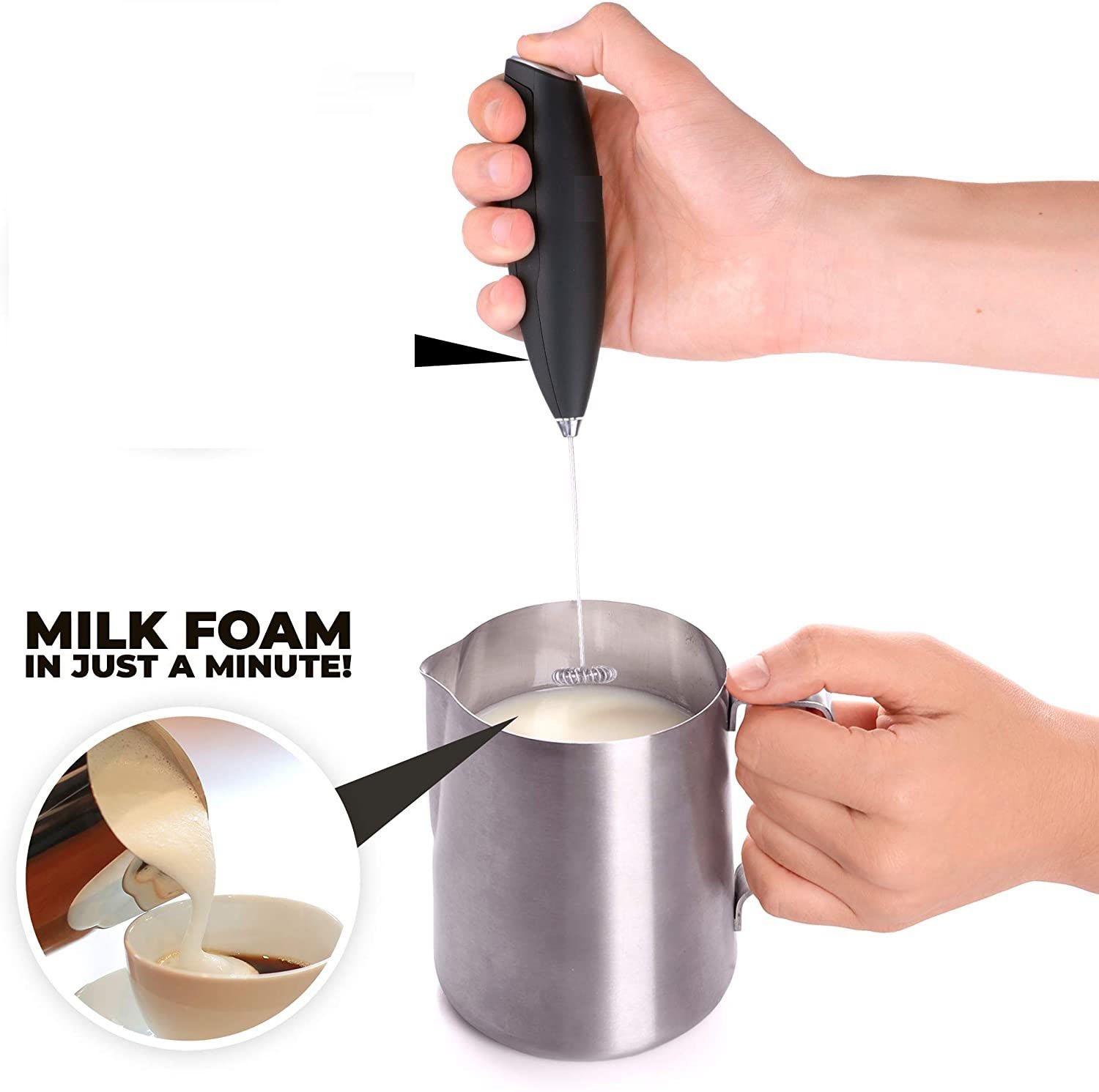 Many Uses
This Handheld Foam Maker is strong enough to milk various liquids, including frothing milk for coffee, lattes, cappuccinos, hot chocolate, cocktails, milkshakes, protein shakes, almond milk, chia latte, matcha teas, mixing eggs, breaking up clumps in sauces, etc. You will be able to use this electric milk frother and matcha whisk all the time without having to worry about it breaking on you (compare to Jura). For Best Results, froth in the Zulay Frothing Pitcher and froth, the milk by itself, then adds to coffee.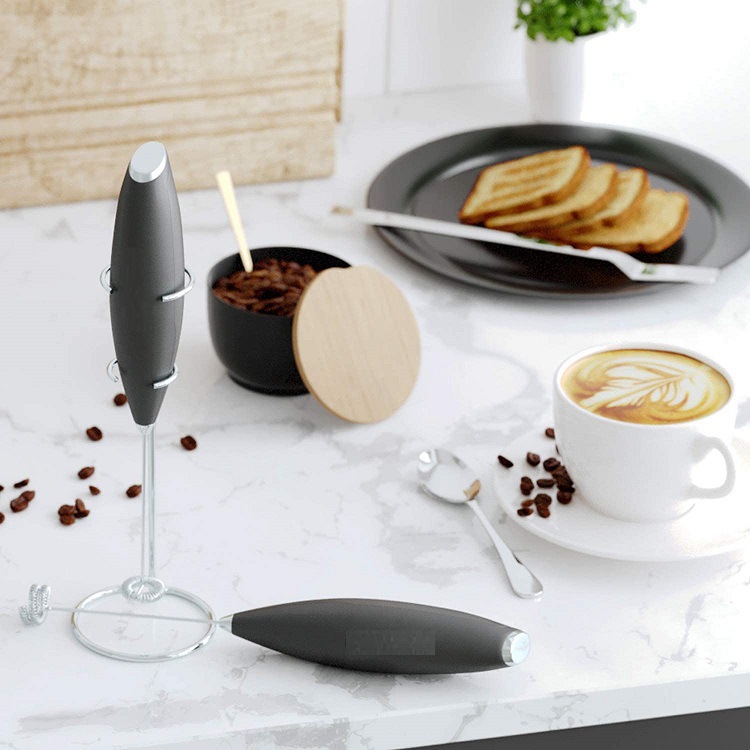 Easy Clean
Submerge the whisk in a cup of warm water, hit the button, and it's clean in seconds!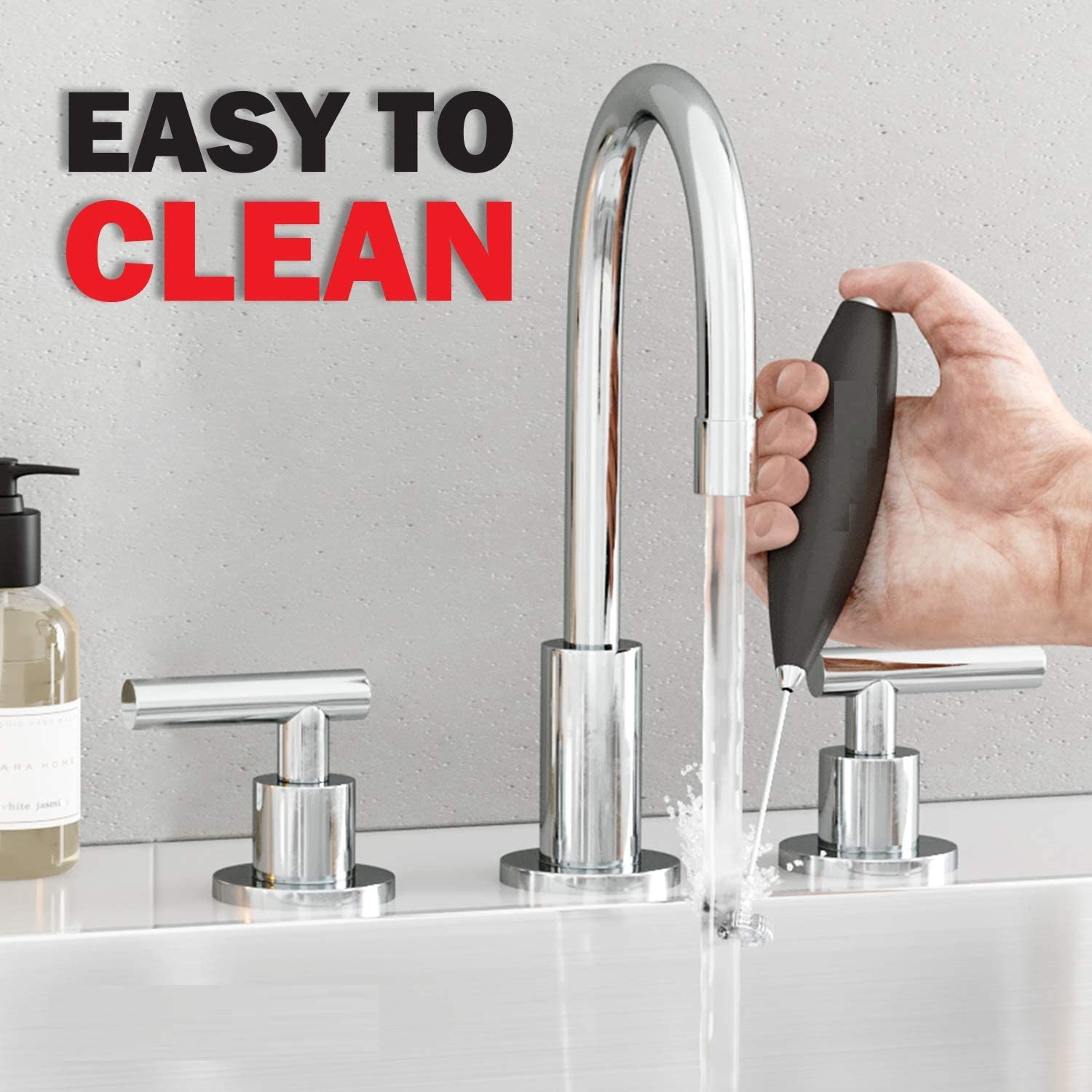 How to Use the MiniCaffeine?
Open the battery cover.
Install two universal AA batteries.
Replace the battery cover.
Put the stirring head into the liquid to be stirred.
 Just press the switch button.
Specifications:
| | |
| --- | --- |
| Package Dimensions | 7.4*7.8*25cm |
| Item Weight | 15.2 ounces |
| Manufacturer | HoTSaber |
Package Includes: