Nothing is much more fulfilling than waking up with a good cup of coffee. Our CafeBud Electric Milk Frother will help you make that satisfying first sip every time. Whether you want it a foamy and creamy coffee or a well-blended protein drink, the CafeBud is at your service!
There's no need to drive yourself early in the morning to wake all your senses. Make it at home and sip goodness till your heart's content.
The CafeBud is one of the most trusted electric frother used by baristas and enthusiasts around the world. It's seamless and highly convenient to use anywhere you'll. You can take it with you on your next travel, outdoor adventures, and so on. We've made the CafeBud compact and portable that you can charge using your power banks, so good coffee comes along wherever you may be.
Features:
[Premium Quality Milk Frother Handheld] The instant mixing head and foaming stick are made of food-grade ABS for easy and comfortable grip. Our frother comes with a high speed and low noise function for a wonderful morning.
[3 Speed You Can Choose] Low speed is perfect for mixing fruit juice, milkshakes, or protein powder drinks. Middle speed is for making bulletproof coffee, matcha tea, or hot chocolate. High speed is for creating creamy milk froth, which can be used in coffee, latte, cappuccino, drink.
[USB Rechargeable Milk Frother] Unlike other AA battery-operated milk frother in the market, the CafeBud's electric whisk has USB ports, which you can use to charge the frother anywhere and anytime with your power bank/phone charger/computer, etc. It is perfect for use in home, office, camping, or travel. The wand can be turned upside down on the countertop, making it easy to place anywhere.
[Easy to Clean] The Cafebud's stainless steel shaft and whip are made with food-safe material that is easy to be cleaned in mild soapy water with the whisk moving or just put a hand mixer into fresh running water.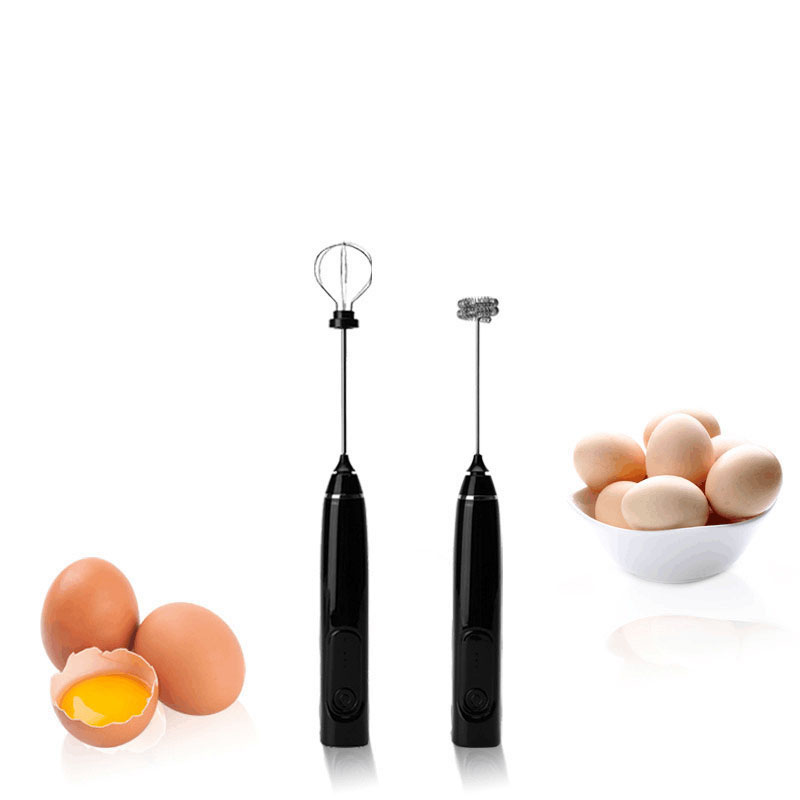 Milk Frother Tips:
Find both arrow marks on the whisk heads connection part and the milk frother base, and align the arrow marks.
Insert the whisk into the base horizontally; you can hear an audible click if it is in position.
Pull the whisk head horizontally with some power when getting the frother off.
To prevent spillage during use, please try to use a higher container.
Place the rechargeable frother in a container containing the beverage 1/3 begins to foam.
Remember to push off the button to shut the milk frother before removing the stir bar from the milk to avoid spilling liquid around.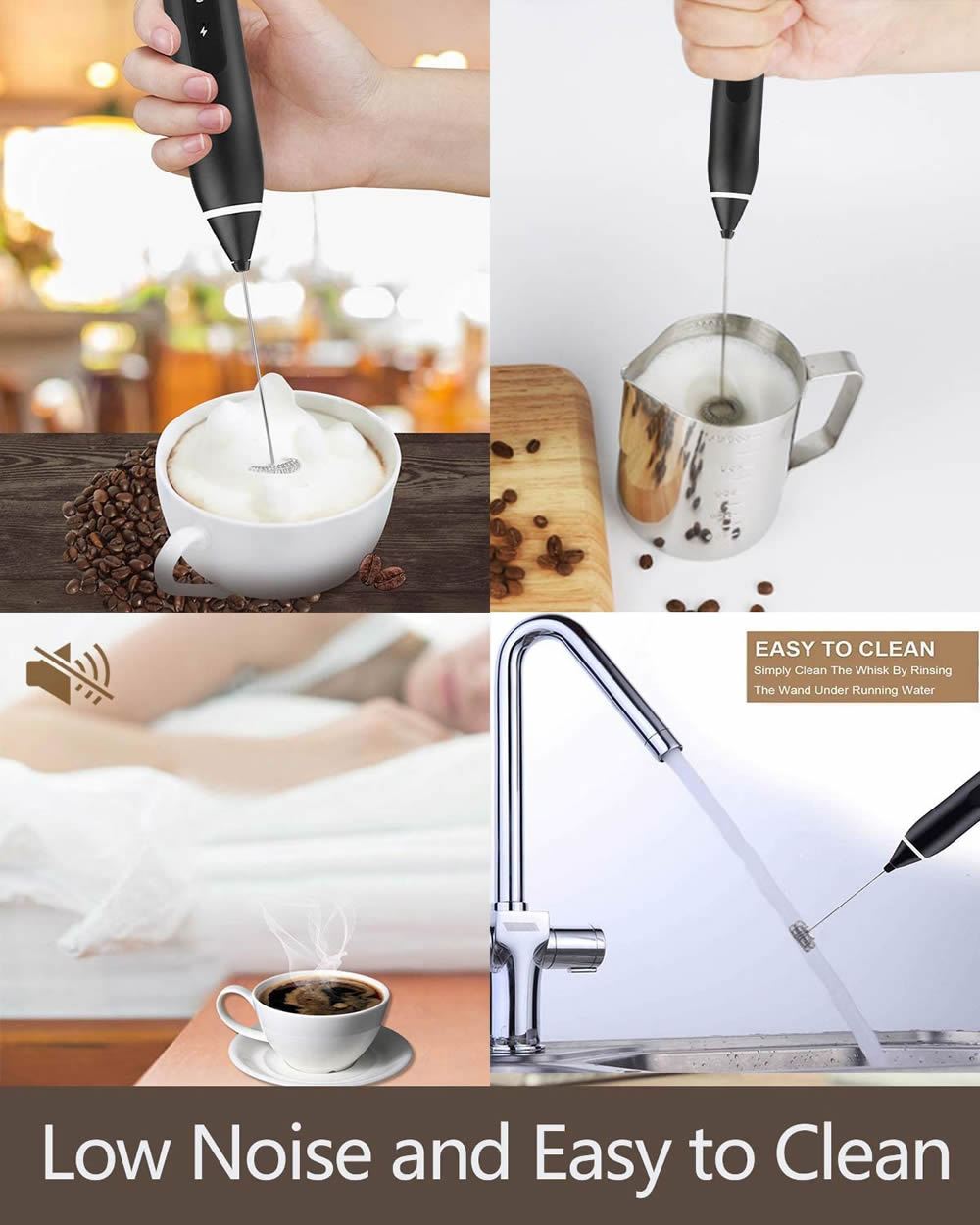 2021 Upgraded Control Mode
Introducing our latest version of loop control mode allows speed switching in just one click of a button. There's no need to circle through the high speed to turn the device off to enable a more user-friendly frother.
Storage Method:
If you put the electric milk frother in the original box after use, make sure to switch down into the sponge box to avoid unintentional restarting.
Package Content:
1* Milk Frother Wand
1* Milk Frother Whisk Head
1* Balloon Whisk Head
1* USB Charging Cable
1* User Manual