Whether you're a passionate home cook or pro chef, it's time to meet the only meat thermometer you'll ever need in your kitchen. The Mighty Meaty Smart Thermometer features state-of-the-art technology to help you say goodbye to overcooked meat and hello to five-star meals at home!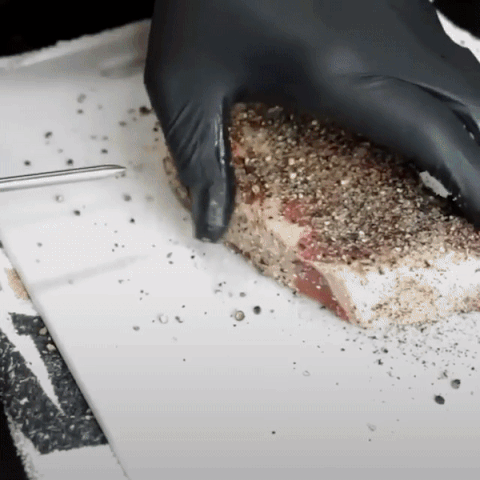 Engineered to withstand most cooking methods and constructed with the most innovative food-grade available materials so you can grill, roast, bake, or slow cook with ease. It's also got dual sensors that can estimate how long to cook your food to get perfect results every time.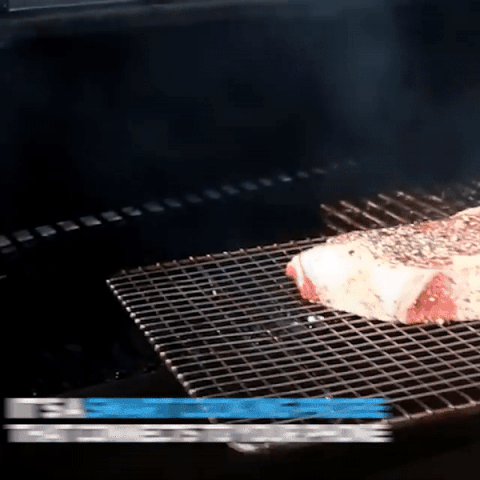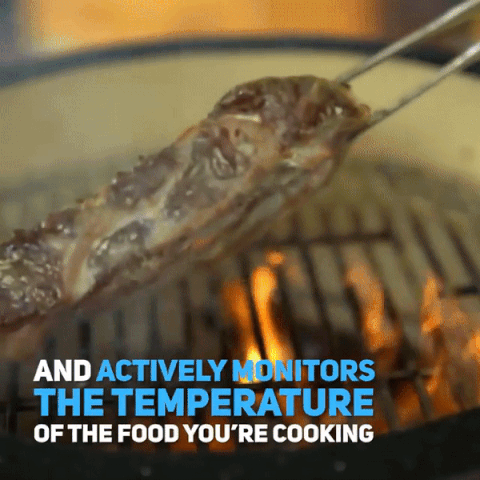 The Mighty Meaty Smart Thermometer allows you to monitor the temperature of your food remotely and in real-time through our app on your phone. Talk about a relaxing and enjoyable cooking experience!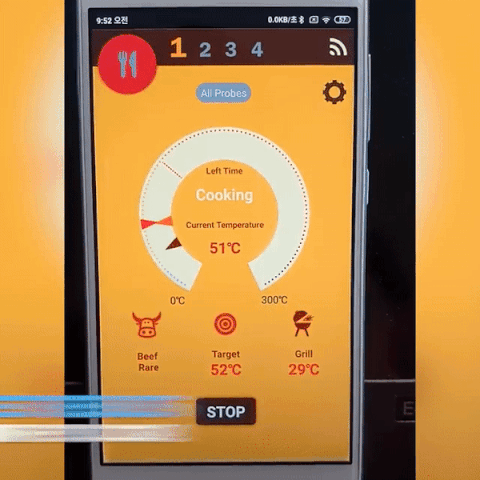 "This is the best thermometer out there. So easy to use and take a look at the pictures to see how the meat comes out. The accuracy is amazing."⭐⭐⭐⭐⭐️
Timothy Ledger – Verified Customer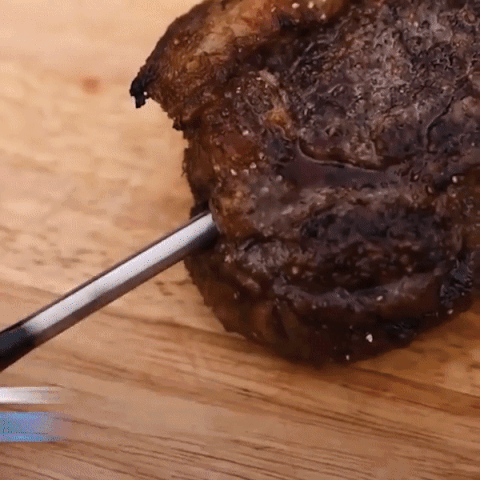 Features
Measures Internal & Ambient Temperatures. The stainless steel tube structure can detect food temperature and furnace temperature at the same time.
Dual Sensor Technology. This innovative feature helps prevent overcooking by estimating how long to cook your meat for the perfect doneness.
Manage through Android/iOS App. Use your mobile phone to set your desired cooking time and temperature and notify you when your food is ready.
Choose from Multiple Cooking Presets. Includes 9 types of food recipes, 4 levels of raw and pre-cooked degrees, timing, and target temperature. 
Durable and Waterproof. Safe to use for measuring the temperature of any liquids and put under running water for cleaning purposes.
Fast-Charging & Long-Lasting. After fully charged,  smart thermometer to run for up to 4 hours.
Completely Wire-Free. No need to worry about cords and wires getting in your way and stopping you from cooking the perfect meal.
Bluetooth Support. BLE4.0 for efficient connection between your smart thermometer and mobile phone. 
For Meaty Mighty Success Every Time

Product Specifications
Furnace Temperature Measurement Range: 0~300℃
Bluetooth Communication Distance: ≥10m
Waterproof Rating: IP67
Measurement and Transmission Cycle: 4s
Product Size: 6x129mm
Application: High-temperature Oven, Stove, BBQ grill
Package Inclusions
1 x Smart Wireless Food Thermometer
1 x Charging Cable
1 x Charging Station
1 x User Manual
Important Note
Do not submerge the entire device in water or place it in dishwater.