You don't need fancy tools and years of experience to look and cook like a boss in your kitchen or backyard grill. All you need is a reliable and accurate food thermometer at a reasonable price to get every recipe right.
Whether you've got a newfound love for cooking or are ready to take it to the level, the BBQ Boss Food Thermometer with Instant-Read is a great kitchen tool to have. Testing the surface and core temperatures of food during the cooking process to get it cooked right has never been this easy.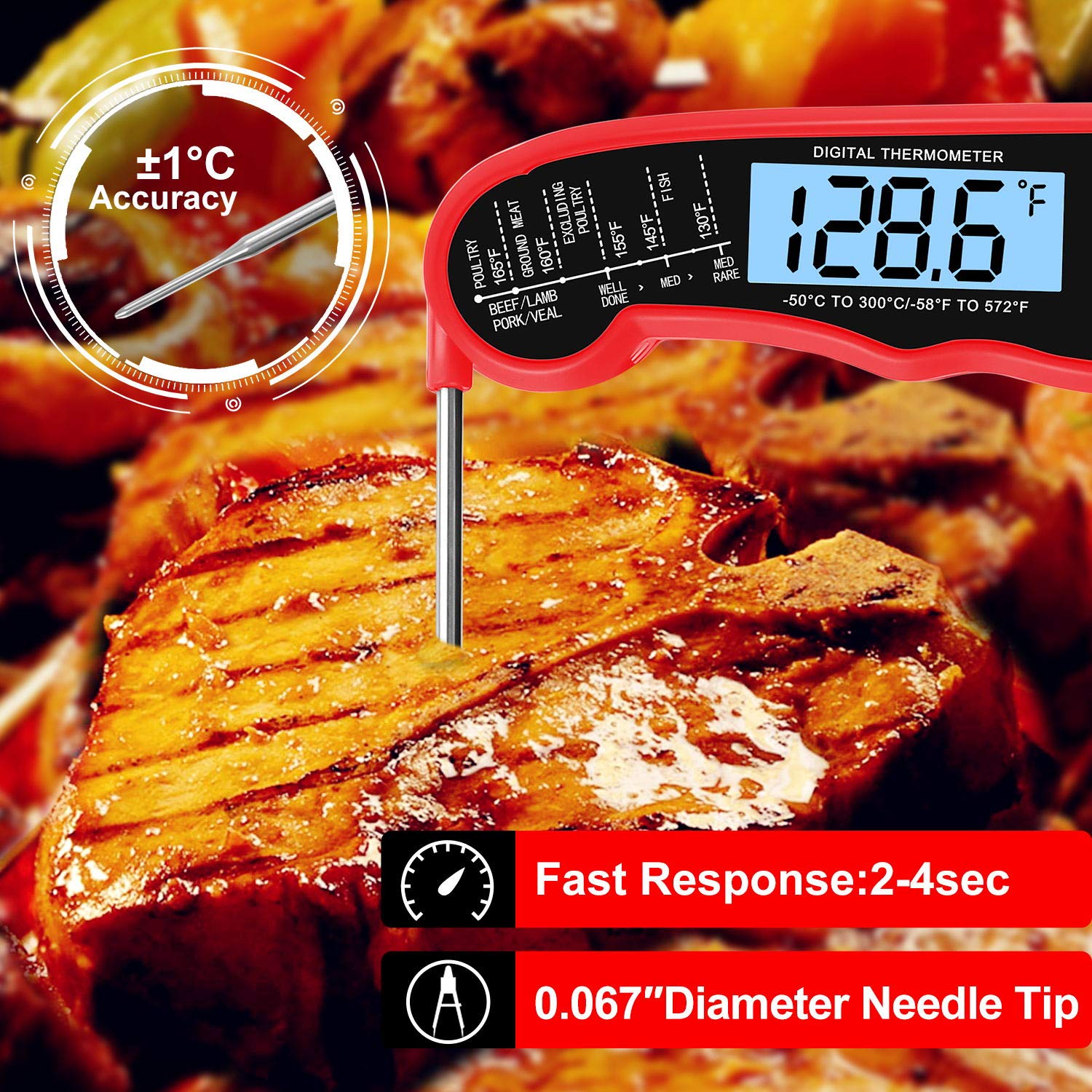 Its instant-read LCD screen will display accurate temperatures of up to 572°F/300°C. Not to mention the thoughtfully designed silhouette that provides a comfortable, secure hold. Perfectly cook any dish your heart desires while looking like a boss with the BBQ Boss Food Thermometer with Instant-Read, whether it's meat dishes, baked fish, cheese, soups, or stews.

Features
Ultra-fast and Accurate Reading. Displays the food temperature in a little as 2-3 seconds with an accuracy of ±1°C/±2°F and a wide range of -58℉ to 572℉.
Eliminates Overdone or Undercooked Food. Taste success with perfectly cooked BBQ, deep-fried meat or fish, and desserts every time.
Waterproof and Highly Durable Exterior. Made from premium ABS plastic, this lightweight device is impact-resistant and IP67-certified waterproof.
Bright and Clear Display. Immediately see and easily read the accurate food temperature displayed on the large LCD screen.
100% Food-Grade Stainless Steel Probe. We guarantee you that your food will be guaranteed safe and cooked to perfection.
Safe Cooking and Easy Storage. Thanks to its sleek silhouette and smart-folding design, you can avoid any accidents and conveniently store this device.
Battery-Saving Technology. It also automatically turns on when you unfold it and shuts off when folded or after 10 minutes on idle.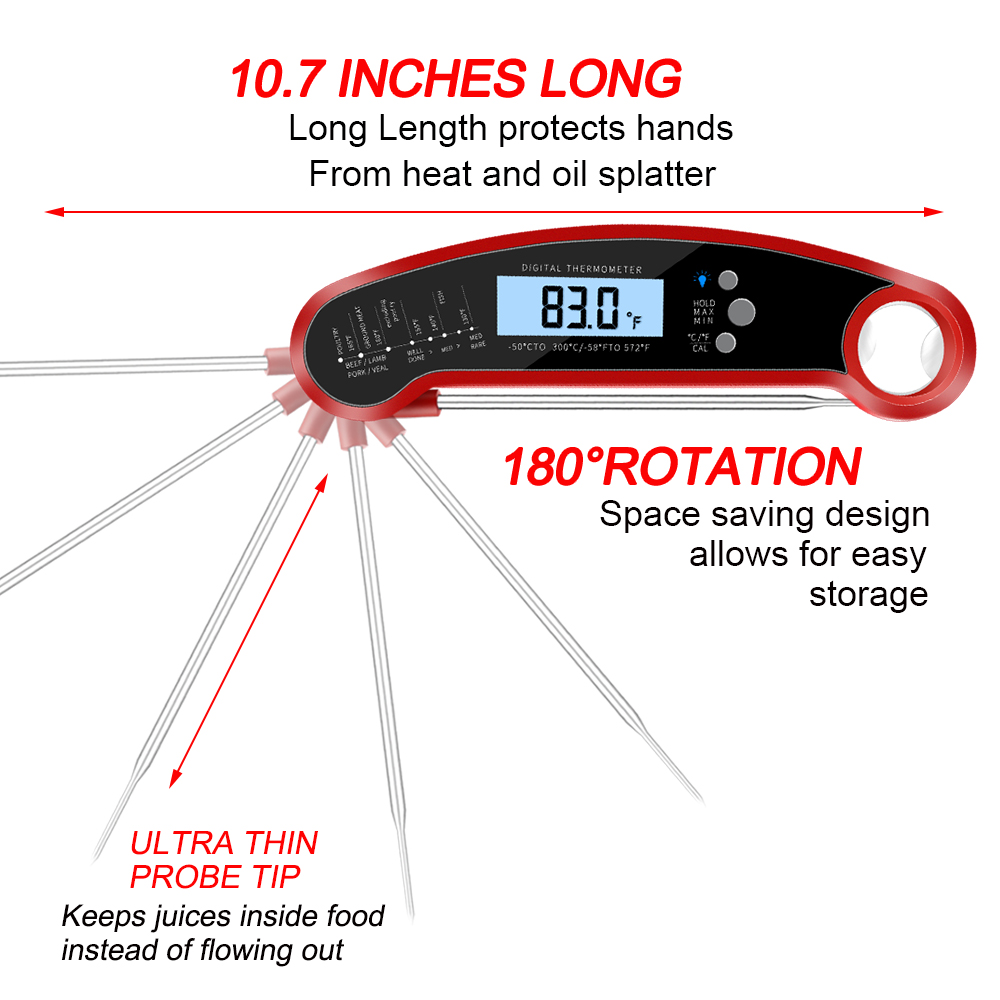 Product Specifications
Colors: Red, Black
Waterproof Rating: IP67
Two Buttons: ON/OFF and ºC/F
10-minute Auto-off Feature
Material: ABS + Stainless steel
Folded Size: Approx. 5.1 x 1.38 x 0.66"
Temperature Range: -50℃~300℃/-58℉~572℉
Temperature Accuracy: ±0.1 ℃/0.2℉
Product Includes:
1 x Digital Folding Probe Thermometer
1 x Manual (English)
Important Note
Do not submerge the entire device in water or place it in dishwater.