Tired of slaving in the kitchen to create the perfect meal, only to see your family and friends fake a smile as they chew down over or undercooked food? Don't take the easy route and turn to take-out food just to impress.
Become an instant expert at the kitchen and wow your guests with perfectly cooked meals effortlessly prepared by you and your Easy Sizzle Kitchen Thermometer!
This high-tech digital kitchen thermometer with instant-read helps you cook meat with accuracy and serve incredible meals at home, regardless of your experience. It's easy to use and convenient to have in your kitchen.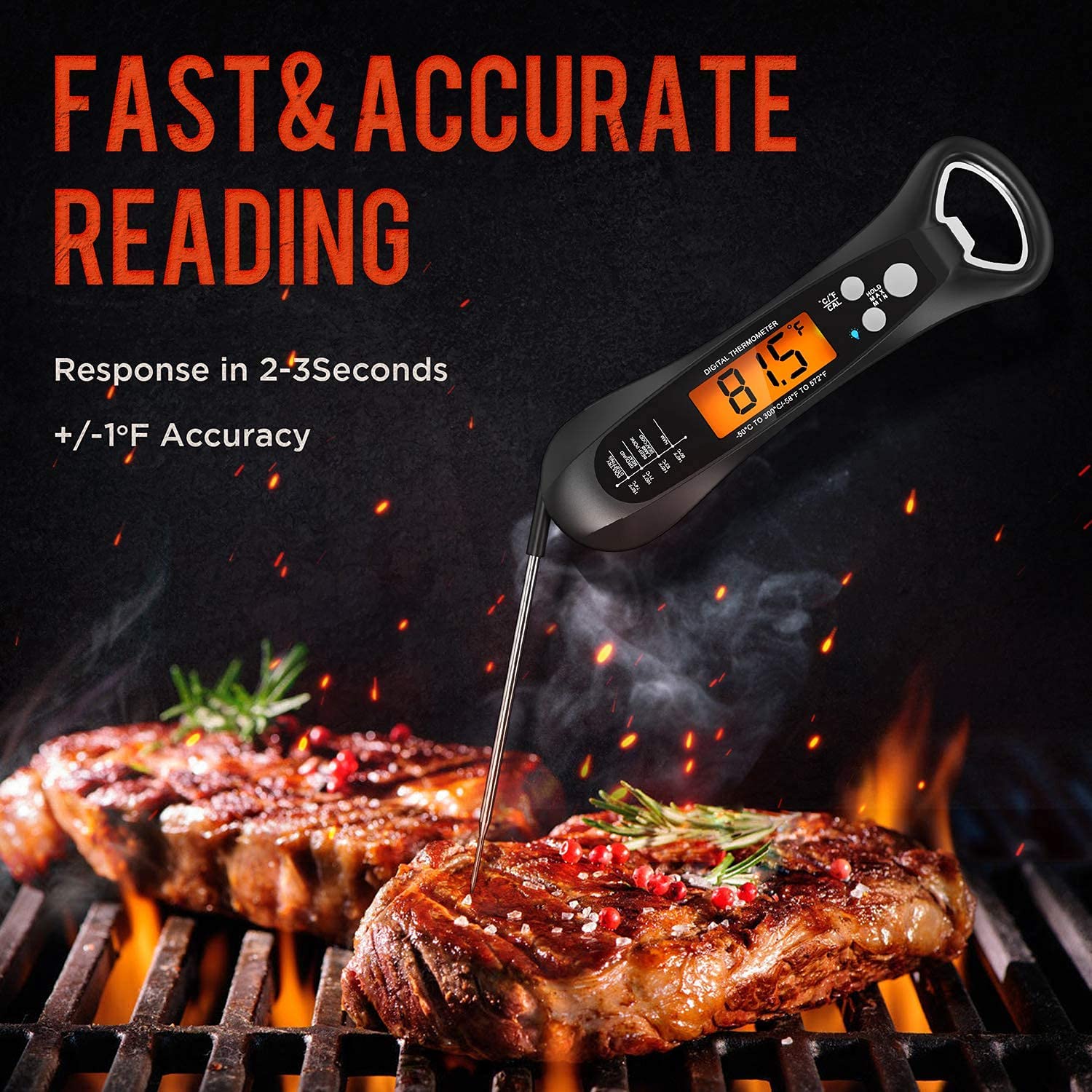 Features
Instant Temperature Read and Clear Display. Check the temperature of your food in as fast as 2 seconds and read it on the bright and large LCD screen to get it cooked right every time. 
Accurate Reading with Calibration Function. Find out the exact temperature of your food with an accuracy of ±1°C/±2°F and a wide range of -58℉ to 572℉. 
Highly Durable and Waterproof. This device is made from premium ABS plastic that can withstand accidental drops or other impact accidents. It's also IPX6 Waterproof, making it safe and easy to wash under running water.
Easy to Store. With an internal magnet and large hang hole, you can conveniently store this anywhere with quick and easy access.
Sophisticated Packaging. This device will be delivered to you in a foam-lined box to keep it well protected and even make a great gift.
Product Specifications
Temperature Measurement Range: -50°C -300°C (-58°F-572°F)
Measurement Accuracy: ±1℃
Measuring Speed: 3~4 seconds
Temperature Probe Length: 4.33in
Weight: 95g
Display Type: Digital
Package Inclusions
Important Note
Do not submerge the entire device in water or place it in dishwater.