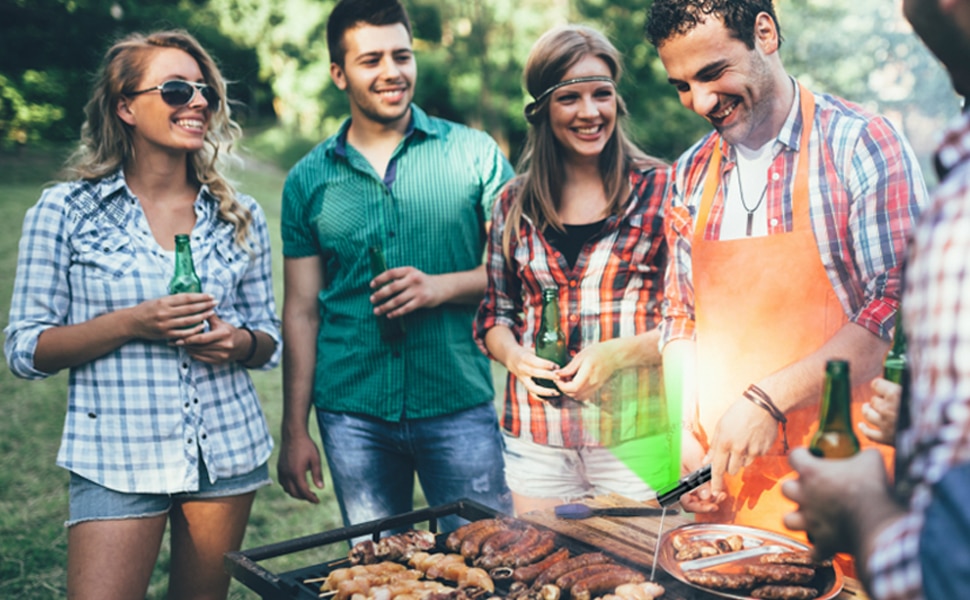 Enjoying a nice home-cooked meal with your family or friends not only helps you save some bucks but also gives you that luxury of feeling more relaxed than dining out. However, it can be challenging and pressuring to prepare a delicious meal that tastes just like those at your favorite restaurants.
Take your culinary skills to the next level, unleash your inner MasterChef, and get your meat cooked perfectly with the MasterGriller Digital Meat Thermometer. Stick it in deep and with just a quick click of a button, the temperature of your meat is instantly displayed to let you know if it's good to go. All the while making sure you've kept the nutrition, juices, and flavor locked in.
The MasterGriller Digital Meat Thermometer is a must-have kitchen tool to help you take all the guesswork out, cook meat with ease and accuracy, prevent overcooking, and serve meals that meet or even exceed your guests' expectations.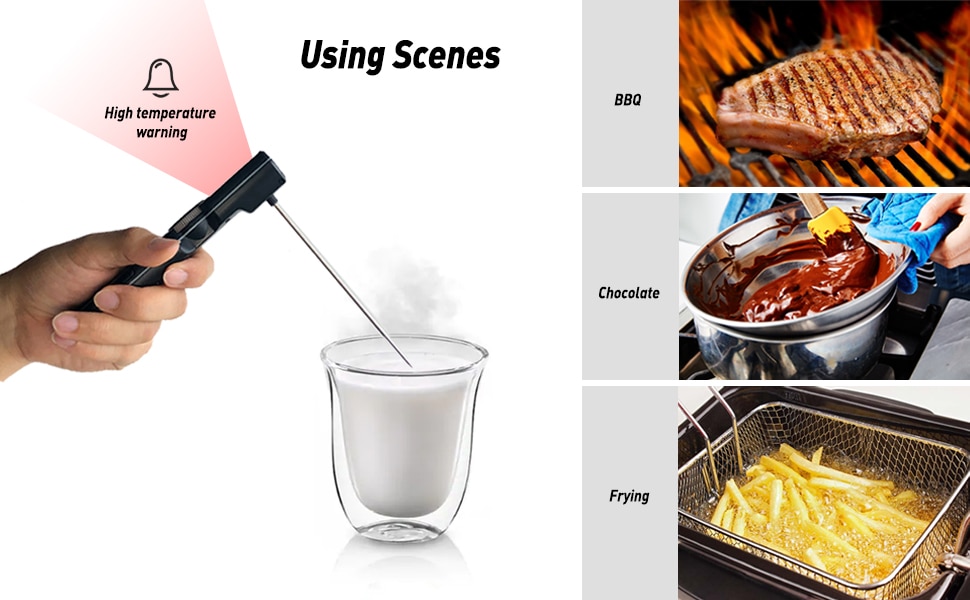 Features
High Precision Sensor for Instant-Read. The ultra-long 180° foldable probe will accurately read and instantly display the temperature on the large backlit LCD screen in just 2-3 seconds with an accuracy of

±1°C/±2°F

and a wide range of -58℉ to 572℉.
5 USDA Food Temperature Types. Get the perfect doneness for your meat, whether it's chicken, beef, lamb, pork, turkey, or even for baked goods, soups, and your baby's milk each time. 
User-Friendly Scroll Wheel. Simply scroll the wheel and effortlessly select your desired options, then hit the OK button. Expect no delays in each function you choose. 
Smart Timer and Alarm. Set the countdown timer and manage cooking time efficiently every time. The receiver will flash, change color, and beep when your food reaches the desired temperature.
Durable and IP65 Waterproof. You can use the device for cakes, cheese, or even cooking soups and stews. It's also easy to clean, using a sponge with some dishwashing soap under running water.
Auto On/Off. This thermometer is uniquely power-saving that automatically turns on when you unfold and turns off after a minute on standby or when folded.
With CE, FDA, RoHS certification.
Product Specifications
Display Type:Digital
Max Measuring Temperature:120°C & Above
Temperature Range:-50℃~300℃/-58℉~572℉
Temperature Accuracy:±0.1 ℃/0.2℉
Waterproof:IP65
Power Type:AAA Battery (not included)
Package Inclusions
1 x Instant Read Thermometer (batteries not included)
1 x User Card
1 x User Manual
Important Note
Do not submerge the entire device in water or place it in dishwater.