When we are at home, we always do household chores- doing the dishes, washing our clothes, and cleaning a room. Getting all these done is taxing and time-consuming. So, if you want to save time and energy, especially when cleaning the floor, let this MicroClean Spin Mop help you with the chore!
MicroClean Spin Mop has a perfect system that is best for home cleaning. It has a microfiber material with great absorbing ability, and a stainless steel mop stick helps you clean the hard-to-reach areas. So, if you want to save time, make your floors squeaky clean, and ready to move on from cleaning your floors with traditional mops, use this MicroClean Spin Mop now and get a feel of  how convenient it is!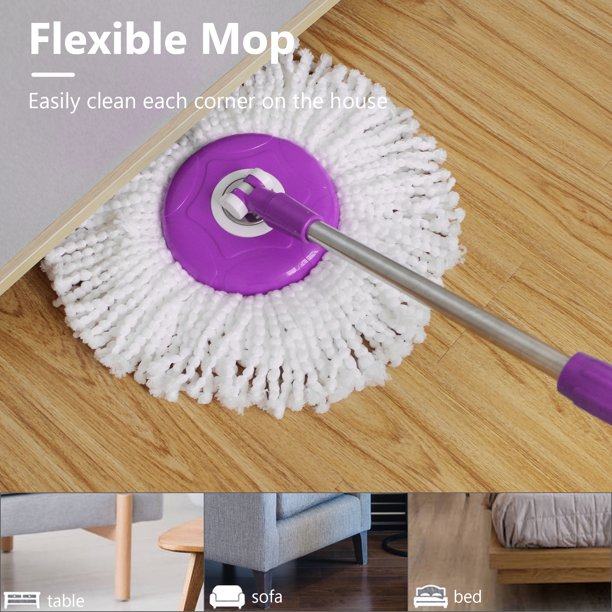 Features:
[Perfect Cleaning Helper] Our mop system is a perfect companion for home cleaning! With its thick and soft mop heads, you can get the floor or surfaces tidied up quickly. By using this, you will love and enjoy doing the housework again! 
[High-quality spin mop] Made of thick, nylon microfiber mop head and stainless steel mop stick with a strong water-absorbing ability that efficiently cleans the floor. You won't have to worry about breaking the handle while you're doing the cleaning. 
[Multifunctional Usage] The soft mop head with a 180-degree foldable mop stick is ideal on various occasions, such as cleaning staircases, glass, car windows, timber floor, tiled floor, and so on. It's a multipurpose mop for home and commercial use. 
[Spinning bucket] When the mop is put into the dehydration slot in the bucket, the mop can be pressed to rotate and take out the water and then quickly shake off the excess water. A convenient and fast way to clean dirty and soggy mops.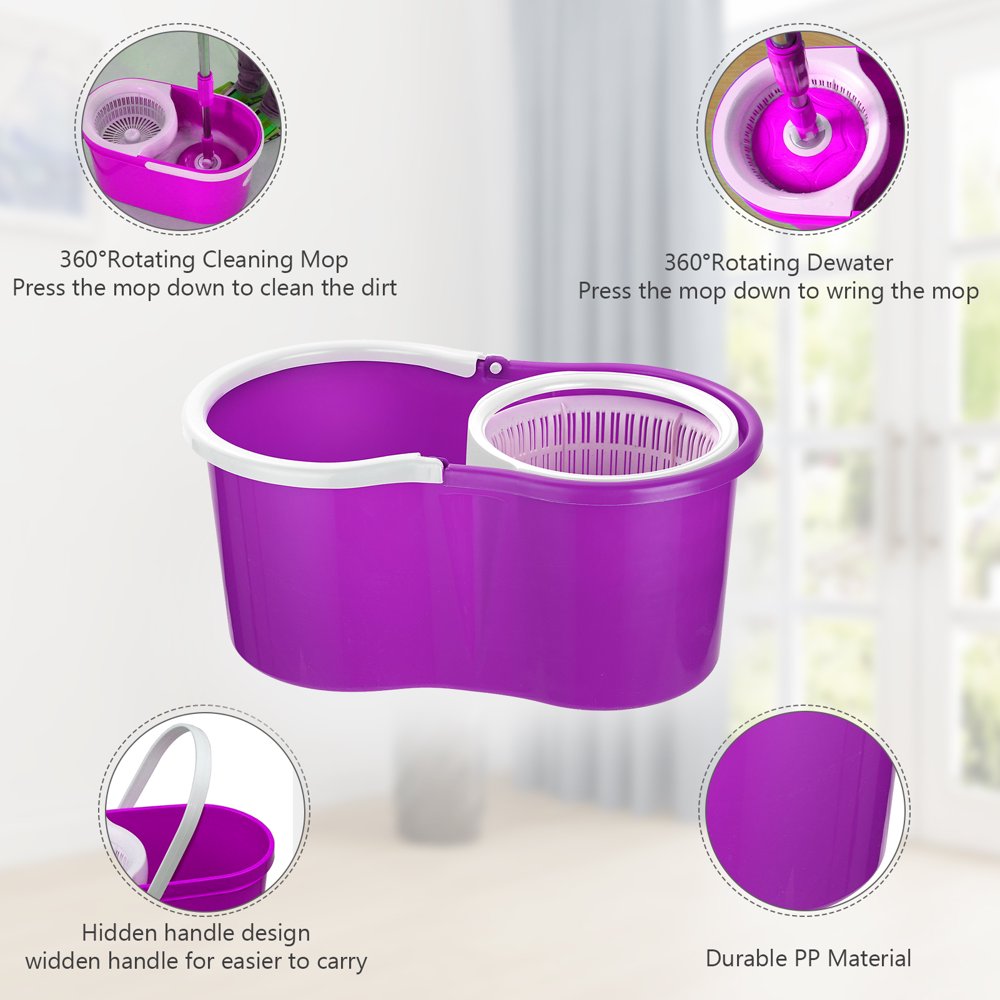 Specification:
Item Name: Spin Mop Set
Color: Purple
Material: Nylon Microfiber, Stainless Steel, PP
Size: 44.5 x 26.5 x 23.5 cm(Bucket); 120cm (Mop)
Weight: 1900 g
Package Size: 46 x 26.7 x 23.5cm
Package Weight: 2000g
Package List: