Are your traditional mops not doing any good for you at all? Or, is your newly bought mop that supposed to be different is still doing the same? Then, it's time to make a choice and change these mops with AntiGerm to make your life more relaxed and easier!
AntiGerm has an award-winning spin mop cleaning system that comes with a spin broom. It sees to it that every part of your mop is clean before you use it on your floors to ensure no dirt is spreading on the floor. The mop is also made from dirt-free microfiber; it blasts away filth and absorbs water 2x faster than ordinary products in the market—an excellent buy for the safety of your home and the health of your family.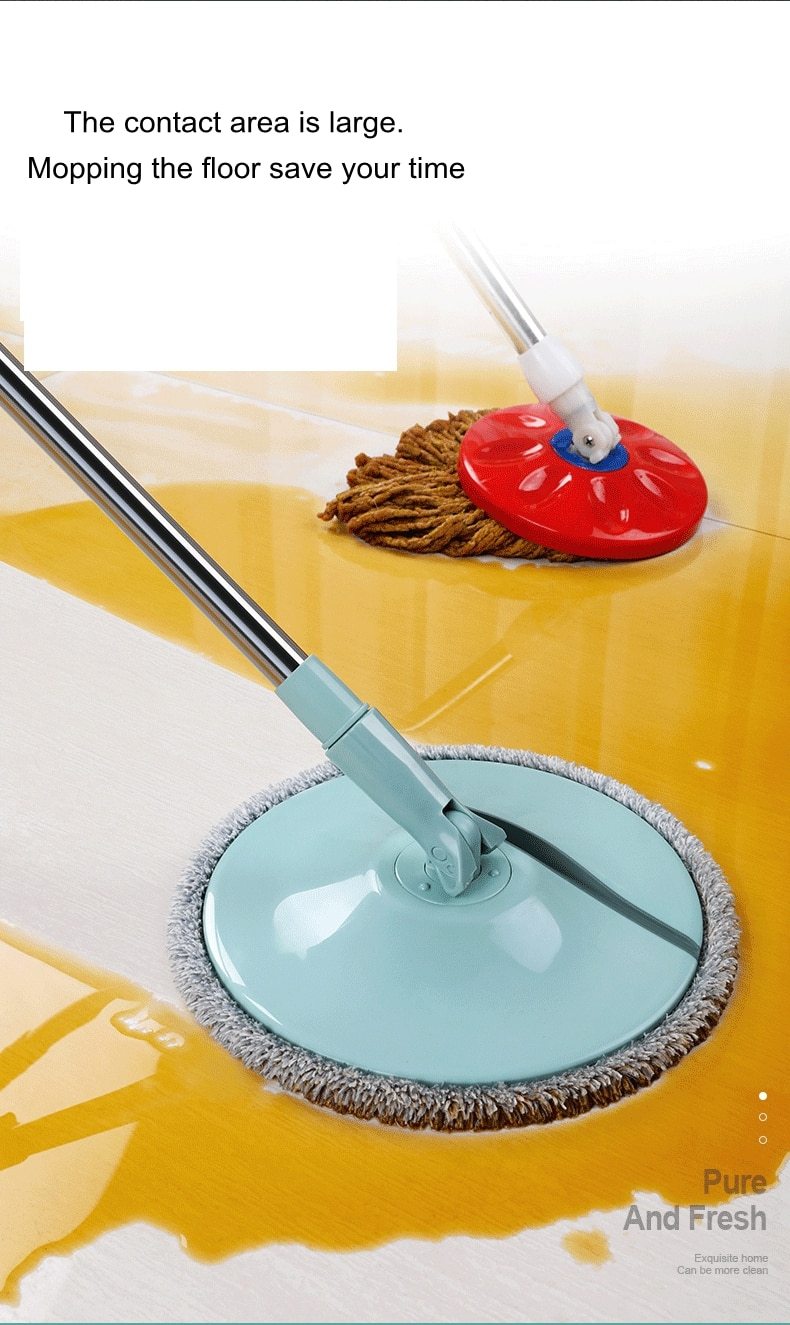 Mop Smarter, Not Harder
If your mop head isn't clean, then you're not cleaning your floors. Instead, you're just spreading around dirty water festering bacteria. If only you can mop with a clean mop head after each dip in your bucket! Well, now you can! The AntiGerm Spin Mop features a cleaning system that spins away dirty water from your mop head. The dirty water collects in the bucket, and you're ready to clean your floors with a dirt-free microfiber mop.
The AntiGerm Spin Mop brings you the best-selling cleaning tool that makes cleaning faster and easier. You can now spin away dirt and grime from your mop head with the award-winning AntiGerm Spin Mop cleaning system and take sweeping to the next level when you use its AntiGerm Spin Broom as well!
Features:
The foldable, 360-degree rotating mop head is easy to use and blends into furniture and corners. The lock enables you to reach and clean every slot.
The mop comes with centrifugal dehydration with a double ball configuration which proves to make the mop more compact and faster, more labor-saving, easier to vacuum, and convenient.
The microfiber mop has high absorption, strong decontamination, prevents hair entanglement, and delivers an easier scrub.
The coverage of the mop is wide. This allows you to save time. This mop can be used with one hand.
The mop system features dry mopping cleaning effect and wet mopping decontamination effect.
Microfiber fabrics contain millions of microscopic fibers that attract dirt, dust, debris, fur, and moisture while making cleaning recesses and cracks easier than traditional mops.

Specification:
Mop Rod Type: Hoisting Rod + Stainless Tray
Dehydration Rate: 80% -90%
Feature: Eco-Friendly
Mop Rod Load-bearing: >10kg
Material: Microfibre Fabric
Shape: Triangle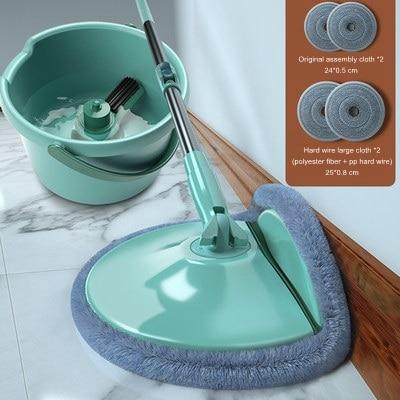 Mop head Quantity: 2
Handle Type: Telescopic
Weight: <2kg
Mop Head Material: PP
Wringing Method: Carton Flow System
Pole Material: Steel

Package Include