Cleaning is a mundane task that needs to be done daily, from making your bed, washing the dishes, and polishing the house spotless in every nook and cranny. But should cleaning be a daunting task for you? Is there any possible way to make it easier? Well, there are already many devices created to ease your burden at this time, and one of these is Germex.
Germex is a bucket spin mop that is created for you not to waste a lot of time and energy mopping your floors. With Germex, you don't need to manually touch the mop's end to clean and dry it. Instead, what you only need to do is put water and soap in the bucket and let its automatic rotary dehydration feature do its magic. You'll definitely finish more chores by getting this!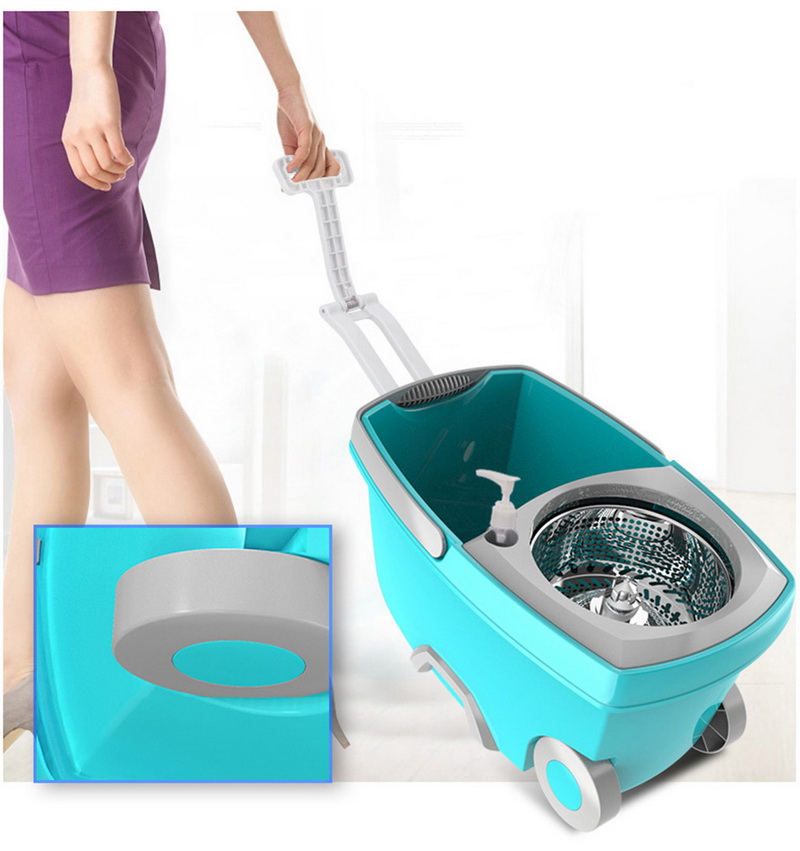 Germex is an automatic rotary dehydration mop bucket with upgraded stainless steel material so you can bid farewell to the old style of mopping the floor, bringing you clean, comfortable, and convenient life without making you deal with dirt and exhaustion.
This Germex mop bucket is suitable for different types of flooring. All you need to do is immerse the mop in water and wash while keeping your hands out of the dirty water.

Features
Convenient – Place the mop on a stainless steel basket, press gently, and it will quickly dehydrate. It also comes with upgraded handles and wheels for more convenient use. You can drag freely and use it right away, a feature you can't see with the traditional mops. 
So many labor-saving designs – An upgraded drain that saves time and effort. You won't have to actually touch the dirty mop just to drain it. It is also easy to clean with its improved high-quality stainless steel material, telescopic mop rod, and self-dehydration system. Additionally, this device is durable with a strong load-bearing capacity, ABS material, corrosion resistance, and resistance to high temperature.
Microfiber mop head – With a superior water absorption and dehydration ability. It can be used to remove stains or dry dust, reach hard and new corners, furniture, other hard-to-reach places, and new bucket features. A small bottle can squeeze out the washing liquid for easier cleaning.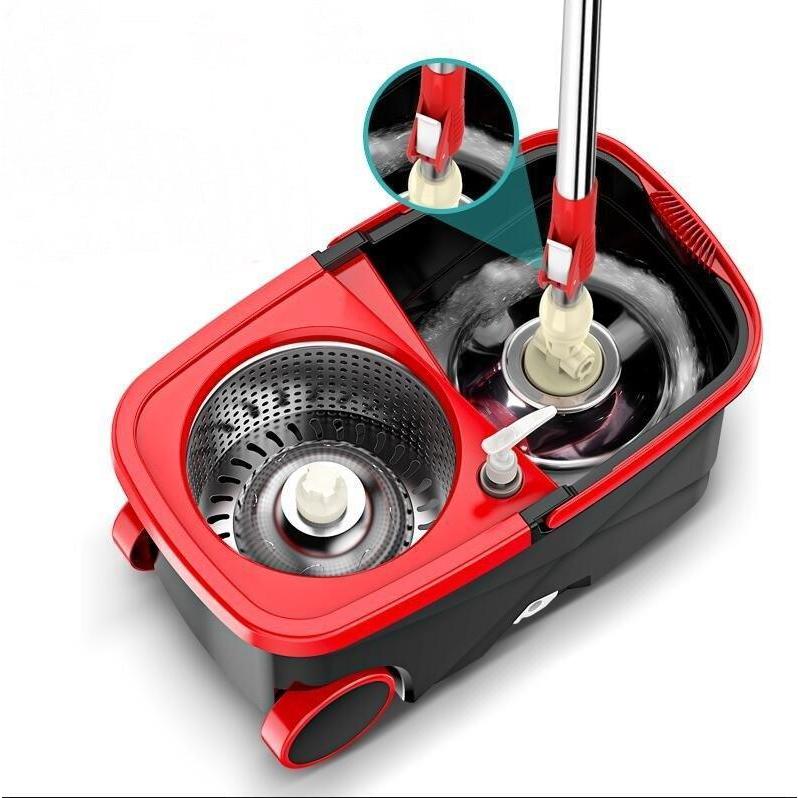 Specification
Size: 47cm * 27cm * 29cm.
Weight:2.1kg-4kg
Pole Material: Steel
Dehydration Rate:80% -90%
Mop Rod Load-bearing:>10kg
Handle Type: Telescopic
Absorption:<10 seconds
Package Include